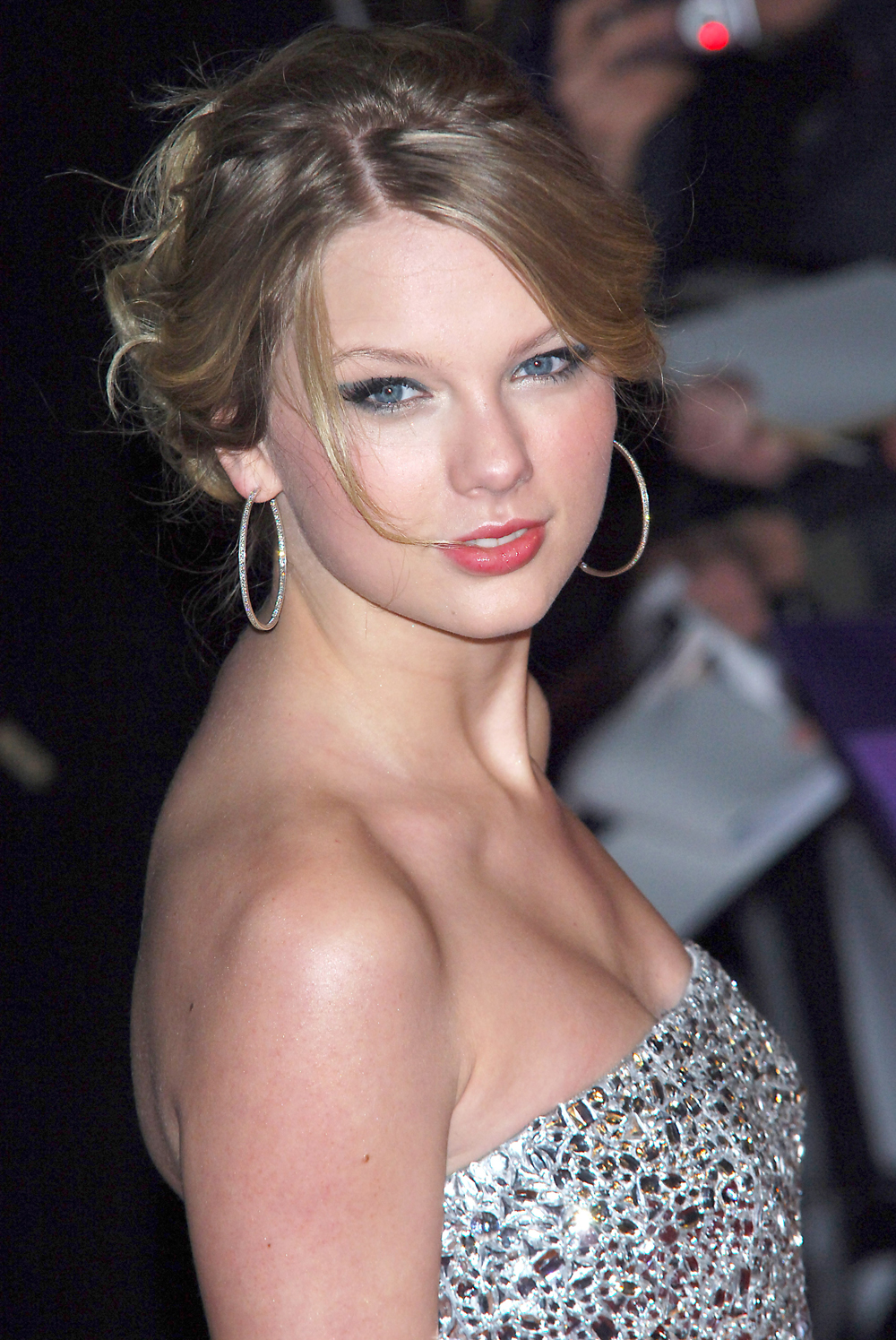 Taylor Swift strikes me as one smart cookie. Unlike other young female pop stars, she won't answer the whole ridiculous "will you remain a virgin" question. I have no idea why reporters even feel it's appropriate to ask something so insanely personal. But I guess ever since Britney Spears and Jessica Simpson made a big deal out of it ten years ago, it's become the question de rigueur.
Swift is intelligent enough to know that answering the question at all will inevitably cause her problems, and lead people to focus on her sex life and relationships instead of her music. And picture her naked – which she makes clear she wants to avoid.
Taylor Swift: 19 going on 16? The country music star might have performed at the Grammys and dated a Jonas brother, but she still asserts that she's leading a pretty sheltered life. In the March issue of Rolling Stone, Swift says she's never had a cigarette or a drop of alcohol and still lives with her parents — in her childhood bedroom.

As for sex? Don't even ask.

"I feel like whatever you say about whether you do or don't, it makes people picture you naked," she says. "And as much as possible, I'm going to avoid that. It's self-preservation, really."

At the same time, Swift won't say if she's sharing in her Disney pals' pledge to abstain from sex until marriage.

Although the single star has written a song about her breakup with Joe Jonas on her current album, the singer-songwriter hasn't had too many of her own relationships to reference in her music.

"I love love," says Swift, who writes half of such songs about her friends' encounters instead of her own. "I love studying it and watching it. I love thinking about how we treat each other, and the crazy way that one person can feel one thing and another can feel totally different."
[From Us Weekly]
Losing your virginity is such a personal issue. Obviously a lot of young celebrities make it a focus of conversation with their abstinence pledges, but I think Swift is smart to keep that private. And honestly… who really buys the virginity thing from those pop stars? I'm not saying they don't mean it now, but they're all so young. I doubt they'll mean it in two years. And it puts an intense scrutiny on their private lives – and there's already enough of that. Swift is smart to keep a few personal things personal.
Here's Taylor Swift at the 2009 BRIT Awards in London last night. Images thanks to WENN.