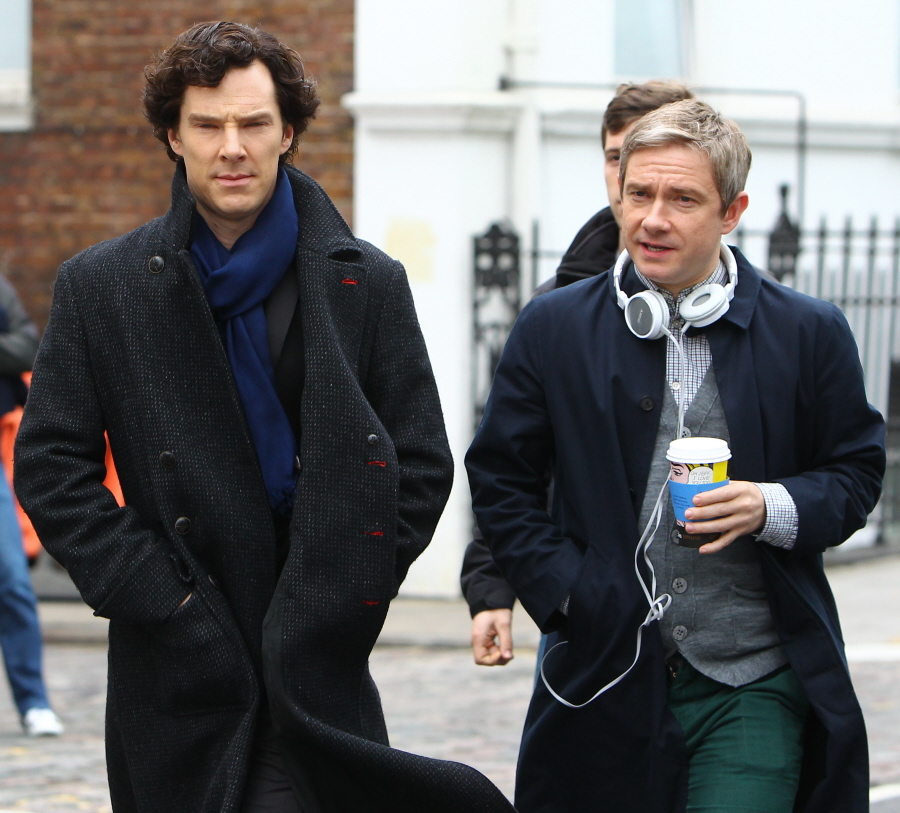 Martin Freeman just blew my mind. For the record, I have a passing familiarity with the Sherlock Holmes stories, the original works by Sir Arthur Conan Doyle. I knew that Dr. Watson got married in the books, I knew that at some point Sherlock and Watson stop living together at Baker Street and that it's just Sherlock there, and Watson still "helps" him. But Freeman just gave me a spoiler that I didn't know. So… I guess I should put it this way…
SPOILERS for future episodes of Sherlock ahead****
So, Martin spoke to The Telegraph, and he said that he and Benedict Cumberbatch are probably going to do a "Christmas Special" episode of Sherlock… set for Christmas 2015. Because AAAHHHH I HATE YOU. But then Freeman drops a bomb about the "Mary" character.
The BBC is bringing back Sherlock for a Christmas special, Martin Freeman has disclosed. Unfortunately for fans eager to see the next instalment of the BBC One show, Freeman has admitted it is not likely to be aired until Christmas 2015.

The actor, who plays Dr Watson, and his co-star, Benedict Cumberbatch, are so in demand that they cannot find time to resume work on the show until next year. The BBC likes to keep all announcements about Sherlock shrouded in secrecy.

But Freeman told the Telegraph that a period of filming in early 2015 "looks pretty likely".

"If that's going to be a special – I'm speaking off-message here; if this was New Labour I'd get fired – I think that might be for next Christmas. A Christmas special. That's what I understand," he said, indicating that a full-blown series is unlikely.

Freeman's wife, Amanda Abbington, joined the last series as Watson's on-screen wife. Asked if she would be returning to the BBC One drama, he said: "Certainly, yes, for the foreseeable future," and added a spoiler which should not be read by any viewers unfamiliar with Arthur Conan Doyle's stories.

"While we play fast and loose with the original stories, we generally follow the trajectory of what Conan Doyle did. So he [Watson] gets married, and then Mary dies – so at some point presumably she'll die," Freeman said.
WTF? Mary dies in the stories? I didn't know that. But… Watson and Mary are expecting a baby. Does the baby live? Does the plot line become "Sherlock Holmes and John Watson raise a baby together"? OMG. I would hate it if they did that to the existing Sherlock show, but the whole idea of a man like Watson and a man like Sherlock raising a baby together? That might be amazing. Someone pitch that!! It's like a really dark TV version of Three Men and a Baby. I bet Sherlock would actually be sort of good at child-rearing. He would read every book about babies and he would fret over every little medical issue.
Anyway… new Sherlock Christmas Special. For Christmas 2015. Ugh.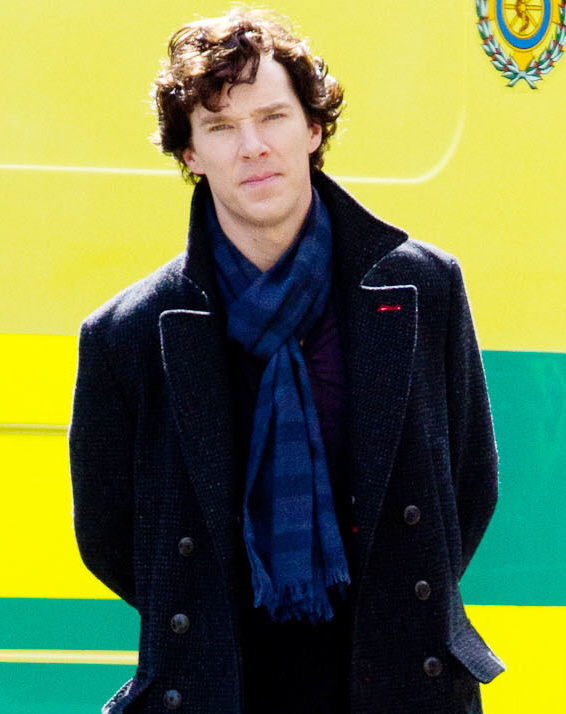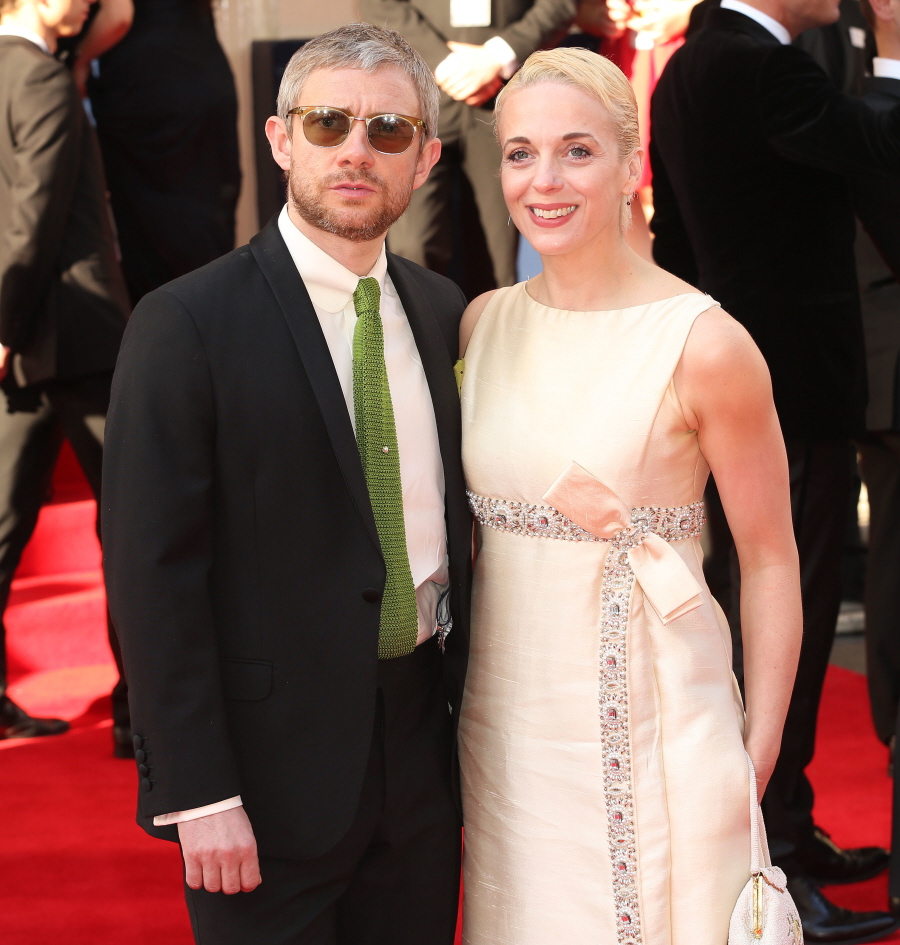 Photos courtesy of WENN.