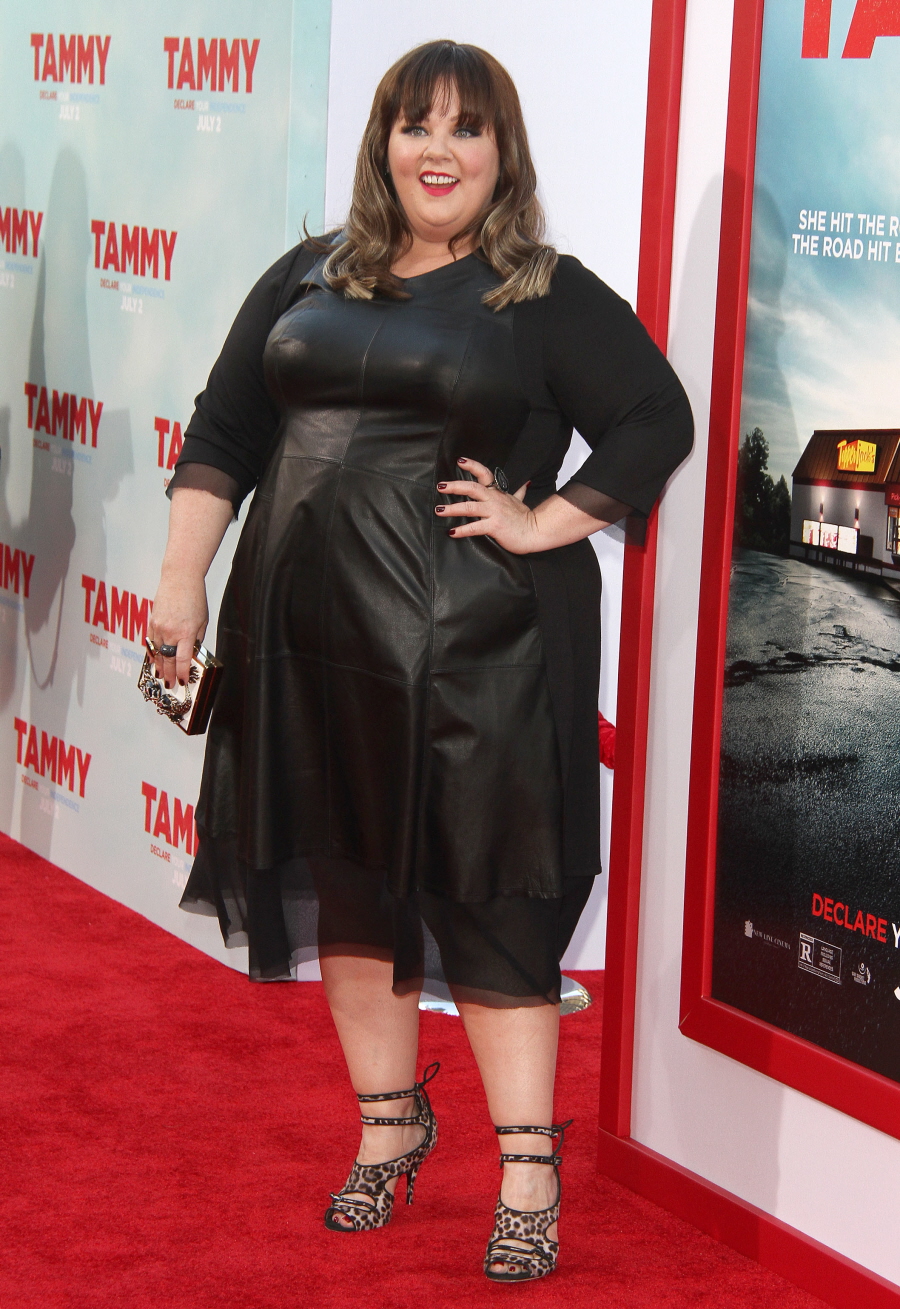 Here are some photos from last night's LA premiere of Tammy, which is Melissa McCarthy's new lead-role summer offering. Melissa's husband Ben Falcone directed the film, Melissa and Ben co-wrote it, and it also stars a wonderful array of acting and comedic talents, like Susan Sarandon, Kathy Bates, Allison Janney, Nat Faxon, Mark Duplass, Sandra Oh and Gary Cole. Look at how many women have major parts, you know? I do think the movie looks funny and I'll probably see it this weekend. I'm including photos of Melissa, Ben, Susan Sarandon and Susan's pregnant daughter Eva Amurri (with her husband Kyle Martino).
Here's the trailer:
I do think it looks funny. And it's great that Melissa creates these opportunities for herself and that she's actively writing parts for other women too. Entertainment Weekly has a nice article about the stupidity and sizeism Melissa faces from viewers, journalists and critics alike, and the article makes a good point –Melissa is winning at life no matter what her critics say. It's a good piece – go here to read it.
PS… The bangs were a terrible idea.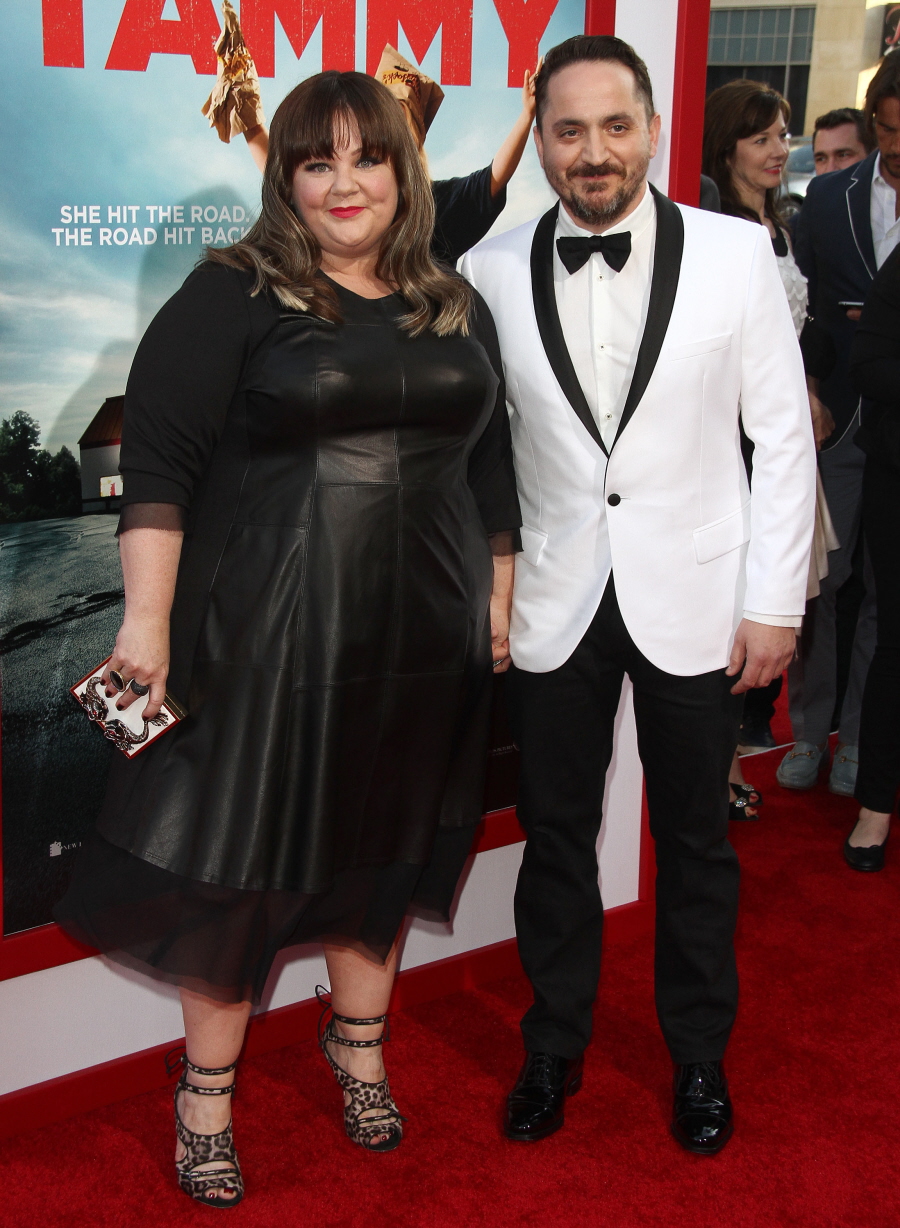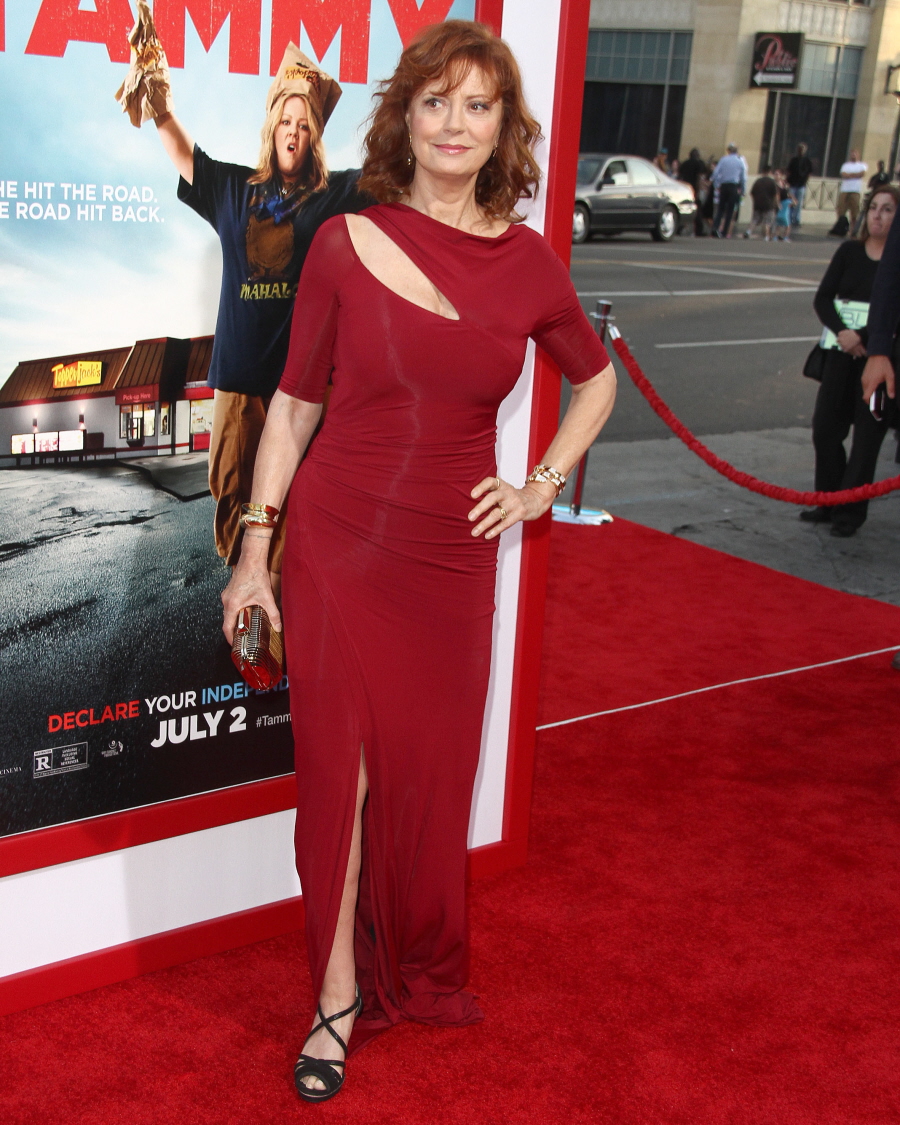 Photos courtesy of Fame/Flynet.