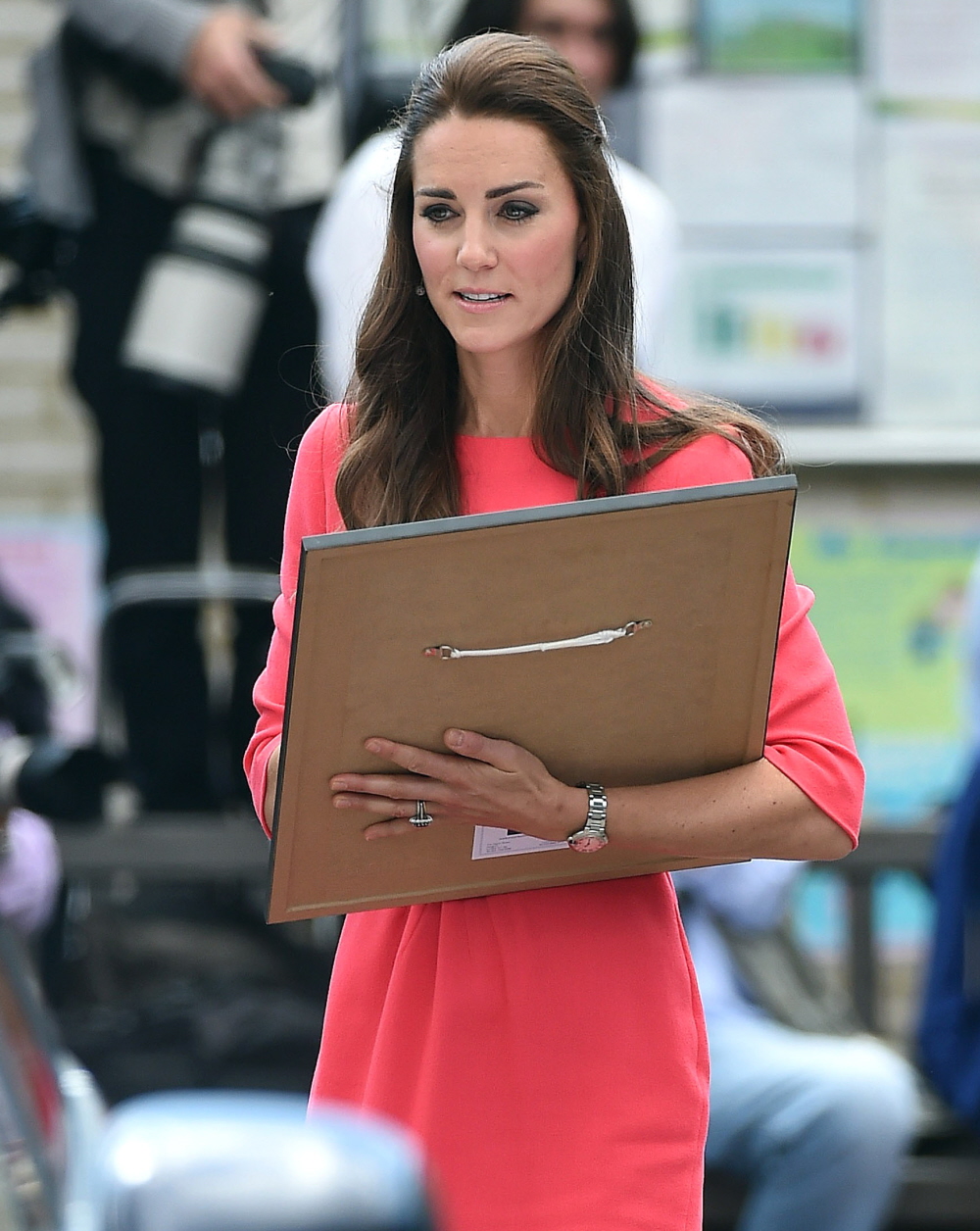 Here are more photos of Duchess Kate in North London yesterday, making an appearance at a school on behalf of M-PACT Plus, which is being described as Kate's "pet project" to provide assistance to kids whose parents have addiction issues. These photos are mostly close-ups, because when I did yesterday's post, we mostly had body shots/glamour shots at the time and the close-ups came in later. It doesn't even matter if you can't see Kate's Goat dress – it's already sold out. It sold out online within minutes of her appearance at the school. I'm doing some catch-up coverage because People Mag had some really interesting details about Kate's visit and what she said to various people. Some highlights:
*While in the school, "she listened intently to teachers and charity workers as she was updated about its success so far." She asked the charity worked: "Were the parents quite surprised by the things their children were saying?" And: "Have you found it difficult to attract parents, given the stigma that can be associated with these issues?"

*She made the appearance with comedian John Bishop. Bishop said that Kate talked to him about George, saying that George is "racing around… He's so fast and I can't believe he is opening doors already."

*This was not a surprise visit. The school knew she was coming and she was presented with a portrait of herself and Prince George. That's what she's carrying in some of these photos.
Well, I'll give her credit for this. She seemed engaged with the kids, she seemed genuinely interested in learning more about her "pet project" and she managed to do an event without flashing anyone. Lessons learned? Or is she merely saving up her flashes for Autumn?
Last story – The Daily Mail is trying to make something happen about the Middletons' selling those cheap loomed kids' bracelets that are all over the place. Kate was photographed wearing one during the Australian/New Zealand tour. So… the Middletons are profiting from some undercover Kate promotion? Eh. I don't think it's that big of a deal.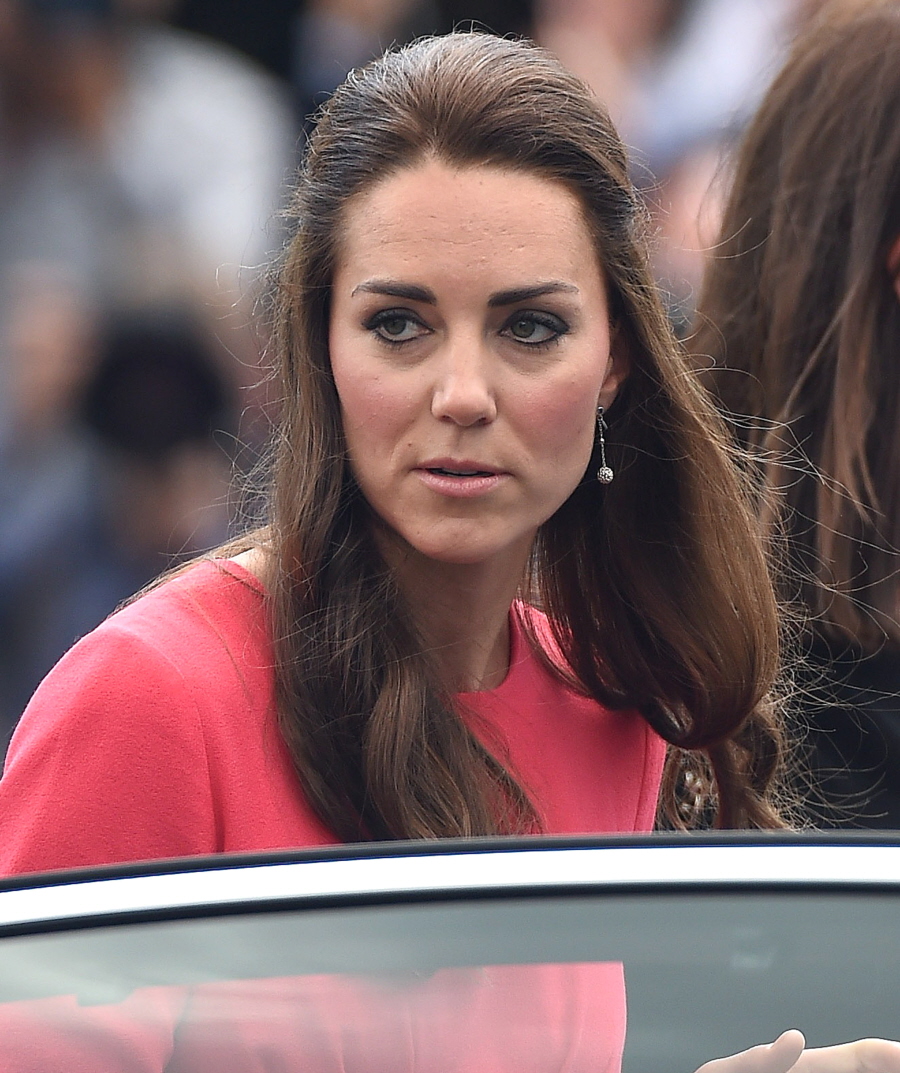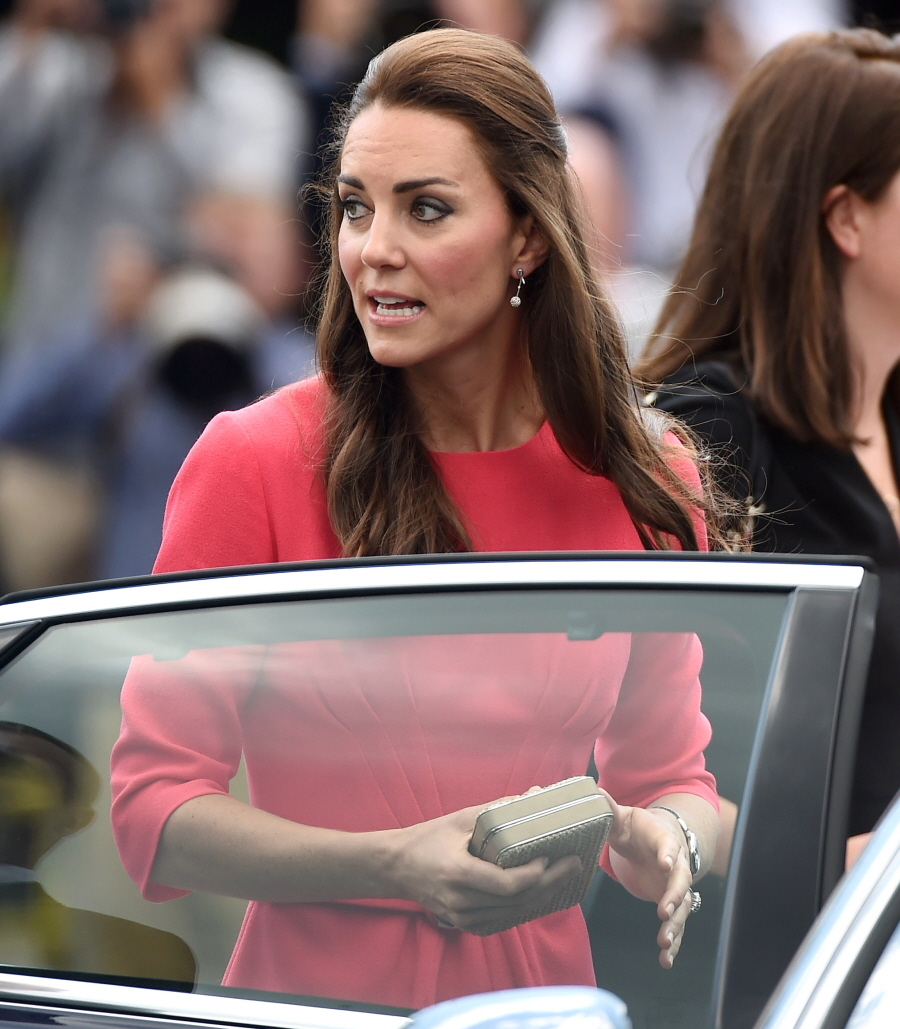 Photos courtesy of WENN, Fame/Flynet.