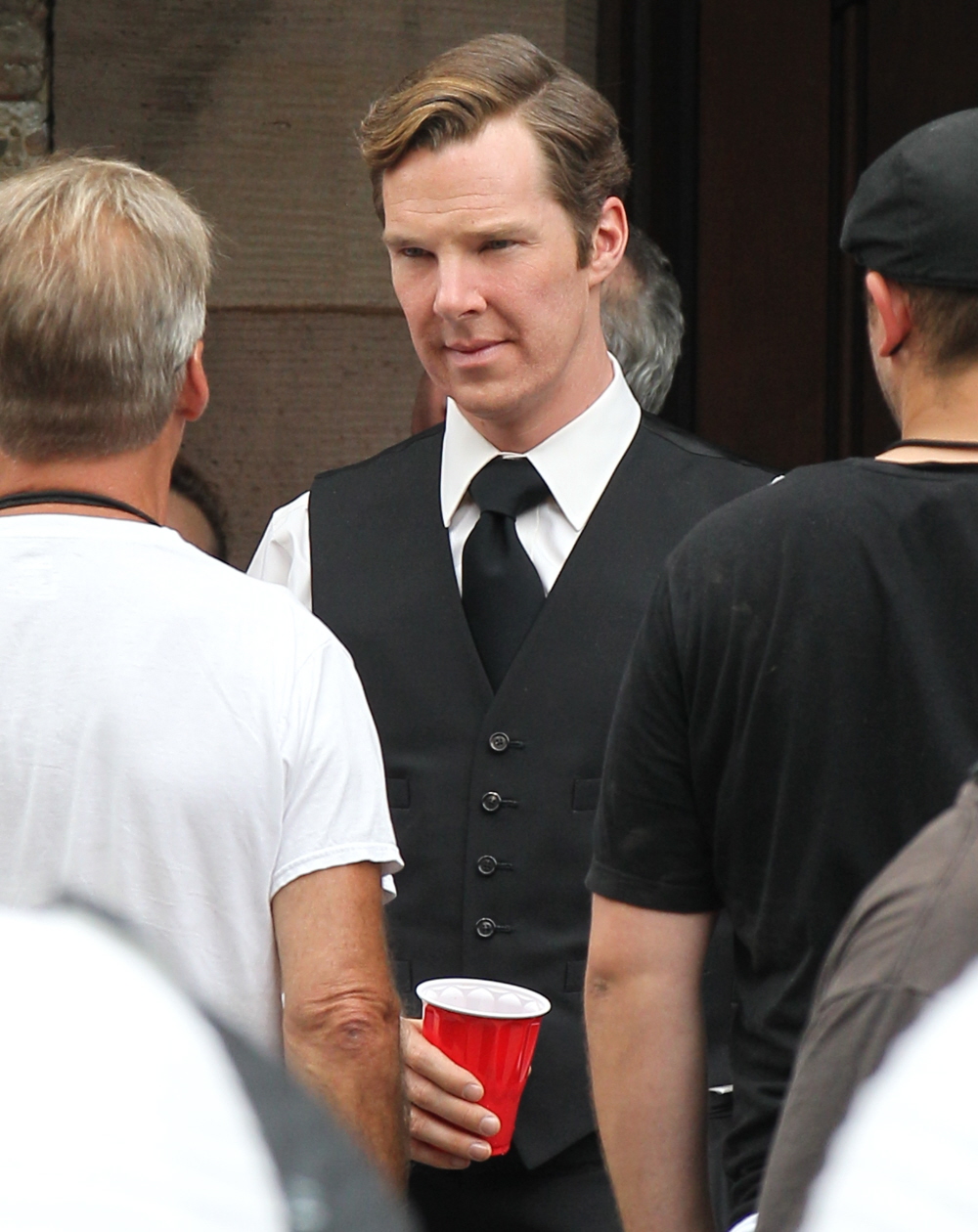 I could stare at Benedict Cumberbatch's hair for an hour. I've pretty much been staring at it for the past ten minutes. Look at that little wave in front. Look at that deep part on the left. Look at the shades of auburn. And I haven't even gotten to his crisp white blouse and his VEST VESTY MCVEST VESTINGTON VON VESTY. Love it. Obviously, these are some new photos of Benedict and Johnny Depp filming at the Church of the Covenant in Boston. You can obviously see all of the prosthetics that Depp is wearing, but I think Cumby is wearing some stuff to make him look older too. They're playing brothers… and they look nothing alike.
Incidentally, Warner Bros has finally gotten this (untitled) film a release date: it will be released on September 18, 2015. Perhaps that means they're aiming to enter it into the Toronto International Film Festival. Scarfy and Cumby at TIFF? I could handle that.
Meanwhile, this is just a minor Cumby story but it's really funny. Back in the days of Prime Minister Tony Blair's administration in the late '90s, the "Cool Britannia" thing was happening a lot – lots of young entertainers, lots of British Coolness, and there was a mingling of celebrity and politics. Many of the young entertainers back then liked Blair and New Labour and all of that. Well, David Cameron thinks he's "cool" too. So he invited a bunch of cool celebrities to a big party at the Foreign Office. Allegedly, he invited Cumberbatch, Helen Mirren and Harrison Ford. None of those people came. Instead, the party featured some local celebrities, most of them on the friendly side of 70. Is Cumby a Tory though? I doubt it.
And yes, I would hit it until Vesty Von Vestington wept.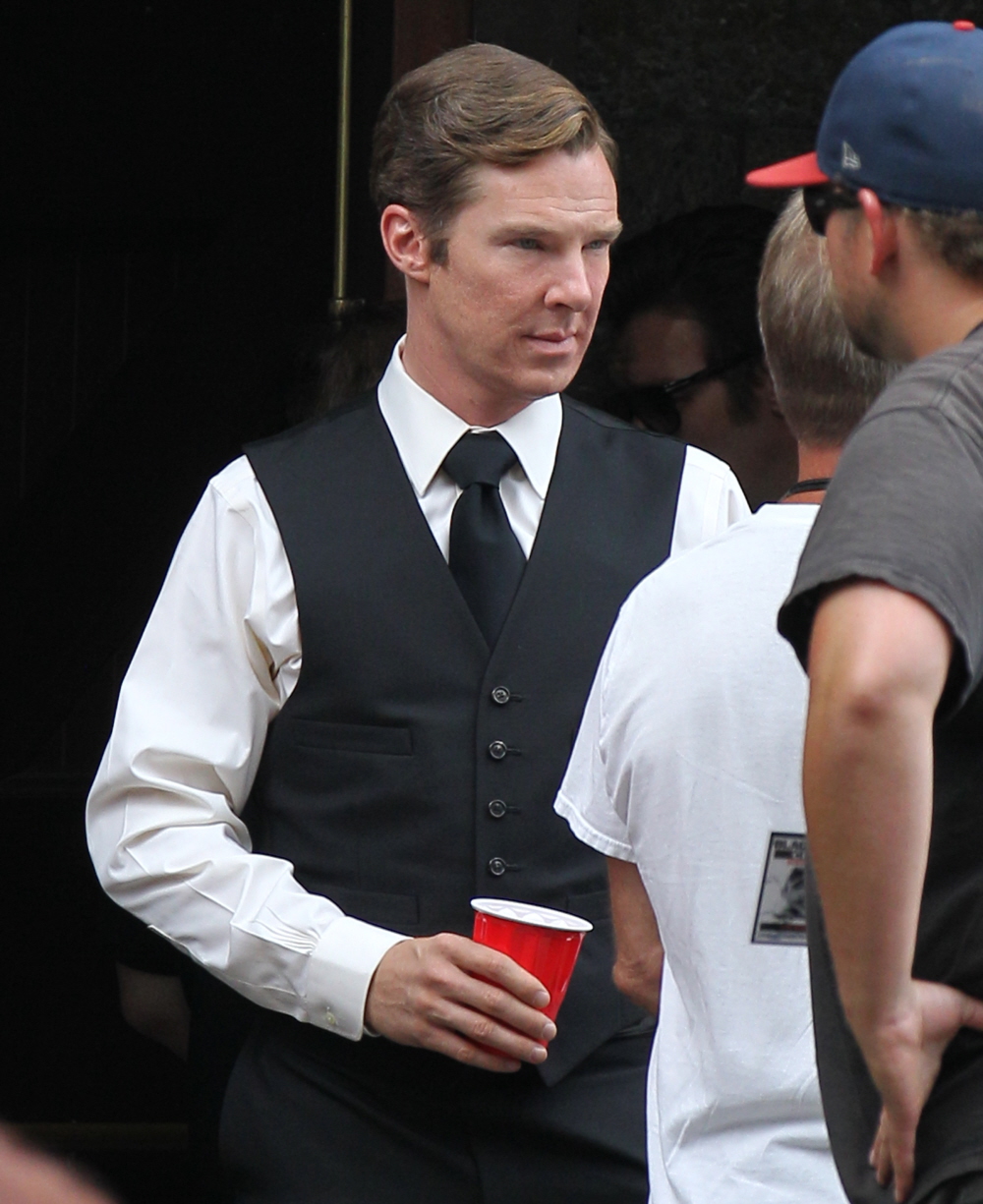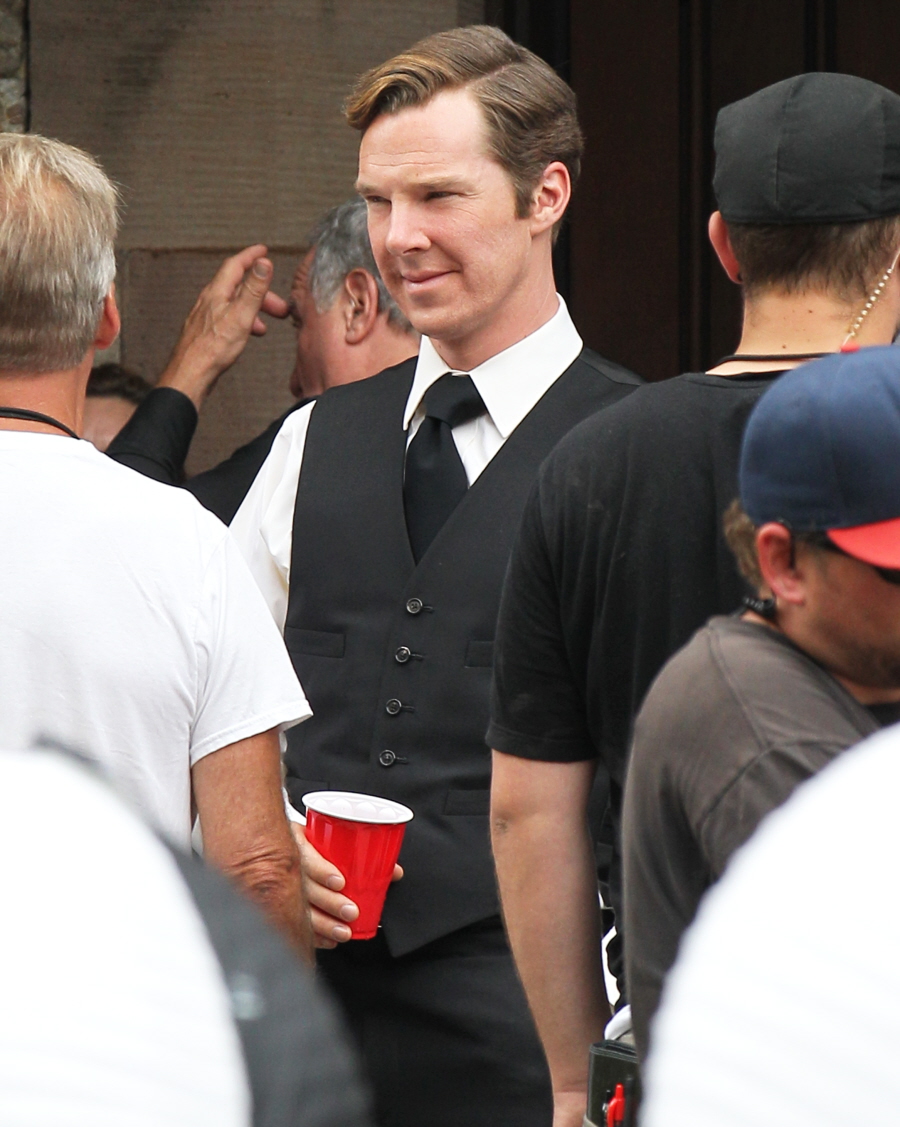 Photos courtesy of Fame/Flynet.