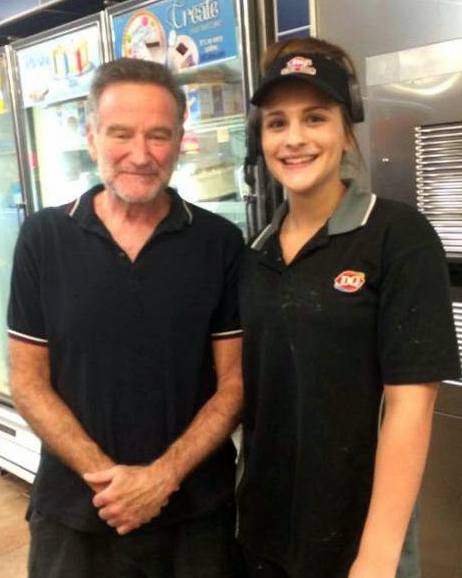 Robin Williams was photographed at a Dairy Queen in Lindstrom, Minnesota recently, where he ordered a small vanilla cone. A local news outlet has the original story of his visit, and how the fifteen year-old girl named Abby Albers working there realized it was him and got up the nerve to ask him for a photo. Abby looks thrilled, and I'm surprised at how thin Robin is.
That story in the Minnesotan news stated that "No one really knows what he was doing in Lindstrom." I guess Robin's rep wanted to clear up the mystery. She confirmed that Robin is in rehab, but asserted that he hasn't fallen off the wagon at all and is just recommitting to his sobriety. This was one of the nicer statements I've read:
As with any disease, addiction requires check-ups and maintenance, which is why Robin Williams has gone back to rehab, his reps tell USA TODAY.

"After working back-to-back projects, Robin is simply taking the opportunity to fine-tune and focus on his continued commitment, of which he remains extremely proud."

He's spending a few weeks at a Minnesota rehab facility called Hazelden Addiction Treatment Center and his presence in middle America has caused a bit of a stir. He posed with fans at a Dairy Queen in Lindstrom, Minn., leading local news to wonder why he was in town.

For years, Williams has been open about his issues with drugs and alcohol, and this go 'round is no different. Sweet tooth, and all.
That was kind of heartwarming to me for some reason. Maybe Williams didn't want to publicize his rehab visit, we have no way of knowing, but when he was recognized he made a statement about his sobriety and rehab stay. I'm glad to hear he's ok.
As an aside, I had the pleasure of going to the nearby Twin Cities about 10 years ago and was so impressed by how nice everyone was. It's not much different in the south, people are very nice here, but there was something extra friendly about Minnesotans, and the people I met loved to chat. I should go back!
Here's Robin in September, 2013 and also in July with Sarah Michelle Gellar. They were publicizing their show on CBS, The Crazy Ones, which only lasted one season and was cancelled in May.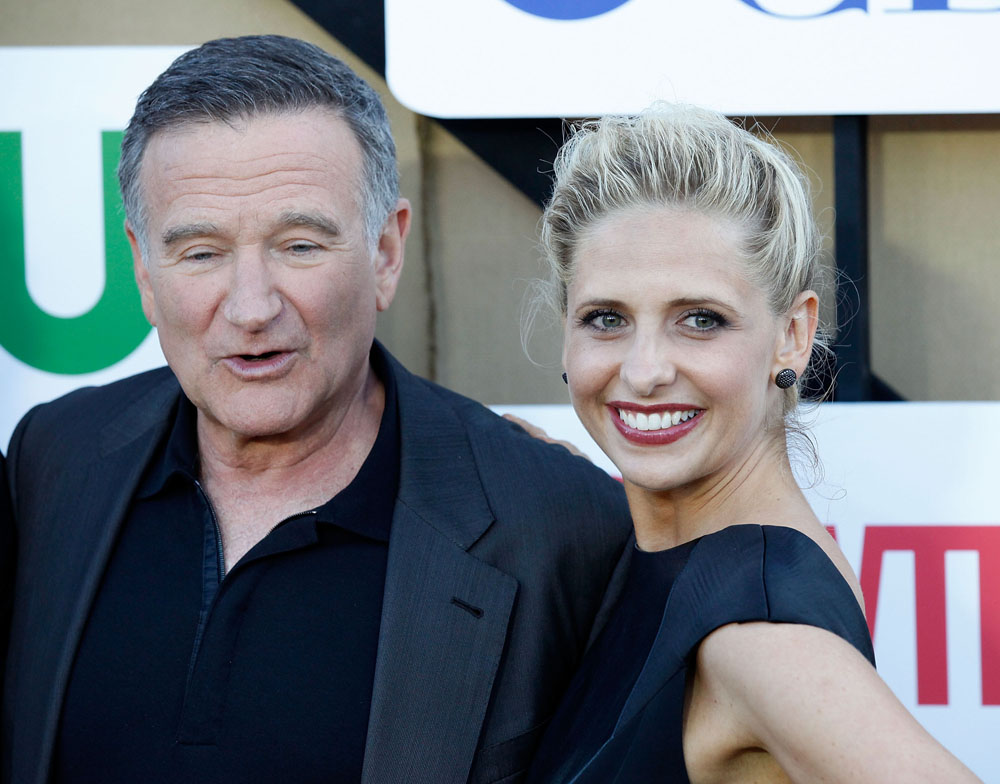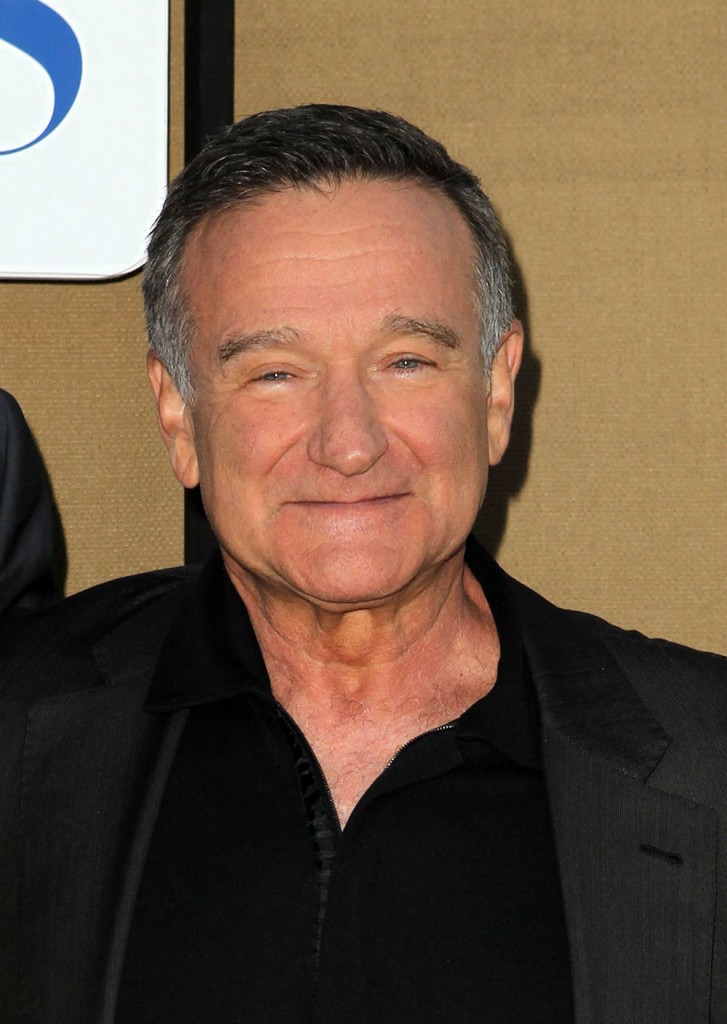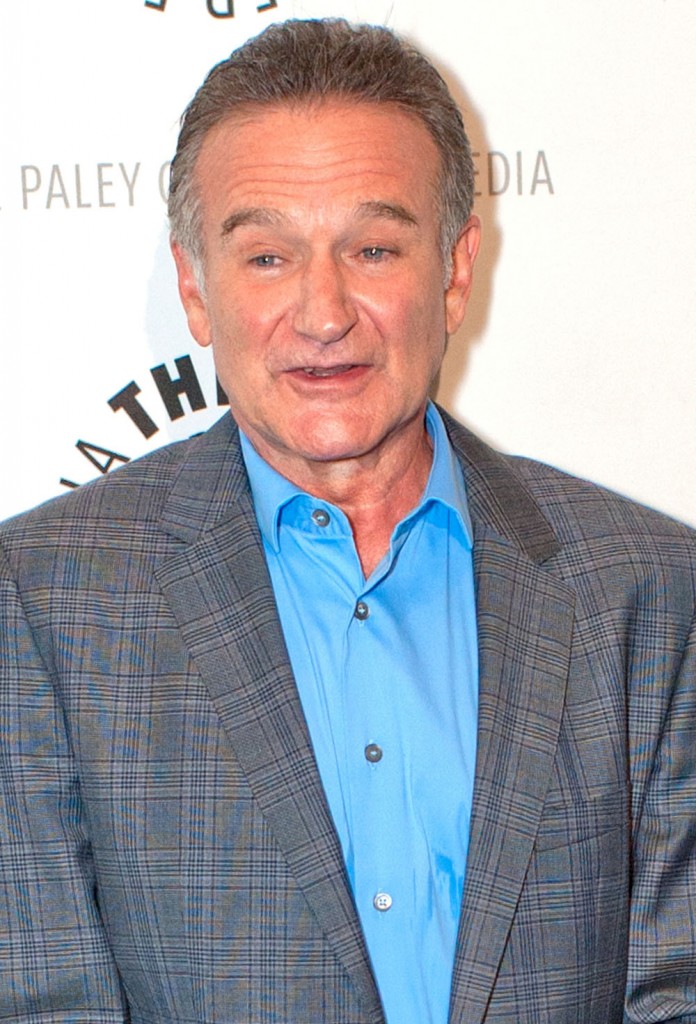 Photo credit: WENN.com