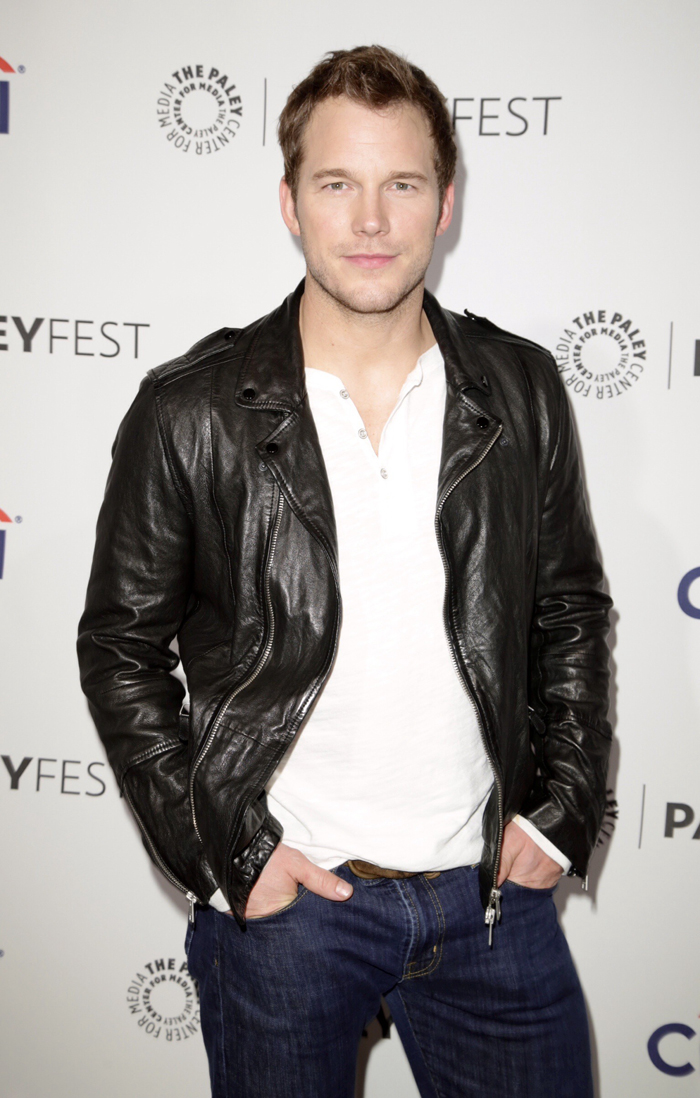 Chris Pratt lost 60 pounds in 6 months for his upcoming role in Guardians of the Galaxy. This movie will make him a household name, and I think he's ready for that status. The response to Chris' new ripped physique has also been overwhelmingly positive. The consensus was that Chris has always been cute, but his new "ripped" status volleys him into the "hot" category. He has gained weight for roles in the past, but Guardians demanded a strict regimen that pushed him into the gym. He seems very proud of his new bod, but he's not completely attached to it. Chris tells Glamour UK (via Belfast Telegraph) that his wife, Anna Faris, prefers him on the chubby side:
Chris Pratt toned up to land better roles in Hollywood but says his wife Anna Faris doesn't mind it when he weighs a bit more.

The American actor has slimmed down in the past few years since realising that a toned torso would land him more leading man roles. Prior to this light bulb moment, Chris had been content with playing chubby characters especially as his waistline didn't bother Anna.

"I think I was a little naive when I first started acting, maybe ten years ago, and didn't quite realise the impact the way you look has on the people who are making casting decisions. I thought for a while I was going to find a career playing the fat friend, and that was totally fine – it keeps you from waiting tables," Chris revealed to UK Glamour magazine.

"But doing Zero Dark Thirty opened my eyes to the idea that I could be taken more seriously as a leading man character and so I thought I'd try that. But who knows, maybe this will be the last movie I'll be in shape for and then I'll get fat again. My wife would appreciate it. She likes me fat."

Chris, 35, is gearing up for the release of big-budget sci-fi action movie Guardians of the Galaxy, which hits cinema screens in August.

For his role as Peter Quill / Star-Lord Chris toned up even more. He recently posted an Instagram snap of his lean body after shedding 35kg and gaining a six pack.

"It's been a complete lifestyle change for about a year and a half now. I don't drink alcohol like I used to, only eat very clean, healthy foods, and I spend at least an hour every day working out, a massive change in diet and physical activity," he explained.
[From Belfast Telegraph]
I can see why Anna would prefer Chris on the softer side. He's always had fans, but now the female population is completely salivating over him. There's also (as Chris admits) the lifestyle change that comes with a transformed body. I get it. Gym rats can be a little insufferable with their rituals. It's not as much fun for a significant other who craves a Friday night binge meal with margaritas … when the other half in the relationship has gone paleo or whatever. Drinks don't always mix with Saturday morning long runs or weightlifting regimes. I think Chris and Anna will be fine. He's going to have other roles that will ask him to drop the muscle and gain a few pounds. That's just part of being an actor.
Here's are some photos of Chris and Anna in 2012 when he was heavier.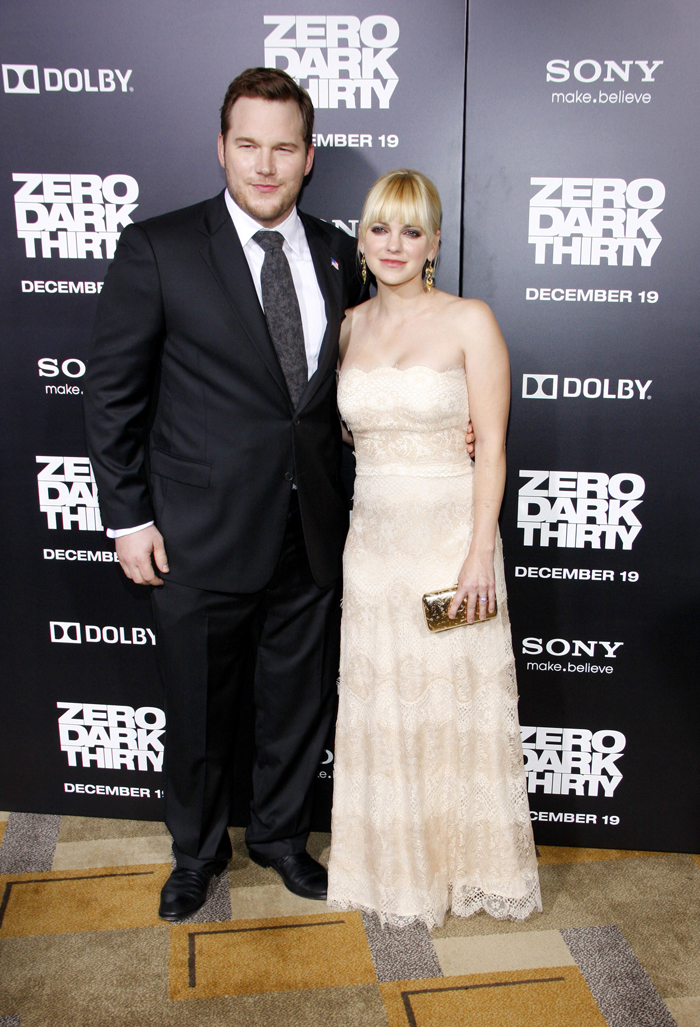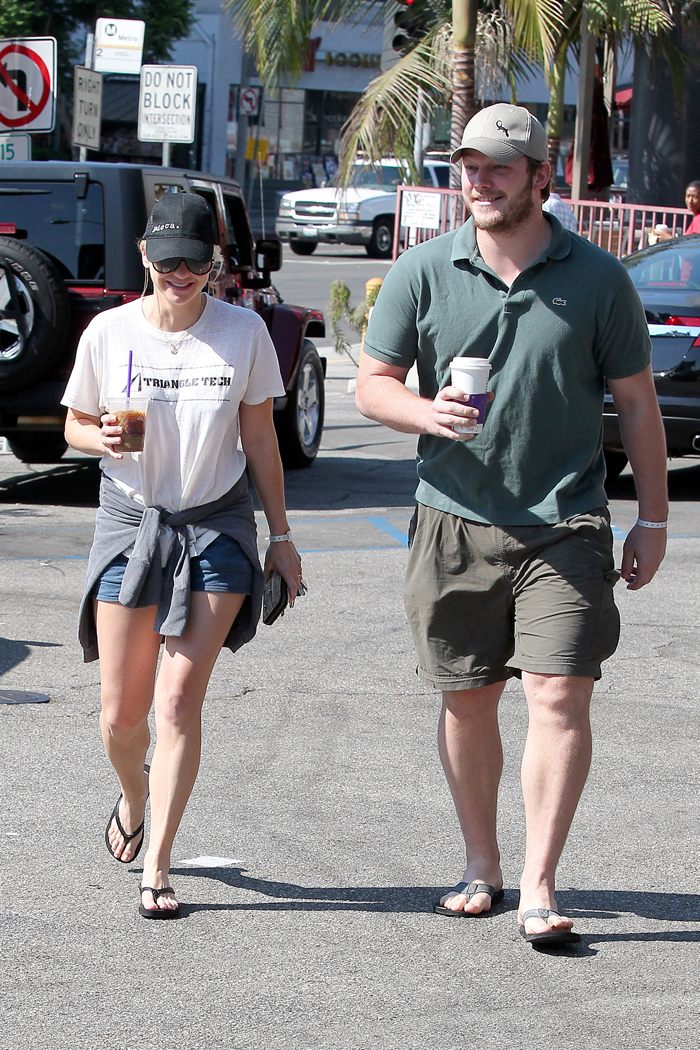 And here they are in 2014 on The Lego Movie red carpet.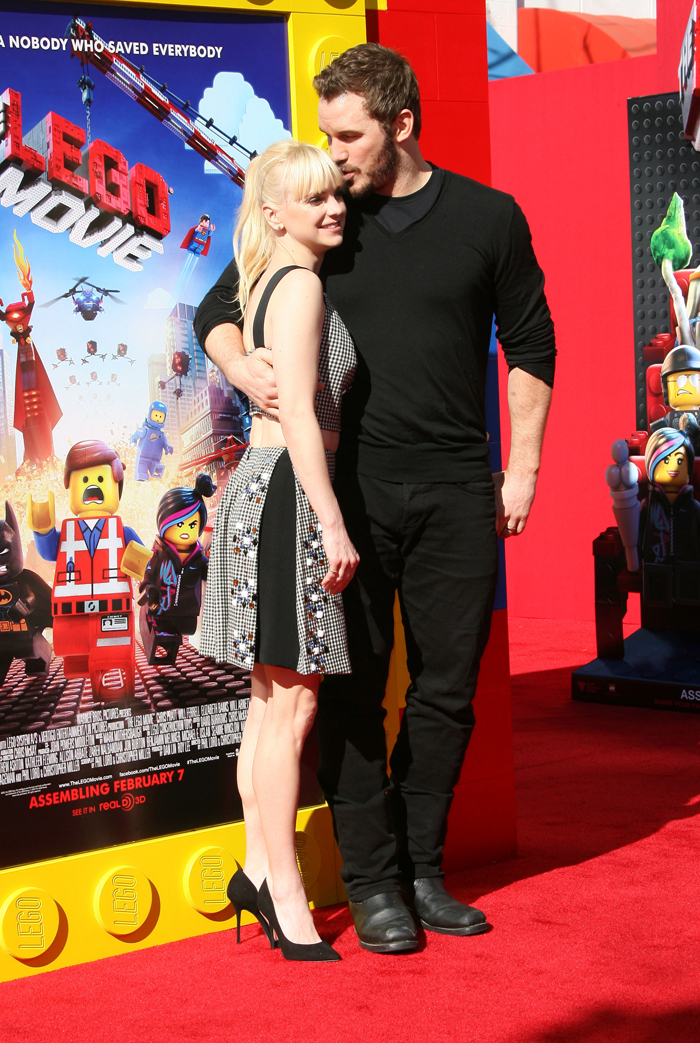 Photos courtesy of WENN