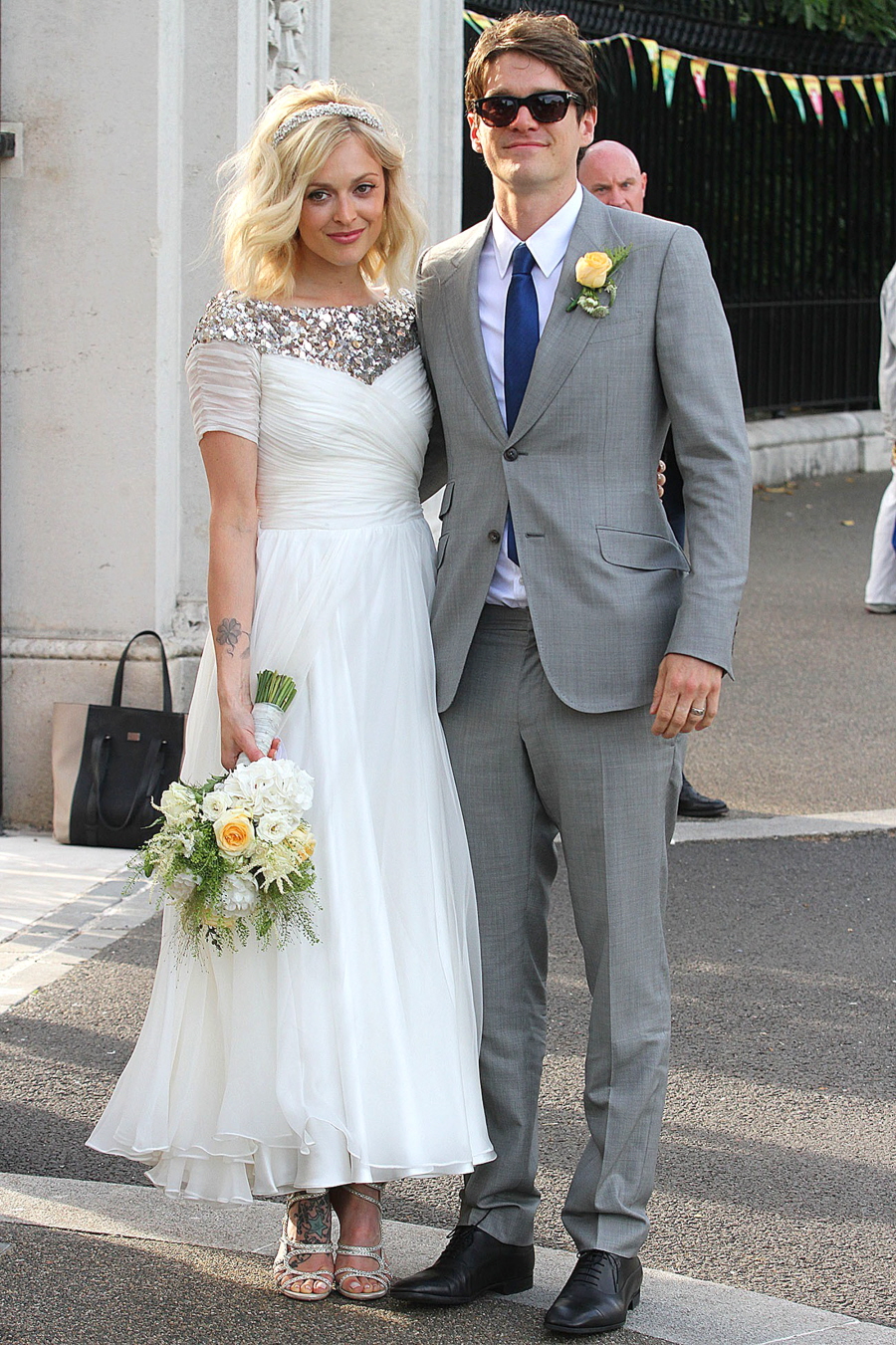 Since I am such a devoted Daily Mail Online reader (laugh if you want, but I get so many gossip leads at the Mail), I am vaguely familiar with British celebrity Fearne Cotton. As far as I know, she's basically only famous in the UK. She's a radio and television presenter, sort of an entertainment/music journalist/commentator. The American parallel might be Giuliana Rancic? Anyway, Fearne got married this weekend, just like Jessica Simpson. I wouldn't give a crap except that we have the photos of her wedding gown, and I know that everybody likes to talk about wedding gowns, even if the wedding is just some random person (Olivia Palermo? Poppy Delevingne?). So here you go.
Fearne married Jesse Wood, her boyfriend/fiancé of two years and father to her son Rex. She wore this £1,200 Pucci gown which… seems very simple. I don't know. I dislike it, but it's not a hard hate. I think the sparkly stuff at the neckline is less "wedding gown" and more "red carpet dress." The ruching on the bodice looks budget, but I sort of like the skirt, I just wish it was longer. I will give the British ladies some credit though – I appreciate the fact that they seem much more low-key about weddings and "the dress." In America, the wedding industrial complex is overrun with people convincing women that they need the most exquisite, expensive, crazy, perfect dress for their wedding and if they don't find it, their wedding is ruined. British girls seem to just go for a pretty dress that they like. Anyway, she looks happy so I'm not going to bitch too much about her dress.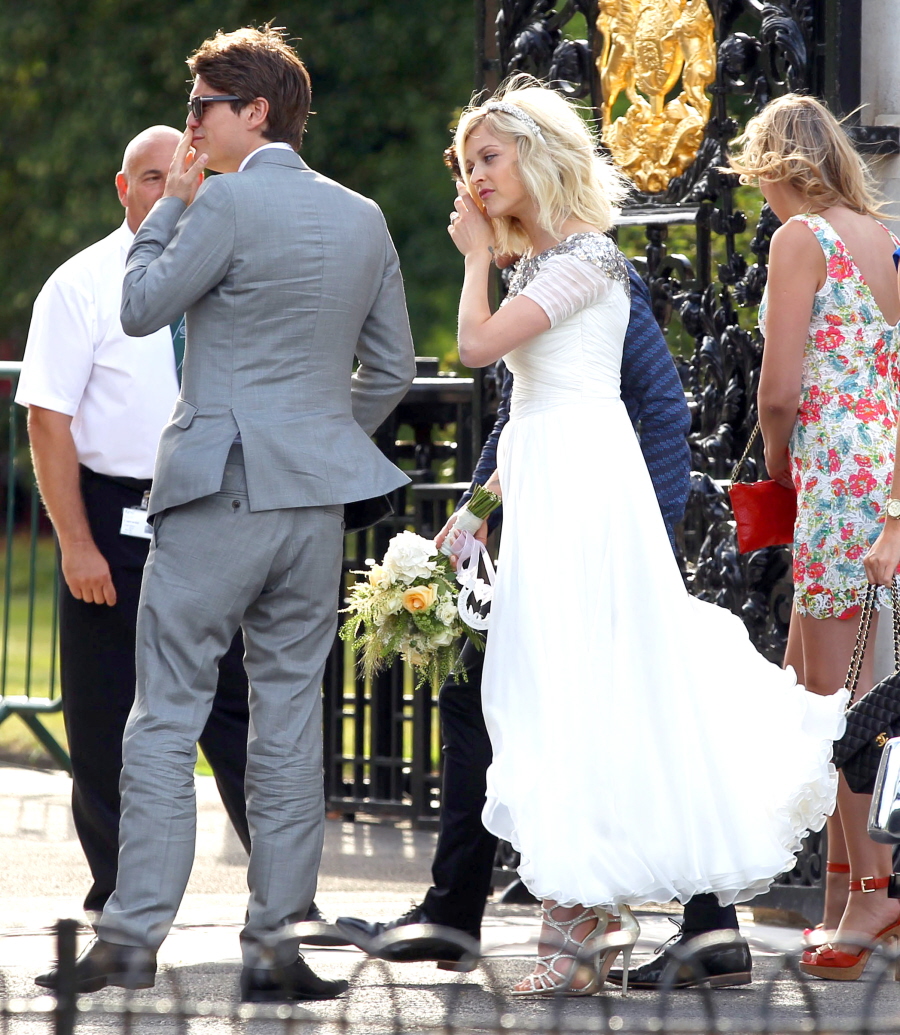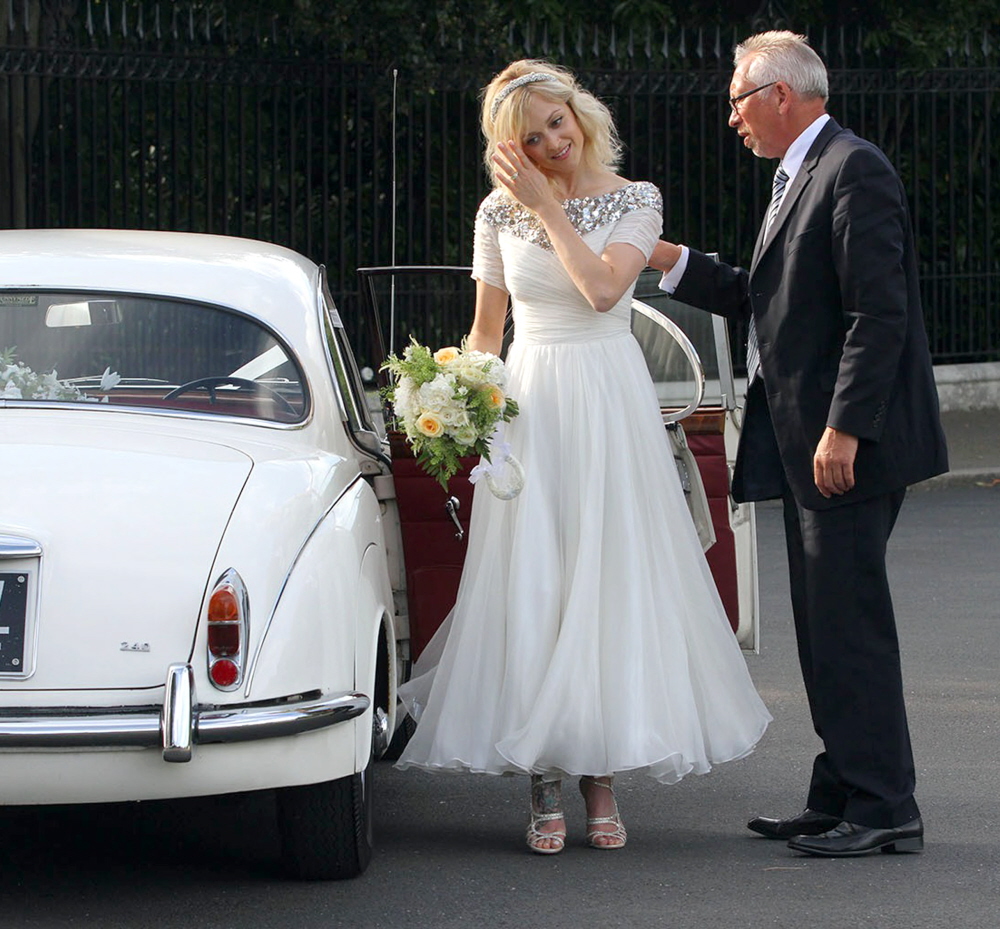 Photos courtesy of Fame/Flynet.