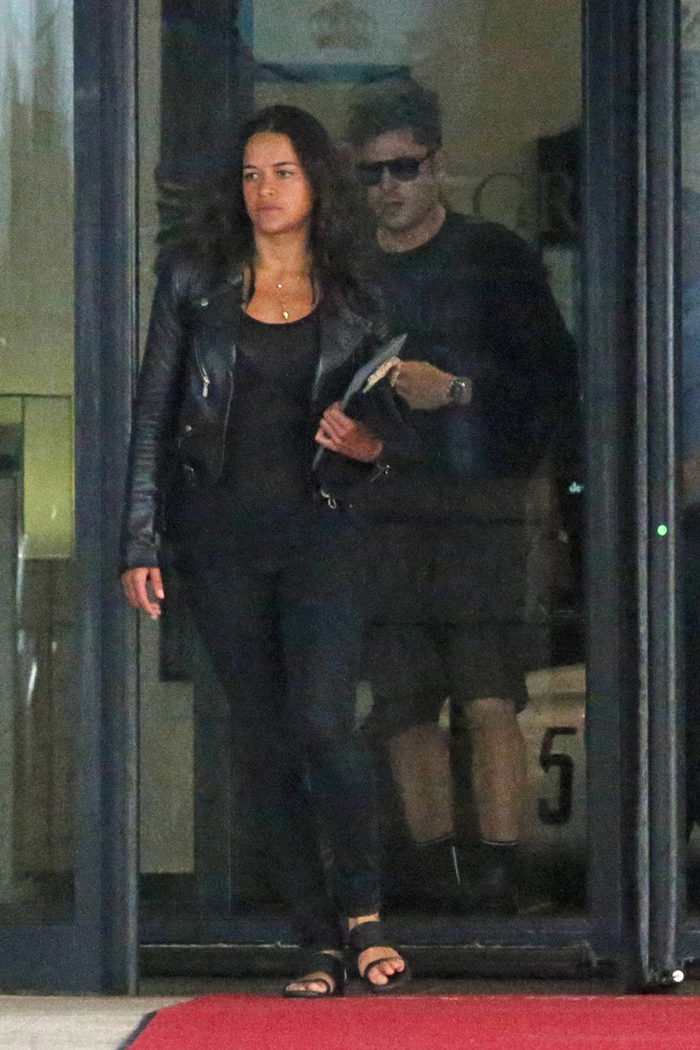 Well, this is surprising. Here's a photo of Zac Efron and Michelle Rodriguez at an Italian airport. They weren't coming home, just travelling from one yacht to another. We talked last week about how Zac and Michelle are on vacation together. I hadn't even realized they knew each other, and then I assumed they were either drinking buddies or mutual pals of their Italian entrepreneur friend, Gianluca Vacchi. Zac and Michelle were having a blast on Vacchi's yacht & it seemed like a party atmosphere. Nothing more, nothing less.
Zac and Michelle are definitely more than just friends. The Mail has exclusive photos of them kissing on another yacht. They're very handsy and clearly into each other. At least Zac seems really into Michelle. She may be more into her daredevil stunts like climbing the yacht's mast.
Do you think this could be a summer romance? Zac usually goes for "good" girls, and Michelle is anything but a classic good girl. I'm not even talking about her bisexuality, which has nothing to do with this story. Zac is a pretty big mess behind his dimples and pretty ab muscles. Michelle has her own issues. She must party hard if she dated Cara Delevigne. She also spent six months in jail in 2008 for violating her probation on a DUI case. Maybe Zac and Michelle are perfect together, but I don't see this lasting. Physically, they're probably like dynamite. It makes you curious, right?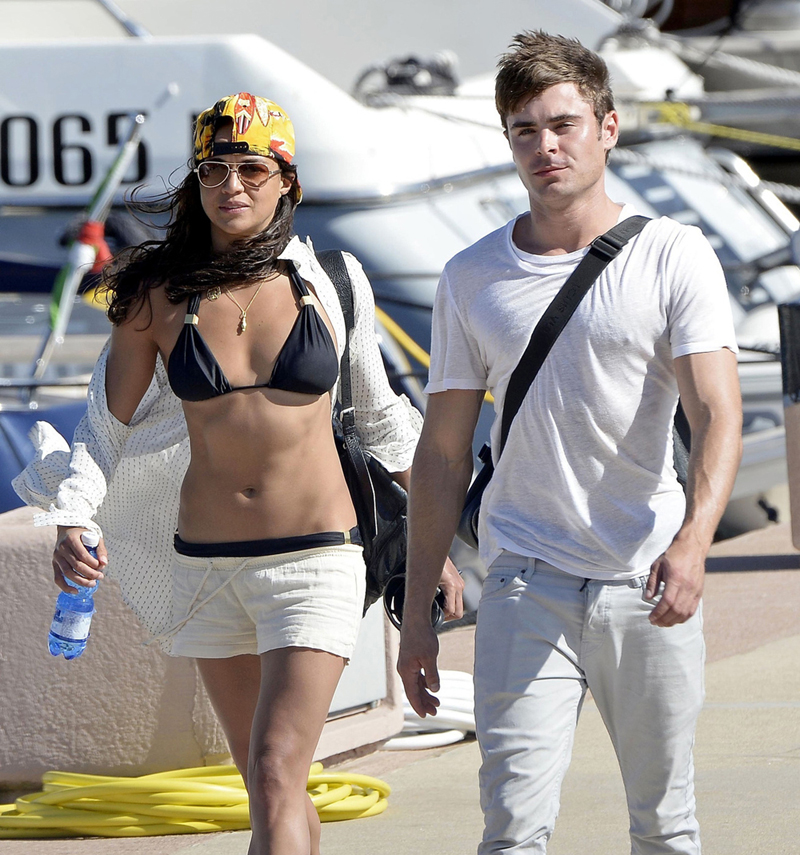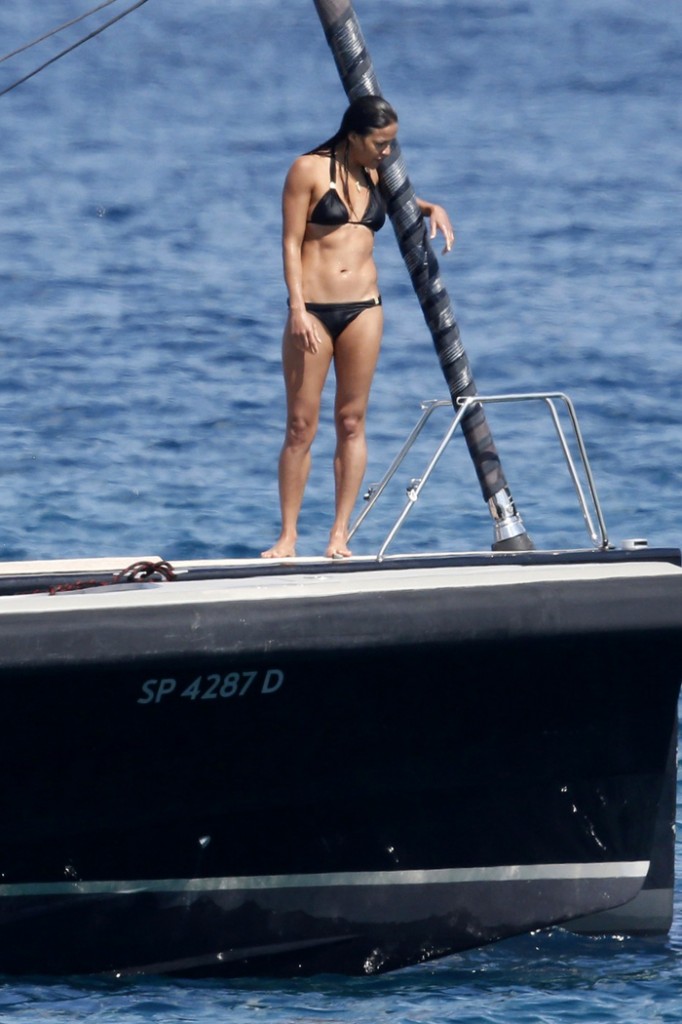 Photos courtesy of Fame/Flynet, Pacific Coast News & WENN