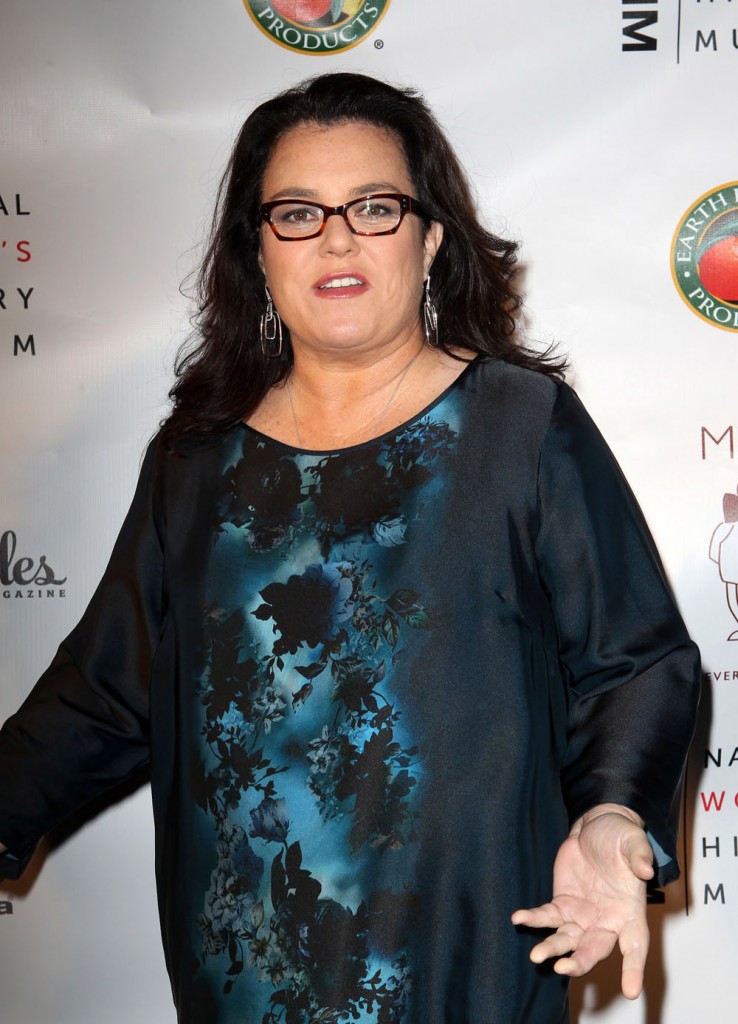 As you've heard, The View's panel had a recent shakeup. It was announced that Sherri Shepherd and Jenny McCarthy will be leaving the show. The firings are thought to be a reaction to the talkshow's recent dip in ratings, which just happened to coincide with McCarthy joining a year ago.
McCarthy and Shepherd said their goodbyes on air yesterday, with both of them spinning the story like it was their own idea instead of the fact that they got canned. McCarthy said she's leaving to do a talkshow or something (she had her own show on VH1 prior to this, and that didn't work out.) Shepherd compared her reign on The View with the biblical story about God creating the earth in seven days. Yes she did that. US Weekly reports:
"Let me tell you what is going on. I am so grateful to have worked with Barbara Walters in her last year, along with many producers and co-hosts," McCarthy began. "Upon consideration, I took a new job which allows me to do what I do best, which is talk without interrupting anyone." She didn't go into more detail about the gig, but she did hint at some friendly competition. "I love the fans that supported us, so stay tuned—even if it does compete with The View," she said cryptically.

Shepherd, 47, took center stage next, and almost teared up before she started talking. "A lot of producers have known since the spring that I didn't intend to return after my contract ends in August," she said. Then, seeming to allude to recent reports of strife with her estranged husband Lamar Sally, she added, "I didn't want to discuss anything in my personal life because I didn't want to do anything to distract from Barbara Walters and her [retirement] celebration in May."

She continued: "You know I'm a woman of faith, and seven is the number of God's completion. I've been here seven years, and my time with The View is complete. I'm going to forever be grateful to Barbara Walters and Bill Geddie for taking a chance on an actress and making me learn things, helping me step out of my comfort zone. They gave me a chance."

That chance turned out to be one of the great experiences of Shepherd's life. "I want to say I made friendships and sisterhoods. Elisabeth Hasselbeck, Joy Behar—you are my sister. You have been a mentor to me. I love you so much," she said of her former View co-hosts. "Whoopi Goldberg, she's always had my back."
I love how McCarthy is like "I got a new job, suck it" while Sherri thinks her departure is somehow related to her literal understanding of the creation myth. Bless her heart.
Now there's the question of who will continue on The View now that Sherri and Jenny are gone and Barbara Walters has retired. Whoopi is the only panel member left, and I would imagine she's somewhat ambivalent about that. As many people have speculated, (including Kaiser!), Rosie O'Donnell may actually come back.
Rosie of course left in 2007 after a shouting match with Elisabeth Hasselbeck, who finally left the show last July. Rosie publicly buried the hatchet with the show, and with Barbara Walters, in an appearance on The View as a guest this February. Now TMZ reports that Rosie is in "active negotiations" to rejoin the panel.
This makes me wonder if producers were planning to can Sherri and Jenny earlier this year and if Rosie's guest appearance was a kind of test run. I enjoy watching Rosie and I still remember her awesome solo talk show. I think it would be a great idea if she came back, and I know that she was good for ratings. Remember all those feuds she got in with Donald Trump? Good times. Rosie and Whoopi = 90s dream team. Plus cranky Barbara is finally gone. They could turn this thing around.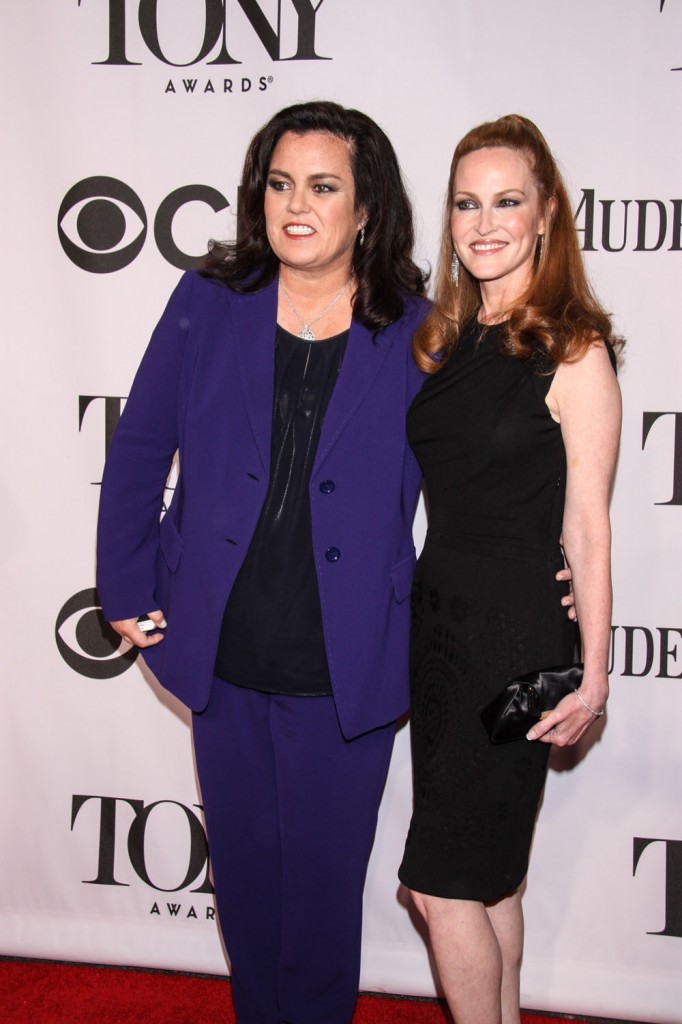 Photo credit: WENN and Getty Images