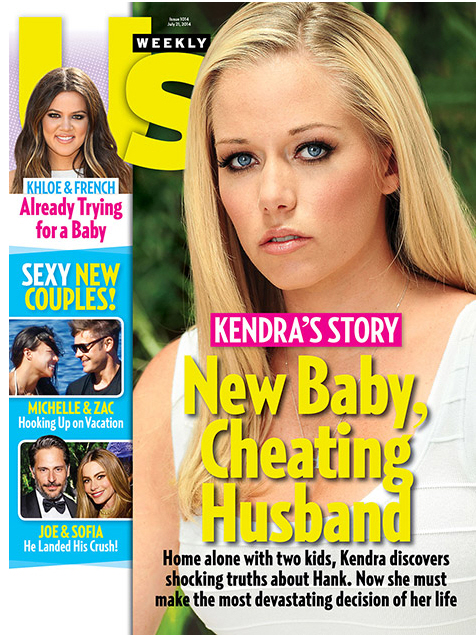 I continue to feel a wave of sympathy for Kendra Wilkinson. Just a few weeks after she gave birth to her second child, a baby girl, with husband Hank Baskett, Kendra learned that Hank had been fooling around on her while she was pregnant. Hank had apparently been paying for some kind of physical affair with a trans model (who is now selling her story all over the place). Kendra's camp is leaking to various media outlets, mostly Us Weekly. Last week, Us Weekly had stories about Kendra flushing her ring down the toilet and punching walls she was so angry. And now Us Weekly put Kendra's struggles on this week's cover.
Kendra Wilkinson may not be the Girl Next Door anymore, but she'll always have a friend in ex-love Hugh Hefner. As revealed exclusively in the new issue of Us Weekly, the Playboy mogul has reached out to offer his support to Wilkinson, 29, amid the recent drama with her husband, Hank Baskett.

Hefner, 88, has phoned the San Diego native several times since news of Baskett's alleged affair with transgender model Ava Sabrina London broke in June, a source tells Us.

"He told her to come to the Playboy Mansion any time," the insider says of the businessman, who dated Wilkinson for four years until 2008. "He's been supportive and hates that Kendra is going through this."

"This," of course, refers to the model's marital strife with Baskett in the wake of reports that the former NFL pro, 31, cheated on his wife of four years while she was eight months pregnant with their second child, daughter Alijah, 7 weeks. (The couple also have a 4-year-old son, Hank IV.)

Though she initially laughed off the allegations, Wilkinson grew suspicious when Baskett didn't rush to publicly clear his name. An odd charge on his bank statement fanned her fears of infidelity. She's "still in shock," a source previously told Us.

For much more on Kendra's heartbreak — including how the scandal has affected her relationship with mother, and whether the drama will be covered on her show, Kendra on Top — pick up the new issue of Us Weekly.
This is what bugs me: "and whether the drama will be covered on her show, Kendra on Top…" UGH. I mean, chica's got to make a living and I know a lot of people actually liked Kendra's other reality shows (I'm guilty of watching The Girls Next Door back in the day, although my favorite was Holly). But this does feel like a scandal tailor-made for reality television. Now I don't know which way to go – should I hope that this scandal is just a plot line on the reality show (if so, that's gross) or should I hope that Hank really cheated on Kendra and she's truly devastated and simply making lemonade with life's lemons? Ugh.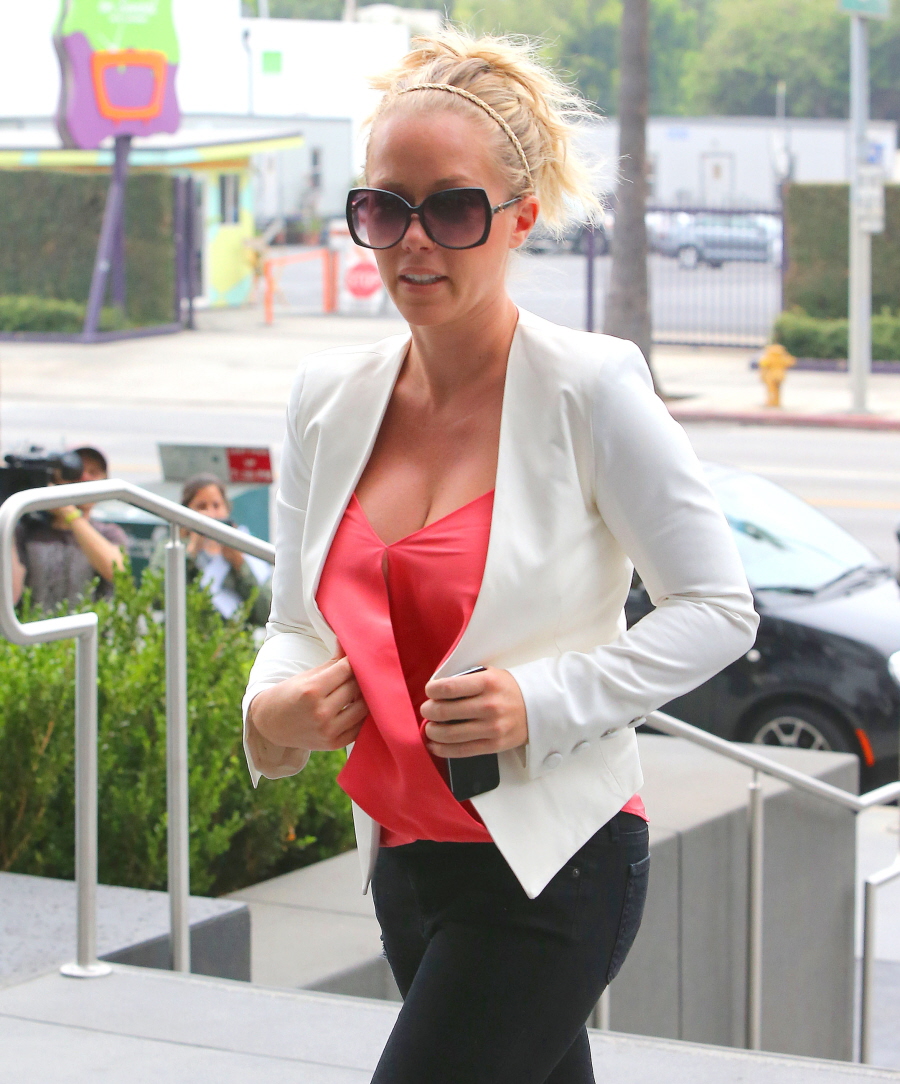 Photos courtesy of Fame/Flynet and Us Weekly.