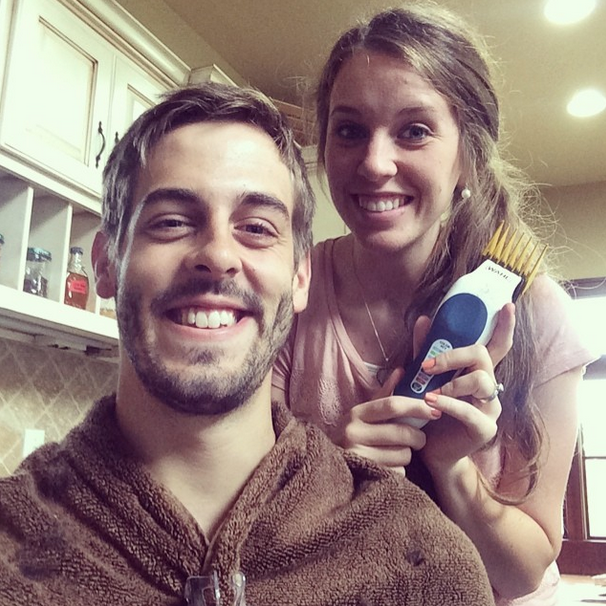 Jill Duggar, 23, married 25 year-old missionary Derick Dillard just two weeks ago. The couple were wed in a huge ceremony and reception attended by over 1,000 people. Jill is of course a member of the prolific Duggar family, currently seen in the TLC reality show 18 Kids and Counting. Jill's wedding will air on her family's show sometime this year.
Following her much-publicized wedding, Jill has been posting like crazy to social media. She shared photos from her North Carolina honeymoon and gave People Magazine exclusive details, including the fact that they rented a house on the beach and enjoyed listening to the waves break in the morning. Jill and Derick also wrote essays for The Knot ahead of their wedding in which they detailed their semi-arranged formal courtship and eventual engagement.
Now that they're back home, Jill has Instagrammed photos with Derick in which they're kissing, doing couples stuff like making dinner and going to breakfast, and one where she's cutting Derick's hair. They're somewhat personal photos, is what I'm saying. A lot of people share things like that on their Facebook, but this is on an open Instagram page. These people are somewhat famous and Jill knows that everything she posts will be picked up by the media.
Of course I'm wondering if Jill and Derick are hoping to get their own reality show on TLC. (I didn't come up with that, I read that somewhere but can't find that source again.) I think Jill is currently staying home (she told People Derick comes home from work for lunch with her), and while Derick works he surely doesn't make as much as he could by going into the Duggar reality show business.
Derick is on LinkedIn, where he lists his current job as a Tax Accountant at an Arkansas Walmart. So a reality show would definitely boost Jill and Derick's finances. I can see them starring in one considering that Jill doesn't seem to have reservations with sharing her life with the public and Derick looks fine with it.
I'm somewhat ambivalent about a potential reality show for Derick and Jill. They seem harmless, and they look so sweet and cute together. I've heard awful things about the Quivering movement that the Duggars practice (although they deny being a part of) and how oppressive it is to women and children. Part of me wonders whether Jill and Derick's media presence is part of a Duggar master plan to recruit young people. Or maybe Jill is just thrilled and excited to share her new life. She's never been away from home before and she finally has a taste of freedom and first love. It must be intoxicating.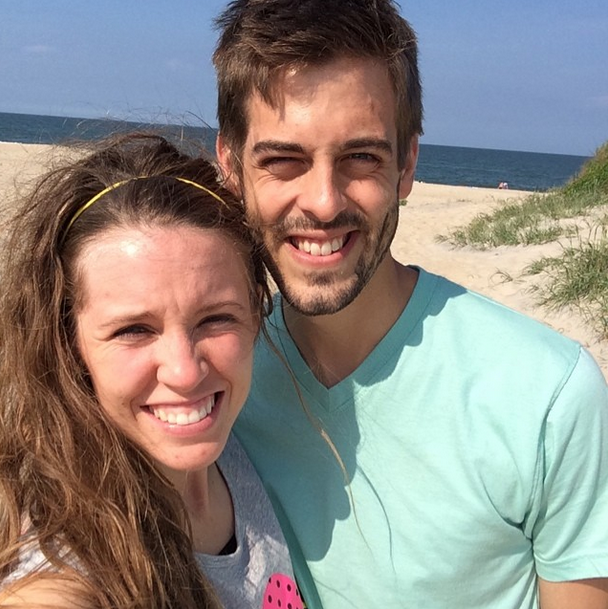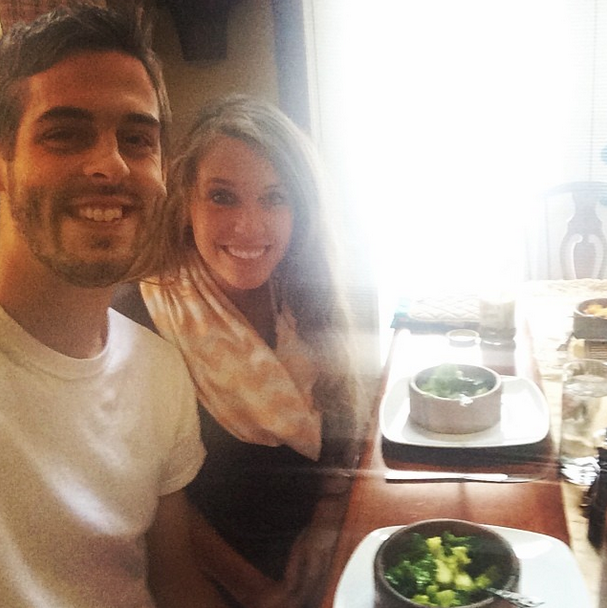 Photo credit: Instagram