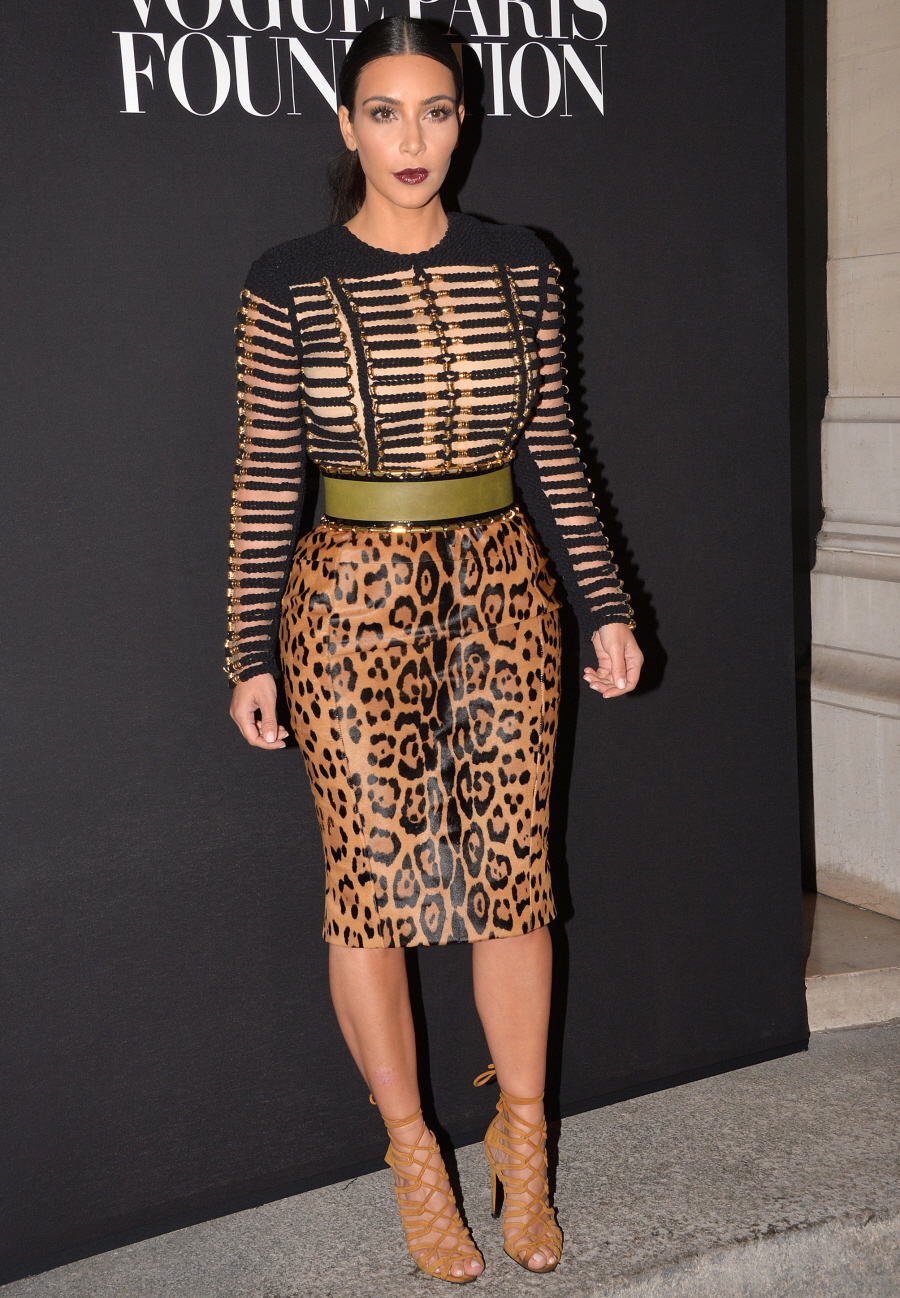 Here are some more photos of Kim Kardashian at the Vogue Foundation Gala two nights ago in Paris. This is her worst look in months, I think. But they all blur together. For the life of me, I will never understand why she does slicked-down center parts. That hair style is so unflattering on her. Anyway, Kim and her sisters have a joint interview in Lucky Magazine this month – you can read the full piece here. They're promoting their clothing line, I guess with an emphasis on the new kids' clothing line. Here are some assorted highlights:
Kim's new style obsession: "You know what I'm obsessed with? This family came to North's birthday party and they were all wearing white. There were three kids, a mom and a dad, and they were all wearing different white separates—harem pants, flowy blouses, very boho. If I have more kids, we're all going to go out in the same color. All nude, all black—it's going to be our thing."

Kim wants to be a MILF: "Well, I am definitely way sexier ever since having my daughter! The struggle to get back into shape after giving birth is such a real one. It's so difficult to do, and afterwards, all you want to do is show off your body and feel sexy. I mean, my style's definitely more simple…[she's told she's amped up the sexiness]… I know! I just want to be a MILF!"

Kim's style preferences for North: "Ever since having my daughter—I mean, I've always liked simple style, and I've found that that's so hard to find in the kids' department. Everything's pink and patterned, and that's just not what I want to dress my daughter in. So our first collection had this cream color palette and was very sweet and soft and feminine, and then we added in some faux leather pieces and moto jackets this time around that are really edgy and cool.

North already has style preferences: "She doesn't like pink or purple—she likes greys, creams, oatmeal colors and black. Every once in awhile she'll add in some color, like with her little red Air Yeezys, but other than that she likes to keep it pretty simple."

Who would Kim like to take a selfie with? "Jesus!"
Kim as a MILF? Ugh. I mean, I'm glad she feels sexy or whatever and I know she worked hard to get back into shape, but I really hate when women refer to themselves as MILFs. Is that just a pet peeve for me? I wonder about the North stuff though – North is only one year old – is she really THAT choosy about her clothes? I can see it happening with a 3-year-old and up, but does a one-year-old really look at her clothes and only pick out the grey stuff?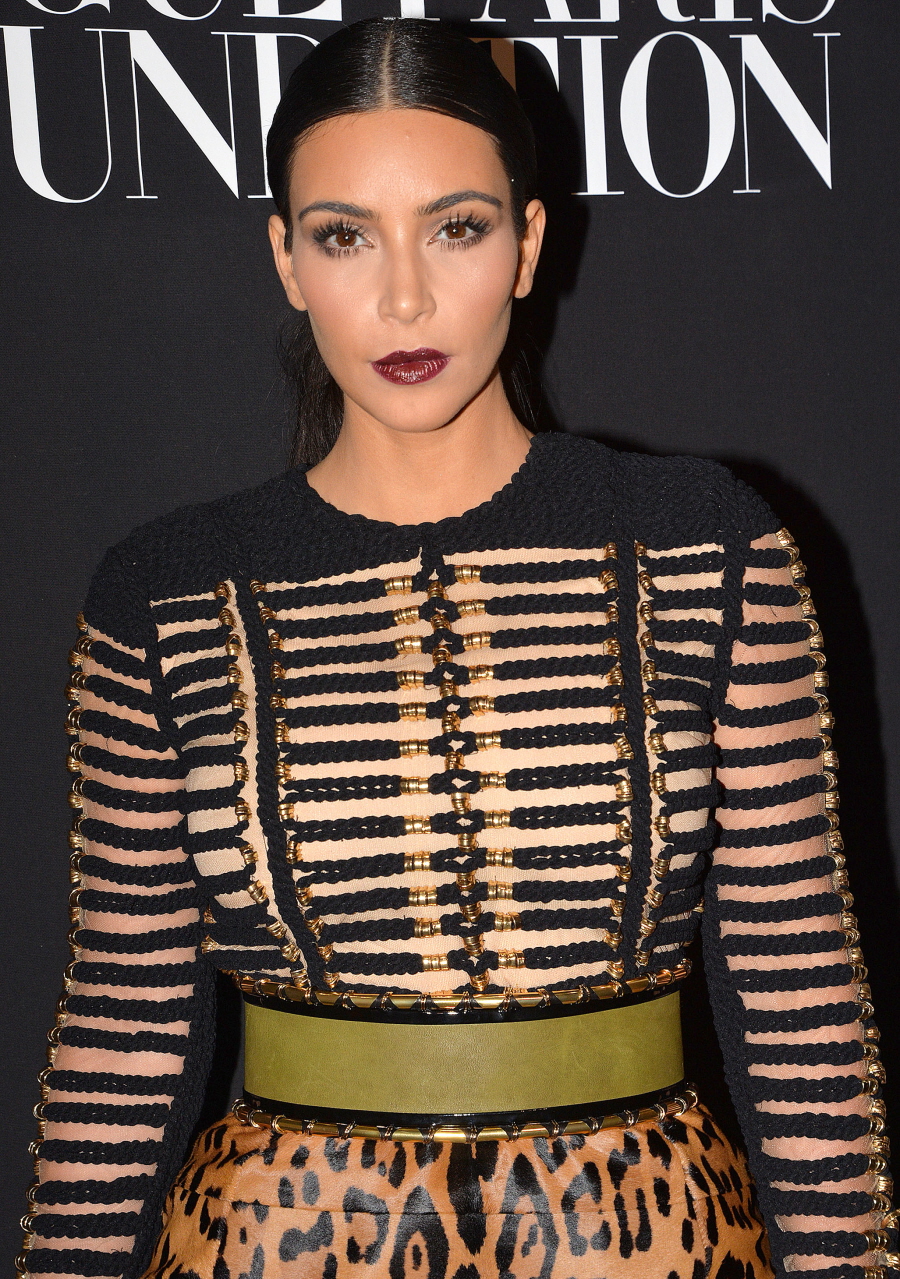 Photos courtesy of Fame/Flynet.