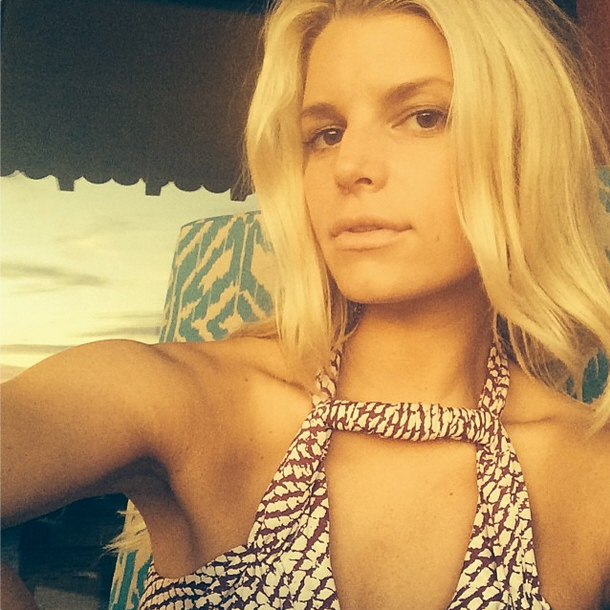 This week's Star Mag has a story about Jessica Simpson and Eric Johnson's wedding, some of which we've already heard before. But there were some new details that I thought were interesting. A little backstory: yesterday I wrote about Joe Simpson and his young boy-toy, who was pretty much Joe's "date" to the wedding. The boy-toy is 21-years-old and this is not the same young hustler that Joe (allegedly!) had an affair with a few years ago. This is a newish kid. And Joe is his "manager." Yeah. Anyway, as it turns out, Jessica asked Joe to organize a lot of the wedding plans, and it totally upset Tina. Poor Tina.
Jessica Simpson's wedding may have seemed like a harmonious family affair, with Joe officiating, mom Tina walking her down the aisle, son Ace as ring-bearer and daughter Maxwell as a flower girl and her sister Ashlee as one of her 14 [editor's note: 14!!!!!] bridesmaids, but it was anything but. In the days before the ceremony, it looked fights between Tina and Joe – as well as a dispute between Jessica and Eric – came close to unraveling the event.

"Jessica had warned her parents that they had to get along and not embarrass her at the wedding. But Tina made it clear to everyone, she was furious that Jessica chose her father to organize the three-day event."

The source says Tina complained about everything from the food to the venue. "Jessica had finally had it and told her mother that it was her wedding and to stop moaning," the friend said. And Joe added to the drama when he seemed to be enjoying that his ex was causing problems.

"Joe knows full well that Jessica favors him over her mom and he plays that up a little to get back at Tina for how he feels she treated him after the divorce."

In addition to her parents' fights, Jessica and Eric fought over the prenup, says an insider. They threw out two previous prenups after canceled wedding plans following both of Jessica's pregnancies.

"This time, Eric wanted a more favorable agreement because he takes care of their kids and has given up his career. But Jessica has seen what a disaster her parents' marriage turned into and really wanted to protect herself. They finally agreed shortly before the wedding."
[From Star Magazine, print edition]
First of all, I hope Tina got good and drunk. Like, I hope she got completely hammered at the reception because chica deserves all the mojitos. It's not enough that she and Joe had a bad divorce, but he gets to officiate their daughter's wedding like he's still Mr. High and Mighty? And he gets to bring his 21-year-old boy-toy? Yes, bring Tina all of the cocktails. Poor Tina.
As for the prenup stuff… I don't know. It's interesting. Bless her heart, I'd be willing to believe that Jessica didn't even care about the prenup. She thinks Eric is The One. And maybe he is, I don't know. But the prenup sounds more like Joe than Jessica.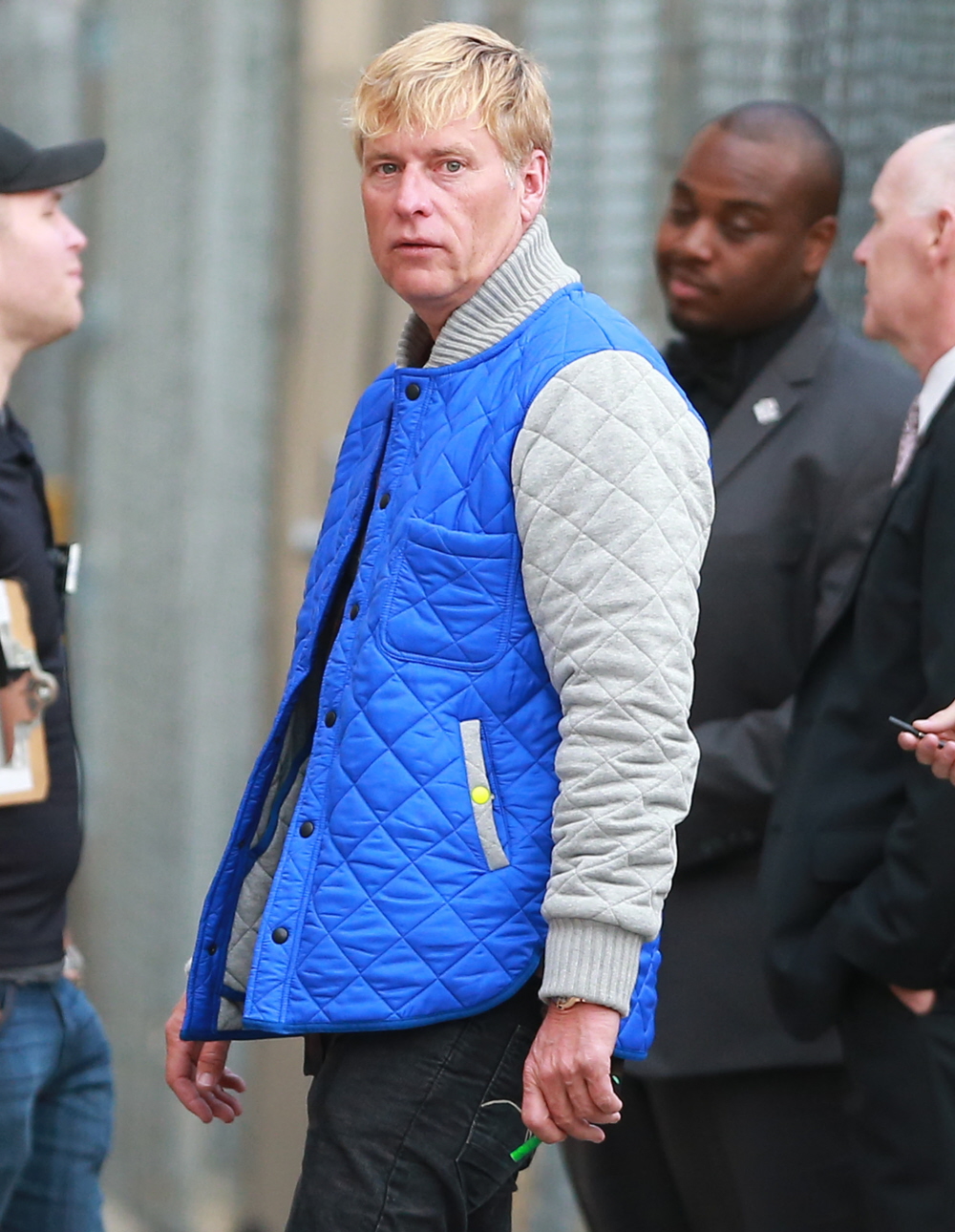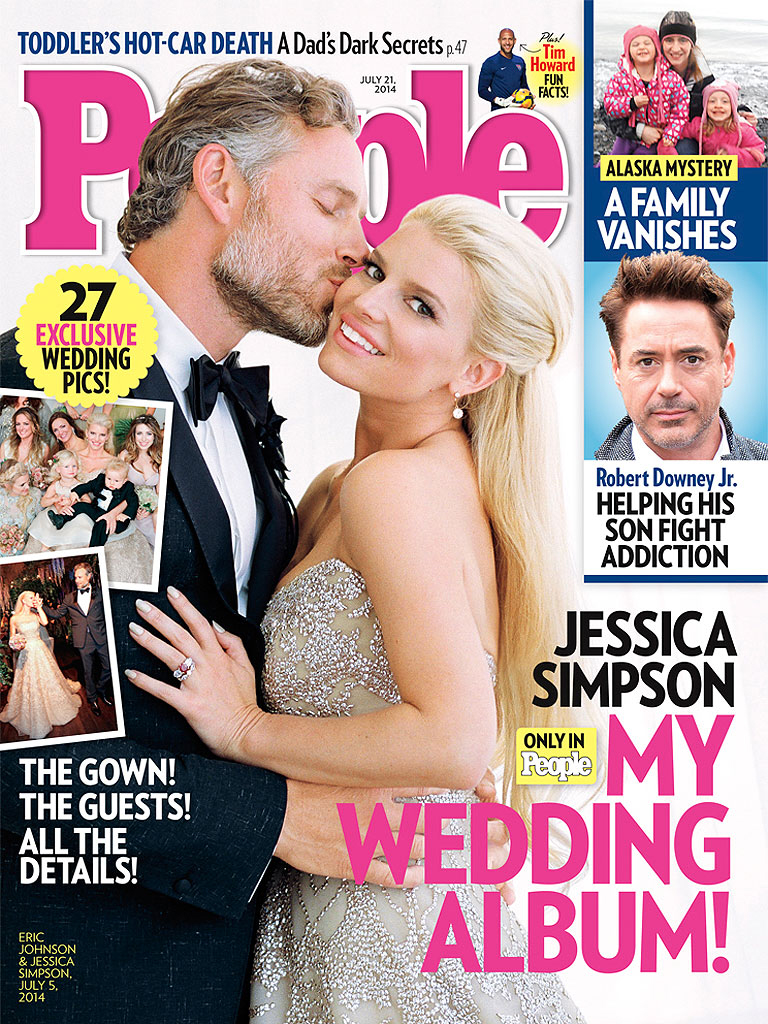 Photos courtesy of People Magazine, Instagram.