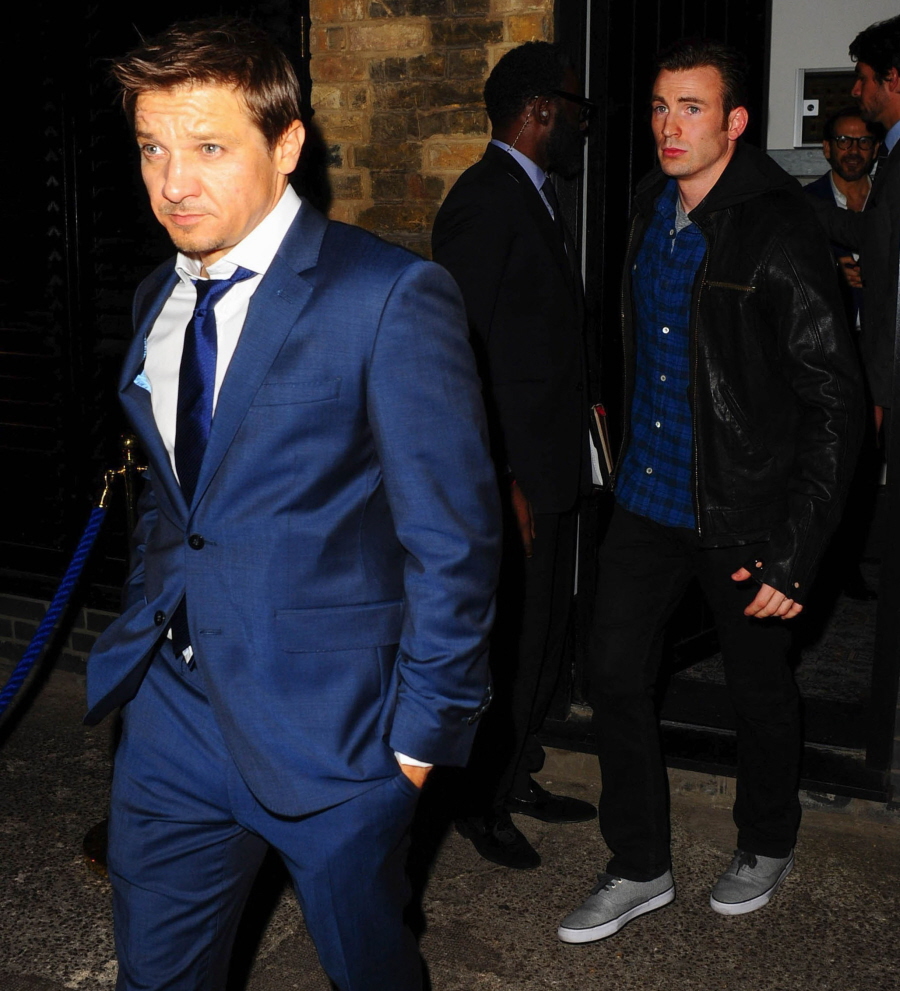 Bedhead has allowed me to write about her crush, Chris Evans, because these photos involve Jeremy Renner, my pocket boyfriend. Chris and Jeremy were out last night in London at the Chiltern Firehouse, which is this year's London hot-spot. It seems like every day we're getting photos of celebrities exiting Chiltern looking varying degrees of wasted. The Chiltern Firehouse has become a favorite partying spot for Lindsay Lohan while she's in London too, just FYI. Thankfully, LL wasn't there last night.
Chris and Jeremy are in London because the Avengers have assembled to film The Age of Ultron in England this summer. I guess Captain America and Hawkeye had the night off. Perhaps Thor and Iron-Man were on duty. I wonder about the male-dynamics of The Avengers. Obviously, Mark Ruffalo and Robert Downey Jr. love each other. I think everybody likes Renner too – he's just one of those funny bro-types. How do the rest of the Avengers feel about Chris though?
Personally, I'm not really into Chris. Is that weird? He has all the components for the kind of guy I usually like – dark hair, light eyes, nice build, not too short, funny, neurotic, etc. But I usually don't feel anything for him. But give me Jeremy Renner any day of the week. They both look nice, don't they? And they didn't seem to party too much. Like, they're not stumbling out of the club.
Also… it looks like a girl is in the backseat of the car with them. Chris is on one side, Jeremy is in the middle and a mystery brunette is on Jeremy's other side. She does not look like Sonni Pacheco, Jeremy's baby-mama. I think Jeremy picked up a club girl for the road.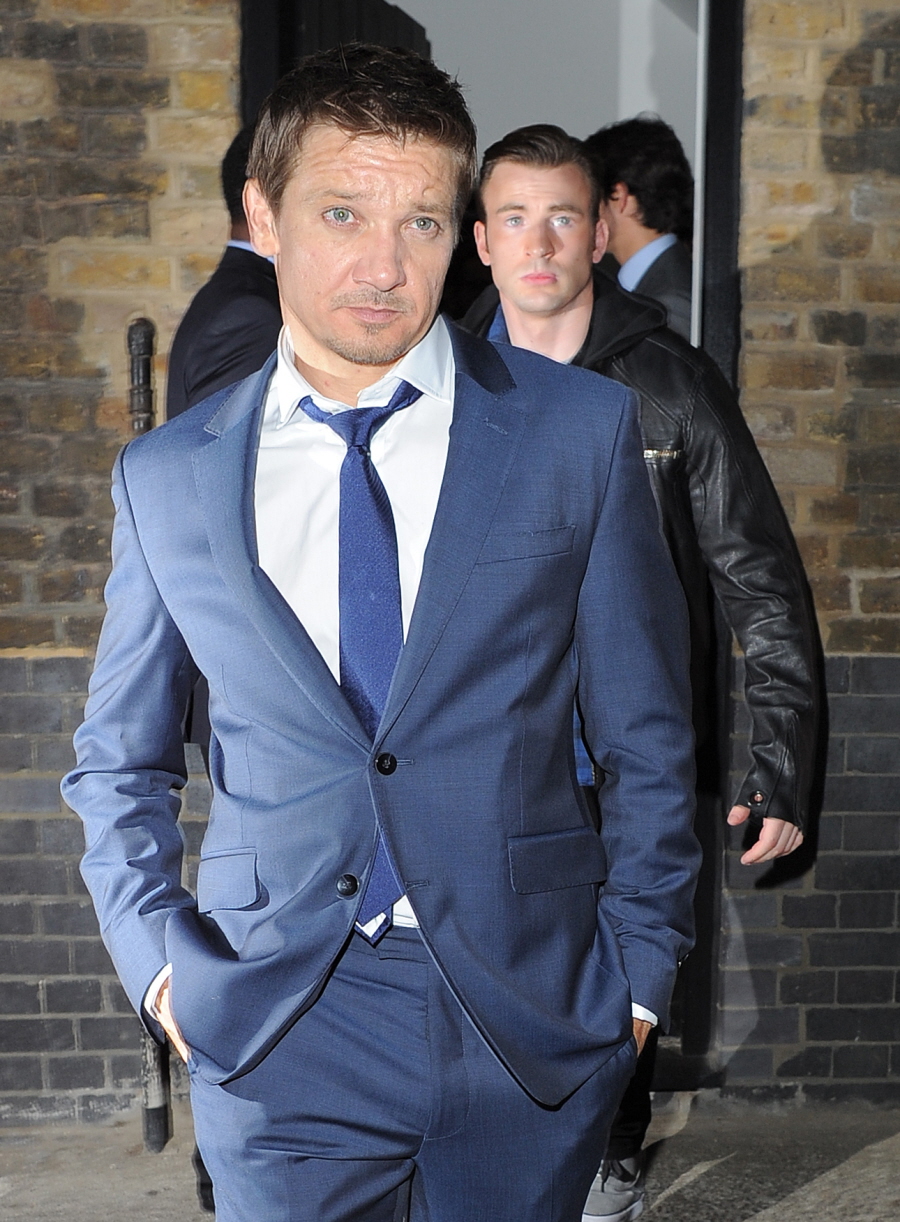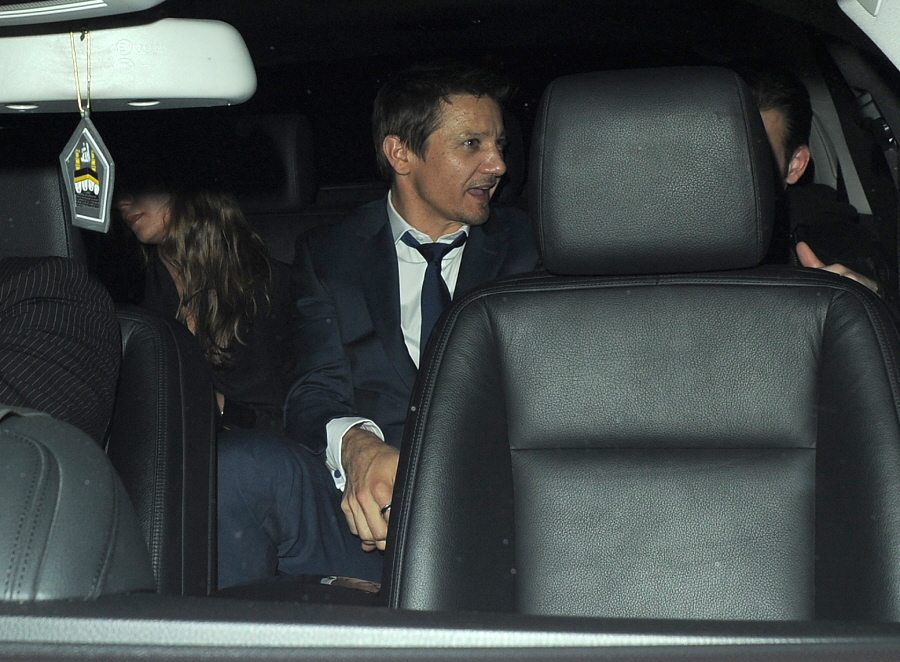 Photos courtesy of WENN, Fame/Flynet.