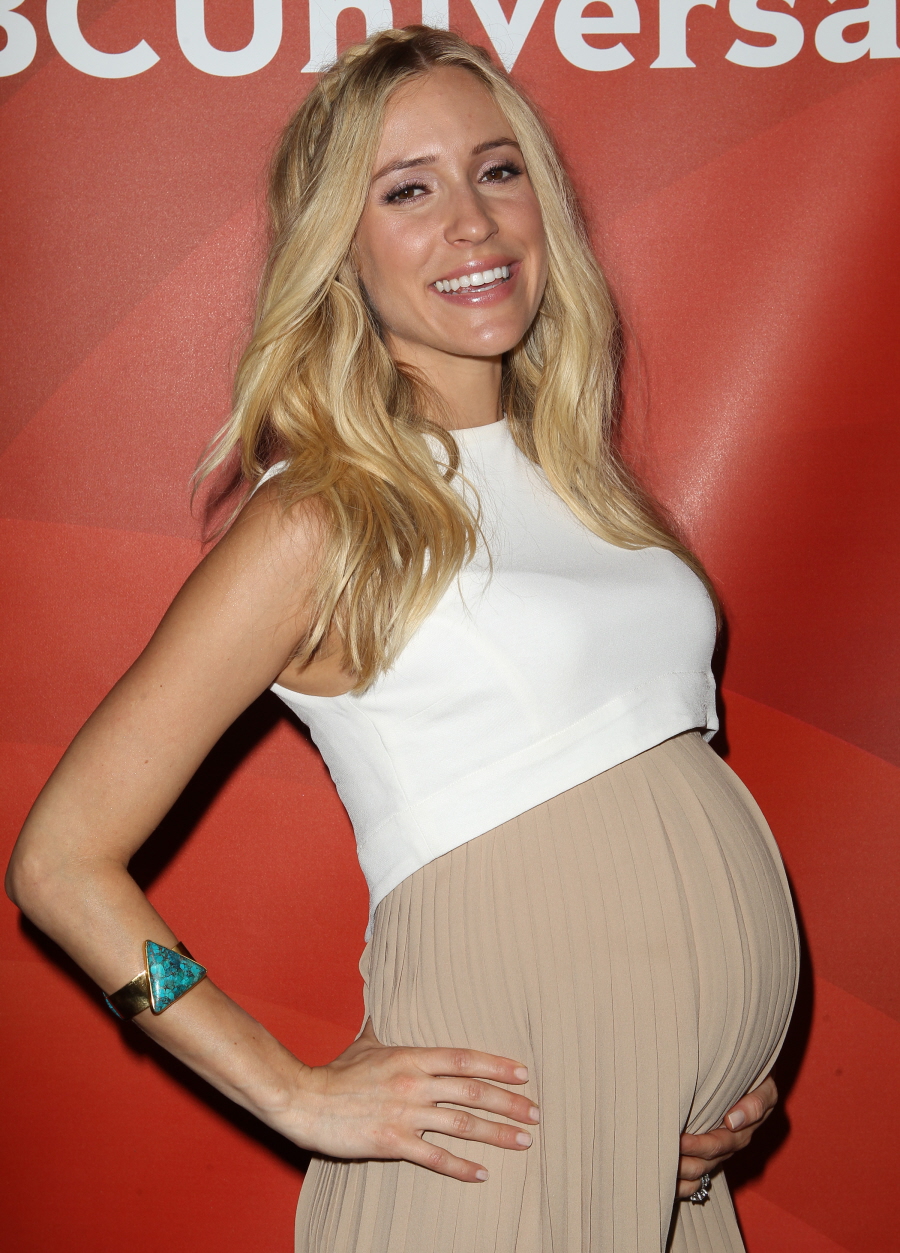 Personally, I've really started to enjoy when celebrities share "first photos" on their social media. It feels more personal, more homespun, more low-key. First baby photos, first wedding photos, first engagement ring photos, first coupled-up photos – it's all good, in my opinion. But here's something new that is slightly annoying (to me): Kristin Cavallari debuted her two-month-old son Jaxon's first photo… via her new app. Like, you have to download Kristin's app to get access to the photo. Cheeseball. Anyway, here's Jaxon Wyatt Cutler's first social media/app photo: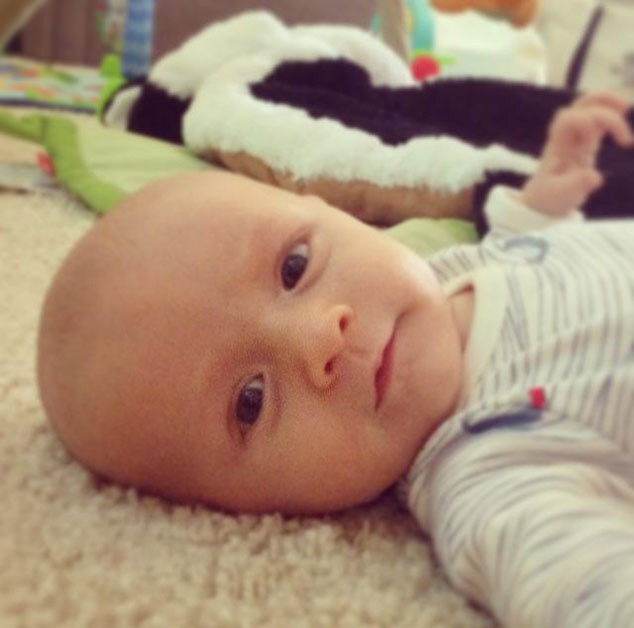 He's a cutie. He looks like a baby. And a little bit like Winston Churchill. Is it tacky to post the first baby pic with some sort of app? Well… to me, it's not as tacky as corporate sponsorship for your baby's birth. But it's close.
In other Kristin news, she gave an interview to E! News a few days ago where she discussed her postpartum diet (a variation of Paleo) and exercise (she started up when Jaxon was 3 weeks old) and how she lost 20 pounds in two months. Some highlights:
Workouts: "I started working out when Jax was three weeks old. I've been working out four to five times a week for 30 to 45 minutes at home, doing tons of leg work like squats, lunges and lifting weights. I want to start Pilates again to focus on my core. I'll probably get back into it in the next couple weeks….I've really been focusing on my legs and butt. My stomach needs the most work but that takes time more than anything and diet plays a huge role."

Losing the baby weight: "I'm still a couple of pounds away from my pre-pregnancy weight, but it took a solid three months with Camden and I think it will be the same this time."

Diet: "No, my diet is always the same. I don't eat any toxic chemicals and I try to eat organic as often as possible. We eat a ton of veggies, chicken, grass-fed beef, bison and fish. We also love sweet potatoes and brown rice pasta. I either make a smoothie, oatmeal or eggs for breakfast and a salad or turkey sandwich for lunch. I have a snack in the afternoon—usually nuts with dried cherries, chips with hummus, or an apple and almond butter. I also love avocados with olive oil and sea salt and I put coconut oil in or on everything."
I never like it when a media outlet asks these kinds of questions of a woman who literally just gave birth two months ago – it feels like celebrity women aren't allowed to just spend time with their babies and not give a crap about "losing the baby weight" right away. That being said, this is how Kristin makes her money. This is her life/career. She talks about diets and gets people to download her app so they can see her baby's photos. So, fair game?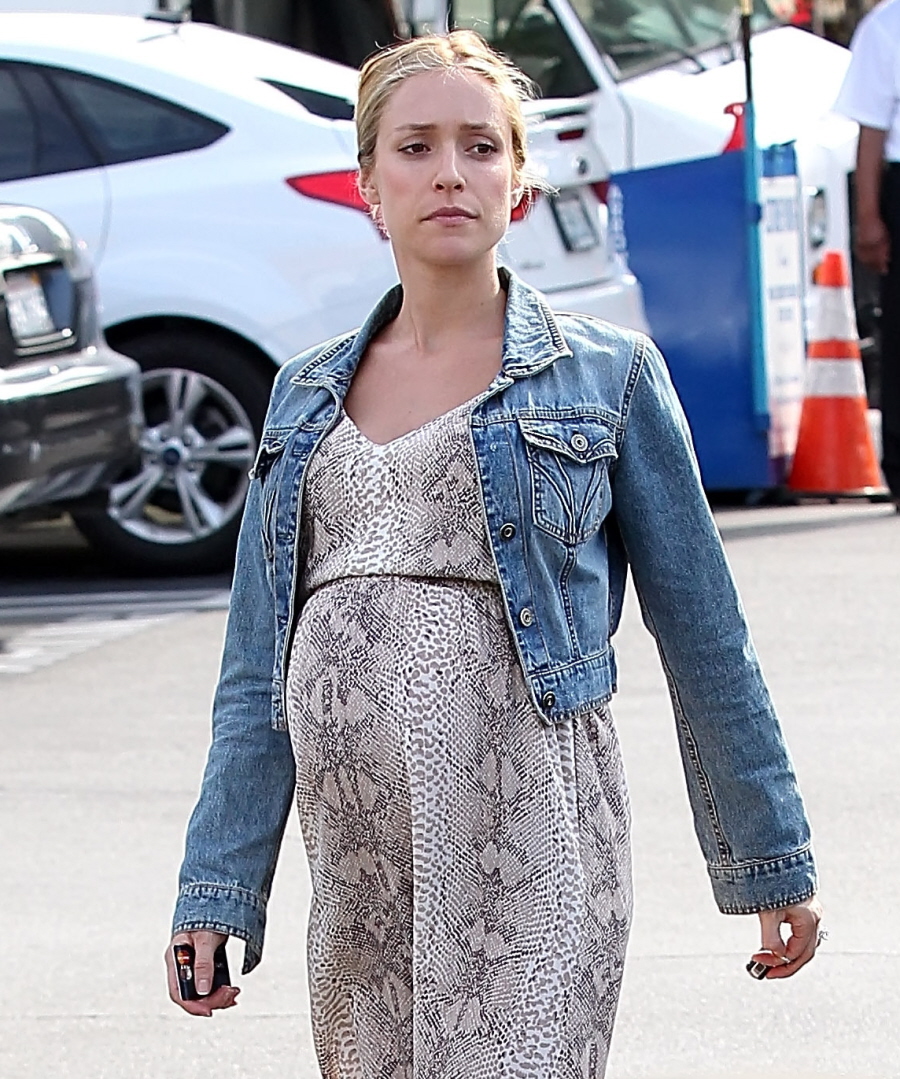 Photos courtesy of Kristin's app, WENN.