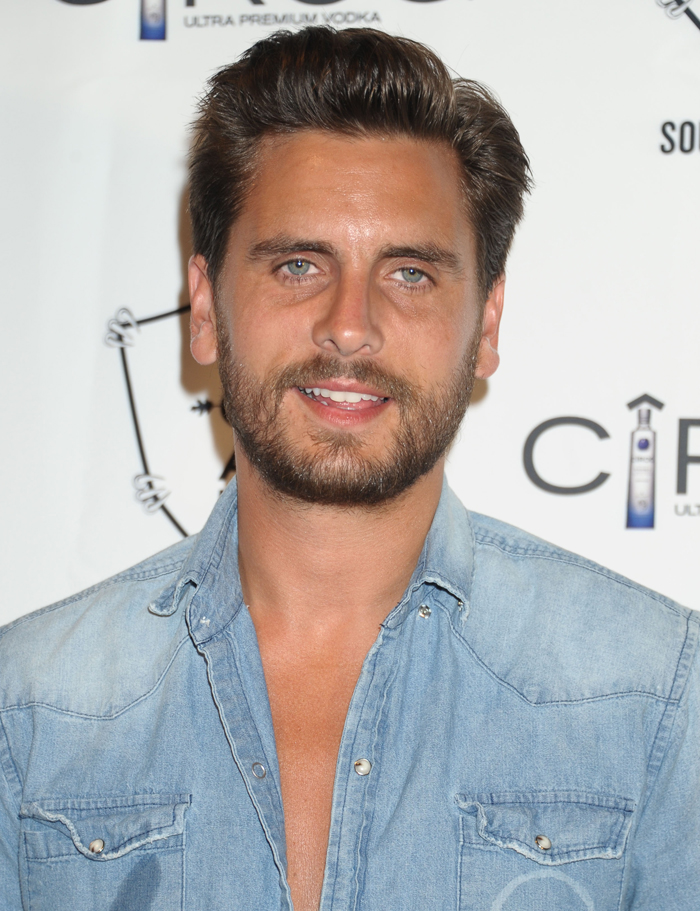 Here's a picture of Scott Disick celebrating his birthday on June 22 at a Hamptons nightclub. He looks a little wasted in this photo, and for good reason. Scott's been hanging with Kourtney Kardashian and their two kids as they shoot the Hamptons spinoff with Khloe. Kourtney is pregnant again, but there were buzzings last month that she kicked Scott out of the house. He was reportedly partying his expensively clad booty off, and Kourtney had enough. TMZ says Scott partied so hard on his birthday that he ended up in the energency room for alcohol poisoning:
Scott Disick drank so much one night last month … he made a beeline for the hospital because his system was poisoned with booze.

Sources connected with Scott and the Kardashians tell TMZ … Scott went to a nightclub in The Hamptons on June 22. He began binge drinking. We got a pic of him with a beer in his hand but it seems he drank the harder stuff too. We're told he was drunk out of his mind.

We're told Scott told the friends who were with him … he was so messed up he felt someone had drugged him. So Scott — who could barely put a sentence together — went to the ER at Southampton Hospital.

We're told Scott was admitted and tested for drugs but doctors concluded it was classic alcohol poisoning.

The incident occurred days AFTER Kourtney threw Scott out of their Hamptons rental. And the very day Scott went to the hospital … Kourtney bailed and took the kids to California, where they celebrated North West's birthday.

Now the good news … Scott apparently had a wake up call, because we're told he hasn't had a drink since and is getting counselling from Pastor Rich Wilkerson Jr. .. the handsome minister who married Kim and Kanye.
[From TMZ]
A source not-named Kris Jenner confirmed the story to People and says Scott is "doing great" at not drinking anymore. I've talked before about how Scott usually plays the KUWTK villain with relish. This seems different. Scott lost both of his parents earlier this year within two months of each other, and that kind of tragedy can send anyone into a tailspin. I hope he's getting the help he needs, which is probably far beyond the abilities of Kim and Kanye's wedding pastor. Good for Scott for realizing he needs help though.
Here are some pics of Scott partying in early June in the Hamptons. I'm surprised to see him drinking Amstel Light instead of something super expensive like Crown Ambassador Reserve.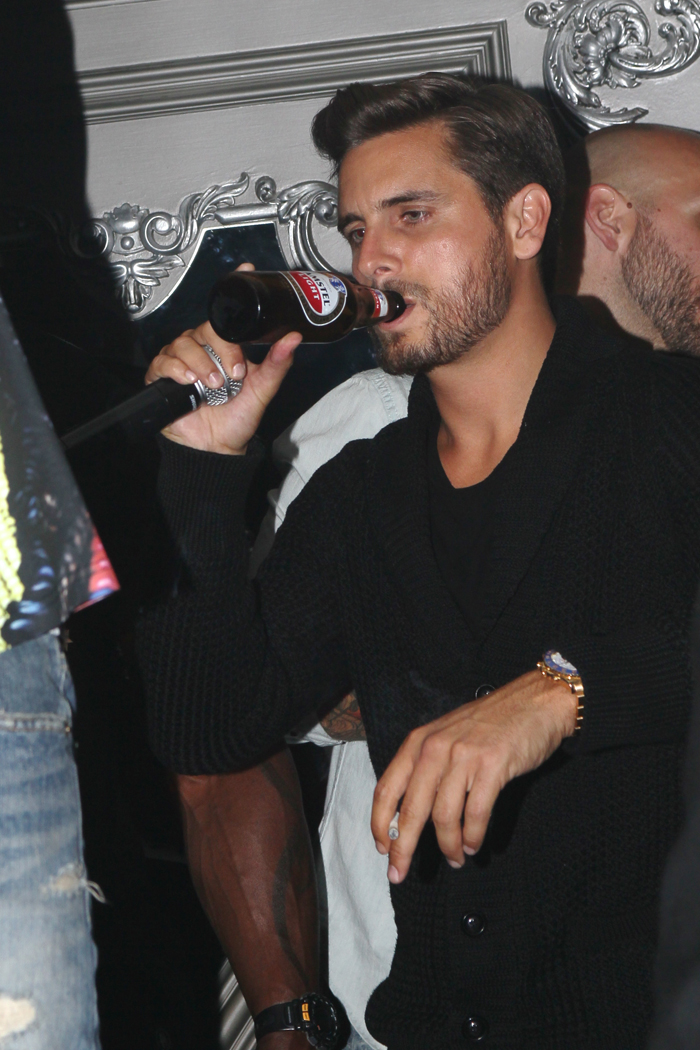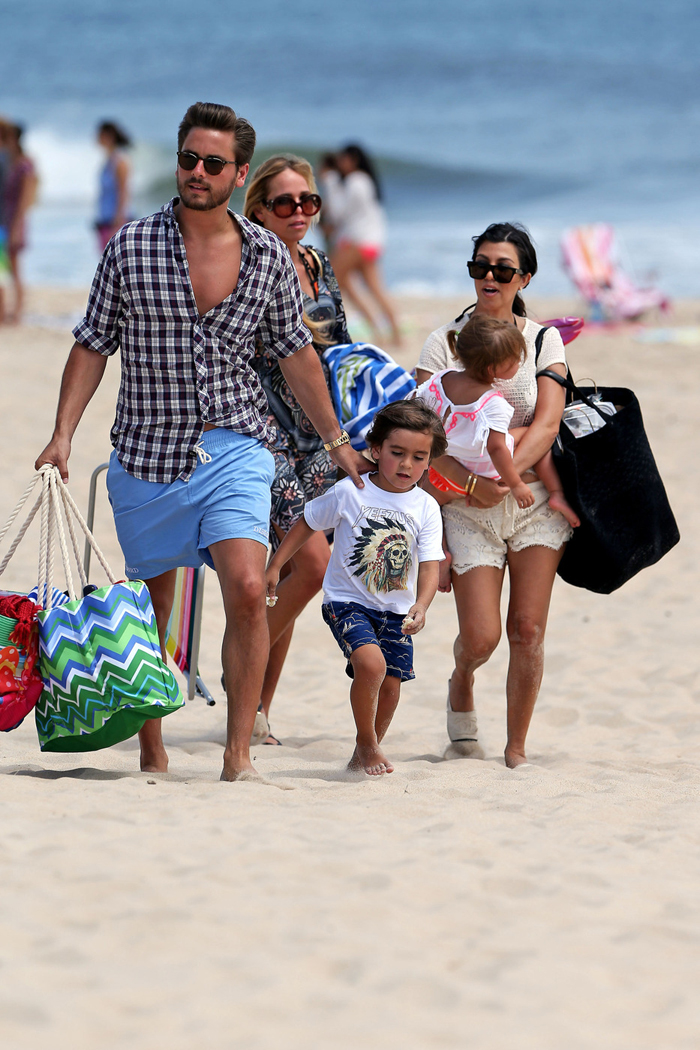 Photos courtesy of Pacific Coast News & WENN