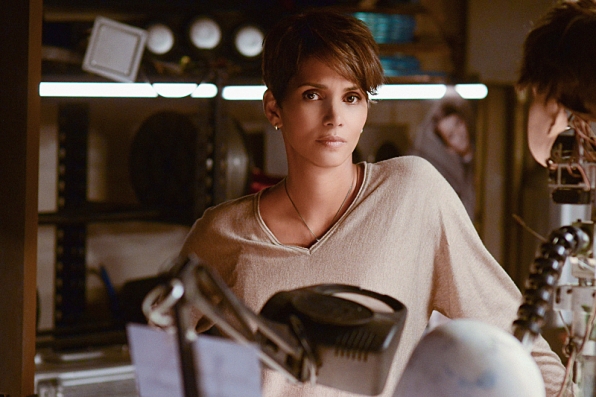 I'm covering this story because I want to talk about Extant. I am really enjoying that show, and it is a welcome addition to the dearth of summer programming. (Although I'm also watching True Blood and Ray Donovan and need to catch up on Masters of Sex. I wish Showtime would promote Ray Donovan as much as they're hyping Sex, it's an excellent show.)
Anyway, Star Magazine claims that the new show's star, Halle Berry, is hard to read on set. She's sometimes unapproachable, sometimes friendly to crew, and they're unsure of how to act around her. Star's source says "everyone is on edge."
Halle Berry may have switched over to television, but she still expects more star treatment! Sources on the set of her new series, Extant, in which she plays an astronaut who returns to Earth pregnant after a year alone in pace, say Halle is making everyone miserable. "The crew was warned not to look Halle in the eye or talk to her except through her assistants, but they're never around," says a set insider. "And she plays weird mind games, like throwing a fit over water being the wrong temperature, then, 10 minutes later, offering to buy the crew lunch. Everyone is on edge!"
[From Star Magazine, print edition, July 28, 2014]
I don't doubt that Halle is a diva in some respects, but assuming this is all true I want to give her the benefit of the doubt. Maybe she had a diva moment with the water, realized how ridiculous she was being and then tried to make it right by treating everyone to lunch. It's also possible that the instructions about not looking her in the eye and not talking to her came from someone higher up and not Halle.
I'm making excuses because Halle is excellent on Extant. She gives a nice nuanced performance where you can see that she's tortured but that her character, an astronaut, is trained to reign it in. The supporting actors, particularly Goran Visnjic and Camryn Manheim, are very good too.
Spoilers for past episodes of Extant follow
I have some questions about the plot. In the opening episode I assumed that the Yasumoto corp colluded with the ISEA to impregnate Halle's character, Molly. This week they seemed to suggest that extraterrestrials had done it and that they were merely aware of it. Also, last week it looked like child robot Ethan was going to turn into some kind of Omen humanoid, but now he seems much more "normal" now.
I like that they're keeping us guessing with a well-crafted mystery. Plus Extant is doing very well in the ratings. If Halle wants her water a certain temperature, give it to her. Her star power is definitely contributing to the high ratings and her acting elevates that show.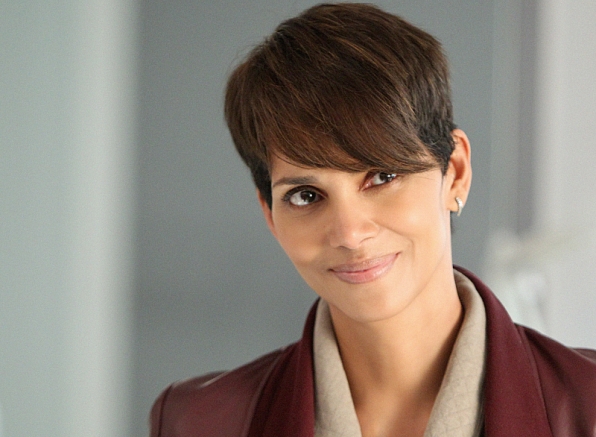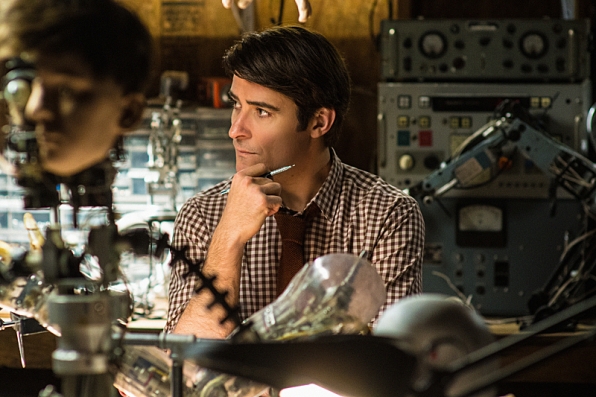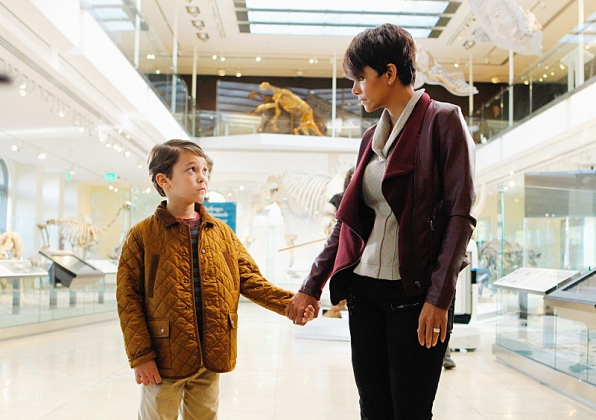 Photos courtesy of CBS and Getty Images