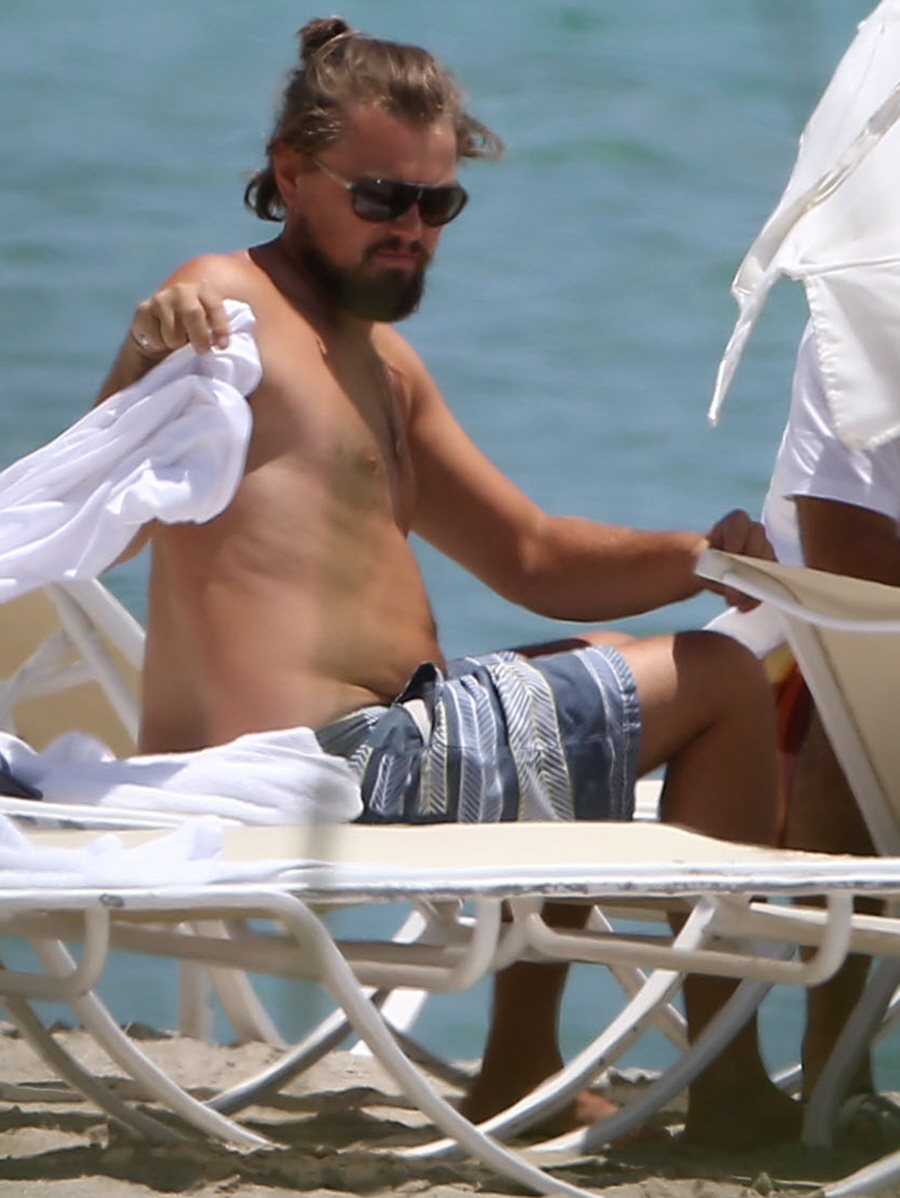 Leonardo DiCaprio has had the summer off. I think he usually paces his projects so he gets summers off, but he's really been partying a lot this summer in particular. He's been in Brazil for the World Cup, he's been in France for the Cannes Film Festival, he's been in LA with his bros, and now he's in Miami… not doing much but hanging out on the beach. With his bros, I suspect. I wonder how many of Leo's friends just get to travel around the world every summer on his dime?
Anyway, as you can see, Leo has not been working out this summer. He is not adhering to any diet either. He doesn't look so bad when he's standing up (except for the too-high towel wrap, which is so weirdly modest), but when he's sitting down… well…it's kind of noticeable. I'm not actively trying to body-shame him or anything. I mean, hey, he's on vacation, he's having a good time, what's it to me? But just imagine this was a major actress who had "let herself go" while on vacation. These photos would be splashed across every media outlet and then there would be the backlash to the attention, with feminist essays about body-shaming culture and how it hurts women (which is true). But are we going to go through that pattern when it's Leo? Will these photos of Leo make the cover of People with the headline, "Stop Calling Me Fat!"?
Other Leo stuff… he's going to produce a TV miniseries about Charles Lindberg. The miniseries was written by Oscar-winner Dustin Lance Black. And Leo is fighting with a memorabilia dealer over a signed photo of Leo and Nelson Mandela (which Mandela intended to send to Leo but never got to him).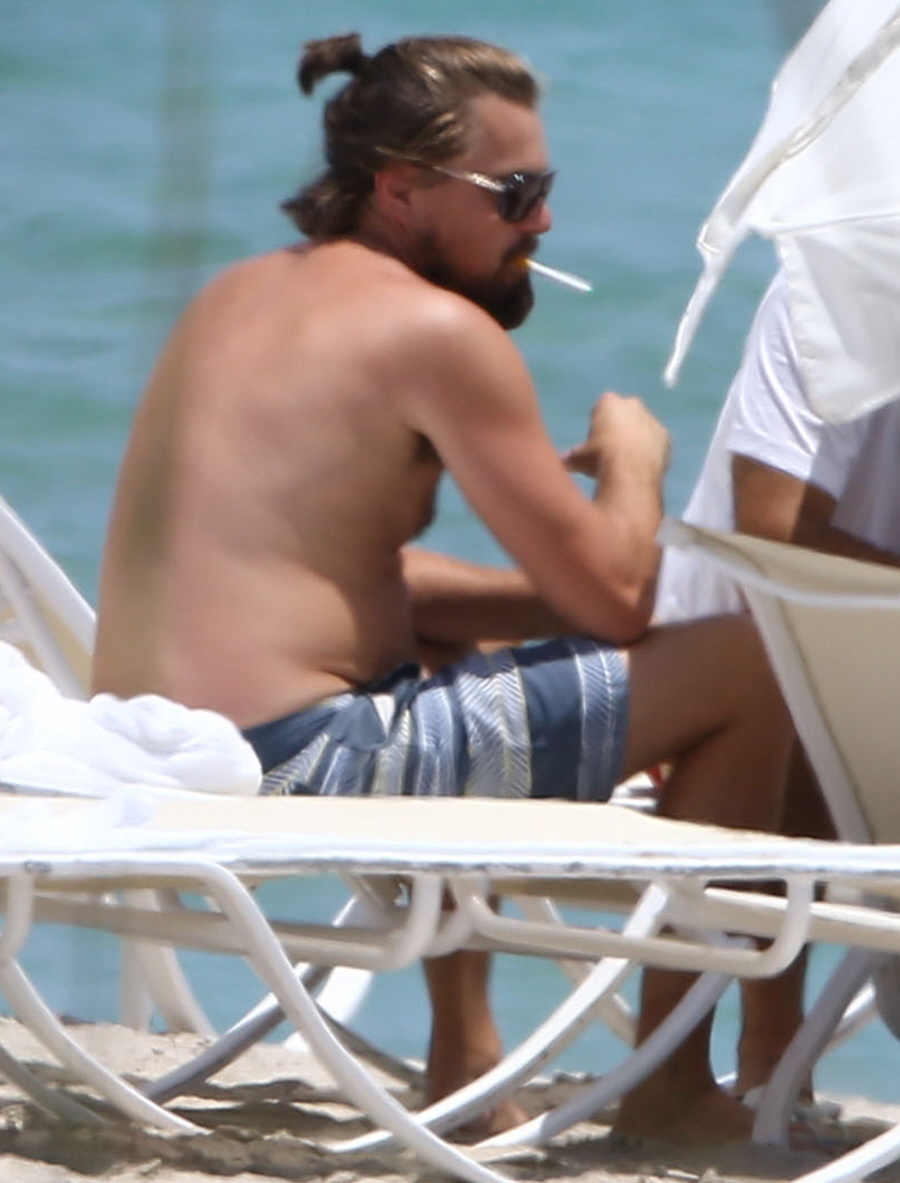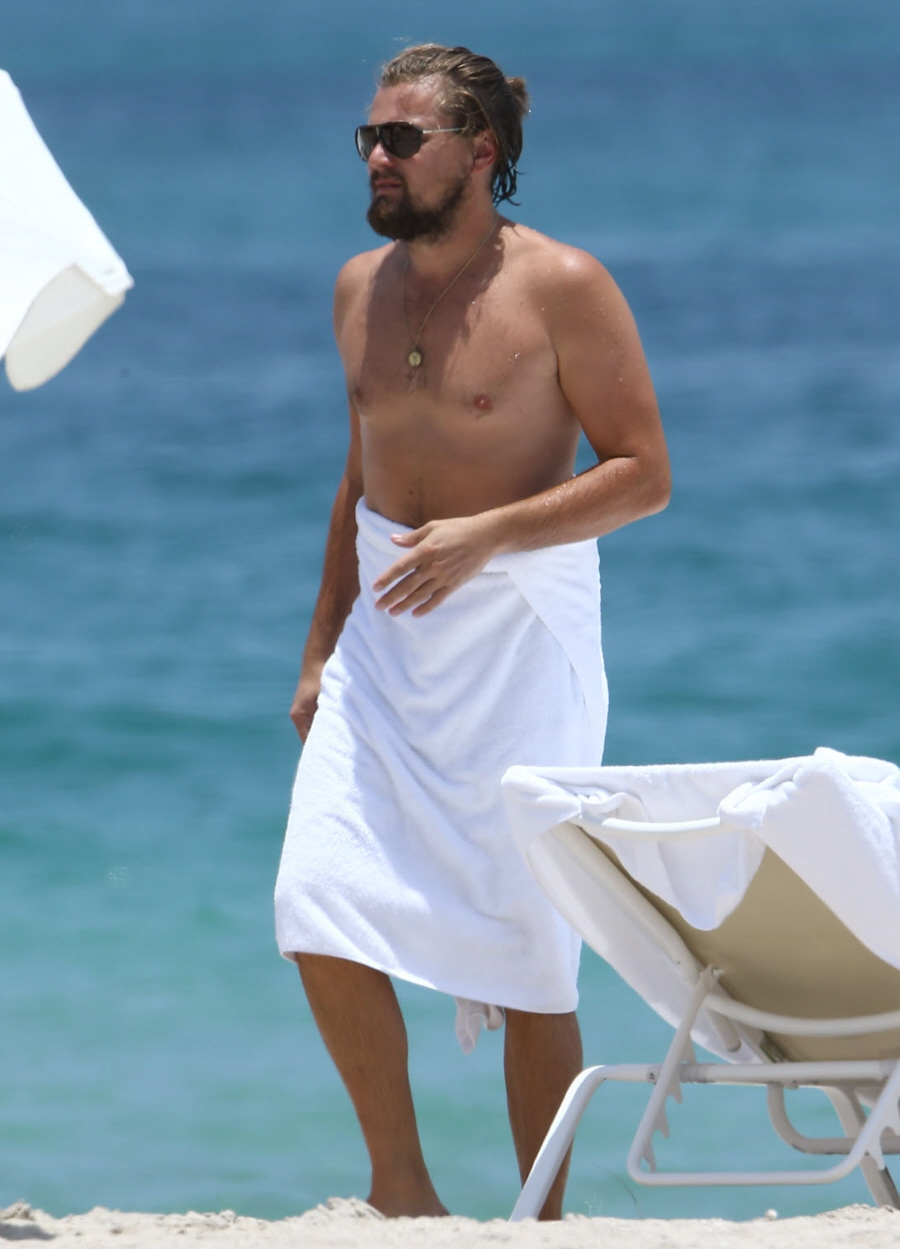 Photos courtesy of Fame/Flynet.