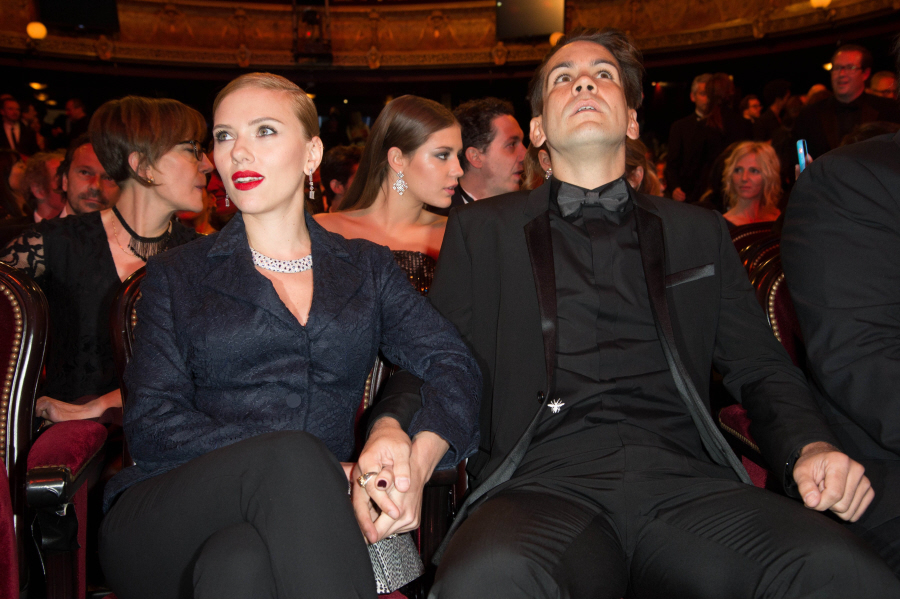 Scarlett Johansson has been keeping quiet lately. Like, for the past two months or so, she's been able to step back in a big way. It's nice. It's allowed us to examine other sketchy/fishy couplings, like George Clooney and Amal Alamuddin. But that doesn't mean that ScarJo's engagement to Romain Dauriac is any less shady, just that she's not trying to convince us that this is the grandest love affair in the world or that they're #initforlife. But shock of all shocks, Scarlett and Romain are going through with the wedding. SOON.
Pregnant Scarlett Johansson is marrying Romain Dauriac in just a few weeks, she revealed at an elegant dinner thrown by Martha Stewart at her East Hampton estate. The glowing actress, who was engaged to French journalist Dauriac in September last year and announced they were expecting a baby in March, was overheard saying at Saturday's gathering that they are getting married in four weeks.

The August wedding venue is being kept a secret, but the speculation is that Johansson will opt for a very private ceremony in Dauriac's native Paris, or perhaps in the Hamptons, where the couple has been spending much of the summer. Johansson's much-anticipated Luc Besson sci-fi movie "Lucy" opens on Friday, so the 29-year-old actress will be busy promoting the flick before the wedding and the imminent birth of their first child.

The happy couple slipped into Stewart's party, and sat across from the domestic doyenne for the seated dinner on her porch, whipped up by her private chef. It was Stewart's first party at the house in 20 years, and marked the launch of Dom Pérignon's P2-1998, a vintage that retails for, gulp, $400 a bottle.
I can't help but think of Blake Lively. It's because of the mention of Martha Stewart – Blake gushed about Martha in her Vogue interview and Martha even gave some quotes to Vogue about Blake. And now ScarJo is hanging out with Martha in the Hamptons? Maybe Martha will help organize Scarlett's wedding, just like Blake's. How does it always come back to Ryan Reynolds? It's so weird. Anyway, if Scarlett and Romain are really going to get married next month… good for them, I guess. Do I have to care that much? I doubt it will last more than a couple of years anyway. She just wants to marry someone French and live in Paris for a short time, because that's part of the fantasy she's created for herself. JMO.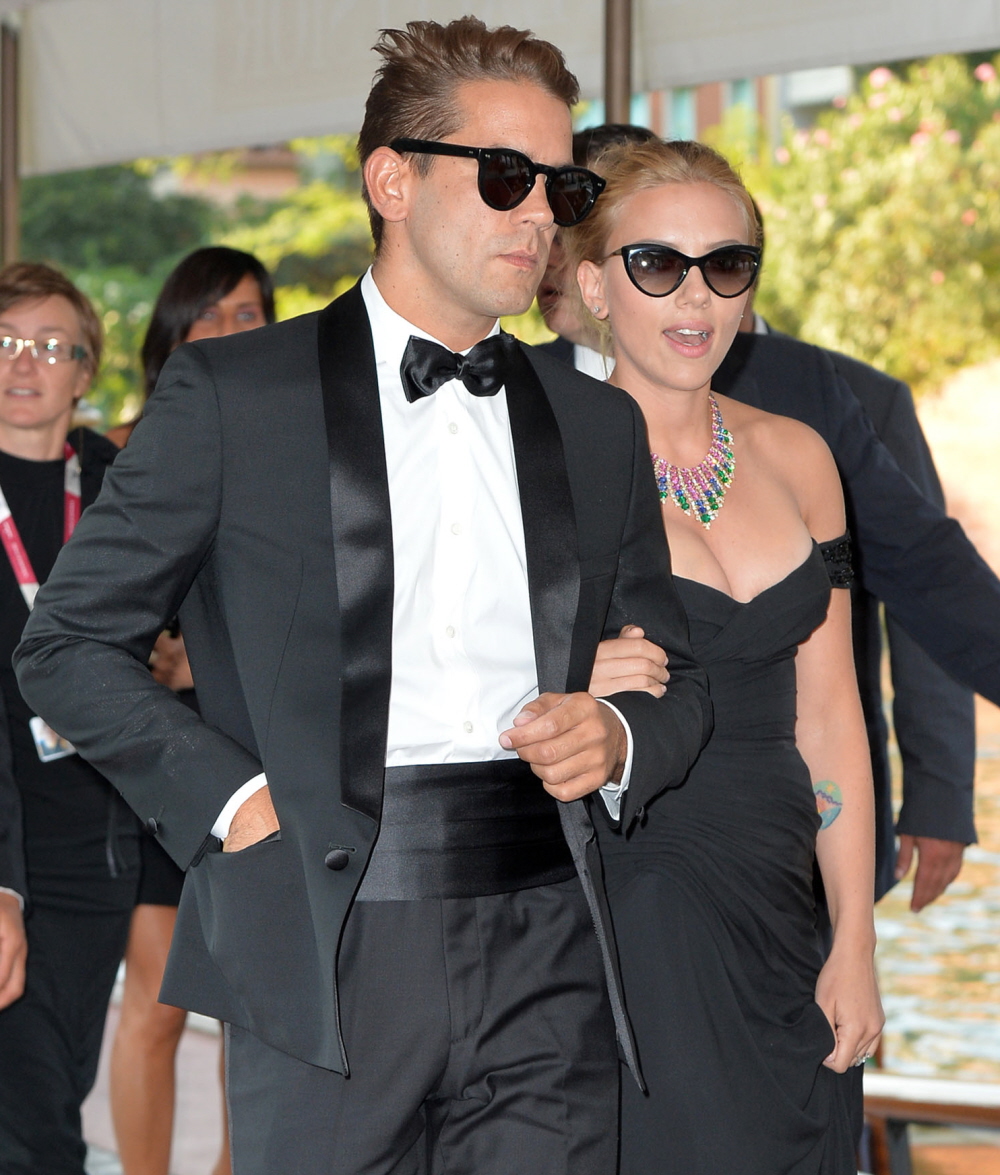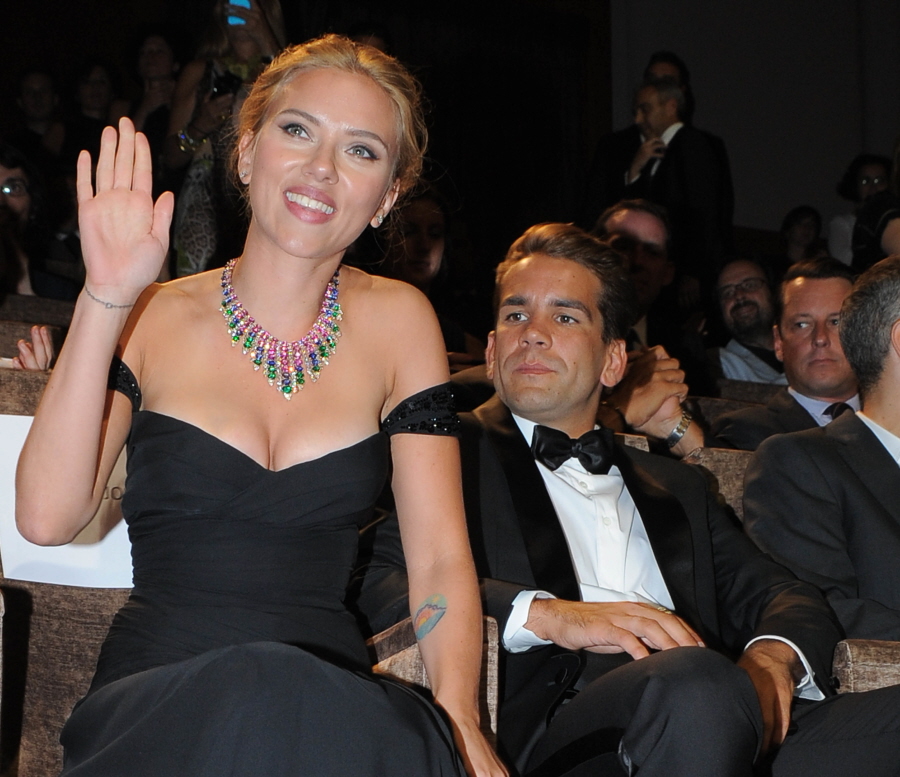 Photos courtesy of WENN, Fame/Flynet.