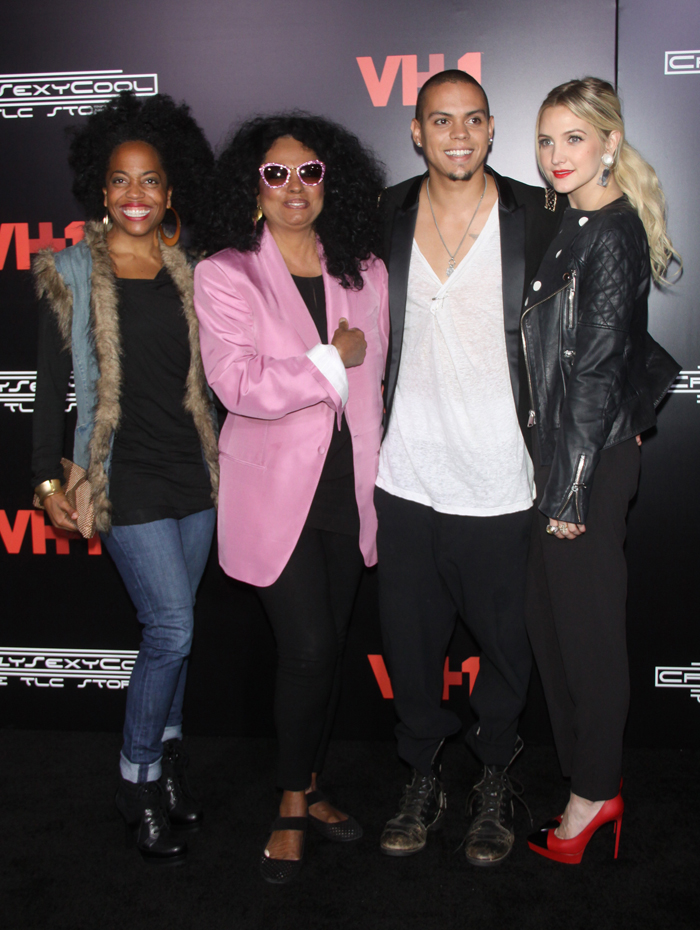 These are some photos from last October of Ashlee Simpson with her then-boyfriend, Evan Ross. Yes, that's the one and only Diana Ross in pink. They were all at the TLC: Crazy, Sexy, Cool screening. Ashlee and Evan had just begun dating, and they announced their engagement in January. E! Online says they will marry at Diana's Greenwich, Connecticut estate on August 31. That's pretty speedy.
Ashlee and Evan seem pretty low key as a couple. She's been though the fuss of a wedding once before to Pete Wentz. I still remember Papa Joe's rollout of that relationship. Pete and Ashlee were just kids, and they didn't last long. Radar Online says that Ashlee is keen to avoid all the buzz of her first wedding. She also wants to keep things simple the second time around, unlike Jessica's glitzy vows. Ashley is also letting their tantrum-throwing mom call most of the shots. Good plan, Ash:
Ashlee Simpson famously sang about living life in big sister Jessica Simpson's shadow. But when she walks down the aisle in just a few short weeks, she's going to do it her way. RadarOnline.com has learned the laid-back bride-to-be is insisting on "enjoying" a "stress-free" planning process in the run-up to her big day.

"She actually doesn't have wedding jitters," a source told Radar. And it's all because of her fashion designer sibling, who tied the knot with former NFL pro Eric Johnson July 5 at Montecito's luxe San Ysidro Ranch during a lavish wedding weekend in front of 250 friends and family members.

"Seeing how much went into planning Jessica's wedding, Ashlee wants to take the time to enjoy the wedding process and every minute before it comes," added the source.

In fact, Pete Wentz's ex, who's slated to say "I do" with Diana Ross's son, actor Evan Ross, 25, over Labor Day weekend at the legendary singer's Connecticut estate, would rather leave all the details to everyone else.

"She loves that her mother is assisting with planning the wedding," continued the source.

But, despite being care-free — and stress-free — about her nuptials, there is one must-have on Ashlee's checklist.

"All she wants is Diana to sing at the wedding," said the source.
[From Radar Online]
That's a cool touch for Ashlee to ask Diana to sing. That way both Ashlee and Evan's moms both do their part, and I agree with the low-stress plan. Weddings are stressful enough already. A second one should be simpler than the first. It will probably still be expensive. Ashlee seems to be rushing into another marriage, but I could be wrong. I don't know much about Evan except that he's Diana's son, and he has a small role in the Mockingjay films. Here are some photos of Evan and Ashlee at Universal Studios in Hollywood and leaving the Ivy. His style is so young. He's only 25 years old.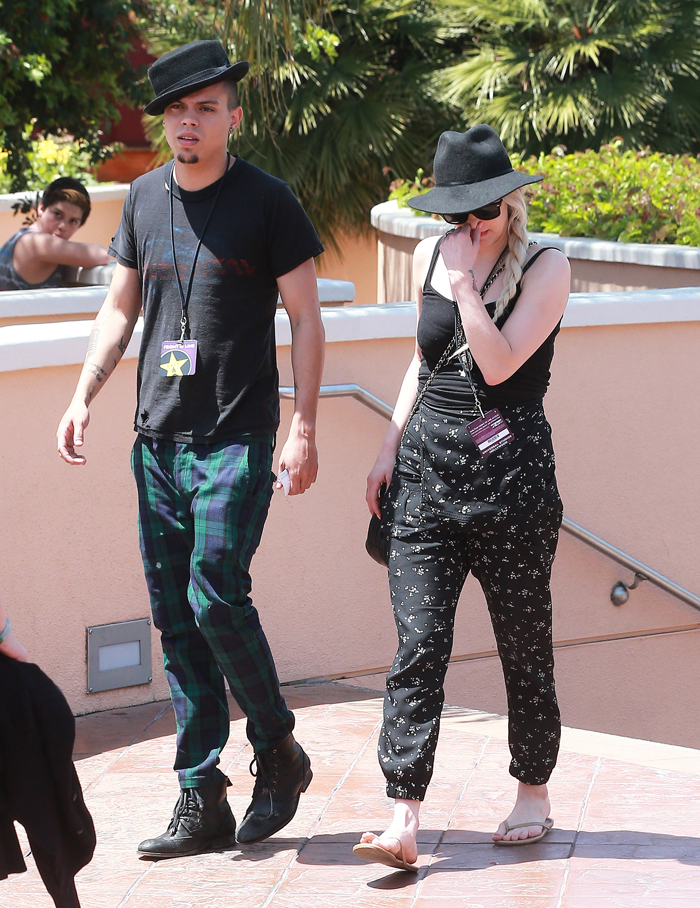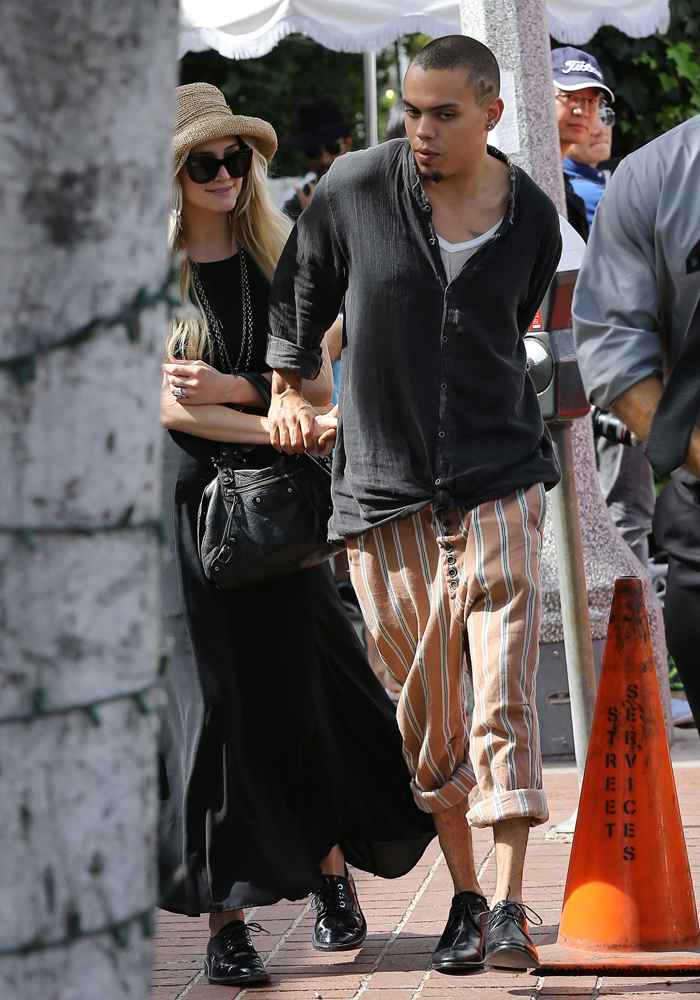 Photos courtesy of Fame/Flynet & WENN