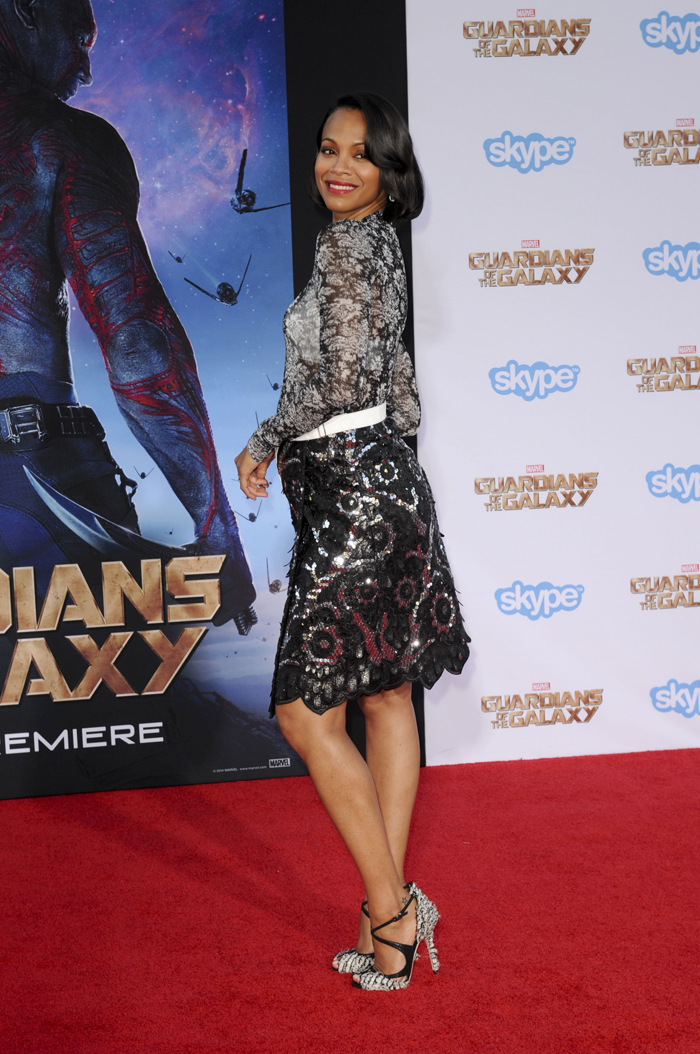 Zoe Saldana looked a little "bumpy" at Monday night's Guardians of the Galaxy premiere. I didn't mention it because no one cared about the grand pregnancy speculation a few weeks ago. And I figured Zoe didn't want to discuss it yet. Now she does want to talk about it, sort of. To promote the movie? One of Zoe's friends confirmed to Us Weekly that Zoe is three months pregnant, and she's thrilled: "Zoe has always wanted a big family, and Marco's on board too!" Marco's manbun is on board, as it should be. Congrats are in order, and Zoe will soon join the ranks of celeb mothers who think they're the first person to give birth.
This next part is more interesting to me. Zoe spoke with People on the red carpet. Topics of discussion included … Marco. He is so wonderful, and he tattooed Zoe's face on his bod:
Her awful past relationships: "I hate the sensation that you have when you get home and you think, 'I'm a coward. I didn't speak up. I didn't defend myself. I didn't say no.' I wanted to please others more than I wanted to please myself, and I [would] find myself embarrassed to look in the mirror. I promised myself, by my own will, that I'm not going to do it anymore."

True love with Marco: "We found each other, and it was that desire and not that necessity that put us together. I'm where I wanted to be when I would look at myself and say, 'I just have a feeling that it's going to get better, that I'm going to find who I truly am more and more, and I'm going to stick to that road.' I'm very happy that it happened before I met him, because I didn't want somebody to give me the answers that I should find for myself."

Perego tattooed Zoe's face on his arm: "It was the most romantic thing! I didn't stop him, but I did sort of try to talk him out of it. I've done crazier things than that, and I'm pretty sure he has, too."
[From People]
All that stuff about Zoe feeling disrespected by men is stuff she's talked about already. Marco is a different type of guy than her exes. She was with her ex-fiancé for a decade. Then came the mess with BCoop. When she hooked up with Marco, she knew he was The One. I don't judge their swift marriage, but I do judge a man who will tattoo their woman's face on his body. Isn't that a little creepy?
This is the cutest photo of Zoe & Marco with Valentina Pinault at Cannes.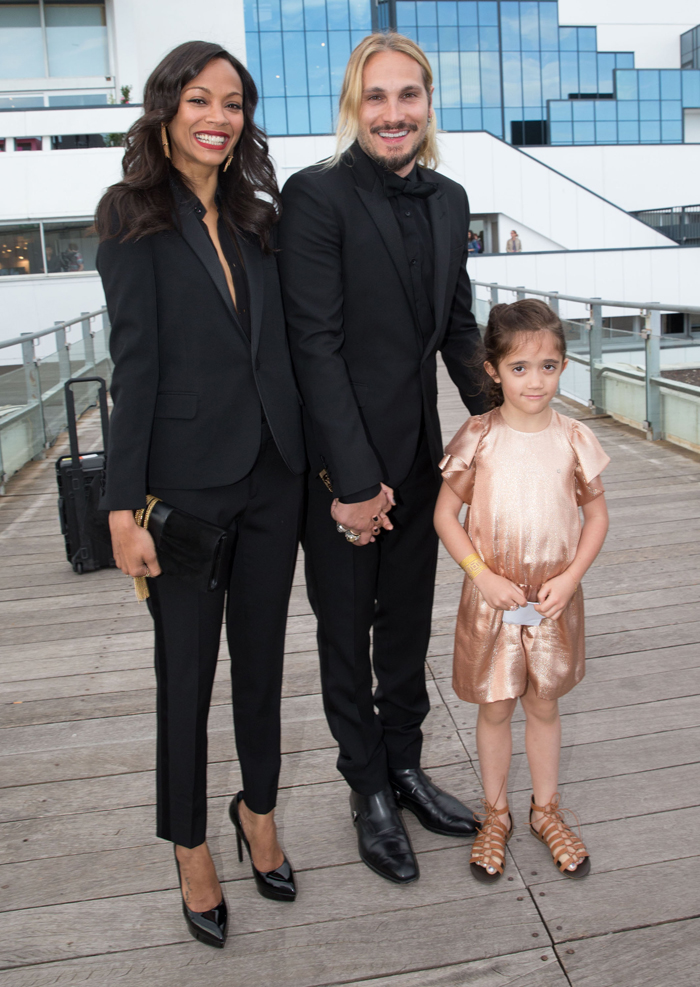 Just for kicks, here's Marco standing in front of his art in 2008. Is that Woody from Toy Story?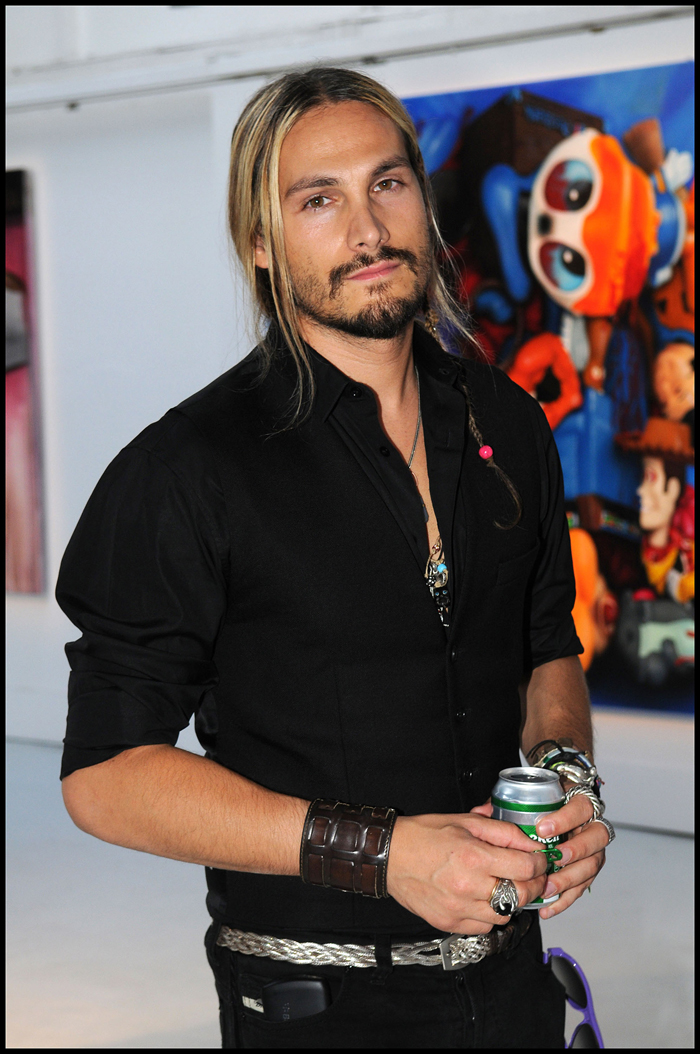 Photo courtesy of Fame/Flynet & WENN