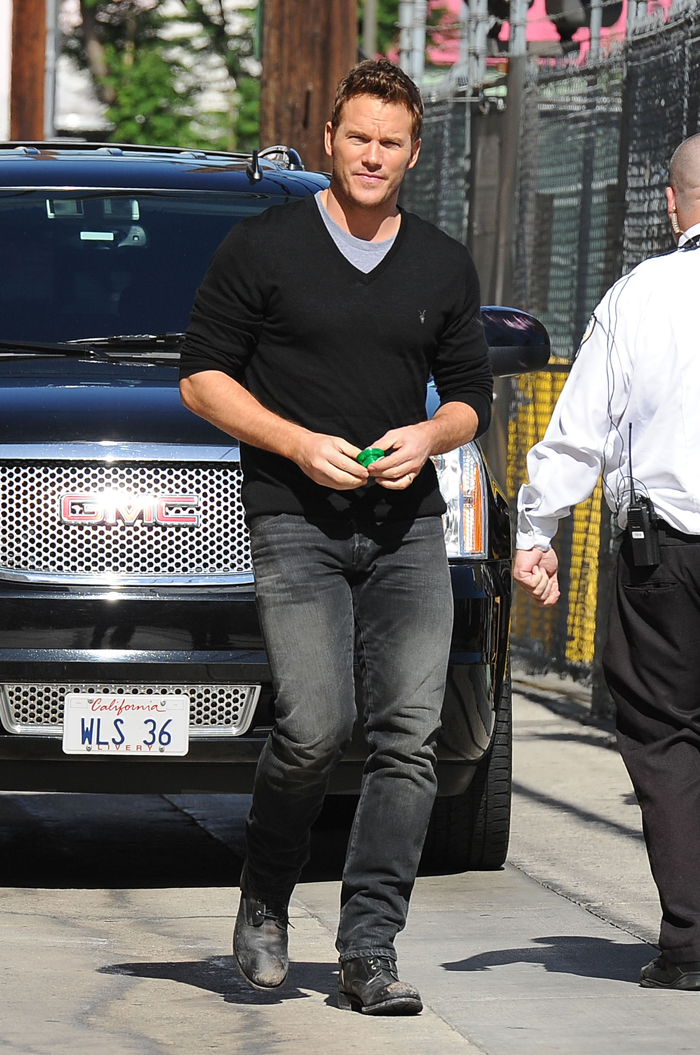 Here are some photos of Chris Pratt paying a visit to Jimmy Kimmel. I'm a little bit sad at how the tide has so quickly turned against him as Guardians of the Galaxy approaches. He just snuggled with a raccoon and was adorable, but many of you decided he'd lost the hotness at Monday night's premiere. His smirk was a little douchey. All I can conclude is that a little bit of Pratt goes a long way, and maybe this new interview will reawaken some goodwill towards the lovable goofball.
Remember how Chris showed off his French braiding skills? I was so very jealous of Anna Faris, but I guess some people doubted Chris' abilities. As if he'd dream up some hairstyling hoax just to have something to talk about other than bodybuilding and how to act alongside a CGI raccoon. Chris whipped out his magic fingers for Entertainment Tonight in the middle of an interview. He gave an ET intern a very respectable braid in under 4 minutes. Watch and be amazed:
Didn't he do a good job? He didn't use any hair oil or any other secret weapon. Just his own "gentle" fingers. I wonder how long that intern waited to wash her hair. She was probably tempted to keep that magical hairstyle for at least a few days.
Pratt also appeared on Jimmy Kimmel alongside his co-stars. He was ambushed over an Ambien-induced text that he once sent to Dave Bautista, who said: "Chris and I were both amateur wrestlers and I get this text one night…it's the sweetest text in the world. He's telling me how much he loves me. And then the farther you go down…he's calling me out in this text saying he thinks he could take me and he said nobody has to know!" How embarrassing. Ambien makes people do strange things. Here's a video of Pratt looking mortified.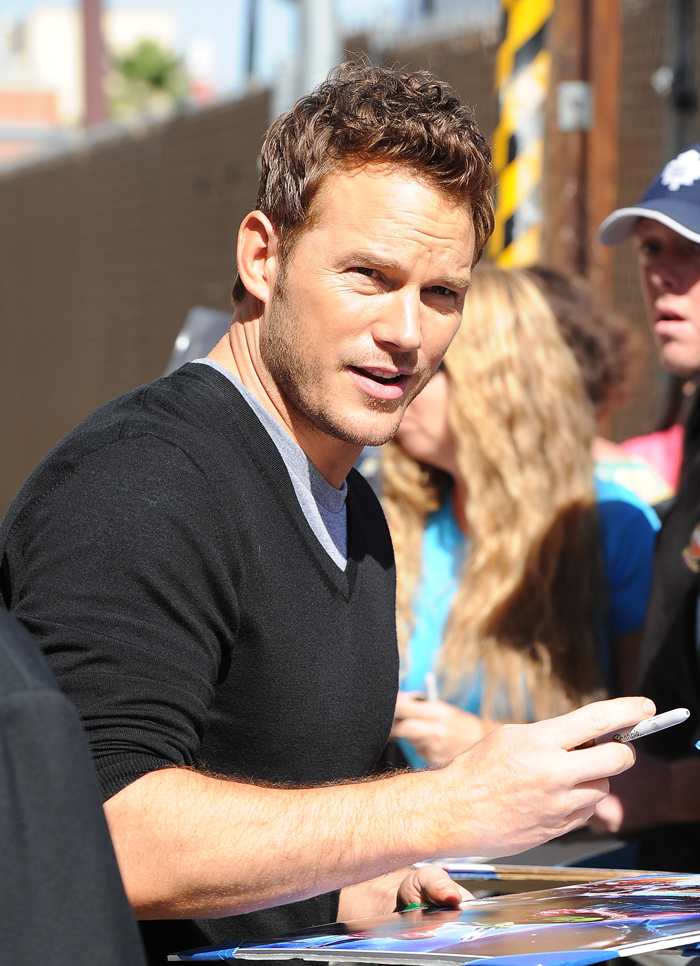 Photos courtesy of Chris Pratt on Instagram & WENN