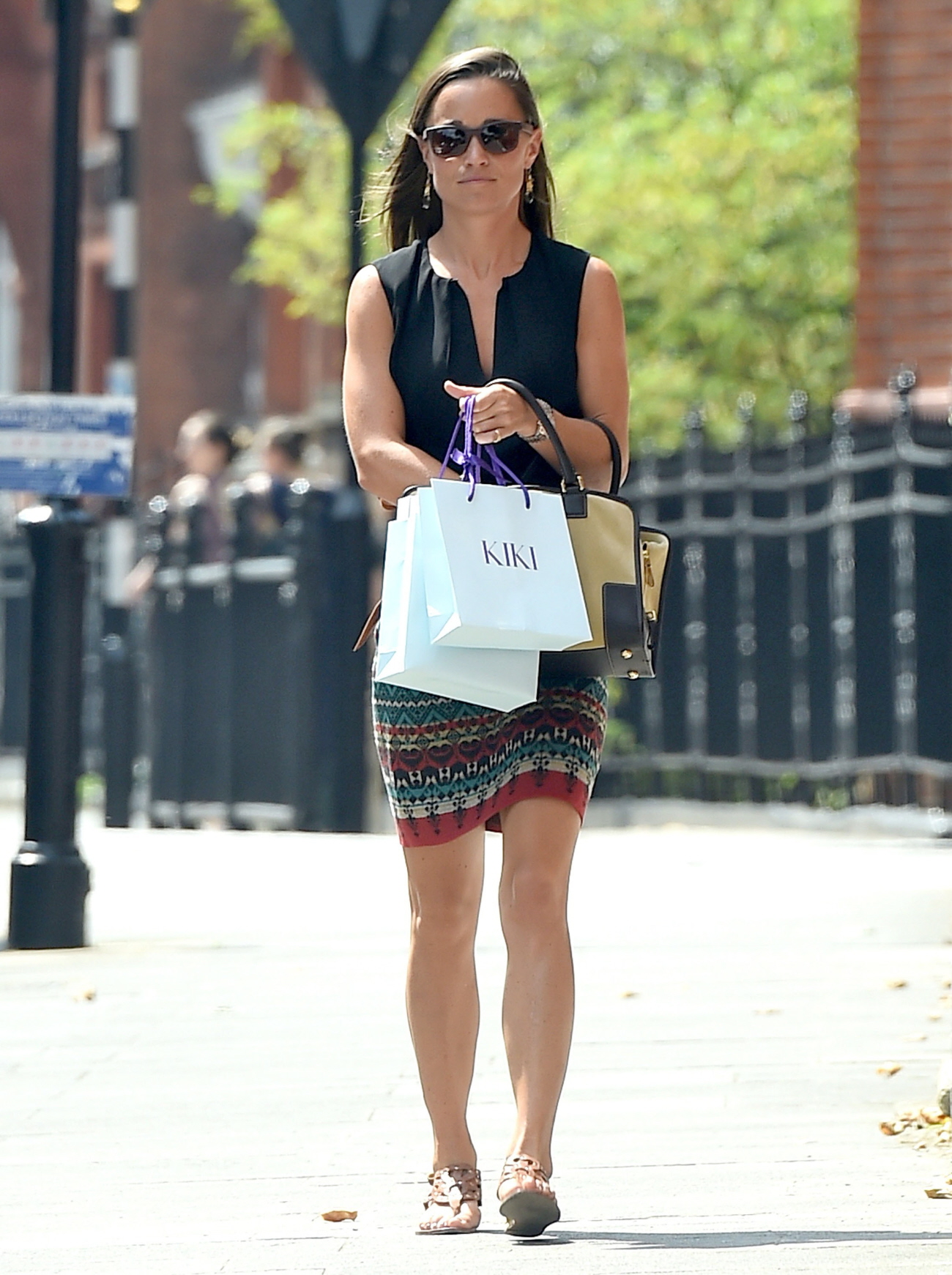 Here are some new photos of Pippa Middleton, out and about in London. I'm sort of surprised we haven't had any big announcements from Pippa, for her career or for her private life. I really thought the Today Show was going to hire her to be some kind of expensive and utterly useless "royal correspondent" or something. And I'm also surprised that Pippa hasn't gotten any new "writing" gigs. She's a professional socialite and writer now, you guys. That's how she's described in the American and UK press.
As for her personal life, I don't think all is well. Her boyfriend of a year-and-a-half is moving to Switzerland for work… and possibly to get away from Pippa. And Nico Jackson is not even the top-tier boyfriend candidate – a few years ago, many thought that Pippa could have ended up with a titled aristocrat. Not so much these days. But it's not all bad news! Pippa is getting some pregnancy rumors because she's looking to buy a house with "nanny quarters."
Pippa Middleton and partner Nico Jackson have set their hearts on their dream home – a £3million mansion with quarters for a nanny. They have been house-hunting since May but Kate's sister has fallen in love with a Victorian terrace in Parsons Green, West London.

It boasts six double bedrooms, a luxury cinema suite – and, tellingly, a nanny pad. A source said: "The separate living accommodation for childcare is particularly appealing for them which could signal they think starting a family isn't too far off. A little cousin for Prince George might not be out of the question after they set up home."

The 1900s property is being refurbished but is due to be finished next week. Our source said: "Both Pippa and Nico were taken with it and when they saw the plans couldn't wait to see the finished property. They just have a feeling it'll be their first home."

Banker Nico, 35, who last week quit Deutsche Bank for a hedge fund in Geneva, told friends in Maybe he wants children with his girlfriend of 20 months soon .

The source said: "They'll be looking at properties in Geneva too, but are clear they want London as their main foothold."

Pippa, 30, currently shares a £1million pad with brother James, which parents Carole and Michael bought outright.
This still isn't making much sense to me. For sure, I believe that Pippa is real estate shopping in London. I'll even believe that she's looking for a bigger place to accommodate her future needs and a baby at some point in the future. But I don't buy that Nico is the future. I don't buy that Nico is all about shacking up with Pippa part-time in London and then working in Switzerland full-time. I also don't understand how Pippa could afford that kind of place without "help" from her parents. And by her parents, I mean Dodgy Uncle Gary, who (I have always believed) funds the Middleton family's lifestyle. I really do need to see some receipts on all of this.
PS… Here is why so many of us on Permanent Wiglet Watch think that Duchess Kate wears weaves, hair pieces , etc: it's because Kate used to have hair that looked a lot like Pippa's hair. Kate used to get pap'd on the street like this and her hair always looked like this.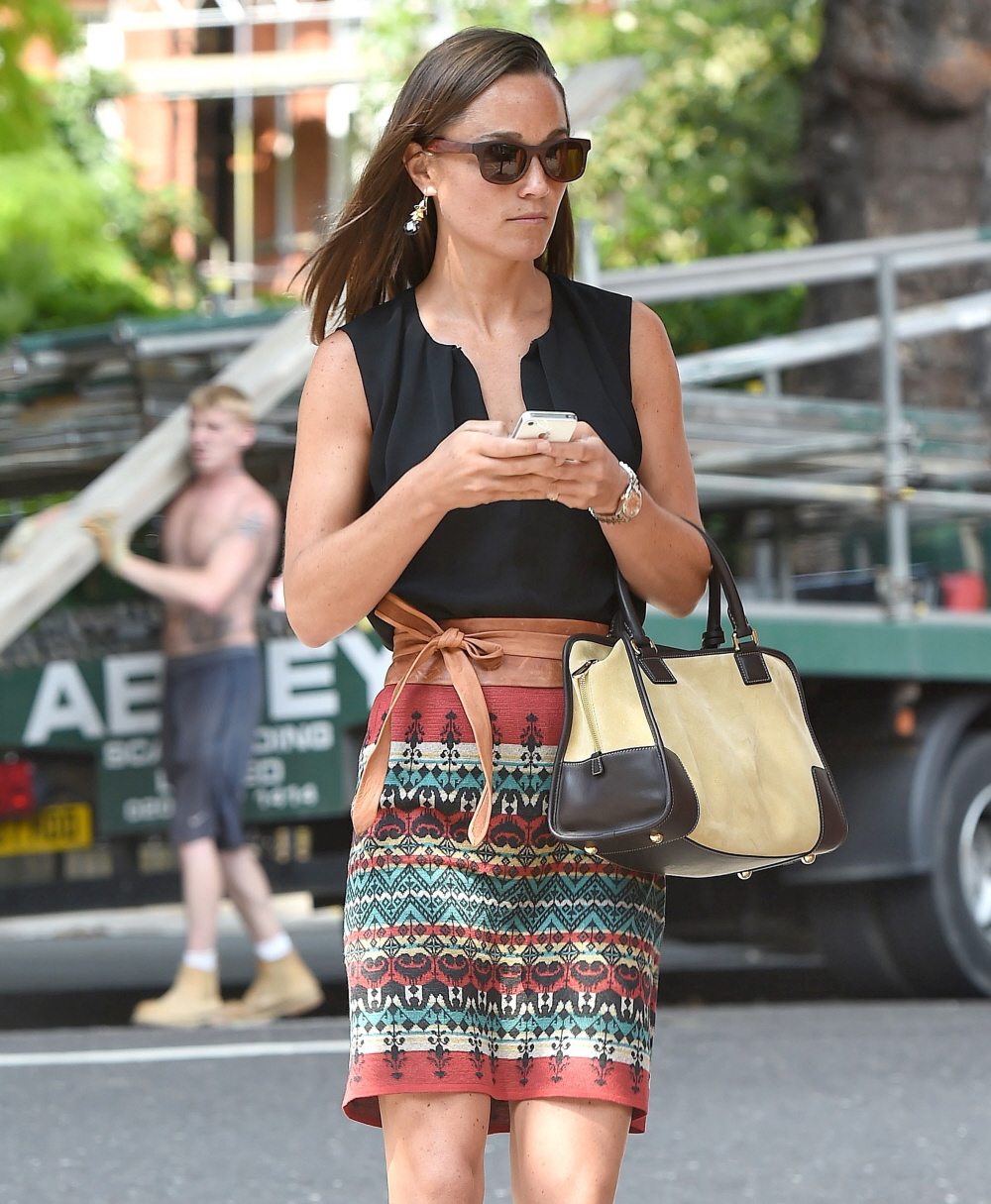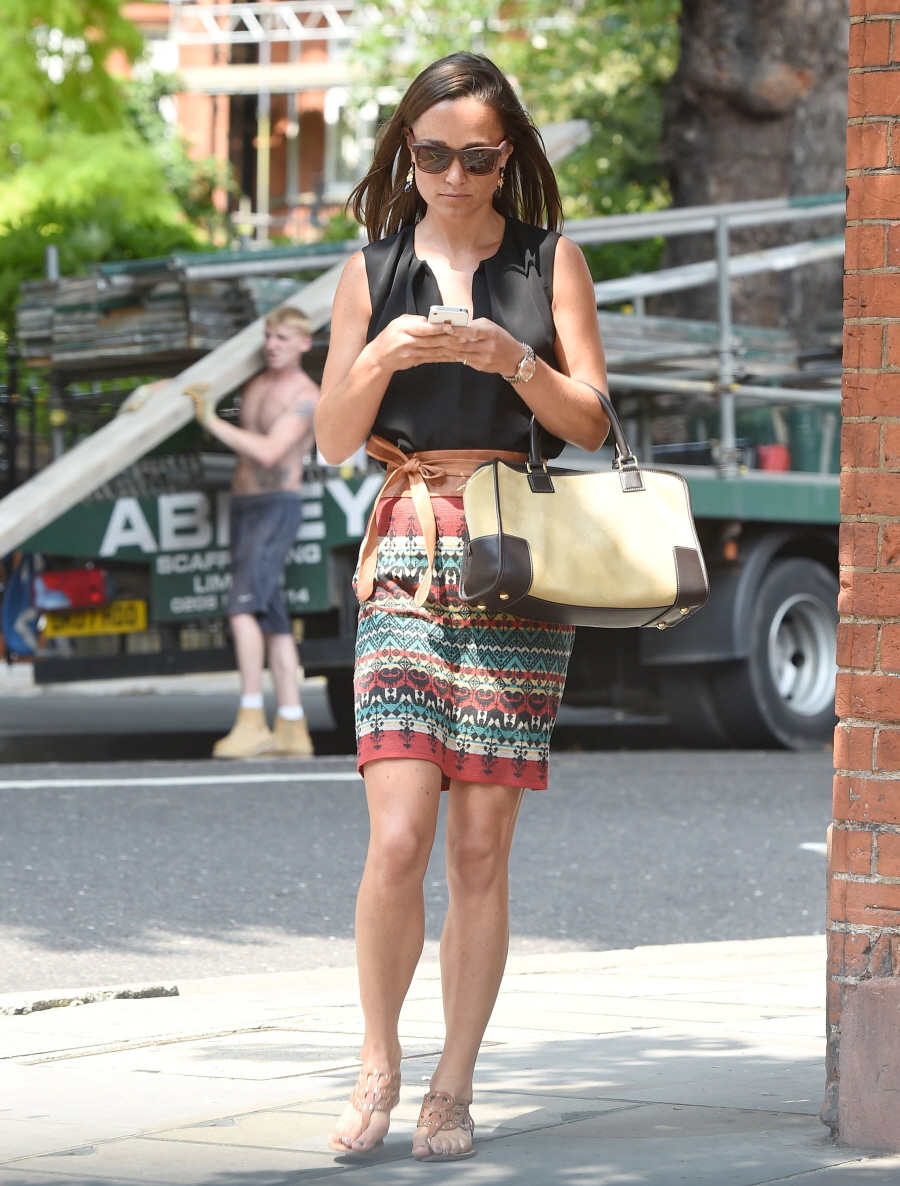 Photos courtesy of Fame/Flynet.