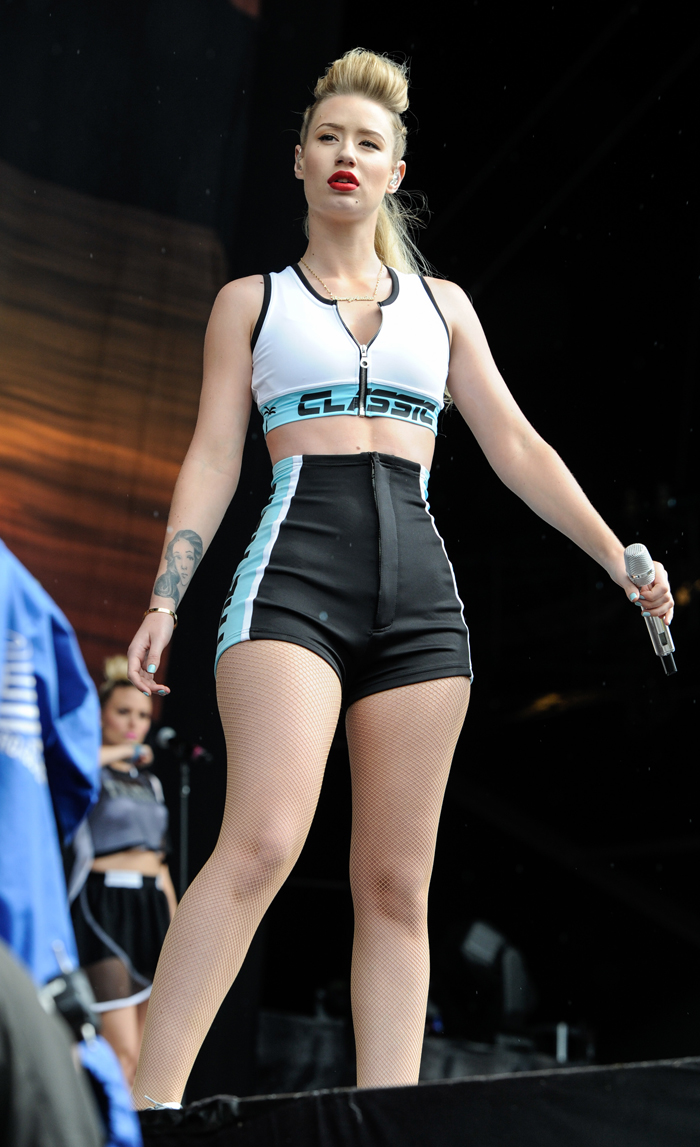 Iggy Azalea may be a relatively new name on the hip hop scene, but she and Nicki Minaj have been feuding for years. I talked about their history when Nicki threw shade at Iggy onstage at the BET awards. Nicki feuds with a lot of people, it's true. She really doesn't like Iggy at all. Maybe it's because Iggy's persona seems contrived. All pop stars have heavily crafted images, so Iggy isn't unique in that regard. Some people aren't too crazy about Iggy's differing rap and speaking voices. It's a touchy subject.
Iggy is everywhere right now. You can't avoid her. She recently equalled the Beatles chart record of holding the #1 and #2 Hot 100 spots at the same time. That's a big deal, but it doesn't mean that Iggy isn't a one-album wonder. Forbes muddied the waters by publishing an article called "Hip Hop Is Run By a White, Blonde, Australian Woman." They later changed the title to "Hip-Hop's Unlikely New Star." The Forbes story talked about how Iggy had marched in with one album and seemingly dethroned Nicki. Of course Nicki got really irritated and issued a "CHILL, FORBES."
Something else upset Nicki yesterday. She didn't come out and mention Iggy's name, but everyone assumes as much. Here are Nicki's angry tweets:
(1) Racism is alive & well

(2) Some people have to put in work. others get to cut corners. we see it but don't say it. welcome to the real world.

(3) Continue to strive for GREATNESS.
[From Nicki Minaj on Twitter]
Nicki isn't wrong about racism still being "alive & well." Is Iggy's sudden success a symptom of that? I don't know. Iggy does get a lot of attention because she's a white female rapper, which is still very rare. Some people consider Ke$ha a rapper at times, but rap is all that Iggy does. Iggy is a decent rapper, although her lyrical subject matter is lacking. She raps about nothing, basically (but so does Nicki). Much of the hip hop community has embraced Iggy (T.I. is her mentor). Questlove digs Iggy and thinks "Fancy" is the song of summer. He told Time, "You know, we as black people have to come to grips that hip-hop is a contagious culture. If you love something, you gotta set it free."
Here's something out of left field: Actor Saul Williams blamed Iggy for the closure of the Tupac Broadway musical. Saul says the closure had nothing to do with poor ticket sales: "I think it's something deeper. There is no disconnect between this and Iggy Azalea, an Australian girl rapping with a southern accent, being Number One on the charts." Huh.
Iggy's boyfriend, Nick Young, told Us Weekly that Iggy isn't too bothered by criticism. Nick said, "You know what, Iggy is doing big things and its scaring a lot of people! She's number one right now so what can you do when you are at the top right now? Of course they will all come at you!"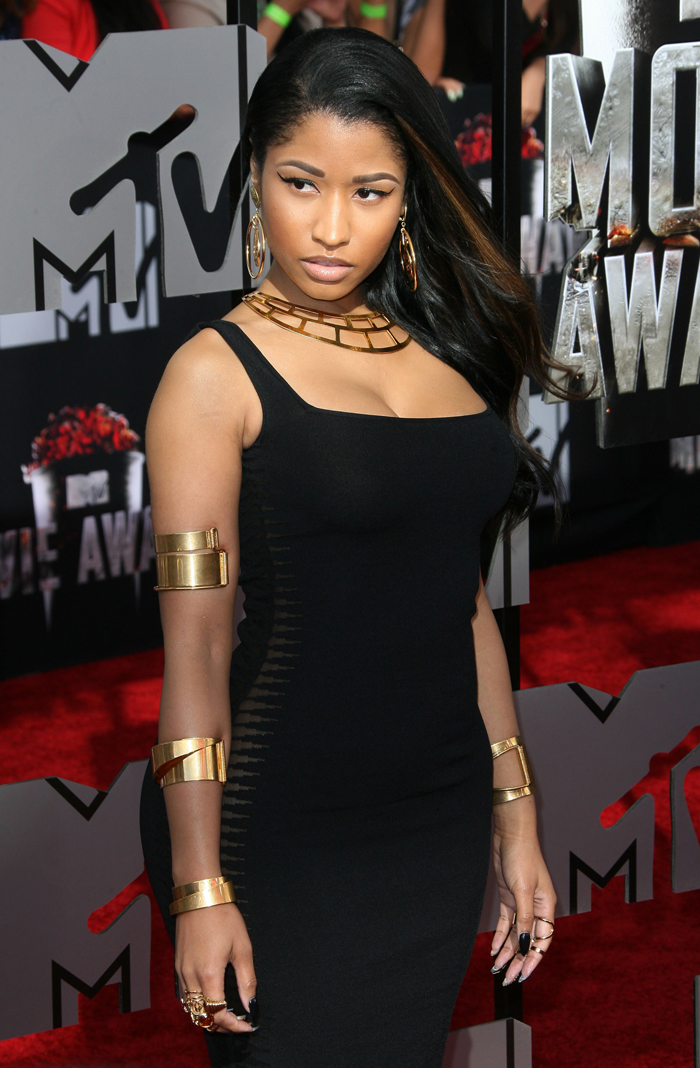 Photos courtesy of Fame/Flynet & WENN