Just a few days ago, Leonardo DiCaprio was partying in Miami. He was rocking out with his belly out, letting the ocean mist on his glorious ponytail and beer gut. Now Leo is on a yacht in St. Tropez. These photos are from Tuesday, where Leo managed to keep his shirt on (yay!) but he wanted to show his bros his cool karate moves. High kick! Twirl! Well, at least he's having fun, I guess. He's having a nice summer off. A summer full of bikini models and no girlfriend? That's what the NYDN says about Leo's weekend in Miami:
Leonardo DiCaprio is a few months shy of 40 and has been in a relationship for more than a year — but that didn't stop the actor from swooping into Miami for Swim Week, the high holy days of hot chicks in bikinis.

Confidenti@l hears that the "Wolf of Wall Street" star (near r.), recently seen frolicking in the sand and carrying a few extra pounds, and buddies including actors Lukas Haas and Kevin Connolly, flew in by private jet just to enjoy the, er, festivities. The group hit the clubs with a "harem" of models, DiCaprio's girlfriend Toni Garrn not included.

"It's Swim Week, so bikini models from all over are in town. It's just crawling with them," said our source. "Leo and his guys came down specially. None of them were filming or in production; there really aren't too many good reasons to be in Miami in July. They just came to follow the models."

On Friday night, DiCaprio — who has dated a G-string of lingerie models, most recently Erin Heatherton and Bar Refaeli — and his gang hit Adore nightclub, where, the spy says, they were surrounded by some 25 models. "The emphasis was on the women," said the insider. "They were chatting with them, having fun."

Apparently the actors and their new friends left in a "mass exodus" around 4:30 a.m. Saturday but were right back on the scene the following night, this time dropping in on the Wall nightclub, where, we're told, they ordered up a flood of booze.

"They took over huge portions of the club, having every bottle available — Champagne, vodka, whisky, tequila and beers," said the source. "It was like a pop-up bar in their area." Again, the crew closed down the club a little before 5 a.m.

A rep for DiCaprio declined to comment, but a source close to the actor said: "After they left the club, Leo and his friends got in a car and went home. He is actually headed to Saint-Tropez to meet Toni Garrn for the Leonardo DiCaprio Foundation fund-raiser."
Ah, so Toni knows what's up. She's probably always known what's up. That's probably part of the deal upfront – you get to be Leo's official and get a career boost out of that, but he's going to bang lots and lots of models on the side. So, Toni is with him in St. Tropez? He must have busted out his karate moves for her. I wonder if she was impressed.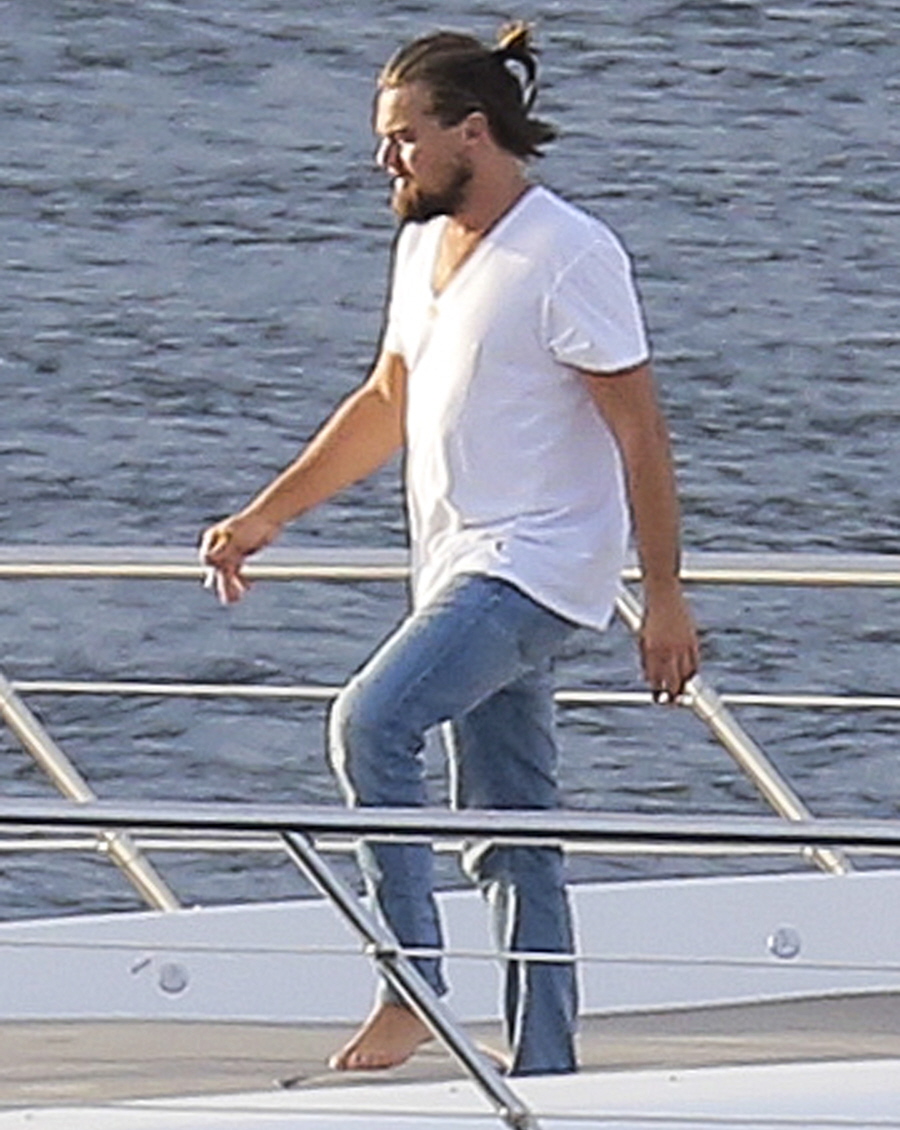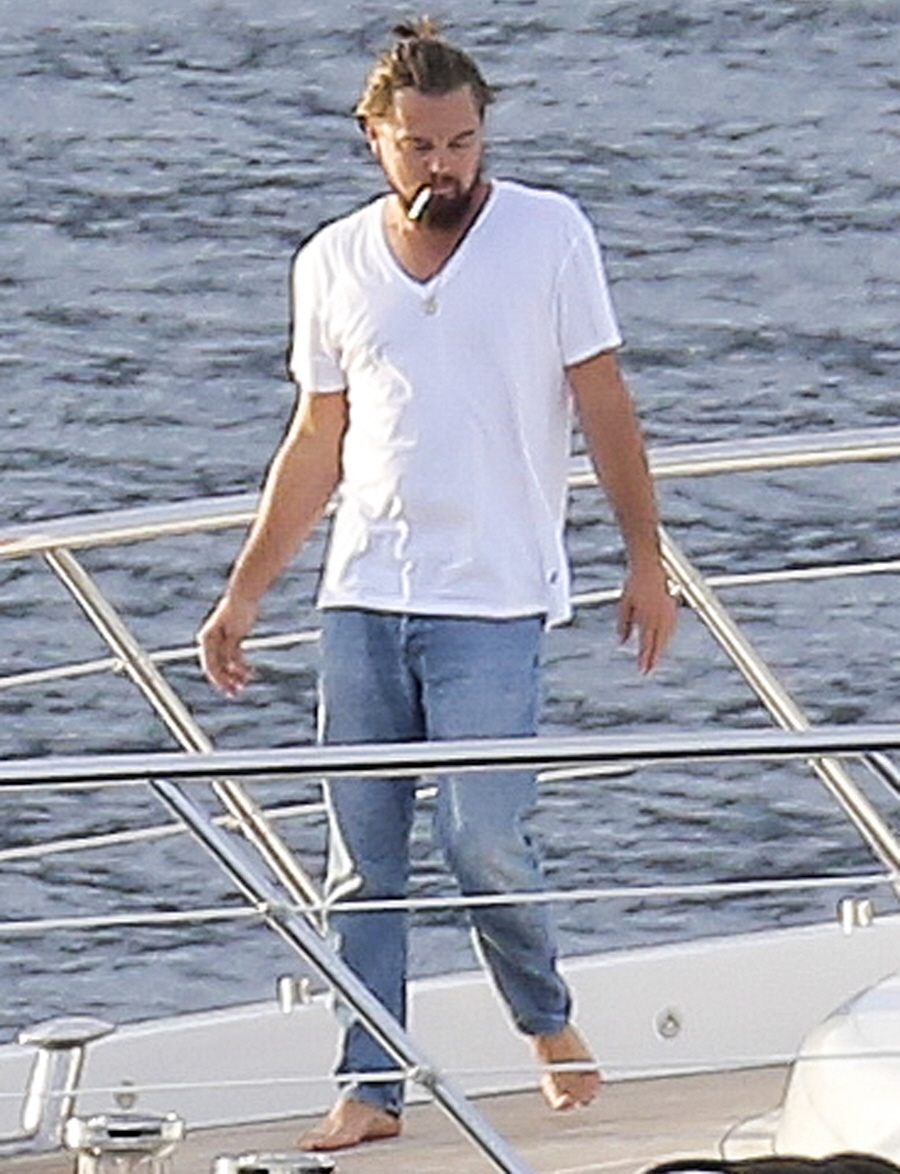 Photos courtesy of Fame/Flynet.