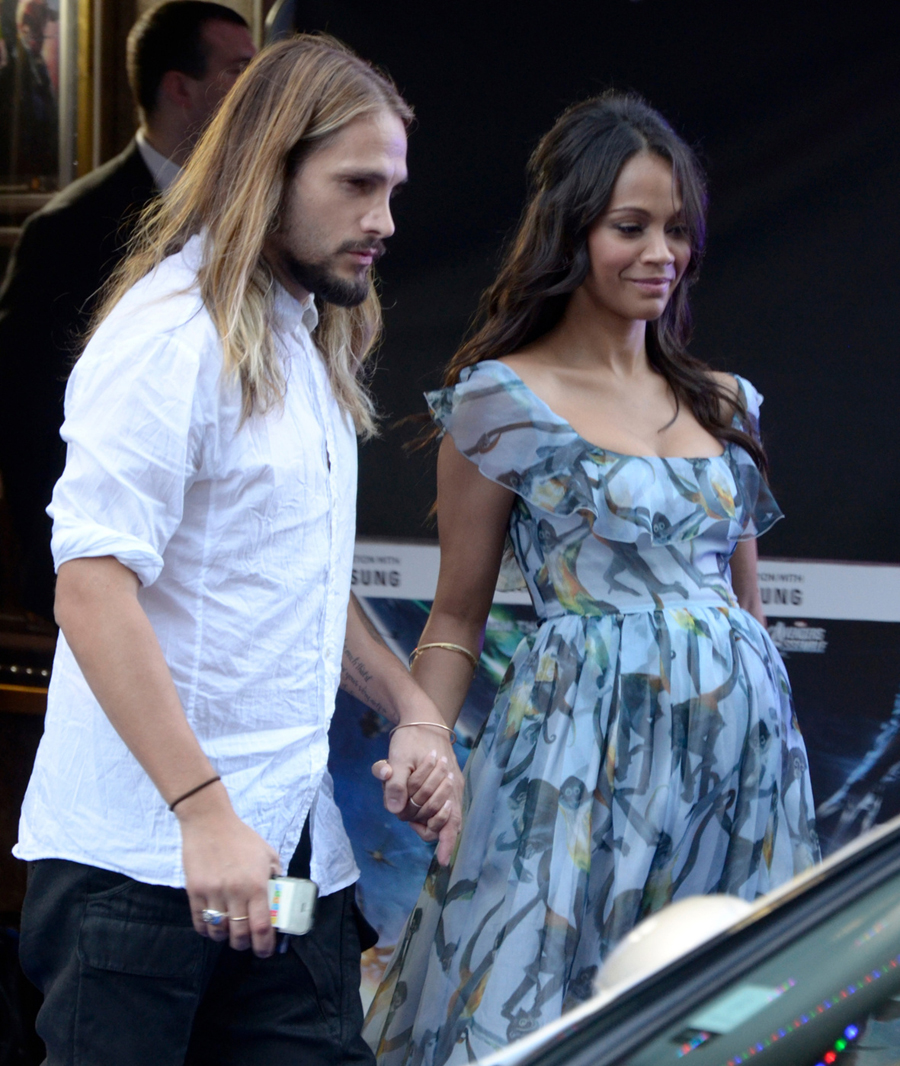 This month has seen tons of media speculation about Zoe Saldana's uterus. She was wearing overalls and loose clothing for weeks, which was a huge tip off. Zoe never said anything herself, but one of Zoe's friends gave an exclusive to Us Weekly last Monday. Then multiple sources revealed to E! that Zoe and husband Marco Perego were expecting twins.
Zoe has already revealed a visible bump on the Guardians of the Galaxy red carpets, but she's still furious that people are talking about her pregnancy. She whipped out her bitch on Twitter about it: "I would like to thank all the f—ing media for invading our privacy."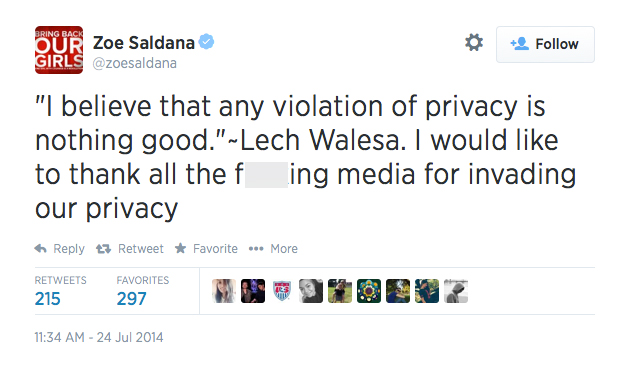 Did you hear that? Now the media has "disrespected" Zoe. The thing is, she's correct in a way. As much as I'd like to give Zoe a hard time for throwing attitude, she does have a right to complain about this. Celebrities implicitly agree to give up a certain amount of privacy when they seek out fame. Pregnancy is a delicate matter though. Especially in the early stages when things can go wrong. Any pregnant woman should have the right to announce her pregnancy when she decides to do so.
Zoe has balls for tweeting out against the media in the middle of a press tour. And with added profanity to boot. That part wasn't very classy. She does need to figure out which of her friends are leaking to the press. Plug those holes, girl.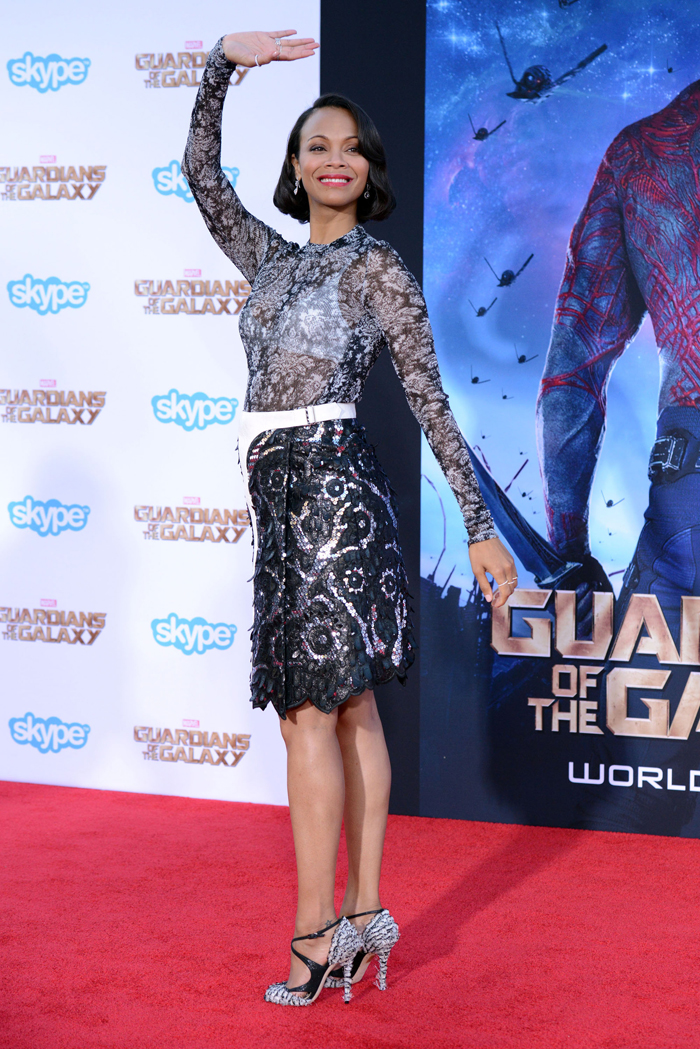 Photos courtesy of Fame/Flynet, Pacific Coast News & WENN