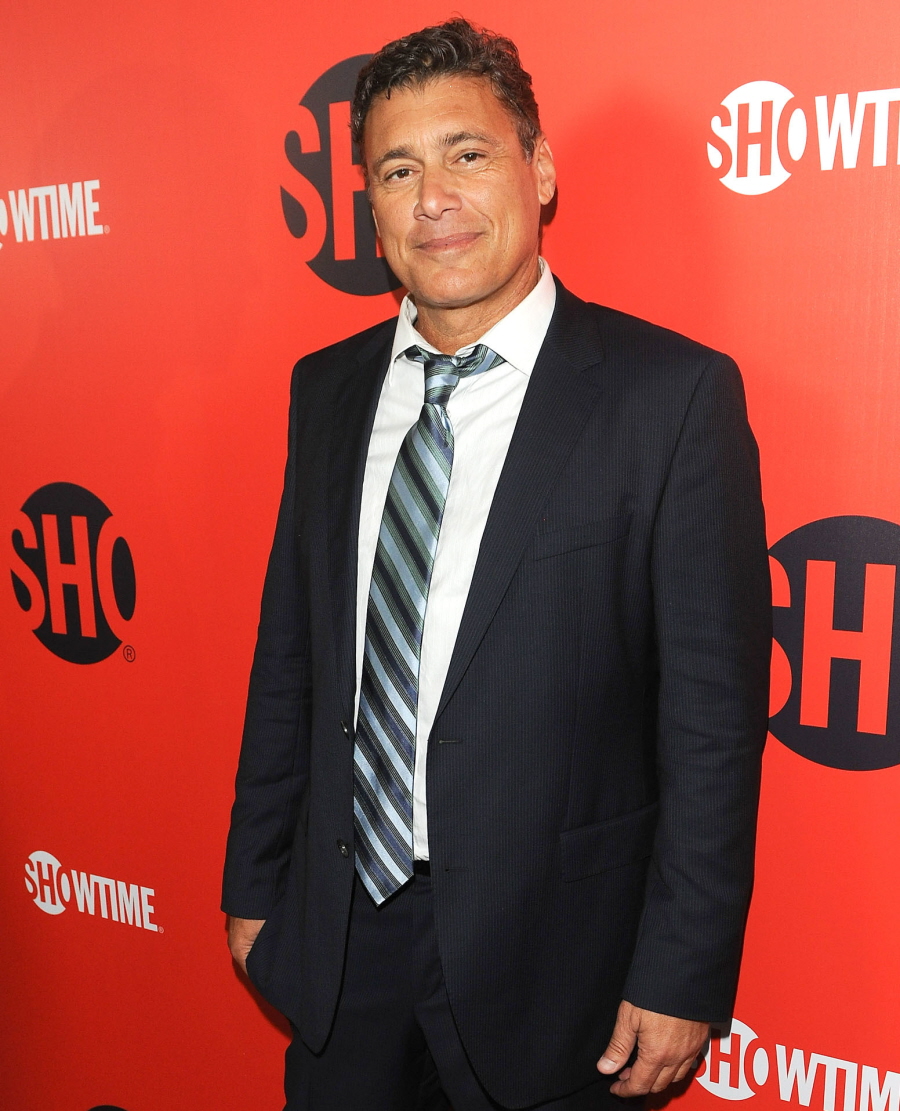 Actor Steven Bauer used to be a big deal. He had a big part in Scarface and at one point (in the '80s), he seemed poised to break out in a big way. I actually asked my mom if she knew what happened to him and she said "Something about drugs, I think." Mom-gossip! But, I have to admit, he really never disappeared. I'm looking through his IMDB page and he's worked consistently in many, many film and TV projects for decades now. Anyway, he's 57 years old. And his new girlfriend is 18 years old. Not only that, she's a some kind of Tea Party activist or something. Oh… this is just bizarre.
Age ain't nothing but a number! Ray Donovan star Steven Bauer, 57, is dating 18-year-old Lyda Loudon, a source confirms to Us Weekly.

The pair stepped out together at the Magic In The Moonlight premiere hosted by Sabra at the Linwood Dunn Theater in Hollywood on Monday, July 21. According to her Twitter, Loudon is an "art-time nightmare-inspirer, journalist, host of Sarcasm Overdose, ceo, full-time wildchild, [and an] unsalvageable degenerate film/music/cigar/espresso addict."

"Magic in the Moonlight premiere one of the best I've ever seen," the brunette teen tweeted from the event, "melted my nonexistent heart that's how good it was. release date is july 25th & it's good for the whole family go see it."

The self-described "wildchild" has also had her hand in charity since the age of 14. According to TeaPartyConference.org, Loudon founded "Tea Party Youth, the only youth-founded, youth-owned and youth-controlled movement exclusively dedicated to the Tea Party's future."

Bauer, who is best known for his role as Manny Ribera in Scarface, was previously married to Melanie Griffith. The two divorced in 1987; together they have a 28-year-old son named Alexander.
We don't have the photos of Lyda with Bauer at the premiere, but you can see one at Us Weekly. I did grab some photos of Lyda from Twitter, one of Lyda with a huge gun and one of Lyda with Louie Gohmert. Yes, THAT Louie Gohmert. So… nothing to see here? It's just a 57-year-old actor with a teenaged, gun-toting wingnut, right? Absolutely nothing to get worked up over.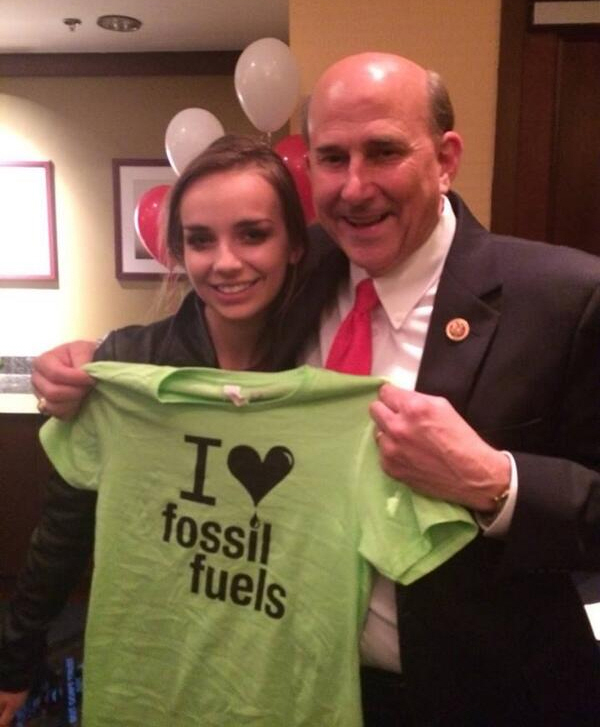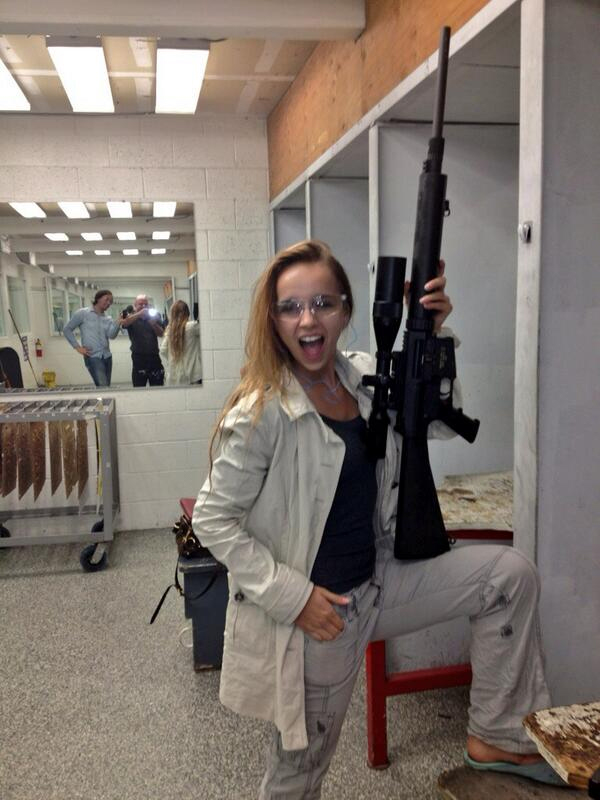 Photos courtesy of Twitter, WENN.