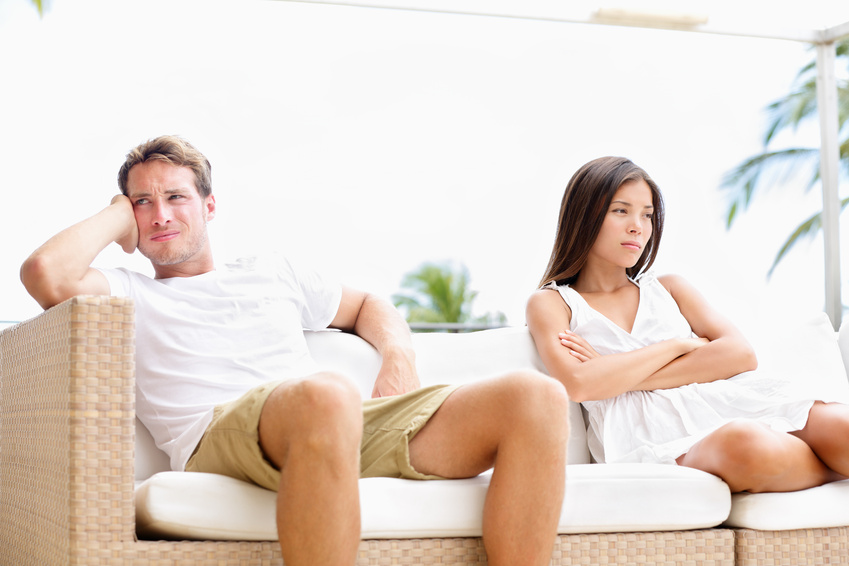 Last month it came out that Facebook had conducted a secret study in 2012 of 689,000 random users in which they manipulated news feeds to be either positive or negative. The study found that moods were transmittable in facebook and that users did become happier or sadder as a result of the filtered posts. This experiment, only disclosed after the fact, brought up all sort of ethical and digital privacy issues. The public was outraged and facebook COO Sheryl Sandberg offered a weak half-apology citing research purposes.
Now OKCupid president Christian Rudder has admitted to manipulating user match data in an effort to fine tune the service. That seems like a legit reason, but the methods he mentions are incredibly questionable. If I was an OKCupid user I would be pissed. I'm going to quote People here because the original post they're reporting on is a little TL;DR and technical, and you can read that here. Here's People's version:
OkCupid, the popular and free dating site, has been manipulating users' compatibility in order to study and monitor dating behavior, the site revealed.

In a blog post that ran on Monday, company president Christian Rudder admits: "We might be popular, but OkCupid doesn't really know what it's doing … Experiments are how you sort all this out."

Those experiments involved twiddling with the site's compatibility data to make users think they're a better match than they really are – and vice versa.

Case in point: In one experiment, the website told pairs who scored a 30 percent match that they were 90 percent compatible. OkCupid claims the ploy worked: "When we tell people they are a good match, they act as if they are. Even when they should be wrong for each other," Rudder's blog post says.

The site also flipped the experiment, fooling strong matches into thinking they weren't right for each other. The results? Only a tenth of pairs moved past a single message to each other.

In another experiment, the site hid the profile text of a group of users to see how people would rate them based on their looks and photos alone. "Essentially, the text is less than 10 percent of what people think of you," Rudder writes. "So, your picture is worth that fabled thousand words, but your actual words are worth … almost nothing."

OkCupid's mea culpa comes on the heels of controversy surrounding Facebook's recent manipulative mood study, but the dating site has so far offered no apologies for tweaking those compatibility ratings. In fact, it's digging in its heels.

"If you use the Internet, you're the subject of hundreds of experiments at any given time," says Rudder. "That's how websites work."
If you read the original post that People is excerpting, some of the data is interesting and probably relevant to OKCupid's matching service. They wanted to know if their matching algorithm works and how much match percentage, text and photos count when gauging compatibility.
Rudder's post was incredibly arrogant though. These aren't fruit flies he's studying, these are people who are looking for relationships. When you're offering people a service (and OK Cupid does have paid subscribers) you shouldn't mess with the service without informing them, that's dishonest. What's worse is that this is something that's highly personal and which many people feel vulnerable about. They're putting themselves out there to find love. This isn't a music matching service trying to get them to listen to an artist that's not in their selected genre, they're actually corresponding with and sometimes meeting the people they're matched with. At best this was a waste of people's time and at worst there are probably missed connections from people who trust OKCupid to help them find mates. Rudder just admitted that the experiments worked and that people who were actually compatible were less likely to correspond when they were lied to about their level of compatibility. That's not something to brag about.
This statement lacked an apology or real numbers on how many people were affected and how long this experiment lasted. (There was "Love is Blind" day but Rudder didn't indicate when and how the other experiments took place.) Just because other sites do it behind the scenes doesn't make it ok. Also, Rudder has a book coming out in September. Many people think he's revealing this now to promote his book. Hell he may have set up these experiments to have material for the book.
I asked a former OKCupid user to comment on this story, and she found it disturbing. She said that she doesn't rely on the percentage matches but that it was wrong for OKCupid to do this. "I think it's messed up they are playing with the data like that. To me what [people] write is important so that part of OKCupid hiding it is just wrong."
Note: Header and frontpage images are not of Rudder. They are stock photos. A photo of Rudder is here.
Header photo credit: © Maridav – Fotolia.com. Photo below credit: MFer Photography on Flickr