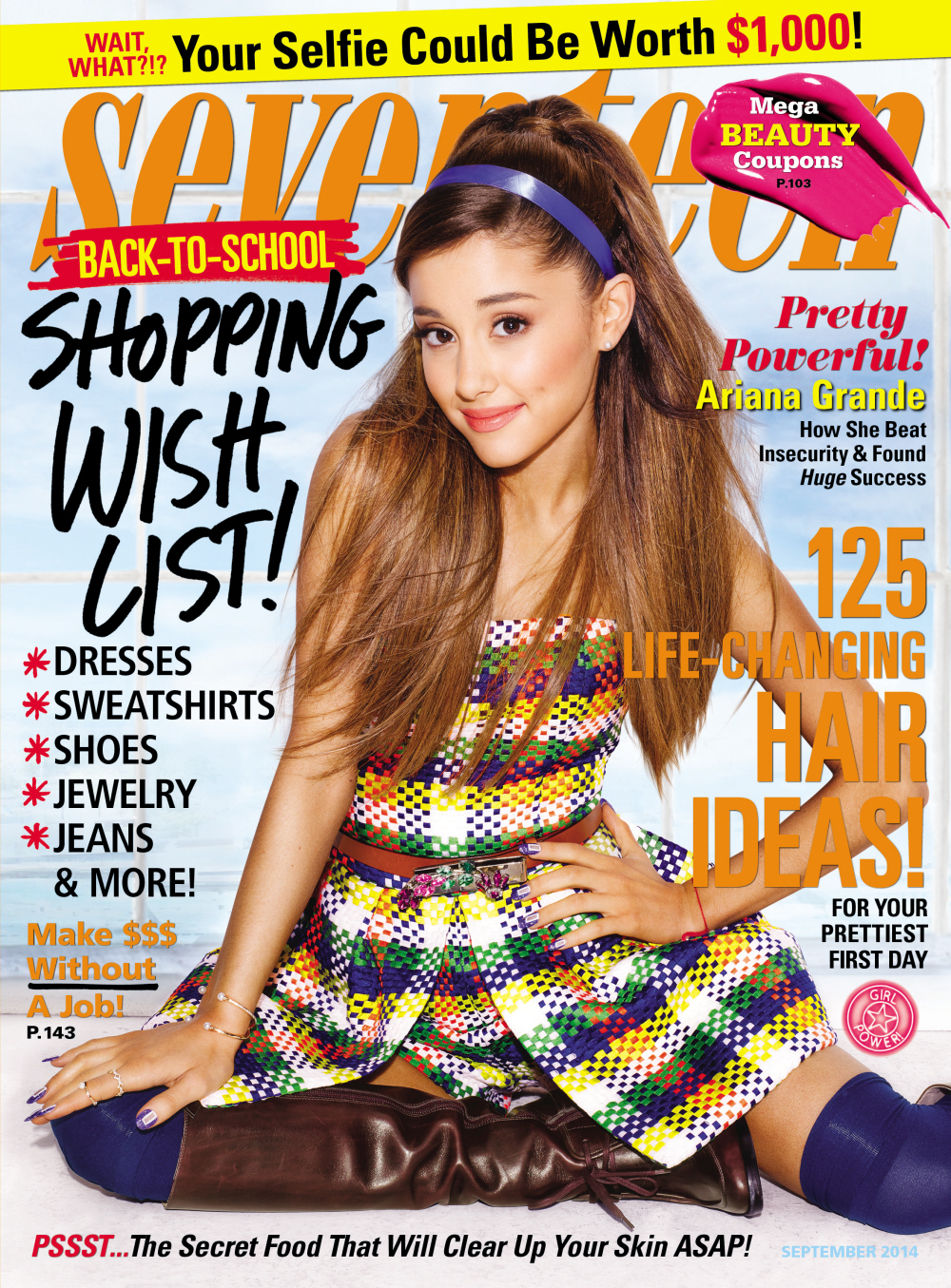 I'm not "up" on all of the cool music that the kids listen to, so I basically only know Ariana Grande as A) the girl who sounds like vintage Mariah on "The Way," B) the girl who did "The Problem" with I-G-G-Y, C) the girl with dimples, D) the girl who has a hardcore belief in ghosts and E) the girl who cried on the Grammys red carpet because someone tweeted bad stuff about her dress. So, I'm not really down with her as a super-fan, but I'm also not down with making fun of her for nothing. She's working. She's doing her thing. She's sort of annoying but let her figure it out. Anyway, Ariana covers the new issue of Seventeen and she talks all about her insecurities and… she sounds sort of pleasantly neurotic, like Chris Evans.
On putting herself out there and being totally exposed: "It's tough to spend some of the most important years of your life in front of so many strangers who want to pick you apart. Insecurity has been the hardest thing I've had to overcome. I think everyone my age struggles with that because everyone strives for approval and wants to feel loved."

Insecurities: "Everybody has certain things that make them feel insecure. Even when you overcome a huge battle in your life and you make a ton of progress as a person, there are still things that will upset you and break your heart. But I feel like I'm at a point in my life where love is the most important thing, and I won't let anything come before it."

The biggest lesson she's learned in the past few years: "Being okay with not having the answers to everything. I feel like for the first time in my life, I'm really okay. I used to freak out about everything all the time. I used to be like, 'Oh my God, somebody said this!' Everything used to be such a big deal! But now, I feel I can handle everything that comes my way with a calm energy."

The toughest thing she has ever had to deal with: "Falling out of touch with my dad. It's private, but it happened last year. It took me so long to be okay with it. The thing that got me there was embracing the fact that that I am made up of half my dad, and a lot of my traits come from him. So much of me comes from my father, and for so long, I didn't like that about myself. I had to accept that it's okay not to get along with somebody and still love them."
Now we see why she cried on the red carpet of the Grammys. I guess it's good that she's developing a thicker skin about criticism, although I think a bigger issue might be that Ariana is checking her Twitter on the red carpet of the Grammys. Enough already. As for the dealing-with-criticism thing… she's of that "special snowflake" generation. She's 21 – and it seems like a lot of the youths in their late teens and early 20s have grown up with helicopter parents. They were told all their lives that they were the most special and unique people in the world and when real life crashes in, whether it's mean internet comments or something actually important, they tend to not know how to handle it.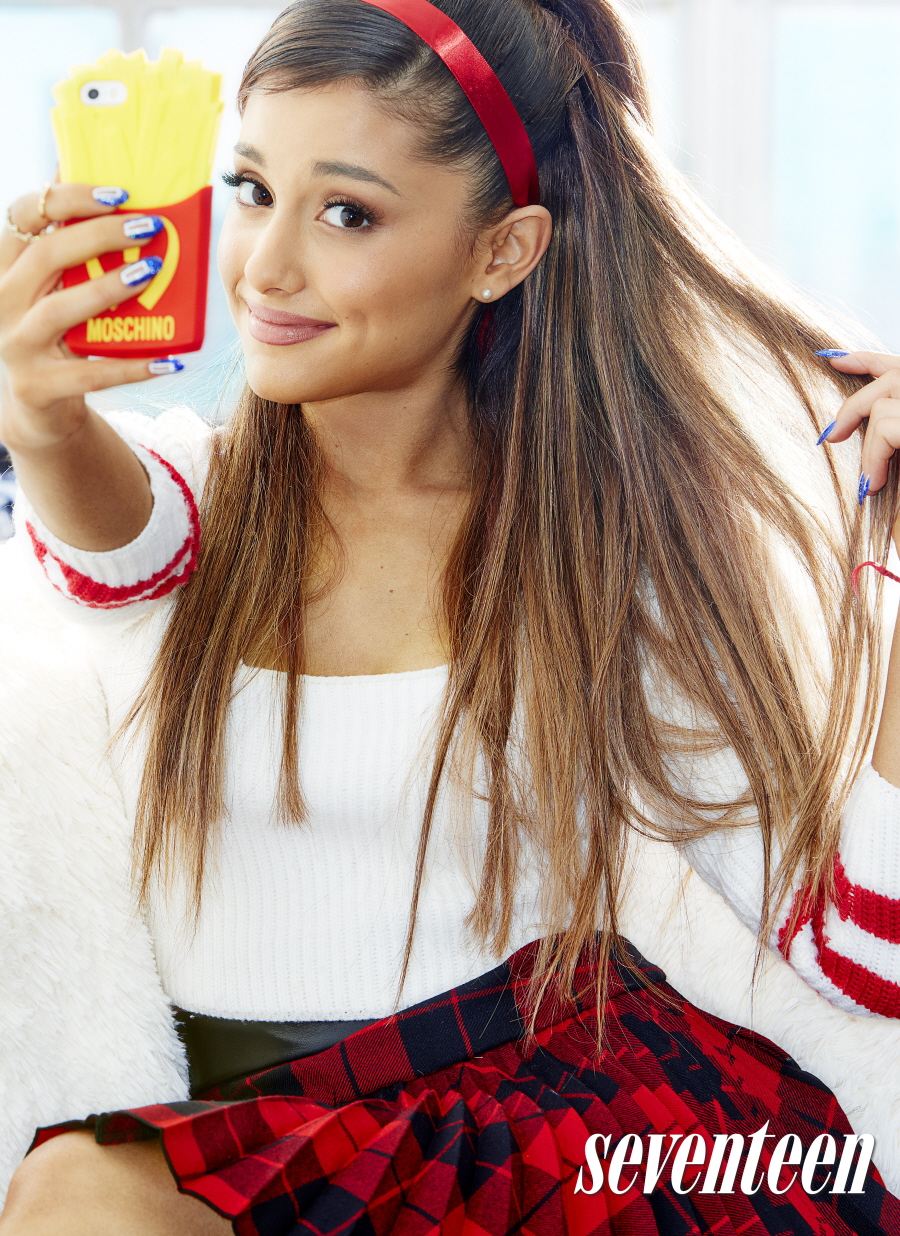 Photos courtesy of Kenneth Willardt/Seventeen.