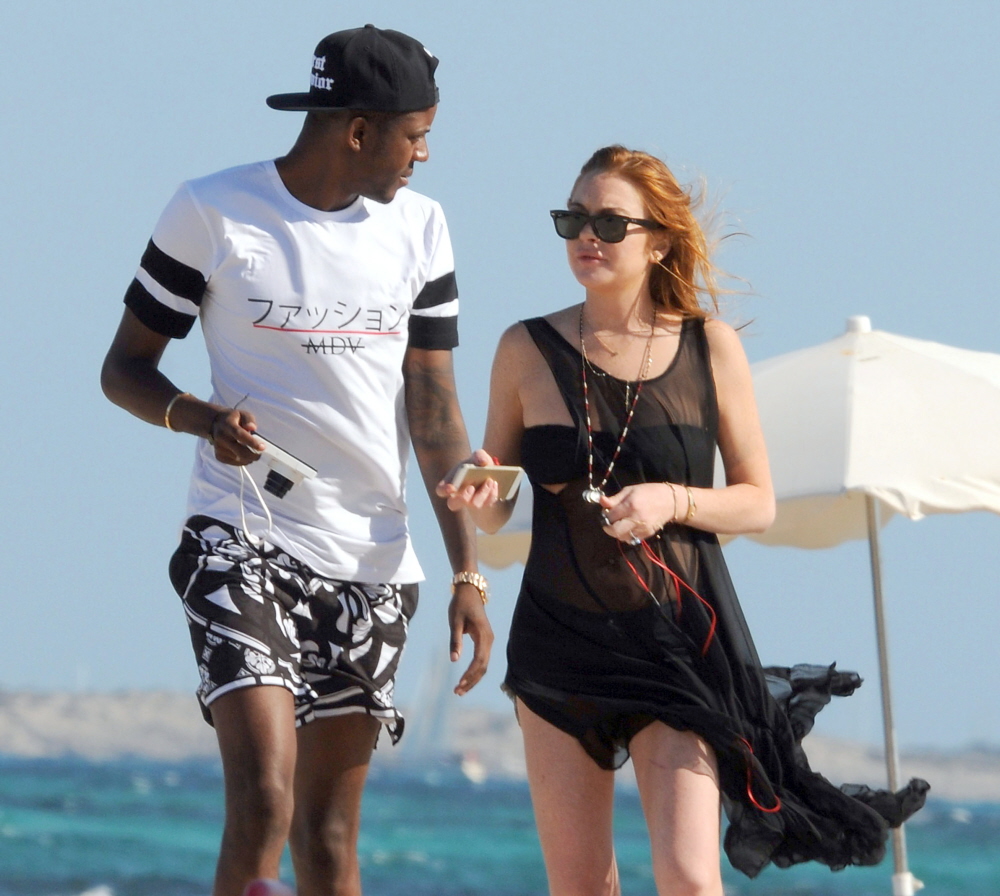 Here are some photos of Lindsay Lohan "taking a stroll" on the beach in Ibiza yesterday. I don't know who the dude is, but he seems to be a friend not a fan. I'm sure Lindsay will blame this guy for everything when customs finds a kilo in her luggage. "The black guy did it" – The Lohan Method.
Anyway, as I said yesterday, Lindsay's money management sucks. No matter what money she brings in – through crack shenanigans and Oprah's largesse – all of the money is blown within a matter of days/weeks/months, depending on the amount. I claimed that Lindsay's appearance at an Austrian mall over the weekend was likely a paying gig, and she apparently desperately needed the money because she's already blown through the $1.5 million Oprah gave her. So how much did LL get for the Austria trip? Radar has a figure…
With years since her last acting gig, Lindsay Lohan has turned to new and unusual methods of bringing in cash. During a recent visit to Austria to attend a gala, RadarOnline.com has learned, she demanded more than $40,000 to sit for an exclusive TV interview. And more shocking than that, she got it!

Lohan jetted from London to Linz, Austria, Friday, July 25, to attend the PlusCity White Party. According to the daily newspaper "Õsterreich," Lohan "demanded 30,000 Euros ($40,314.03) for an exclusive interview."

According to the paper, TV channel PRO 7 coughed up the cash, while other news outlets had to make due with a short press conference — for which Lohan was more than half an hour late. "After a short autograph hour, she went back to the hotel to freshen up," the paper reports.

As for her big appearance at the party, she rolled in after 11 pm, and was spotted lounging on a $100,000 sofa covered in Swarovski crystals. Nice work if you can get it! Sunday afternoon, she flew back to London.

Despite her demands, the trip to Austria actually represented some progress for hot mess Lohan, who cancelled last-minute for planned appearances at the 2010 Vienna Opera Ball and May 2014 Life Ball in Vienna as well.
I totally forgot about her crack shenanigans at the Opera Ball and the Life Ball! The Life Ball situation was so recent too – I think the mistake the organizers made that time was that they gave her the money upfront. You never give Lindsay the money upfront. She will crackie her way out of a deal every time. As for Lindsay "demanding" 30,000 Euros… that actually seems like a relative bargain. It's certainly not Oprah-money, you know? Plus, I'm sure she was being paid by that mall to actually fly to Linz and make those appearances. I want to know how much the mall paid. I'm thinking… 100,000 Euros? Plus they probably comped her hotel, flights, etc. Nice work for a crackhead.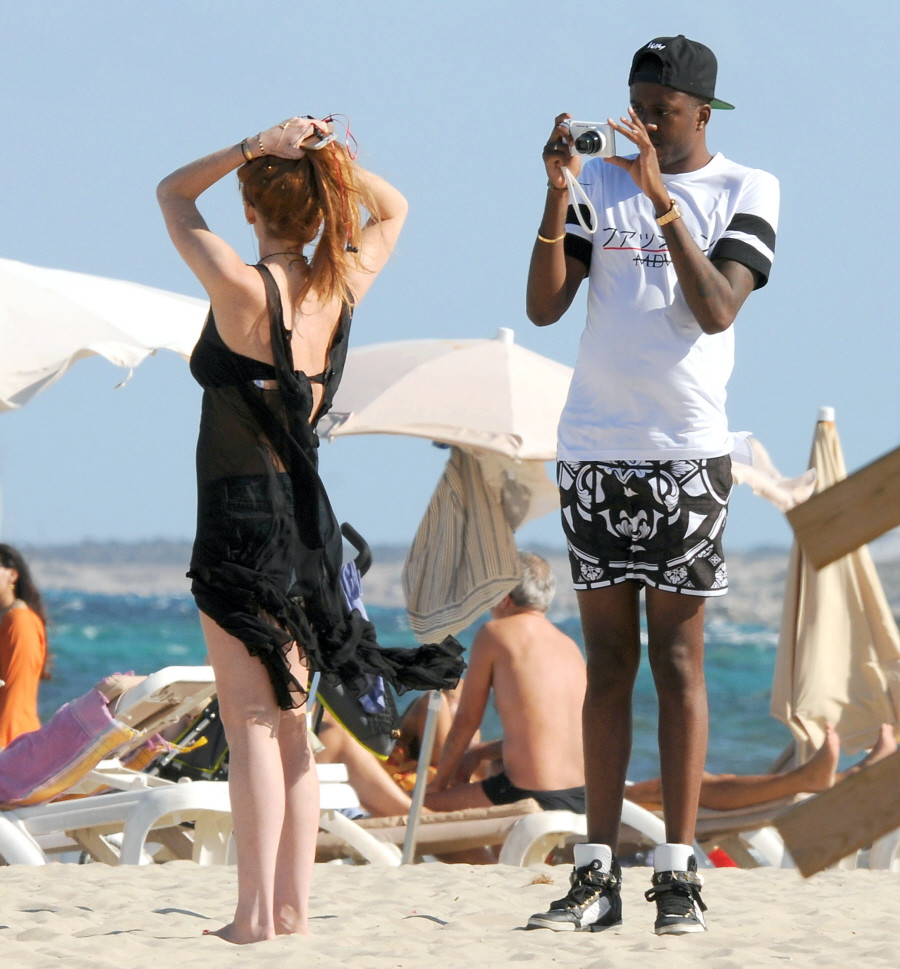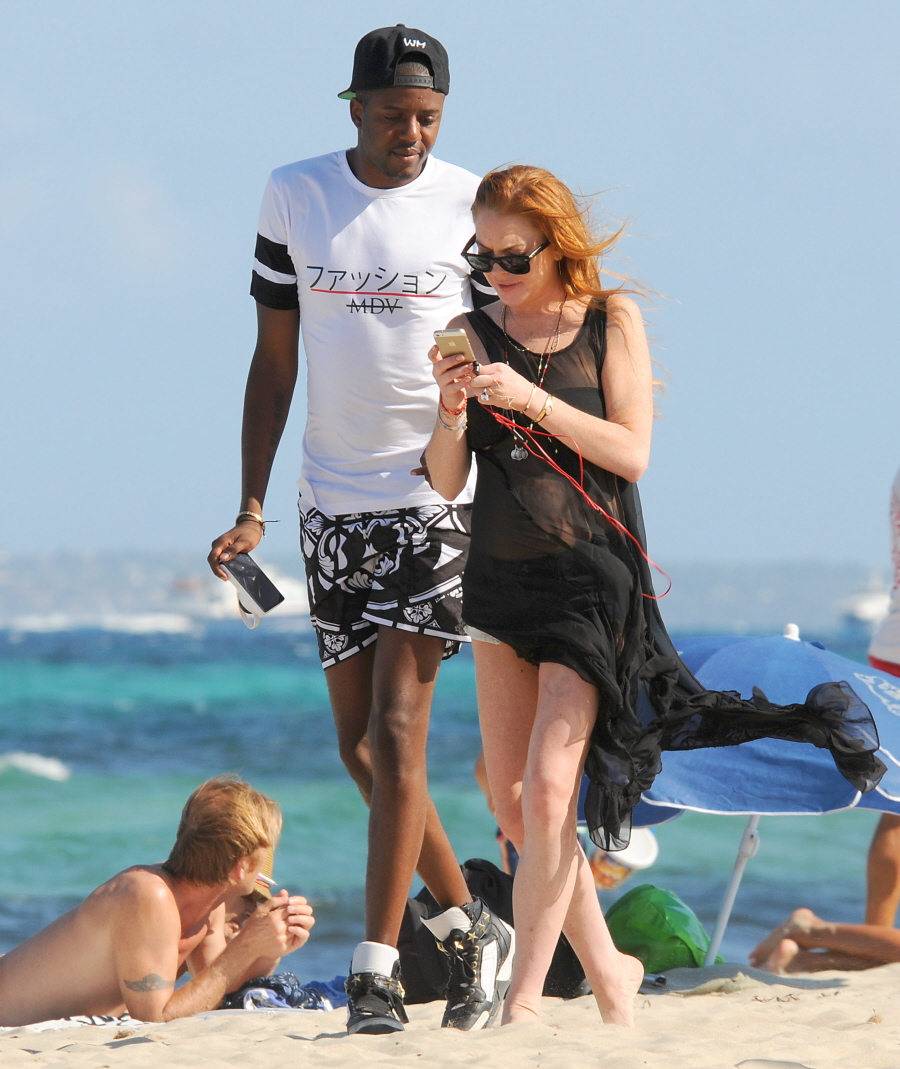 Photos courtesy of Fame/Flynet.