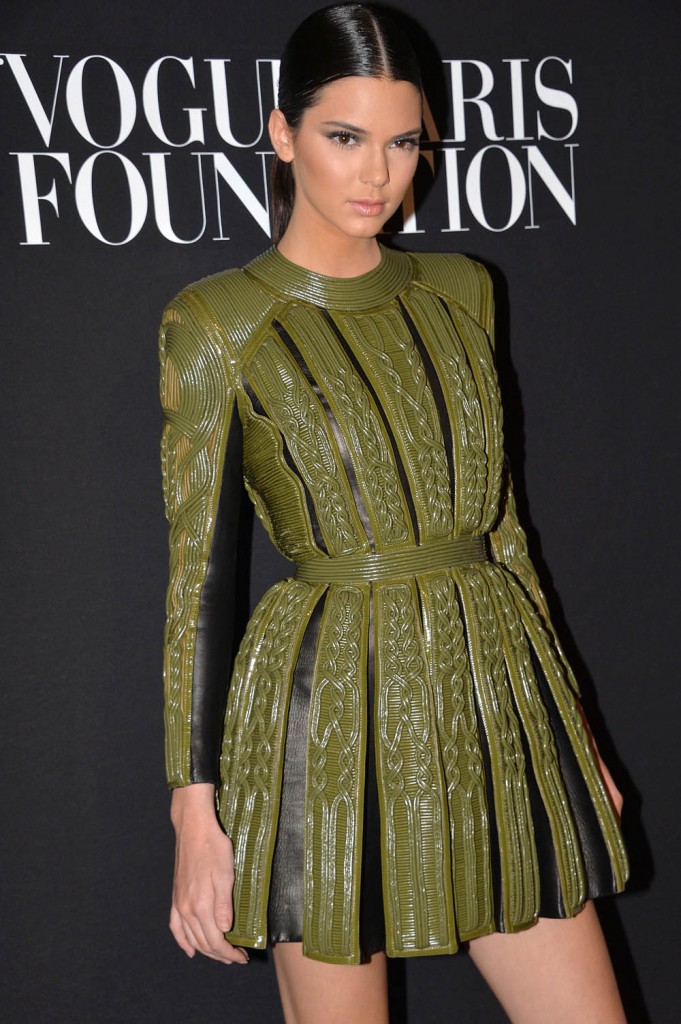 A couple of weeks ago, Kylie Jenner, 16, posted some photos of herself lip syncing in the car, presumably while driving. I didn't run that story because it was unclear to me whether Kylie was driving, although our friends at Evil Beet thought that she was. Kylie has since removed those photos from her Instagram.
Well now Kylie's older sister Kendall, 18, has one-upped her. Kendall posted a video to Instagram (below) in which she's driving, lip syncing and taking her hands off the wheel. What's worse is that she's jamming out to Avril Lavigne's Sk*ter Boi, a horrible repetitive pop song from 12 years ago. But seriously, this is dumb. It's not the first time she's done this either, TMZ points out, that she posted another video earlier this year in which she's driving and singing.
In TMZ's video analysis, some of their employees don't think this is a big deal. I agree with the woman who points out that Kendall isn't watching the road and that she's flailing her arms around when she should have them on the wheel. If the car in front of her braked suddenly, I doubt she'd be able to stop in time.
When I was 18 I got in two minor accidents because I drove somewhat recklessly and didn't have enough experience to gauge distance. It takes time to learn to drive. I've lost two friends to car accidents. I don't drive like an old lady (ok, I probably do but I don't sit in the left lane going too slow) but I always tell my kid and my loved ones that driving is the most dangerous thing you do all day. Pull over if you want to record an Instagram video!
Here's Kendall's video. Take my advice and watch it with the sound off.

Update: Of course Kendall said something dumb recently. Like Rumer Willis, she thinks she made it in the industry due to hard work and not because of her name. She told Love Magazine that being a Kardashian actually worked against her in the modeling industry.
I was like, 'You know what? I want to be high fashion. I want to be taken seriously … People think that this [success] just came to me. But it didn't. What I have has almost worked against me. I had to work even harder to get where I wanted because people didn't take me seriously as a model. Because of the TV show. I went on castings and some people weren't feeling me because of my name. But it was great when people didn't recognize me. I was like, 'Thank you. Please don't recognize me.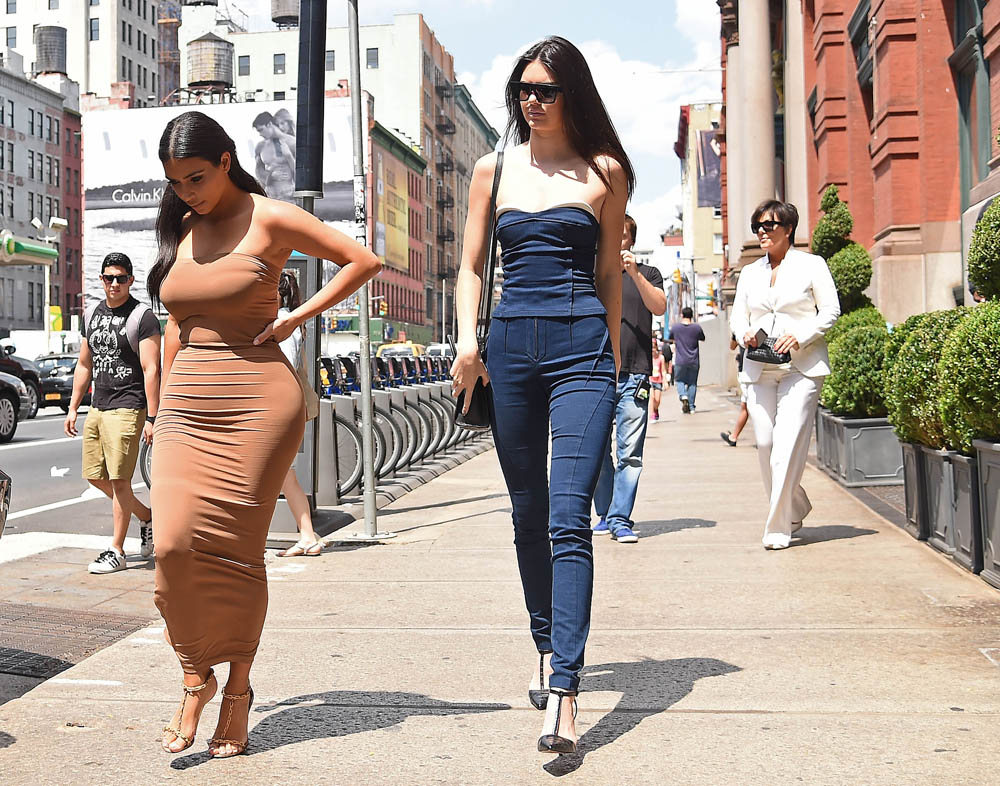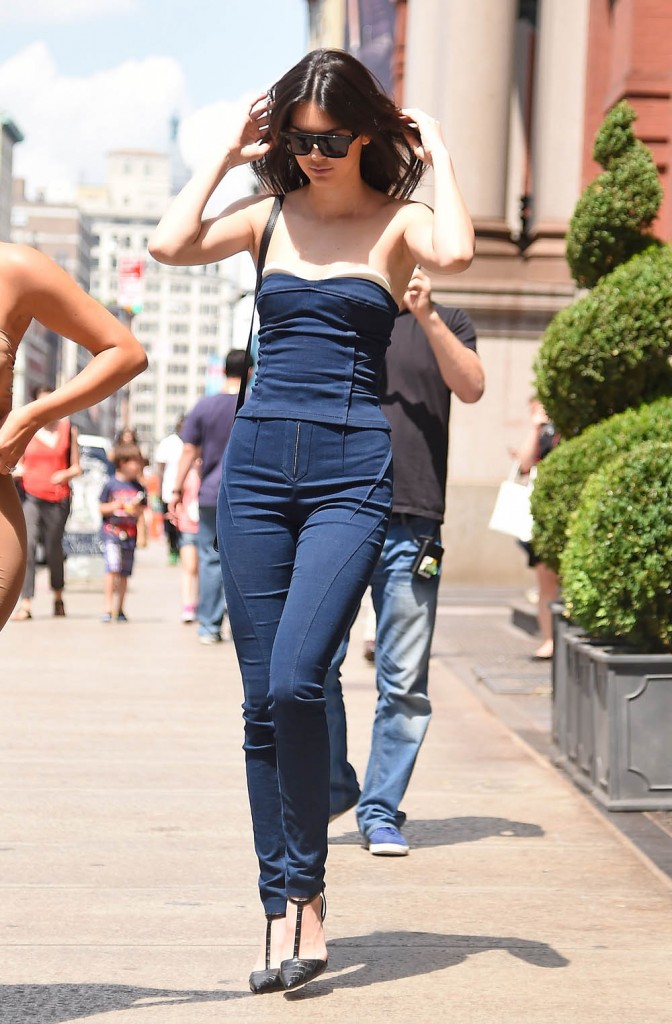 Kendall Jenner is shown on 7-10 at Fashion Week and out with Kim on 6-24. Credit: WENN.com and FameFlynet