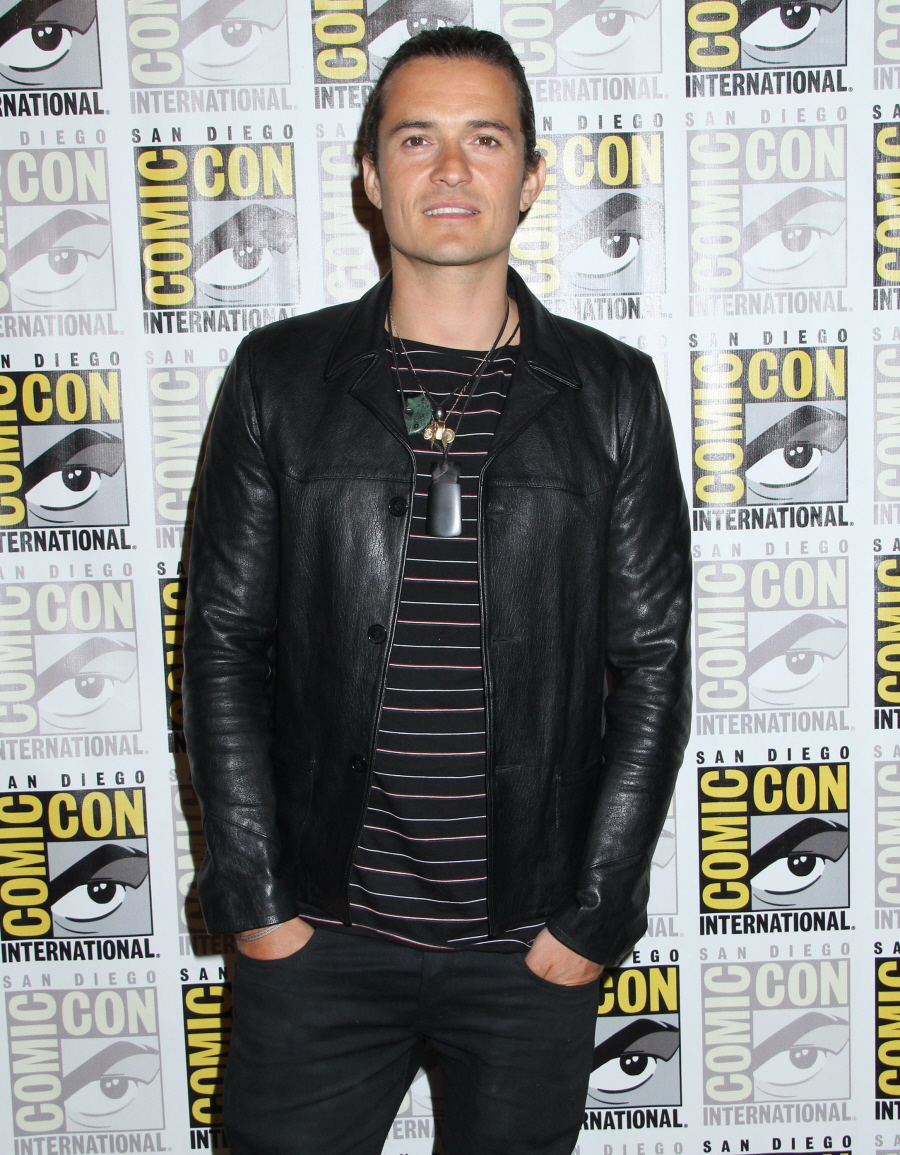 First, some backstory. A few years ago, when Orlando Bloom and Miranda Kerr were still together (although they spent a lot of time apart), there were a lot of rumors that Miranda banged Justin Bieber. It was around the time that Justin performed at a Victoria's Secret runway show and some said that Miranda hit it for fun/laughs. That was around the time that she was also rumored to be banging Leonardo DiCaprio. When Orlando and Miranda did split last year, the Bieber rumors were cited by some media outlets and sources claimed that Orlando was really upset with the idea that his wife banged the Biebs. Then, just a few months ago, Orlando was spotted out with Selena Gomez and many of us think that they had some kind of rebound fling.
Orly is now 37 years old. He's a fading pretty boy and former heartthrob who has seen a lot of stuff. He should be mature enough to ignore a dirt-lipped toddler, right? Not so much.
Orlando Bloom threw a punch at Justin Bieber early Wednesday morning in Ibiza … and Justin fled the restaurant — this according to 2 eyewitnesses.

The eyewitnesses tell TMZ … Orlando was in Cipriani restaurant which was packed with celebs, including Paris Hilton, and Diddy.

You don't see Orlando swing, but the eyewitnesses tell us that's exactly what happened. We're told Justin ducked the punch. That's where the video starts and you hear Justin scream, "What's up bitch?"

We're told when Bieber left the crowd applauded.

The backstory is almost legendary … Justin partied with Orlando's then-wife Miranda Kerr after a 2012 Victoria's Secret fashion show in NYC and they got very VERY close. And in April of this year, Orlando was hanging out with Justin's on-and-off GF Selena Gomez. So the bad blood is flowing.
Page Six says that there was some stuff before Orlando threw a punch: "Justin was at one table, and Orlando was at another. But when Bieber and his party were later walking past Bloom's table, Orlando refused to shake Bieber's hand. Bieber said something rude to Orlando, like, 'She was good.'" OH SH-T. Then Orlando and Justin got in each other's faces and Orlando threw a punch but he either missed or Bieber dodged it. The crowd cheered when Orlando threw the punch too. There are mixed reports about just what kind of physical contact there was between them, with some people insisting that Orlando's punch landed.
After the melee died down, Bieber posted this on Instagram (and deleted it later):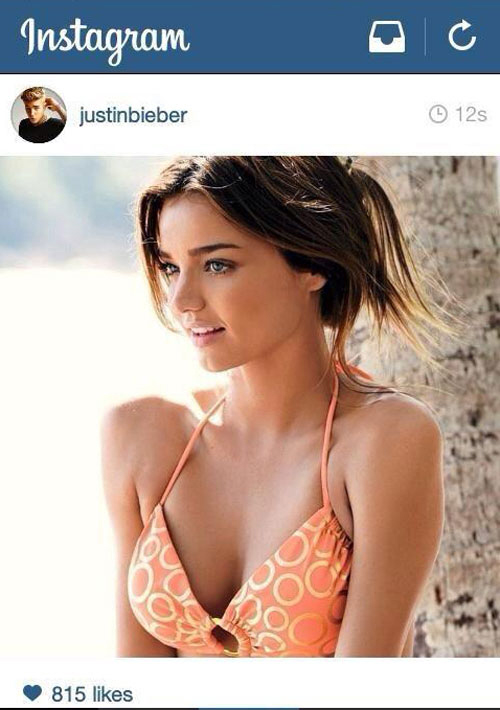 So, what's the verdict? This whole thing is so douchey. My opinion of the Biebs is already really, really low, so this doesn't change anything. Orlando is the one who looked like a douchebag. I know Orly-loonies are going to be like, "Oh, good for him, I would love to punch Bieber." Yeah, but… why is Orlando playing at Bieber's level? And Bieber got the last laugh (unfortunately) by posting that Miranda pic and letting the world know that he fooled around with Orlando's wife. Boy drama. And Orlando is too old for this nonsense.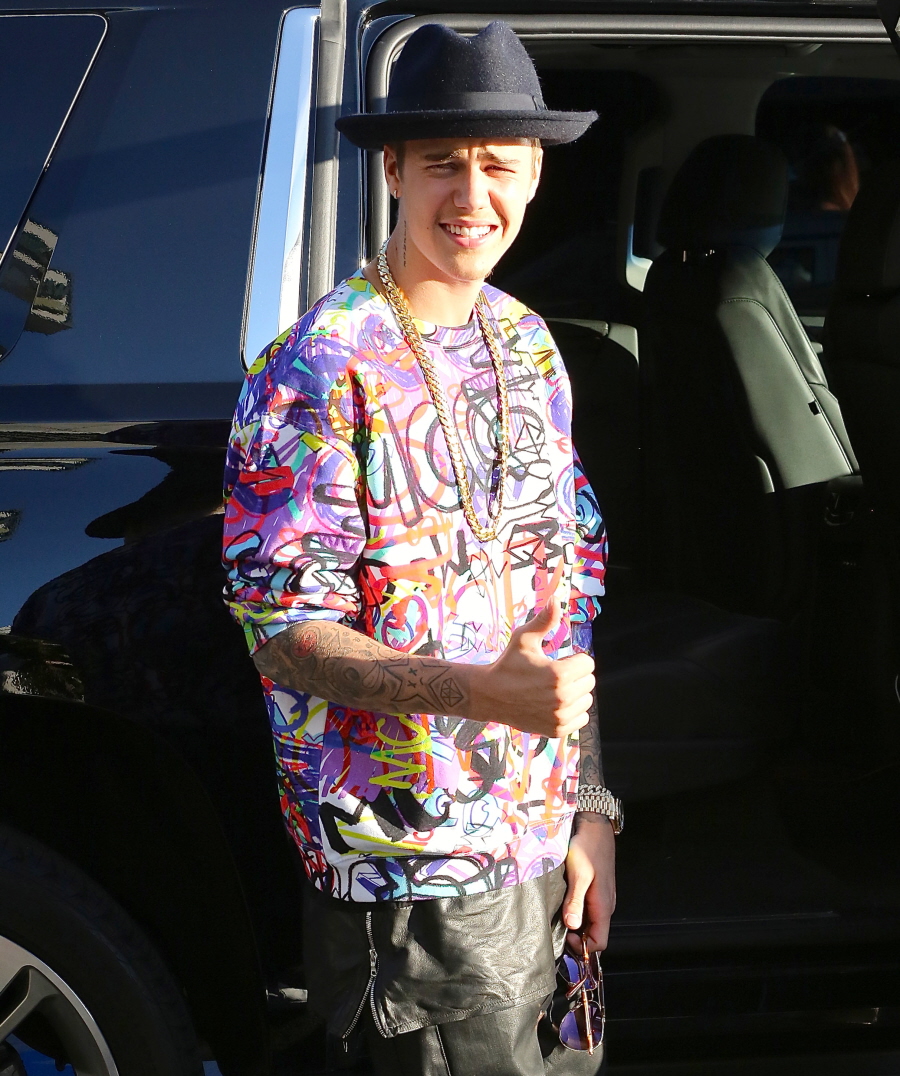 Photos courtesy of Fame/Flynet.