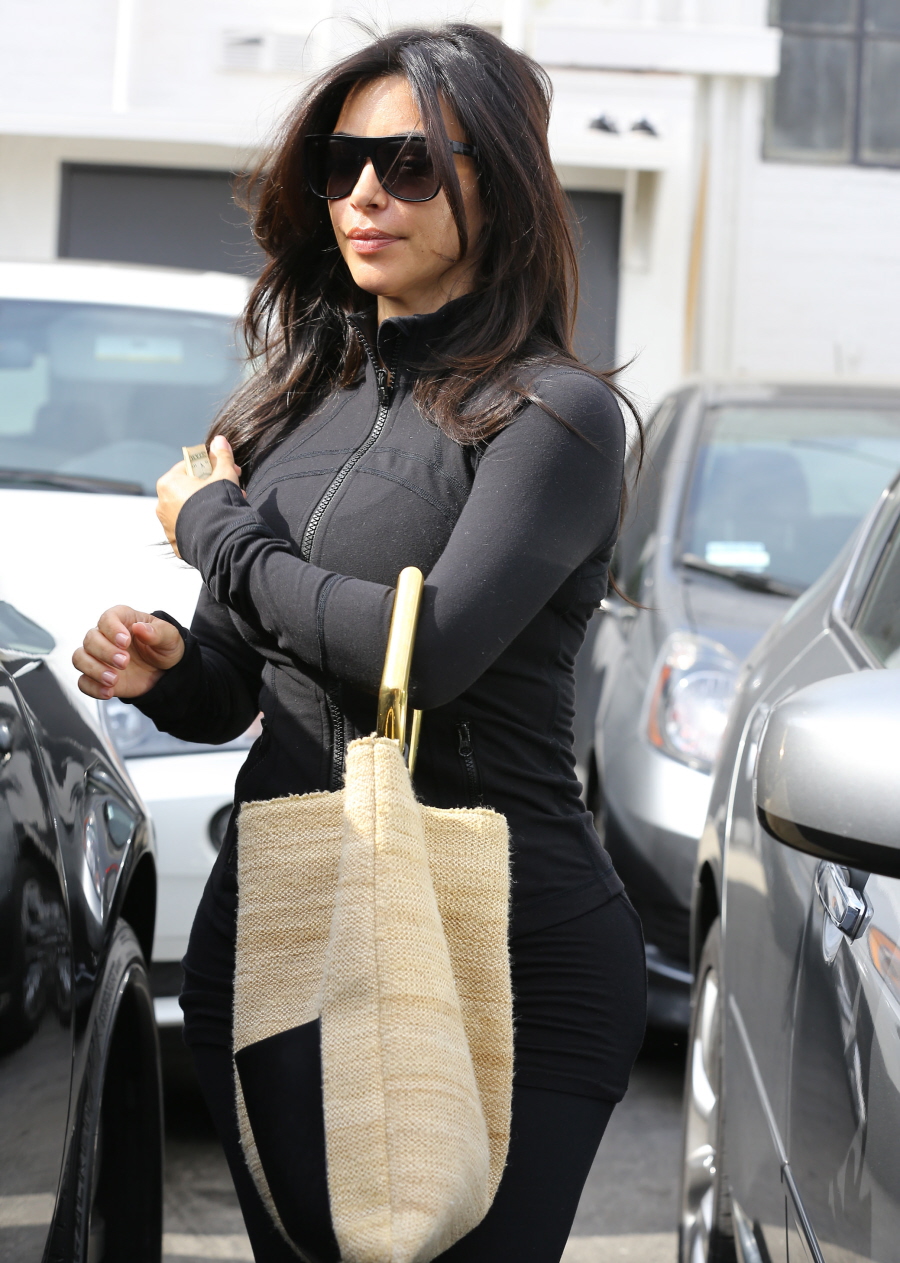 Have you noticed that I haven't been covering a lot of Kim Kardashian stuff lately? That was for you, baby. Except not really, we just didn't have many new pics of Kim in the past few weeks. But we do today! Kim was photographed outside of a hair salon in LA yesterday. If "hair salon" is some kind of code for "plastic surgeon's office," because I swear her face looks jacked. More jacked than usual. Her chin… her nose… her cheeks… something is really different.
Anyway, there are a bunch of new Kim stories, so let's get to it. First, in new footage from Keeping Up with the Kardashians, Kim is a self-absorbed a—hole, naturally. Apparently, during their family trip to Thailand, Kim didn't spend any time with her family because she was so obsessed with taking selfies. Kim's goal for the Thailand trip was to take 1200 selfies. Seriously.
Second story – Radar claimed yesterday that Kanye West put the kibosh on plans for a second baby because he wants to concentrate on his new album and a new tour. Kim is desperate to get pregnant again but Kanye can't handle the pressure. I'm not sure I believe any of that. Kanye barely spent any time with Kim during her first pregnancy – why would he feel the need to spend time with her for a second pregnancy?
Last story – something about The Sock One (name credit: Bedhead!) and Sock's ex-girlfriend Adrienne Bailon. Bailon criticized Socky and Kim defended her brother. Blah – you can read about it here.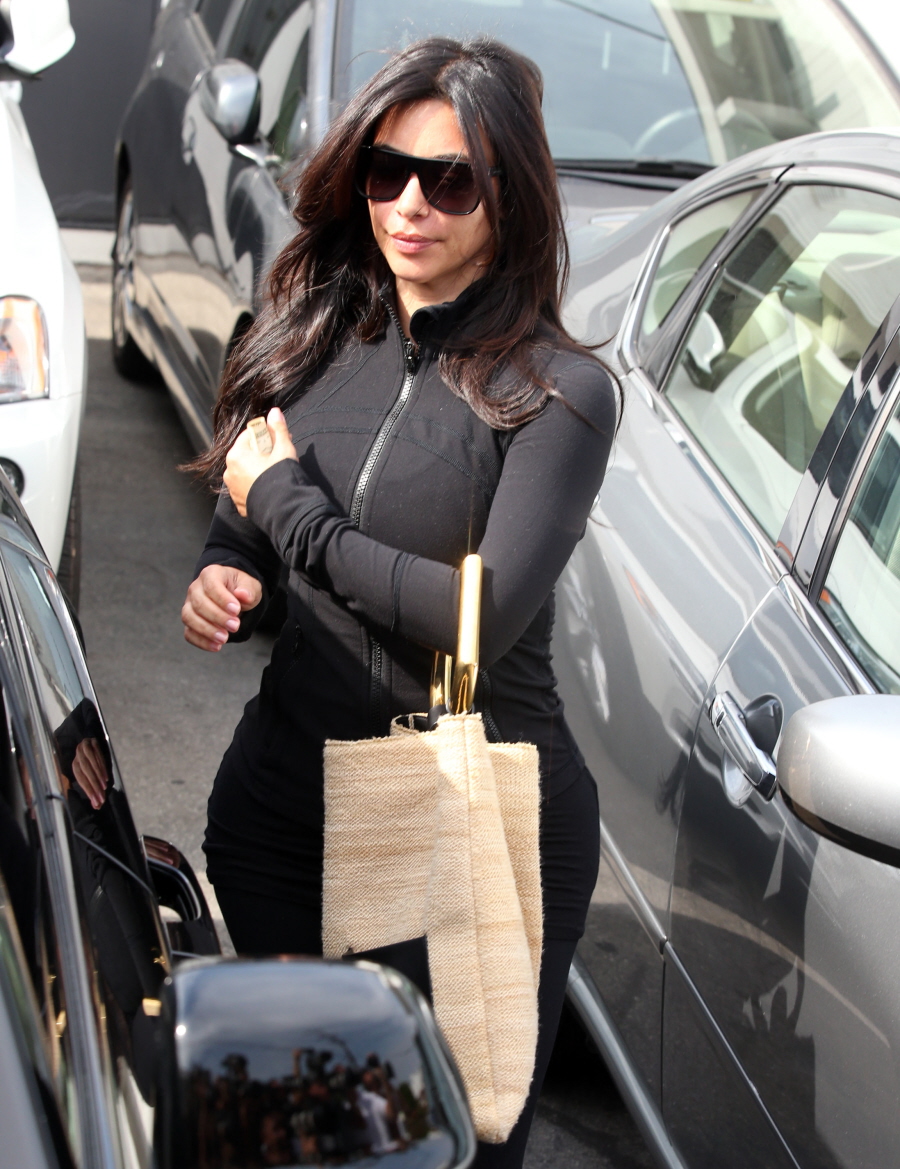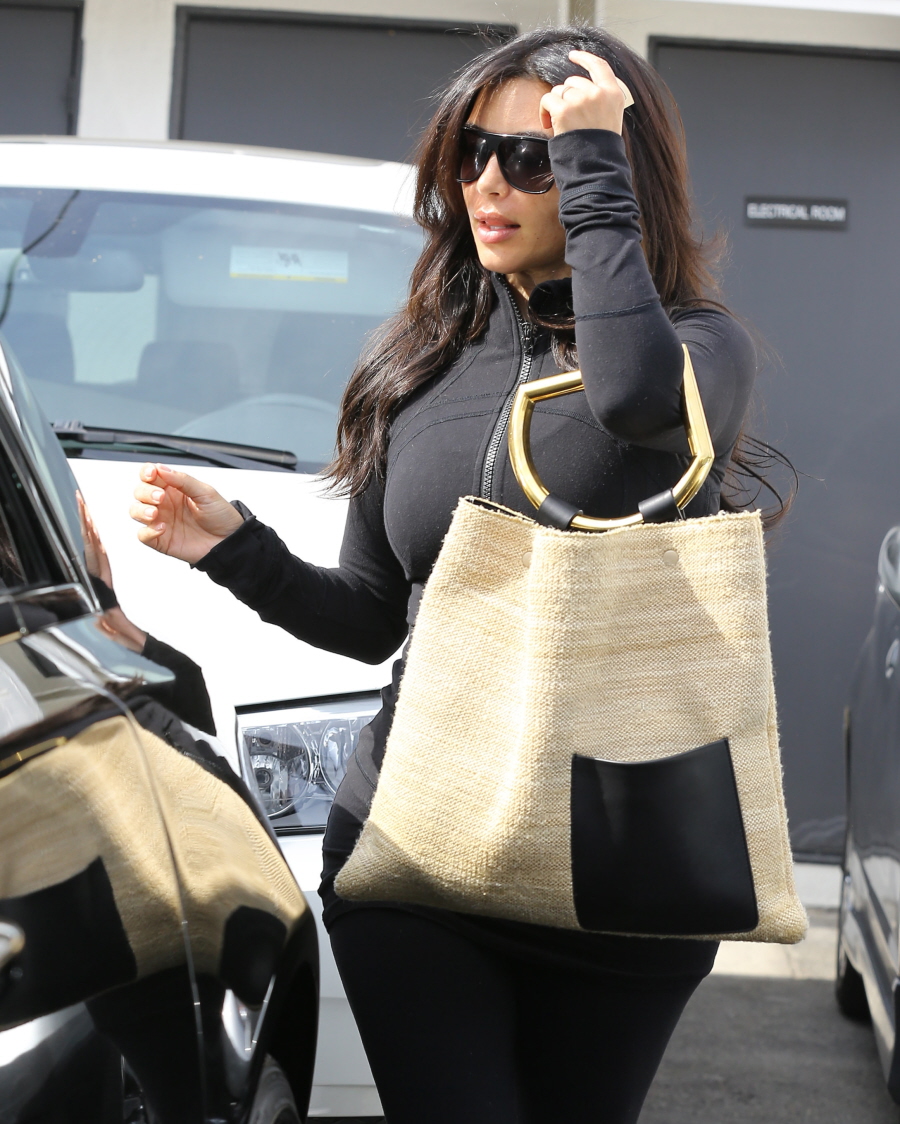 Photos courtesy of Fame/Flynet.