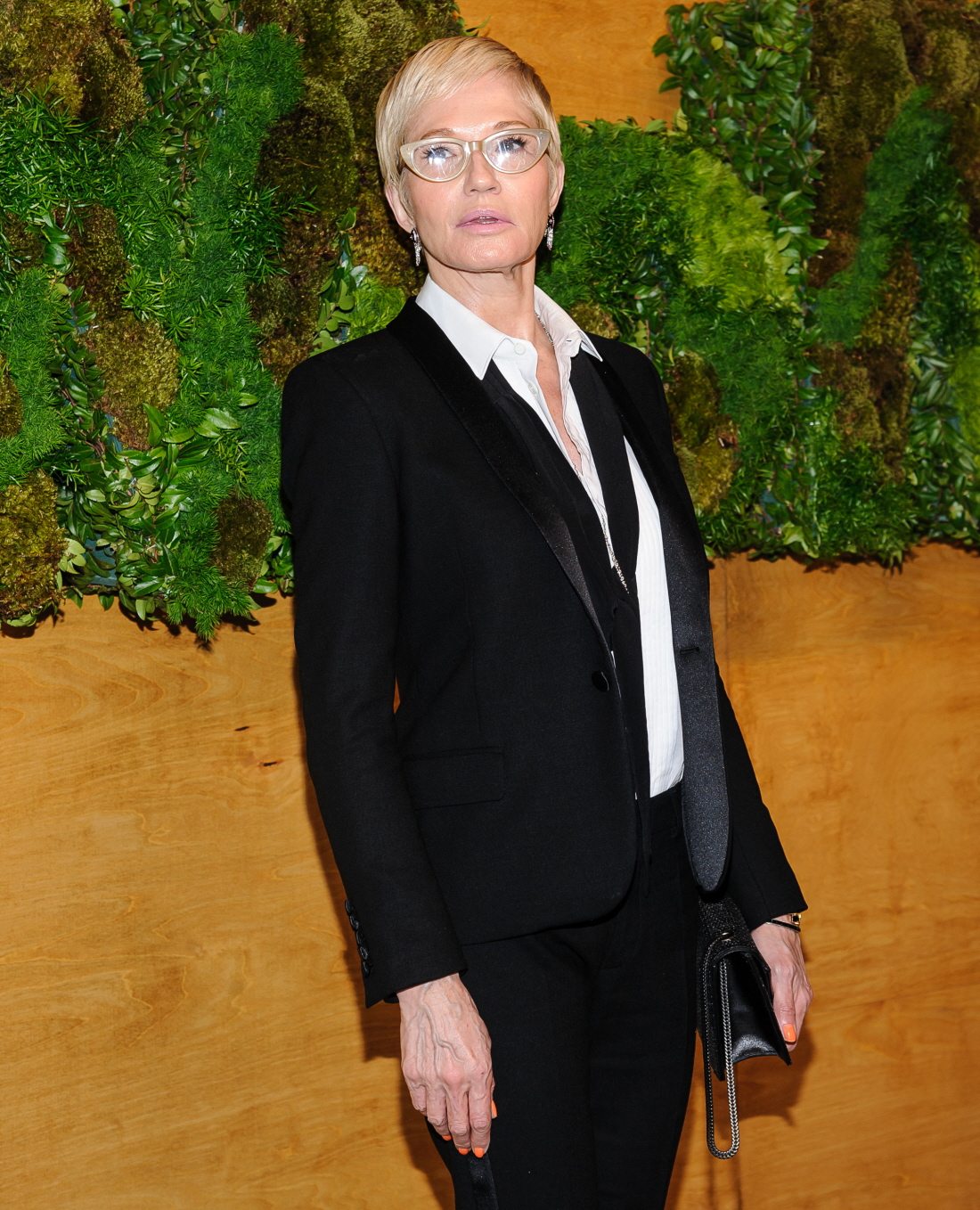 Is it mean to say that Ellen Barkin has had too much plastic surgery? Because it's way too much. She's 60 years old now, which is sort of shocking to me because I really thought she was a decade younger. So maybe the plastic surgery is working? Yeah, not so much. She looks like she's aiming for Robin Wright, doesn't she? Anyway, Ellen Barkin is close friends with George Clooney in the Random Celebrity Connections World. I know they did Oceans Thirteen together, but I didn't realize that they were "tight." They are. Tight enough that Ellen Barkin threw a bridal shower for Amal Alamuddin in NYC. What the what?
Ellen Barkin hosted a bridal shower for George Clooney's fiancée Amal Alamuddin on Tuesday.

Sources say the "intimate dinner" at Barkin's West 12th Street home was for guests including Clooney's mother and sister, and Alamuddin's mom. A source said there were also "a few men" at the coed fête. Clooney and Alamuddin's nuptials will reportedly take place in September in Italy.

Page Six reported they're eyeing a palace in Venice that would allow maximum privacy, and that Clooney wants to tie the knot a year after he and Alamuddin met. Barkin and Clooney starred in "Ocean's Thirteen" together, and the actress made headlines when she joked at a 2006 event honoring Clooney while the blockbuster was filming: "I am the only actress willing to stand here and say, 'I have f - - cked George Clooney' . . . I'm very proud of it . . . If you don't have chemistry with George Clooney, you need to check your pulse."

Clooney clarified by later telling Esquire of any romance between the two, "Never . . . she's a great friend." Otherwise, the bridal shower might've been a little awkward.
Wait, so did Ellen and George bang at some point or what? He usually doesn't skew "older" although this could have been years ago (decades ago?), so who knows. He doesn't want to claim her as a conquest, but she wants to claim him as a conquest. And he also wants to prove to Amal that he has some female friends. I'm surprised Cindy Crawford didn't host Amal's bridal shower. Or, you know, one of Amal's female friends. Surely she has girlfriends in London?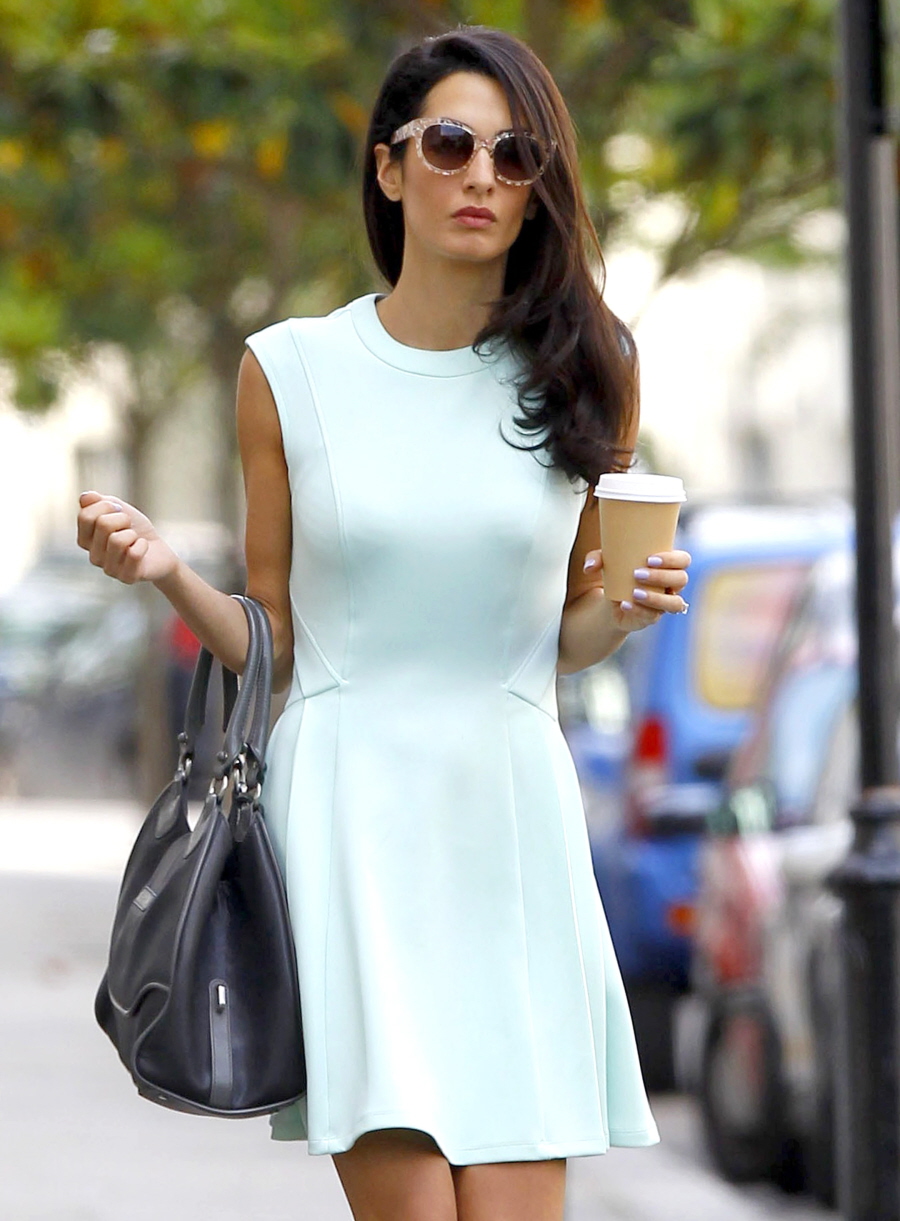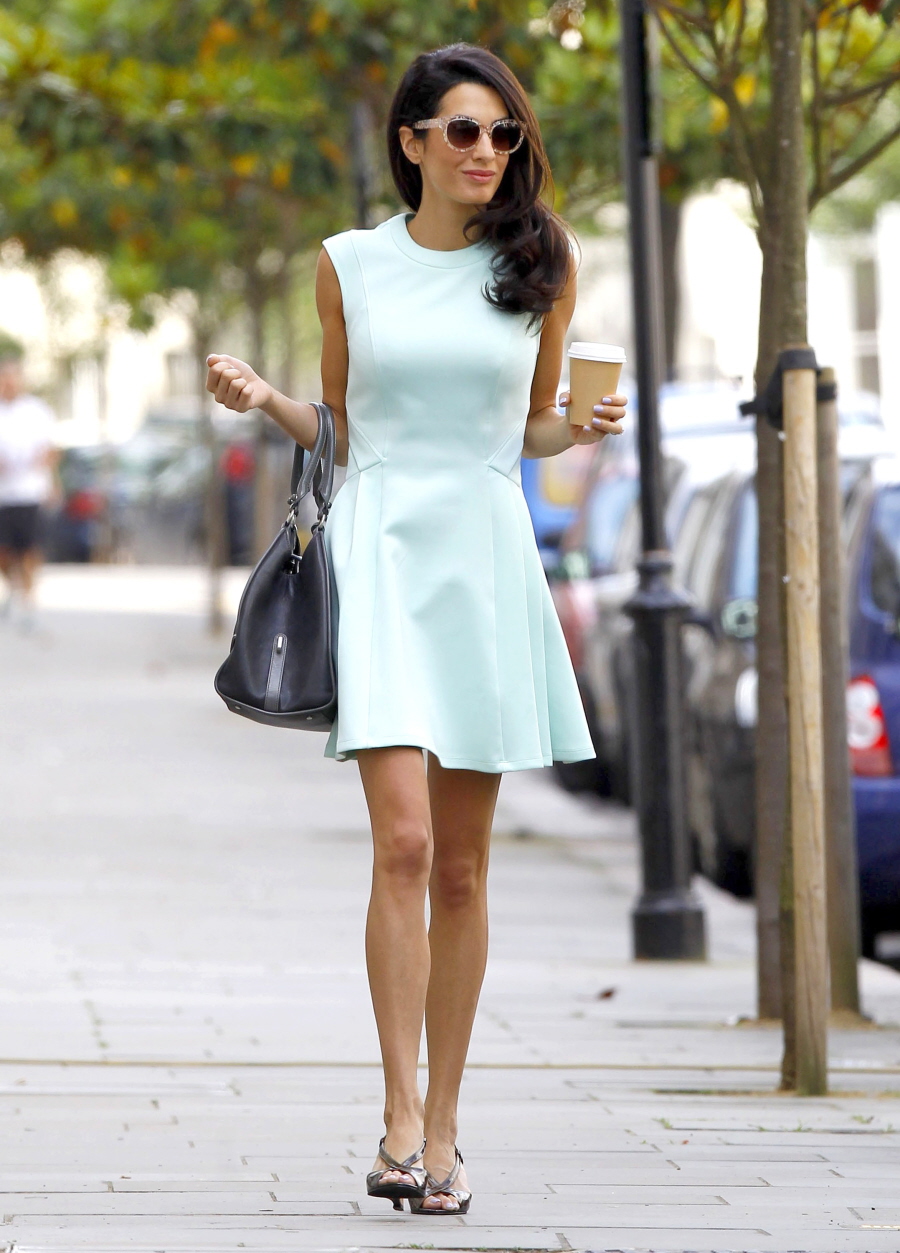 Photos courtesy of WENN, Fame/Flynet.