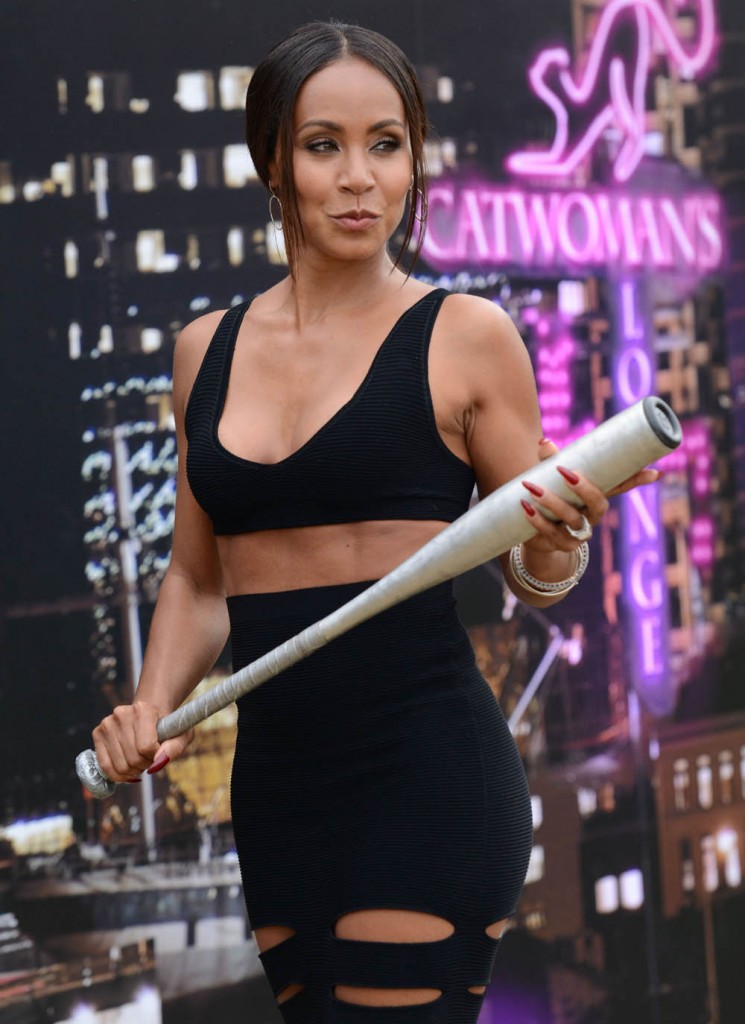 Jada Pinkett Smith has a new interview with Net-A-Porter, which was brought to my attention by the excellent E! Online. (We need more entertainment news channels. I mean ESPN isn't the only sports network, there's Fox Sports. Not that E! doesn't do a good job, except for their Kardashian problem, but there's a market for another celebrity news network.) Jada's editorial is absolutely gorgeous too. It features Jada in structural black and white dresses in a city/urban setting. She looks killer, they did a great job as we've come to expect. Net-A-Porter has some of the best editorials around, and you can see Jada's photos here.
I went off on a minor tangent there because I really don't want to parse Jada Pinkett Smith's word salad. She is heavily influenced by Scientology, and it shows in her personal philosophy and her very roundabout way of phrasing things. (She's not as bad as Ashley Judd, though, and as far as I know Judd isn't in a cult.) Jada talks about how she is letting her kids be their own people, a theme she and husband Will Smith talk about frequently, and about how her marriage is ok… I think. Jada has hinted in the past that she has an open marriage, or that Will cheats and she's come to peace with it. I get the impression that she's saying that again here in a roundabout way.
The actress and mother of two came to daughter Willow Smith's defense again during an interview with high-end shopping site Net-a-Porter, when she was asked about the controversial photo of her 13-year-old lying in bed with a shirtless Moisés Arias, 20.

"Just don't pollute something that's not dirty," she says, shaking her head. "It's really tough. I feel like the connection to the value of women on a bigger scale has decreased tremendously. Even though you look and go, 'Women have so many opportunities,' it's like, 'Yeah, but at what cost?'

"Are women valued for being women, or are women valued when they have more masculine qualities? Men and women encompass both female and masculine energies, but it seems like when the feminine is present, it's not respected."

Pinkett Smith also noted earlier in the interview, "I want my kids to be happy and I want them to be themselves. I was saying to a friend the other day, 'Remember, our kids are not us.' They're not. Sometimes we're trying to fix things that happened to us or projecting [onto them], and that's a terrible, terrible trap."

Speaking of her family life, Jada also opened up about her marriage to funnyman Will Smith, gushing about how much the actor means to her and confessing that it took some time to get to where they're at.

"We used to have all these rules, [but] as you go on in your relationship, you just get into a flow," she says. "The thing I love is being in a place where it's just like, Will, to me, encompasses everything. It's almost as if calling him 'my husband' is too small of a word for what he means in my life—and especially how I feel we, as women, identify the idea of a husband.

"I really had to mature and expand that. I think I had a very stuck idea of what a husband looks like, what a wife should be. Once I broke all of that, a whole new world opened for me and man, oh, man, I got to see him in all his glory. And so that's what it's evolved into. And I'm just ecstatic about it."

As for all of the tabloid rumors that surround their relationship, Pinkett Smith says they don't even pay it any mind.

"The coping technique is knowing what the truth is— here's no better technique. When you know that what's going on in your house is so the opposite [of what's being said], and you also know that when there's mystery, people fill in the gaps, that's OK," she says. "And then you look back at it and look at how creative people can be, and it's kind of entertaining. We can laugh because it's so ridiculous. But I get it. I don't take it personally."
I like Jada's stance on the tabloids and how she's ok with it, she gets it and doesn't take it personally. It sounds like she has a similar approach to her marriage "it is what it is." She loves Will and he loves her and things don't have to be perfect. To me infidelity is a deal breaker but maybe to them it isn't. I can respect that. As long as they're both ok with it and it's not one-sided.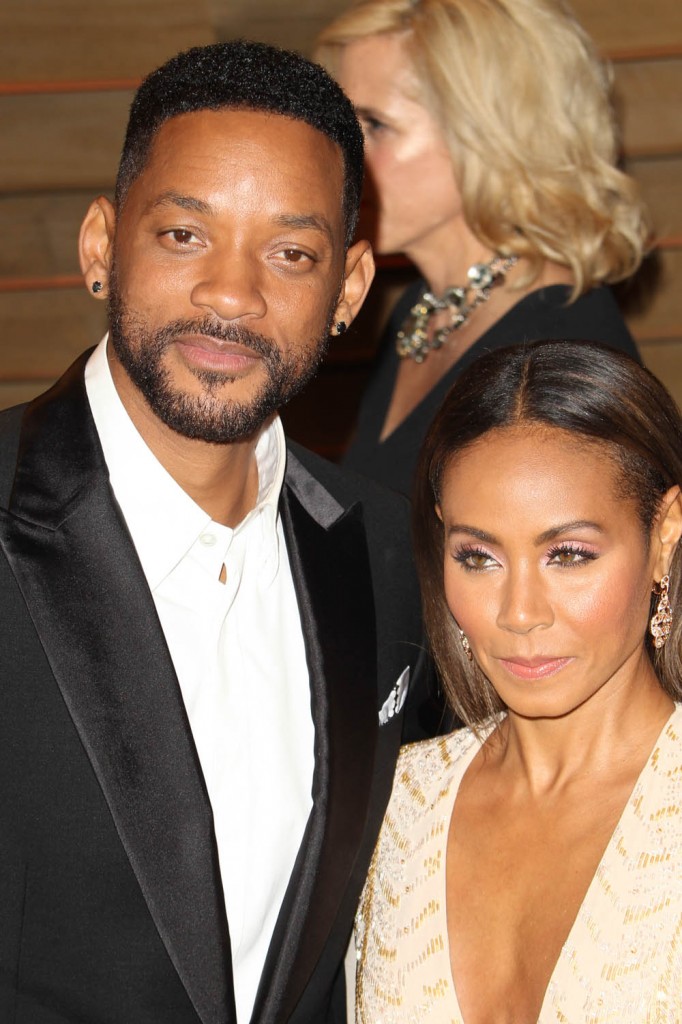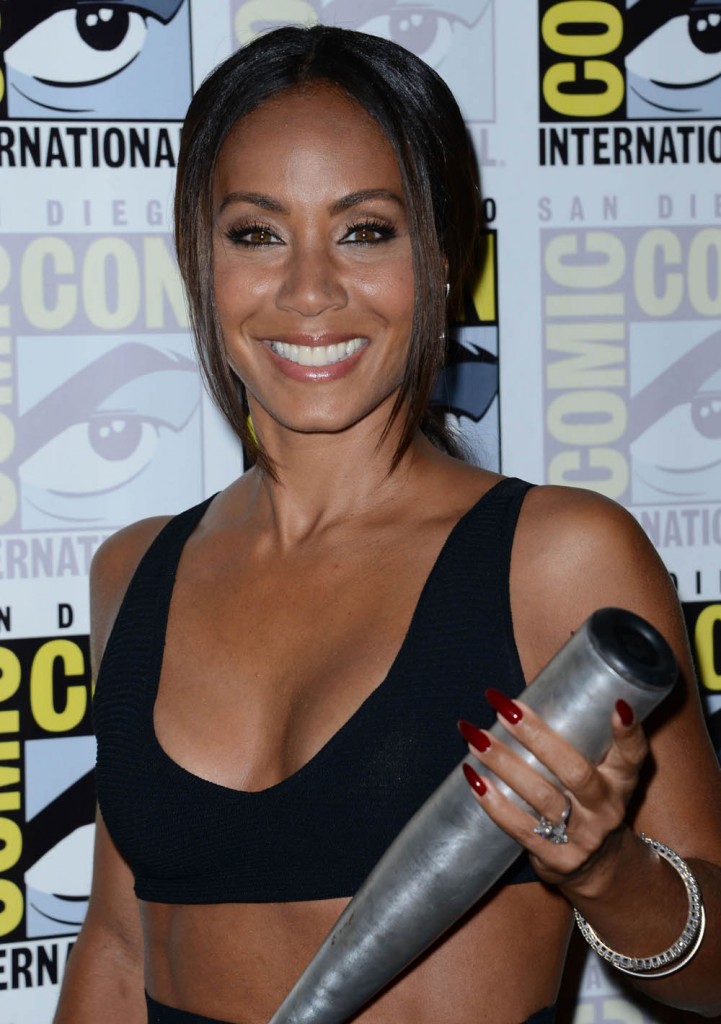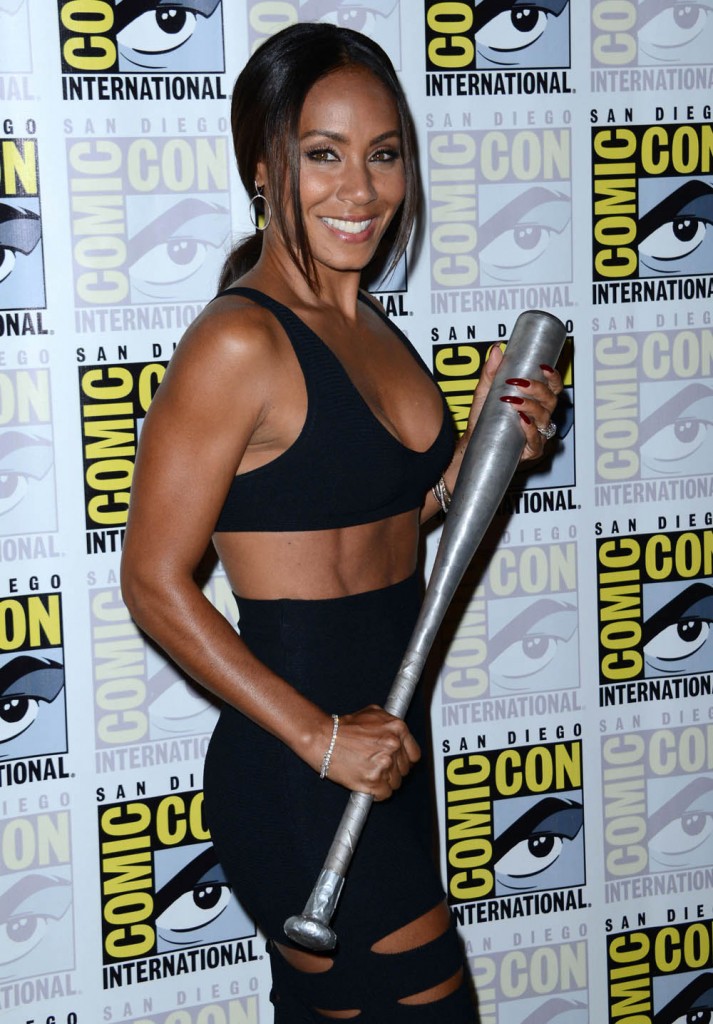 Jada is shown promoting her new show Gotham at Comic-Con and at the VF Oscar Party with Will. photo credit: WENN.com and FameFlynet