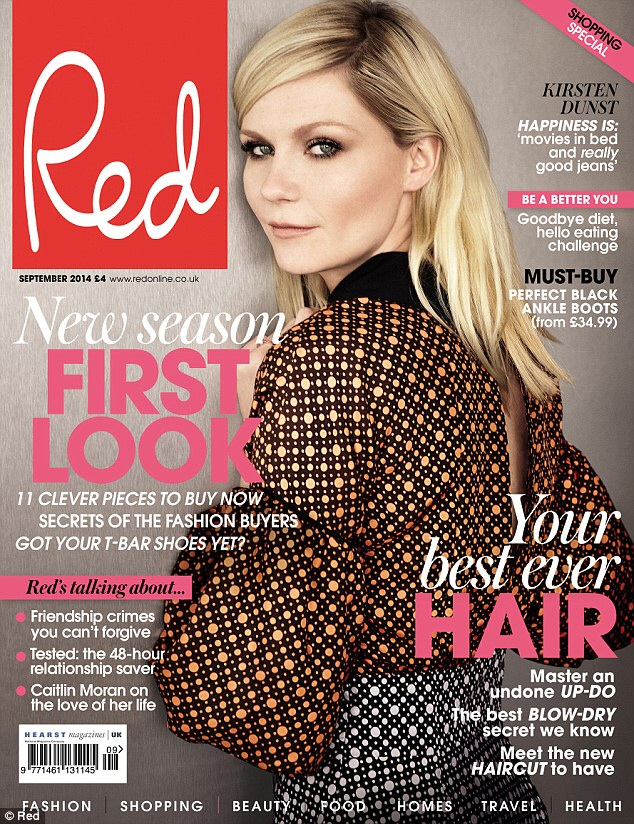 Kristen Dunst covers the new issue of Red and I'm sure her interview is going to make Garrett Hedlund squirm a little bit. Garrett and Kiki have been together about two years. By most accounts, they are solid. There were some reports of some relationship trouble last year, but they're still together and it seems like Garrett is very happy with her. I tend to think Garrett's star is on the rise and it will continue to be on the rise in the years to come. Meanwhile, Kiki's star is in decline, partly by choice (she doesn't seem to want to work as much) and partly by Hollywood not caring that much about her. It's almost hard to believe she's only 32 – she did so much in her teens and 20s. Anyway, Kiki told Red that she's all about babies these days. Is she trying to publicly pressure Garrett into getting her pregnant?
Kirsten Dunst has babies on the brain.

"I'm in baby mode because two of my really good friends are pregnant right now," she tells Red in its September issue, on sale Aug. 7. "One of them is pretty chilled and the other's like, 'I can't wait to have a glass of wine!' I love it though. We've already picked her girl's name, it's done! I think 33 is a good age to have your first baby."

Dunst, 32, is spending the summer in London with actor boyfriend Garrett Hedlund, but she doesn't admit to having any plans for marriage or children at the moment.

"You don't know what's going to happen in the next 10 years. But I get asked that question a lot because I'm in my thirties and it's like: time to get married and have babies, right? That's the vibe. Well, I already have a mother to ask those questions, so nobody else needs to!"

For now, Dunst says she's quite fond of just kicking back.

"I'm not as worried as I used to be. When I was younger, if I wasn't working, I would get anxiety. I'd feel like I should be doing something. But now, I'm so good at chilling out. In my thirties I've become really good friends with relaxing," she says.

"I have a girlfriend who lives in London – one of the ones who's pregnant – and we sit in bed all day, watching movies and ordering food in. Not everyone can do that. Some people are like, 'I have to get outside, I have to do something.' And I'm like, 'I'm actually fine not doing anything.' I lost that part of myself. I'm sure one day, if I have kids, the anxiety of life will come back again, because you're worried about somebody else."
I kind of like her for talking about this openly rather than "surprising" Garrett by getting pregnant out of the blue. You can see her working through it in the public sphere. Garrett is a farm boy and by all accounts, he's pretty low-key and he seems like a good guy. Maybe they should have a baby. And we can see if Kirsten practices what she preaches and begins to conform to those 1950s gender stereotypes that she believes "work" for all people.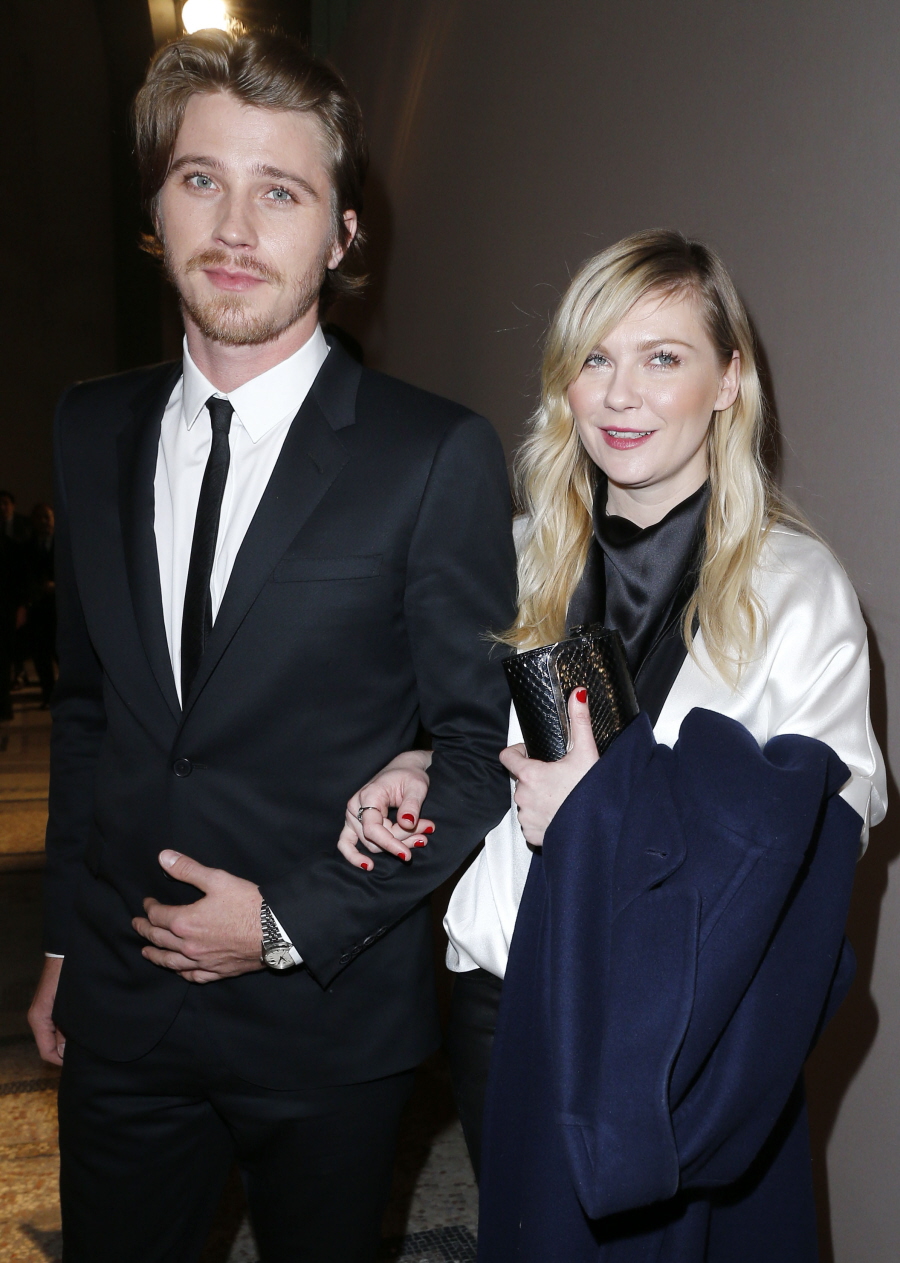 Photos courtesy of Red, WENN.