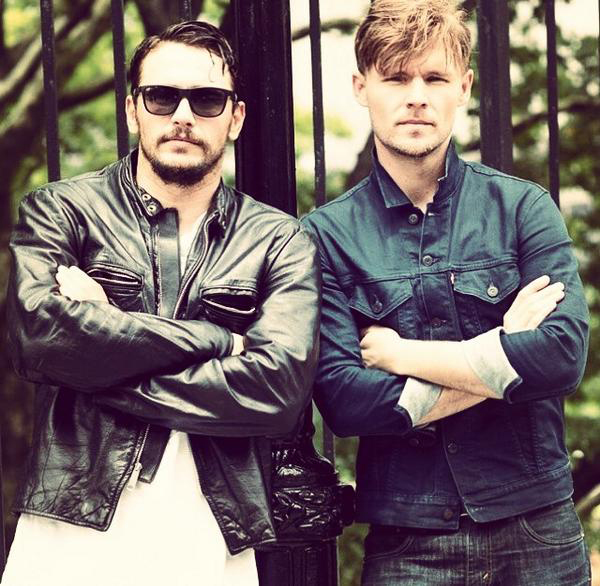 I never thought I'd defend James Franco for anything at all. He usually irritates me by creeping on teenage girls and acting douchey by calling a critic "a little bitch" for a bad review. For the moment, I'm on Franco's side. This is a photo from Scott Haze's Twitter of himself with Franco. Scott's not a household name, but he and James are pretty tight. They've known each other for a decade and went to acting school together. Franco directed Scott in Child of God and The Long Shrift. Haze will also appear alongside Franco in The Sound and the Fury, which is yet another classic that Franco will butcher under the guise of "directing."
Franco and Haze did a joint interview with the New York Times to promote Child of God. They met with the journo for two hours in a restaurant, and precious little was reported about the movie. The article zeroed in on James and Scott's relationship: "They are now so close that describing them merely as friends would be a disservice." The journo says Franco and Haze didn't need separate cabs at the end of the night because, as Franco states, "We live in the same place." They're sharing a Brooklyn apartment for the summer, apparently.
Did you hear that? James and Scott are roommates. James has directed Scott in several recent projects. They are close friends. There was no mention of a romantic relationship at all. Even if James and Scott are getting it on together, why is it any of our business? If they want to confirm or deny, then fine. But they have done neither.
People jumped to conclusions, of course. Gawker made a huge deal out of the roommate situation with a piece titled, "James Franco is Living with a Man." James quickly responded on Instagram: "GAWKER – always getting the cutting edge, homophobic scoop!!! Go see CHILD OF GOD in theaters and see me direct my live-in boyfriend, SCOTT HAZE!!! Love you SCOTT!!!!"
James also Instagrammed a photo of himself with Lana Del Rey. He captioned the picture, "Oh snap, we got married. JUST KIDDING!!!" James Franco is such a troll. If only for today, his troll-like behavior is justified.
James has always been very aware of the rumors about his sexuality. He once told the Daily Beast, "I wish I was gay." Franco has had girlfriends before. Maybe he's bisexual, or maybe he's straight. Who knows. That's James Franco's business.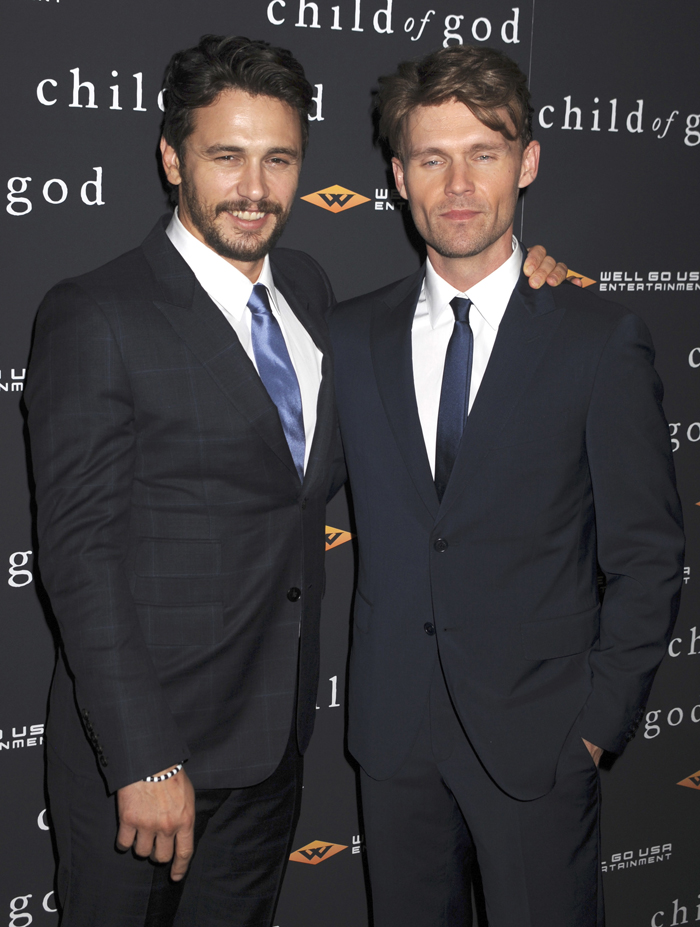 Photos courtesy of James Franco on Instagram, Scott Haze on Twitter & WENN