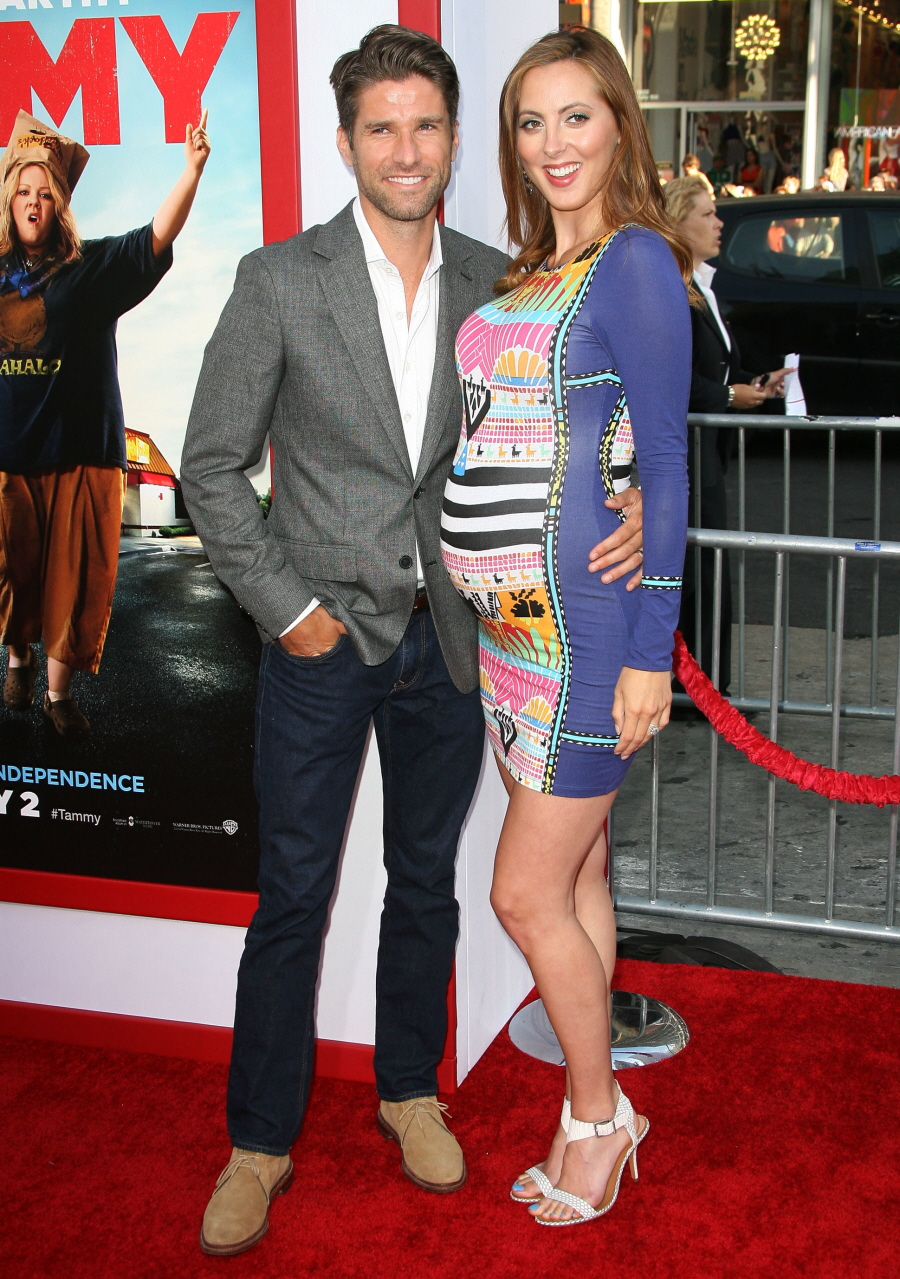 Susan Sarandon mentioned, in a recent Daily Beast interview, that she didn't go to Burning Man this year because she was awaiting the birth of her first grandchild, by daughter Eva Amurri. Eva is an actress, as I'm sure most of you know. I used to think she had a "career" the same way Rumer Willis has a "career," but Eva actually got some of her mom's talent, and I've enjoyed seeing her pop up as a guest star in some good TV shows. Anyway, Eva and her husband Kyle Martino have welcomed their first child: a daughter they've named… Marlowe Mae Martino.
It's time for some sweet lovin' from her Honey! Eva Amurri Martino and husband Kyle Martino welcomed their first child over the weekend, her rep confirms to PEOPLE exclusively.

Daughter Marlowe Mae Martino was born on Saturday, Aug. 9, weighing in at 6 lbs., 11 oz.

The actress and her husband, an NBC sports analyst, "are thrilled and enjoying the new addition to their family," the rep tells PEOPLE. Not only are the couple first time parents, but the arrival of their daughter also means Amurri Martino's mother, actress Susan Sarandon, is officially a grandmother — one who will not be called grandma.

"I borrowed this name from a very dear friend of mine who's from the South, and his grandma was 'Honey,'" Sarandon has said.

In February, Amurri Martino, 29, and Martino, 33, announced they were expecting and later revealed the sex of their baby with a sweet snapshot of mommy-and-me shoes. But the mom-to-be, who most recently appeared on Undateable, isn't the only one stocking up on goodies for her baby girl.

"I plan to just completely go against everything my daughter's trying to do and spoil them completely," Sarandon joked to PEOPLE in March.

And while Sarandon said that the couple's name choice was "unusual," she admitted she was a big fan of the moniker. "It's not a vegetable, a city or a place. It's a real name … I really like it," she said.
Sienna Miller named her daughter Marlowe as well. I was iffy about it then, and I'm iffy about it now. "Mae" is just a good placeholder middle name, it goes with most first names. But taken together, with the M-last name… it's all very Kardashian to me. Plus, the throwback names have started to irritate me. It's a baby, not an aging diva from Hollywood's Golden Age. Whatever, I'm sure they'll call her Marley. Congrats to Eva, Kyle and MMM.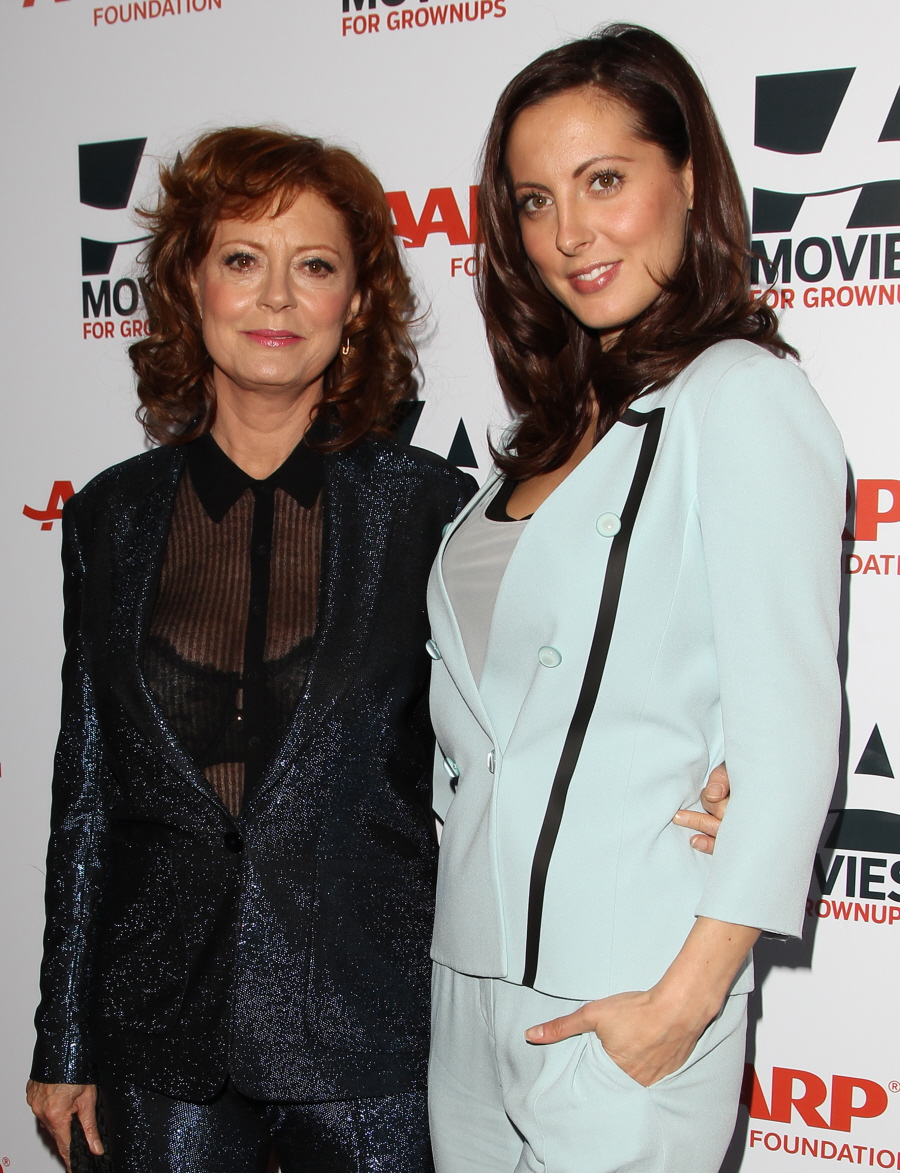 Photos courtesy of WENN.