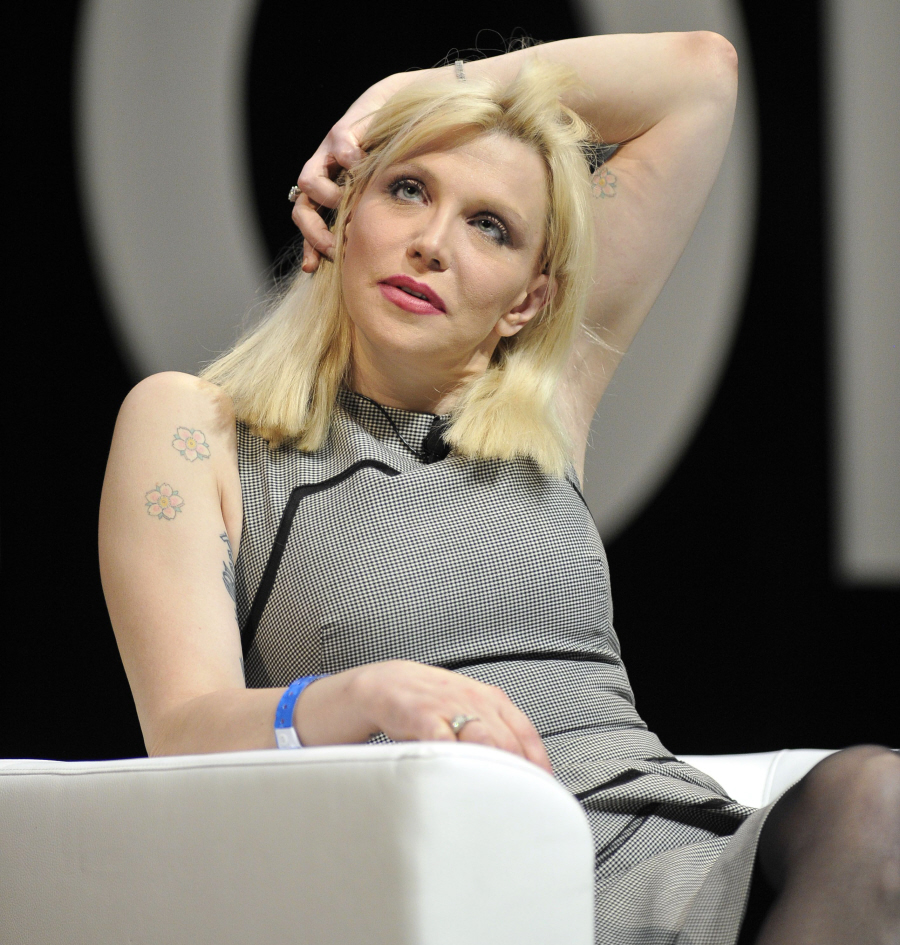 When I read this headline yesterday on Page Six – "Courtney Love admits to losing $27 million" – I thought to myself, "Yep, that sounds about right." If anything, she's probably lost/blown much more than that. So I was kind of meh on it as a story. Then I read some additional quotes from the interview and… well, here we are. It's not just that Courtney Love lost $27 million and she thinks it's all fine, it's all gravy, nothing to see here. She also thinks, she truly believes, that she's a great money manager when she's all coked up. That must be Lindsay Lohan's money management plan too.
That's a lot of flannel shirts! As the widow of Nirvana's tortured frontman Kurt Cobain, Courtney Love had access to one of the biggest fortunes in '90s rock. As it turns out, the "Doll Parts" singer, 50, burned through a significant portion of that cash, she admitted in a new interview with the UK's Sunday Times. "I lost about $27 million," Love said, explaining that much of the dough went towards settling several lawsuits over the years.

In typical Love fashion, howevr, the Hole rocker isn't sweating it. "I know that's a lifetime of money to most people, but I'm a big girl, it's rock 'n roll, it's Nirvana money, I had to let it go. I make enough to live on, I'm financially solvent, I focus on what I make now."

One thing that helped her keep track of her money, she claimed, was cocaine and, later, crack. "I had to run very fast to look after my money and I felt cocaine helped me do that. So I started taking cocaine and that turned into nine months of crack," said Love, mom to Cobain's child Frances Bean, now 21.

Love is also quick to dispel rumors that Frances Bean, from whom she is famously estranged, has executive control over the Nirvana brand. "There's this myth out there – put out by Frances' lawyers – that Frances runs the catalogue, which is absolute nonsense," Love revealed. "When she's 40, she becomes a member of the board and she has a vote, but not now."

As a current member of that board, Love said she has preserved the Nirvana song catalog from cheesy oversaturation in the pop cultural/commercial landscape — including an intriguing-sounding KFC campaign. "I've protected it [the Nirvana catalogue] from everything from Kentucky Fried Chicken commercials to movies about board games," Love said. "We've been offered $6 million for 18 seconds of one Nirvana song and I turned it down."

The rock 'n roll queen also revealed her bizarre encounter with actual royaly: Prince Charles' younger brother Prince Andrew, who Love said once showed up at her home in L.A. looking for a party.

"He rang the bell, but my antipodean nanny wouldn't get up because she's anti-monarchy, so I had to go down in my slippers and bathrobe," Love recalled of Princesses Beatrice and Eugenie's father. "I had all these Jubilee mugs with pictures of the Queen on, so I made him a really good pot of tea and I hand him a mug with his mum on it, and he saw the joke. He asked, 'What do you do all day?' which I thought was just nerdy. I said, 'What do you do all day, Prince?'"
Ten bucks says it wasn't Prince Andrew at all. Ten bucks says it was just some weird, middle-aged English guy who was probably also high as a kite.
As for the money loss and the coked-up, crackhead financial planning… I'm disturbed by how blasé she seems about the crazy amount of money she's blown through and how she's fighting Frances Bean's legal right to exert some control over Kurt Cobain's catalog. I hope The Bean's lawyers read this interview. It would make a great exhibit in future proceedings when The Bean wrests control of Cobain's catalog and profits from her mom.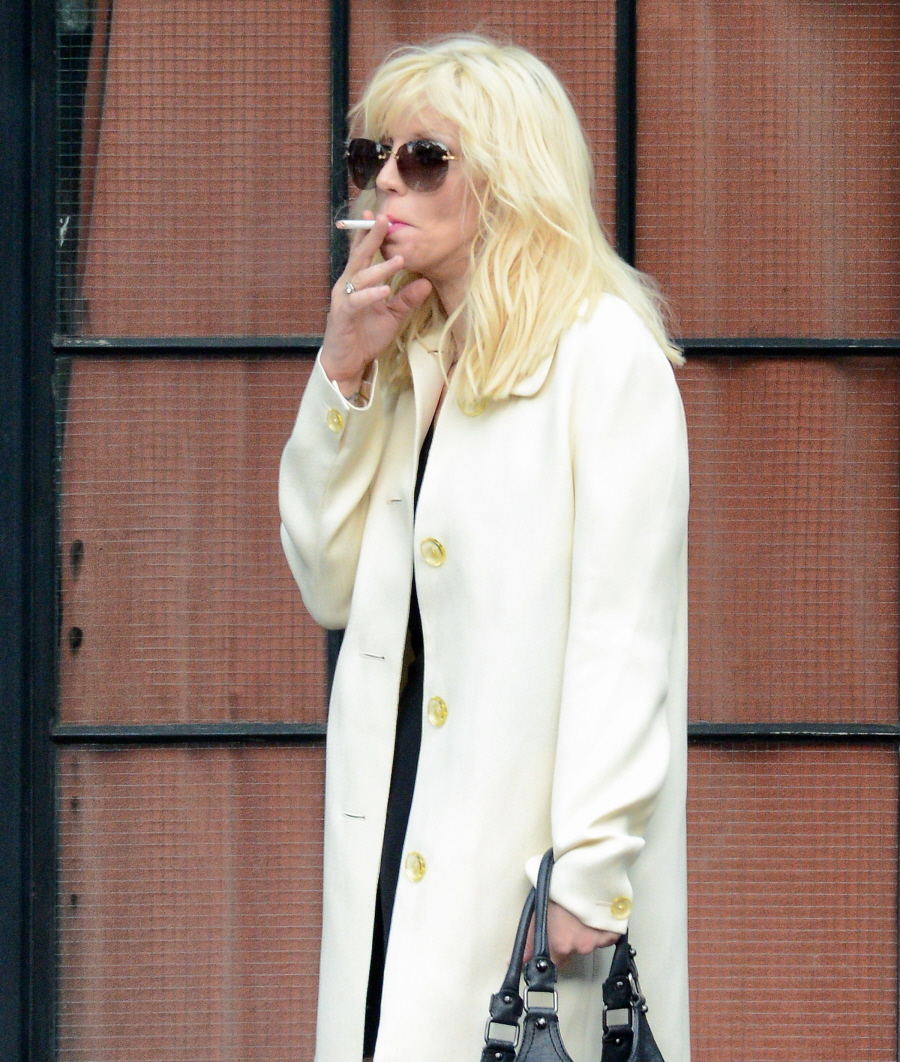 Photos courtesy of WENN.