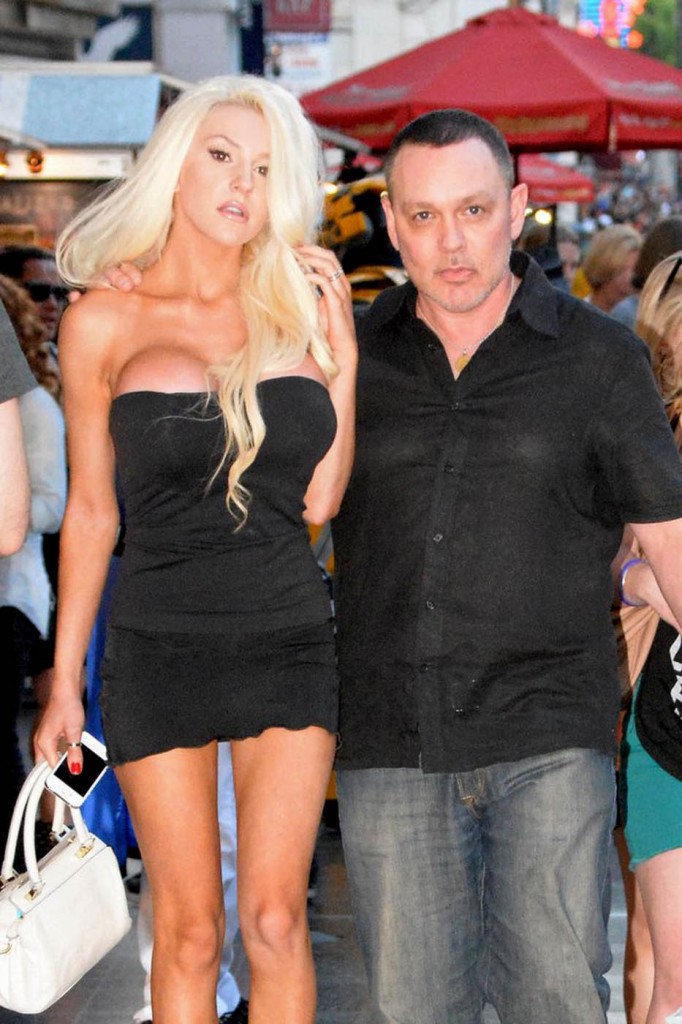 Do you remember Courtney Stodden? She wants you to. The 19 year-old hasn't been getting much attention as of late after she got ginormous implants, left her 54 year-old husband of three years, and then continued pulling the same half-dressed duck-faced stunts. Now Courtney has returned to her husband, Doug Hutchison (who happens to be the same age as her dad). Courtney announced on Twitter that she's engaged to Doug again, about nine months after they separated. Of course Courtney's momager, Krista Keller, confirmed the news to Fox, making me think that she's pulling the strings yet again.
The controversial couple is back together again and plan to renew their vows by the end of the year, Courtney — and her mom — confirmed to FOX411.

"Courtney realized just how much love she really had for Doug," Stodden's momager Krista Keller told FOX411. "They really love each other and wanted to be together."

Stodden told FOX411 last November that the reason for her legal separation from Hutchison was because of their age difference, and the 19-year-old's wish to just "be 19."

"Doug and I decided to separate and end our marriage because of the obvious," Stodden told FOX411. "Our age gap of 34 years.

"Right now I'm just looking to have fun and to grow into who I am as a woman and be single and independent and build my own foundation," she said then. "I'm just my taking the time to be me and be single and be 19 and to try and be as much as a normal 19 year old as I possibly can."

But Keller says her daughter has had time to "experience other men" during their break and she now "want[s] to be with her original choice, her husband."

Stodden was 16 when she married "Lost" actor then 51-year-old Hutchison meaning Keller had to sign off on her daughter's marriage certificate.

"When I signed that [marriage certificate], I think moms sometimes know their daughters and I'm very very happy for them that she's made this choice again for herself," said Keller.
"Courtney realized just how much love she really had for Doug" means that Courtney's mom realized how little the press paid attention to her daughter when she was single, so Courtney's mom convinced her to get back with Doug. From what little I saw of Doug on Couple's Therapy, he seemed like a needy creature (he's Tooms, I can call him that) who would do whatever it took to keep Courtney around. I think that Krista arranged this whole romance from the start so that she could make her daughter famous and that it worked somewhat. I just hope that Courtney comes to her senses at some point, but maybe it's too late for her now.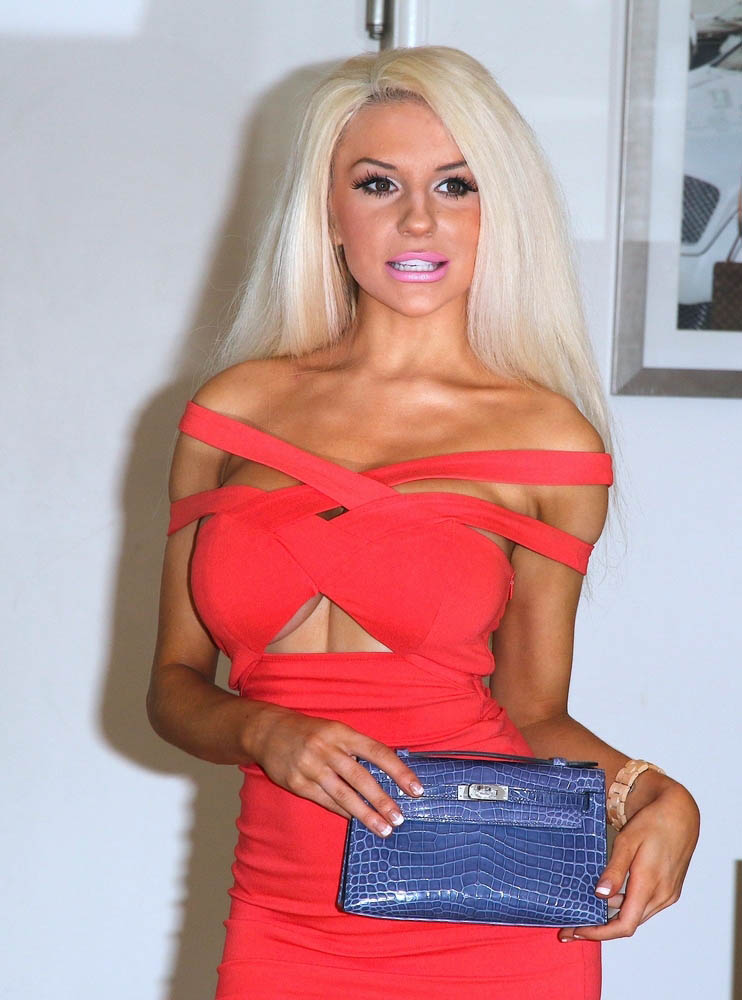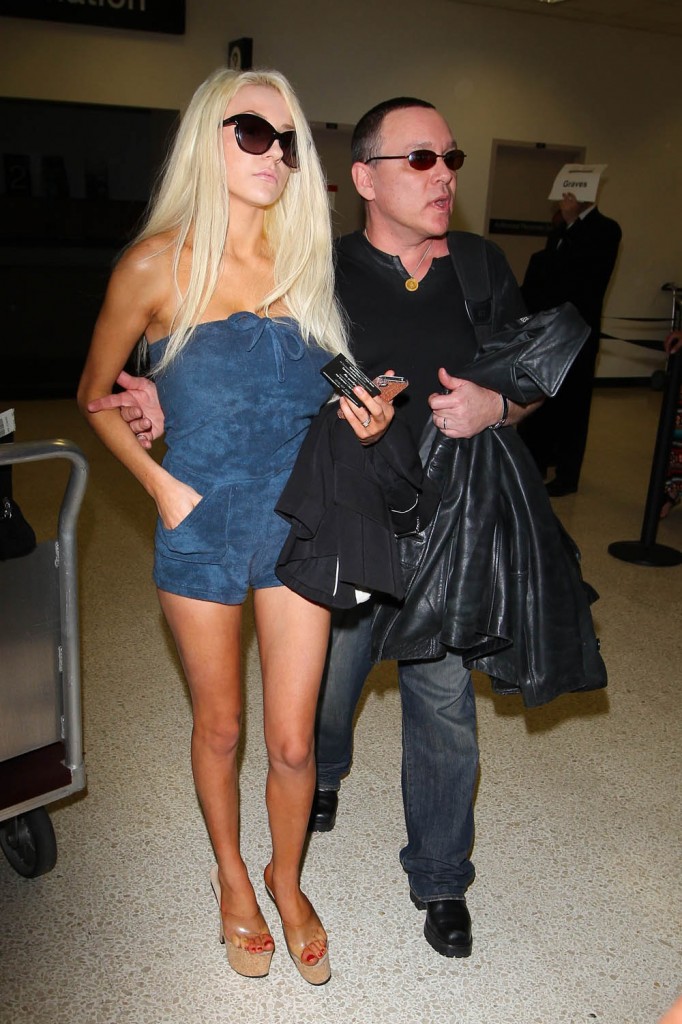 Photo credit: Getty Images, Pacific Coast News, PRPhotos and WENN.com