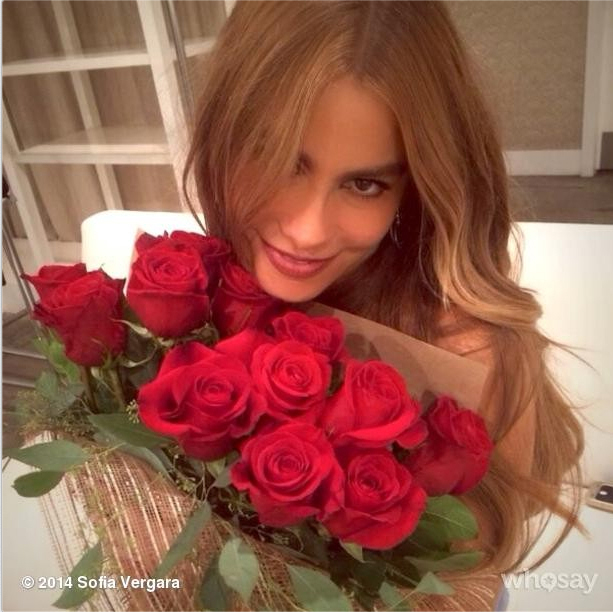 Sofia Vergara is opening up just a little bit about her new boyfriend, Joe Manganiello. I would guess that they're still in the "honeymoon stage" of their relationship, which involves lots of sex (grunting) and food. He's already met her family (side-eye) and as we can see from Sofia's new WhoSay photo, he's sending her roses somewhat regularly. Nothing against red roses, which can be very beautiful and romantic, but I love when men think outside the red-rose-box. Send a bonsai tree or some lilacs or something. Something more individual. But we are talking about Joe, the muscled unicorn. As for how Sofia is doing these days… she told People Mag: "I'm very happy romantically. It couldn't be better!" She also spoke to Extra:
Things are heating up between Sofía Vergara and Joe Manganiello. The brunette bombshell recently opened up to Extra and gushed for the first time about the new man in her life.

"You know, I'm just having a great time and it's a special time in my life and I'm trying not to think too much about it," the Modern Family star explained.

"It's something very new, so we will see what happens."

Manganiello recently spent time in Miami, where he met Vergara's family for the very first time.

When asked what the actress' mom thought of her hunky new beau, Vergara giggled and replied, "What is there not to approve of?" Fair enough…
"I'm trying not to think too much about it…" That's what it seems like. No disrespect! Sometimes, a lady just needs to be with a guy where there's no need to overthink things. It's just easy and convenient… and temporary. Judging from Sofia's last relationship, I think she's a woman who likes some drama and some challenges. If Joe doesn't bring the drama, she's probably going to get bored. But you never know. Maybe they'll last longer than six months. Maybe.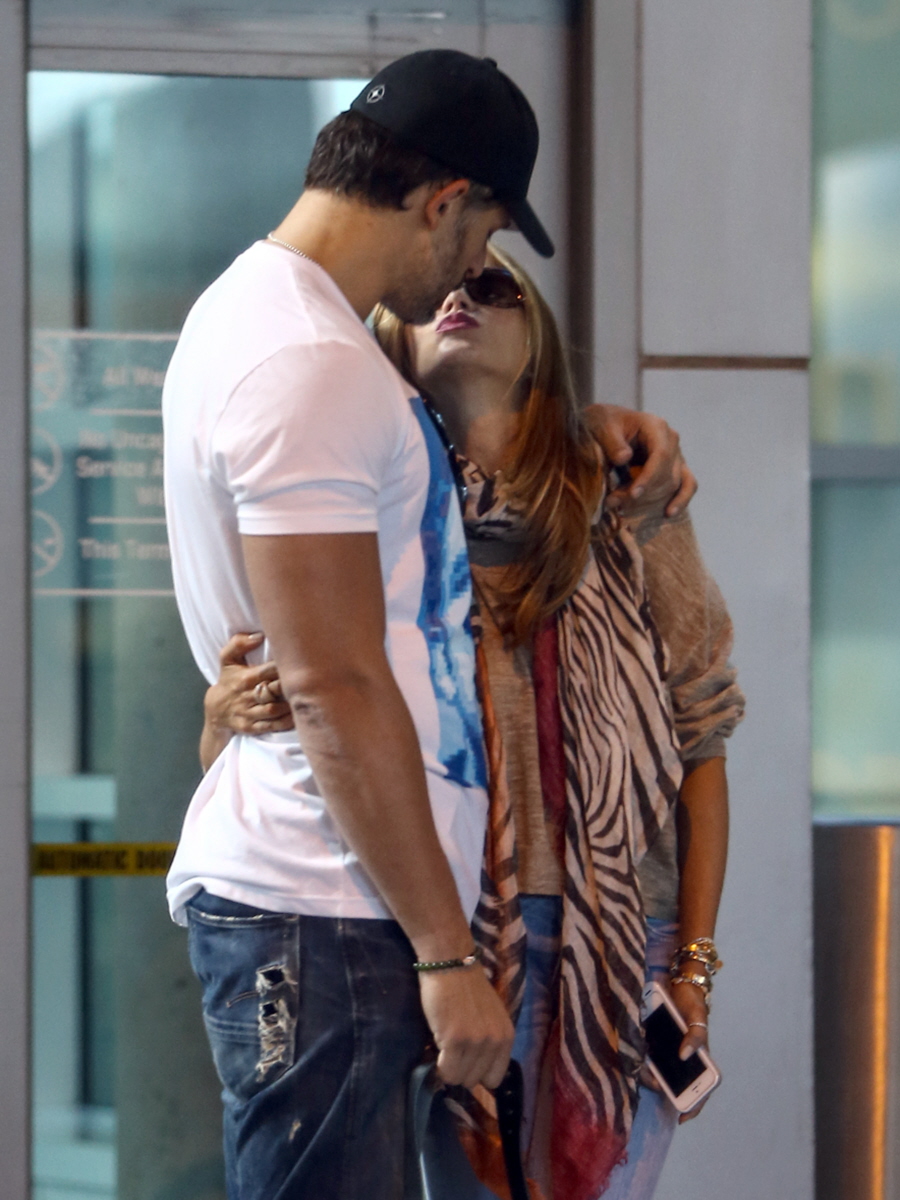 Photos courtesy of Sofia's IG, Fame/Flynet.