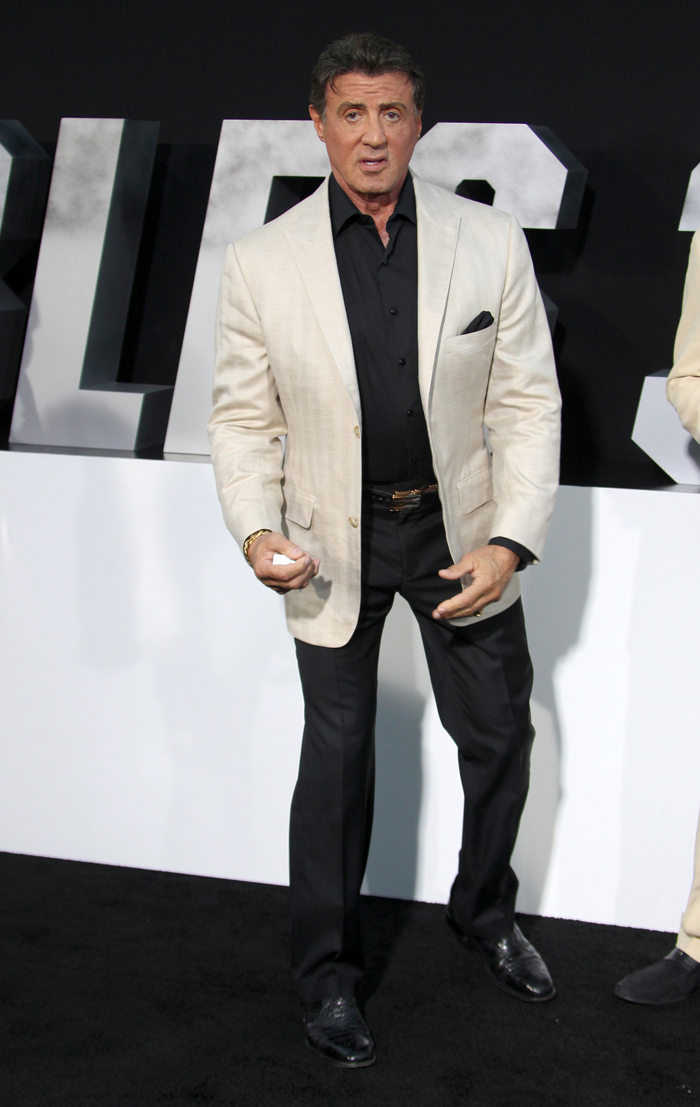 Here are more photos than you ever wanted of The Expendables 3 premiere in LA. Seriously, I got carried away with these pics. We all need a distraction today, and this distraction is full of 1980s muscle men. These guys aren't nearly as fun to look at as The Avengers, but I'm sure Sylvester Stallone and his bros beg to differ. They were sorta fine back in the day, and KELLAN LUTZ (who plays a character named John Smiley – LOL) is supposed to bring in a younger audience. Kellan Lutz knows that you want Kellan Lutz.
There's a little fashion thrown in for good mix. Rosie Huntington-Whitely brought her game to support Jason Statham. She looked beautiful and statuesque in an Emilio Pucci slip dress. The black and white lace could have looked cheap, but I think Rosie's styling makes it work. I'm not crazy about the deep-v neckline because it makes the dress seem too nightgown-y.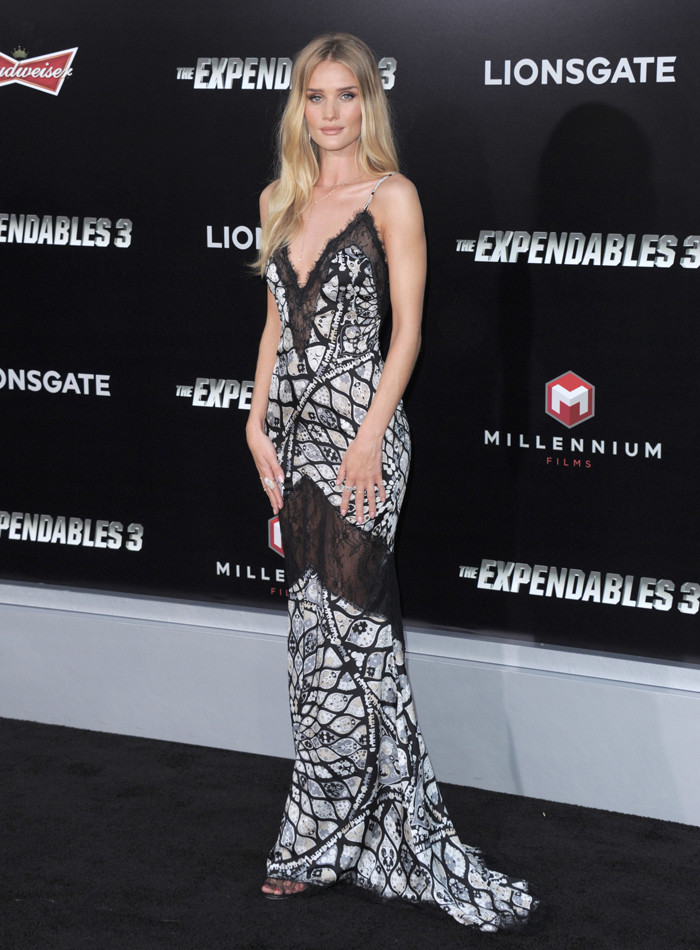 Here are the men. I'll let you take your pick but just know that Dolph Lundgren is mine for the day. Don't judge. Oh, and Terry Crews looks really good too. Otherwise, there's Sly, the Statham, KELLAN LUTZ, Antonio Banderas, Mel Gibson (no), Wesley Snipes, Arnie, Harrison Ford, and Kelsey Grammar. Plus Carmen Electra showed up in a denim Moschino dress. She hoisted her jubblies to the moon, if you're into that sort of thing.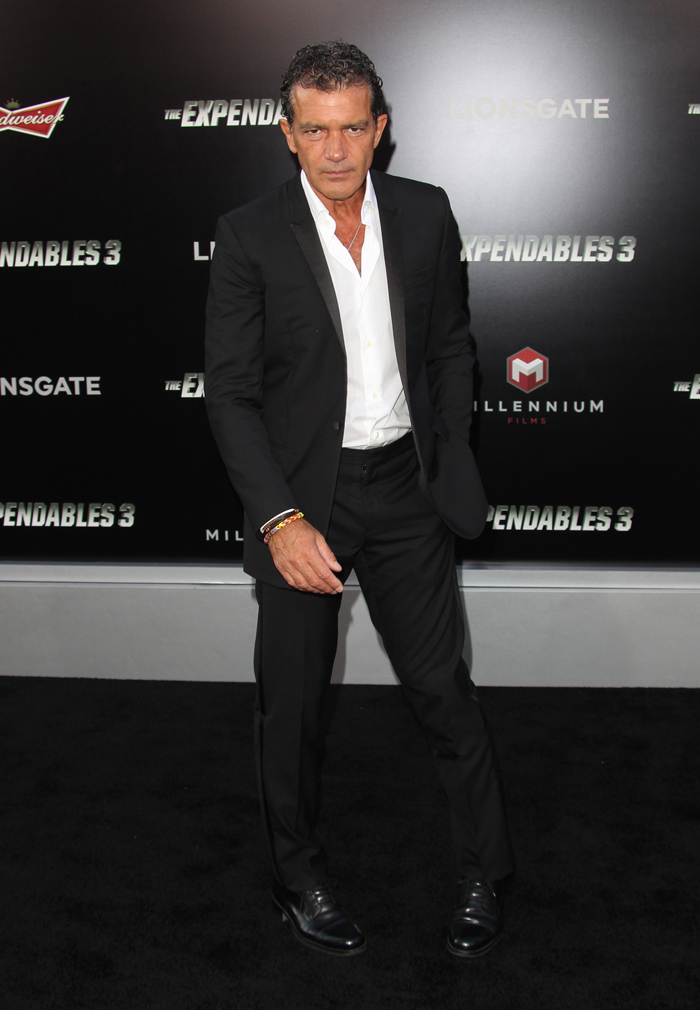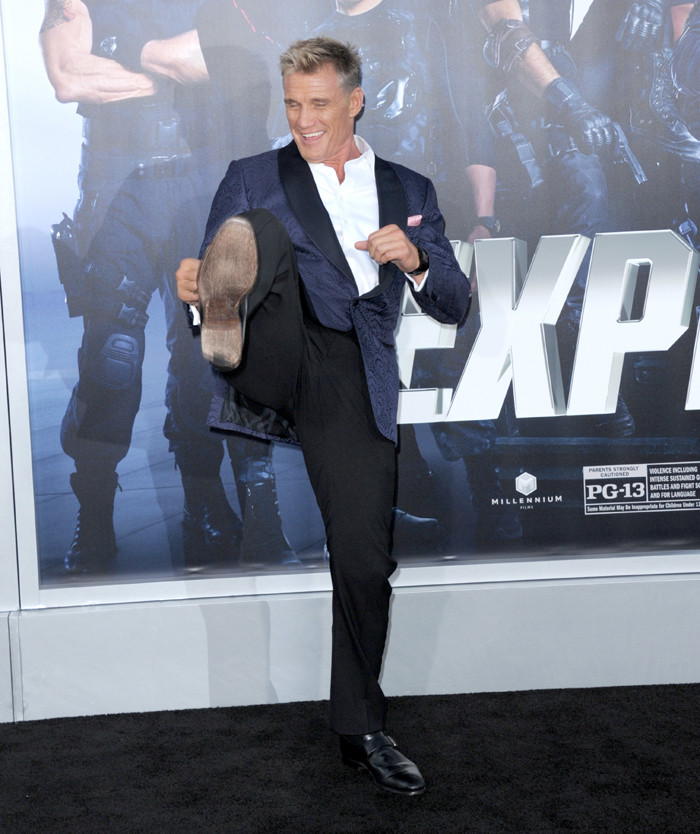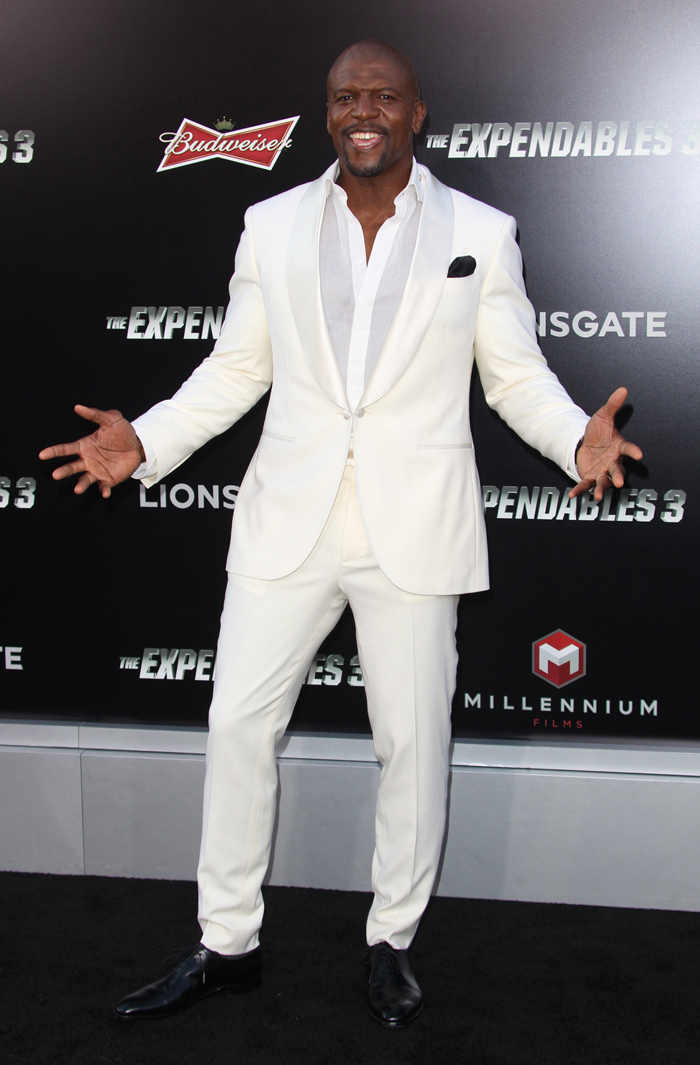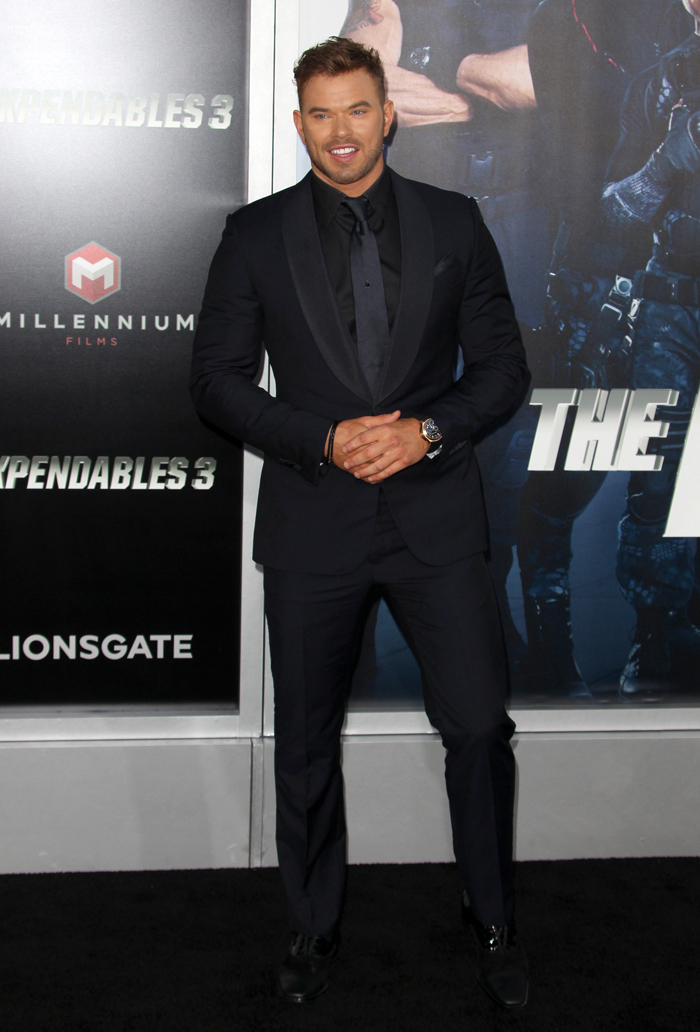 Photos courtesy of WENN