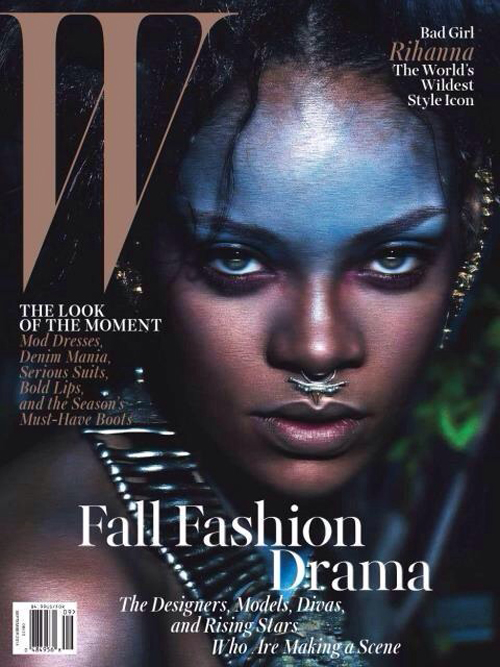 Rihanna covers the September issue of W magazine. None of the interview has leaked onto the internet (yet), but RiRi was very excited to post the shoot all over her Twitter account. Rihanna's a major style icon, so she's carrying the fall fashion cover on her own. I don't know why her forehead is blue, but she's wearing all sorts of crazy makeup in this shoot. Plus a ton of wild jewelry including a variety of septum rings. She does look fierce.
Rihanna did two editorials. One of them features Naomi Campbell and Iman. They're all modelling for Balmain. This image would have made a fantastic cover.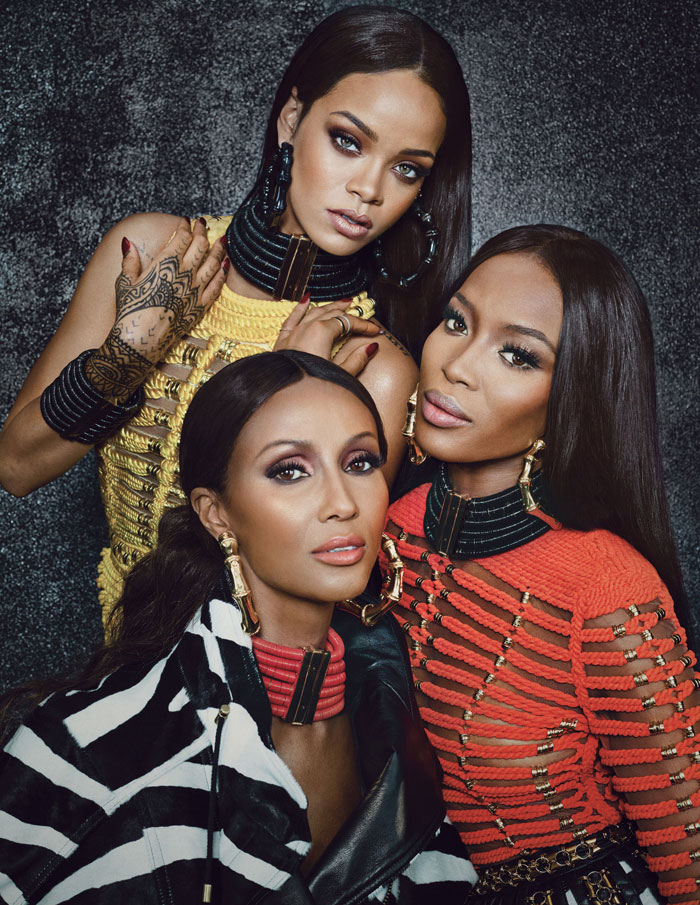 I'll get to the rest of the shoot in a minute, but I wanted to mention how RiRi's currently on the joint Monster tour with Eminem. They played the Rose Bowl a few days ago for two nights. The reviews have been mixed. The LA Weekly critic really hated the show and calls out both Rihanna and Em for lipsynching on some tracks. It's clear that the critic strongly dislikes Eminem on principle and made up his mind before the show began (pre-recorded lyrics or not). The review is super rude and nasty. In contrast, the LA Times loved the show. I've also seen many positive reactions on Twitter and Facebook. It sounds like a dream concert, honestly.
Now back to this W shoot. Rihanna wears Donna Karan and Alexander McQueen with loads of crazy jewelry and makeup. W told Us Weekly that Rihanna showed up to the shoot "with her own mental mood board, channeling the power of Grace Jones and the sophistication of Josephine Baker." No one can ever accuse Rihanna of not being passionate about fashion. She wears everything with attitude. Michael K describes the below picture as "a deviantART picture based off some weird Twilight/True Blood crossover fan fiction." That sounds about right. This shoot is like a fever dream.
Is Rihanna wearing real fur here? I think so.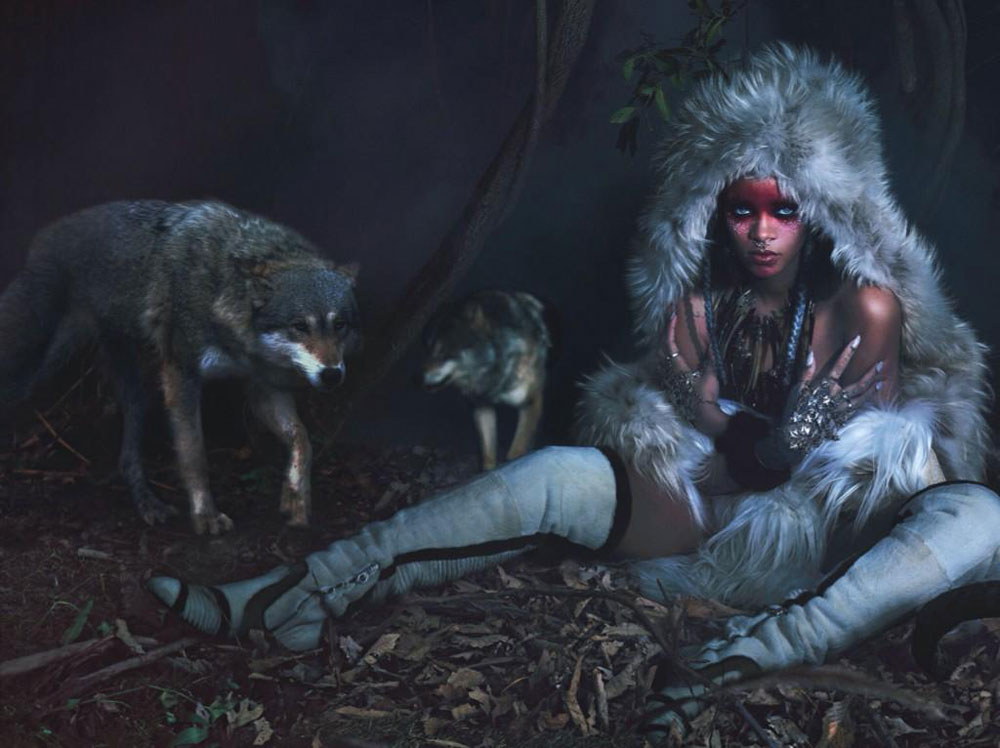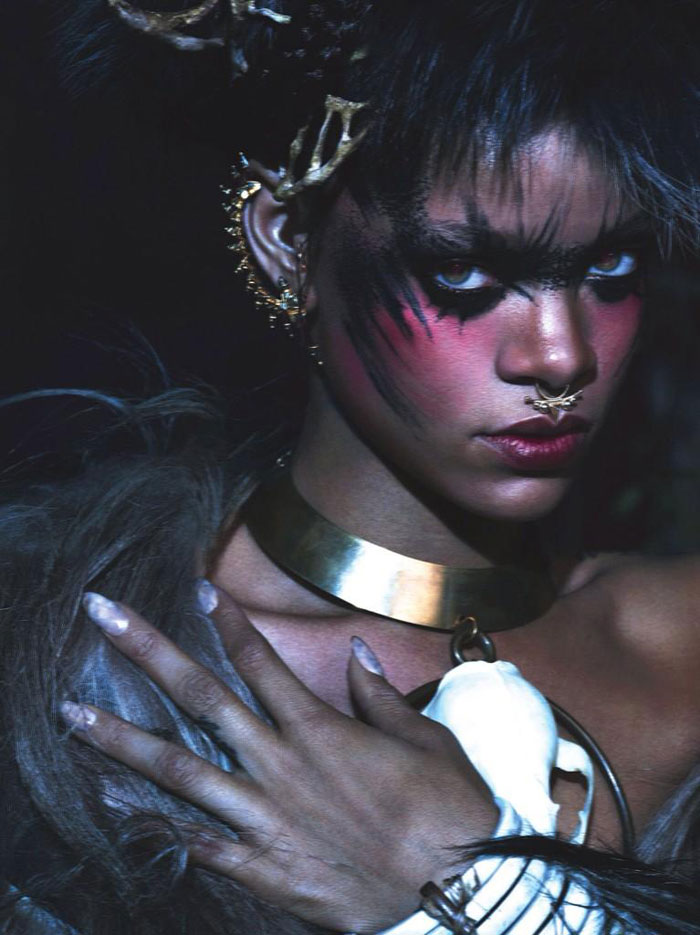 Photos courtesy of W magazine