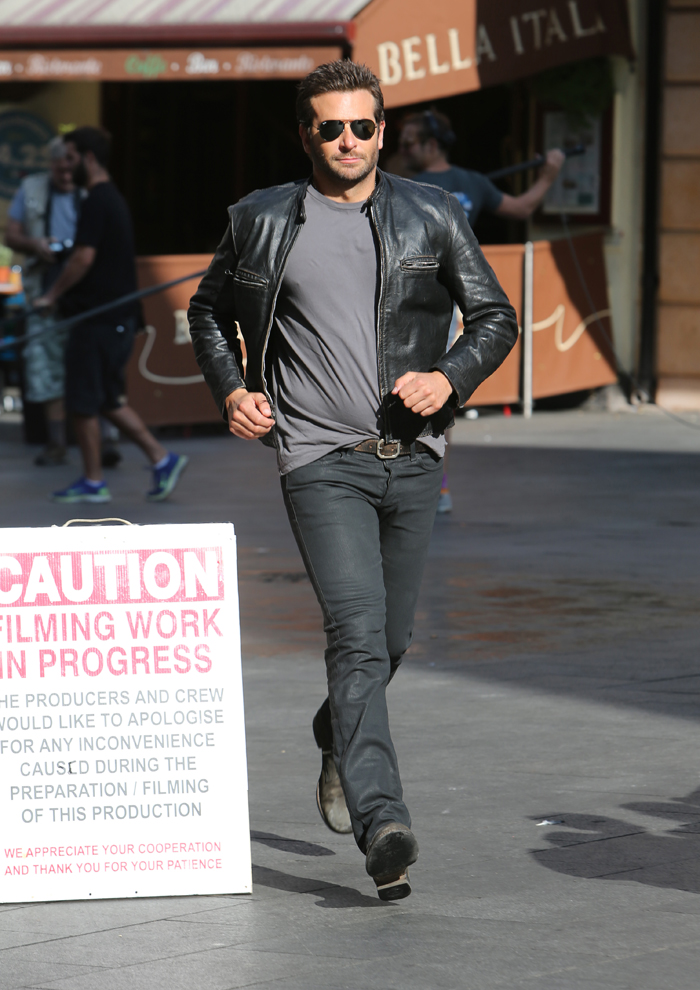 Bradley Cooper has been filming an untitled John Wells project (with Sienna Miller's bangs) in London. The film used to be called Chef. The title is in flux because of Jon Favreau's recent film of the same name. This new movie features BCoop as part of a dream team restaurant staff. He was spotted learning how to flip patties at Burger King as part of the movie. I really don't know what that's about.
As Bradley films, Suki Waterhouse has been popping between the Chiltern Firehouse and on-set visits to her man. She's also been spending plenty of time in LA to audition for movie roles. Bradley has a home in LA with his mom, Gloria. BCoop moved Gloria into the bedroom next door to his after his father died. Bradley is actually very sweet for taking care of his mom, and she takes care of him too. I still think that BCoop's relationship with a 22-year-old model is kinda creepy. He's nearly 40 and not getting any younger. The Sun has a new article (via The Mail) that says Gloria has no problem with Bradley's young girlfriend. The two ladies get along very well, and Suki lives with Gloria when Bradley is away filming. Huh:
She has been jetting back and forth to Los Angeles building relationships with Hollywood executives to further her acting career.

But it seems Suki Waterhouse has already impressed one hugely important figure Stateside – her boyfriend Bradley Cooper's mother.

The 22-year-old model has reportedly moved into the home the American Hustle star shares with his beloved mum Gloria while she auditions for movie roles in the US.

Suki and the Cooper family matriarch allegedly get on so well, she often stays with her even when the actor is away shooting on location.

A source tells The Sun: "When Suki is in LA by herself for auditions she'll stay in the house with Gloria. They get on well and it doesn't matter that Bradley isn't around. He's often away in London working."

The trio's living arrangements come amid reports the couple want to wed ahead of Bradley's 40th in January.

An insider adds to The Sun: "Bradley wanted to wait until his 40th before getting hitched as he's been married before. It's very important for him now that they seal their love.

"Bradley and Suki spend a lot of time daydreaming and planning their nuptials. They know they want to get hitched in the States, most likely LA, because they want it to be hot. But it's likely to be a very small, private affair."
[From Daily Mail]
Is this odd at all? I would feel weird dating a guy who's 18 years older than me, and it would feel super strange to hang with his mom (who is old enough to be Suki's grandmother). If Suki's in this relationship for the long haul, it's probably wise to bond well with BCoop's mom. Gloria is very much the gatekeeper of her son's dating life. I guess that makes Suki the keymaster in Ghostbusters terms. Some outlets have been making a huge deal of Suki and Bradley's matching promise rings. Do people still wear those? They seem like a teenage thing. The ring is off in this picture of Suki. Conspiracy.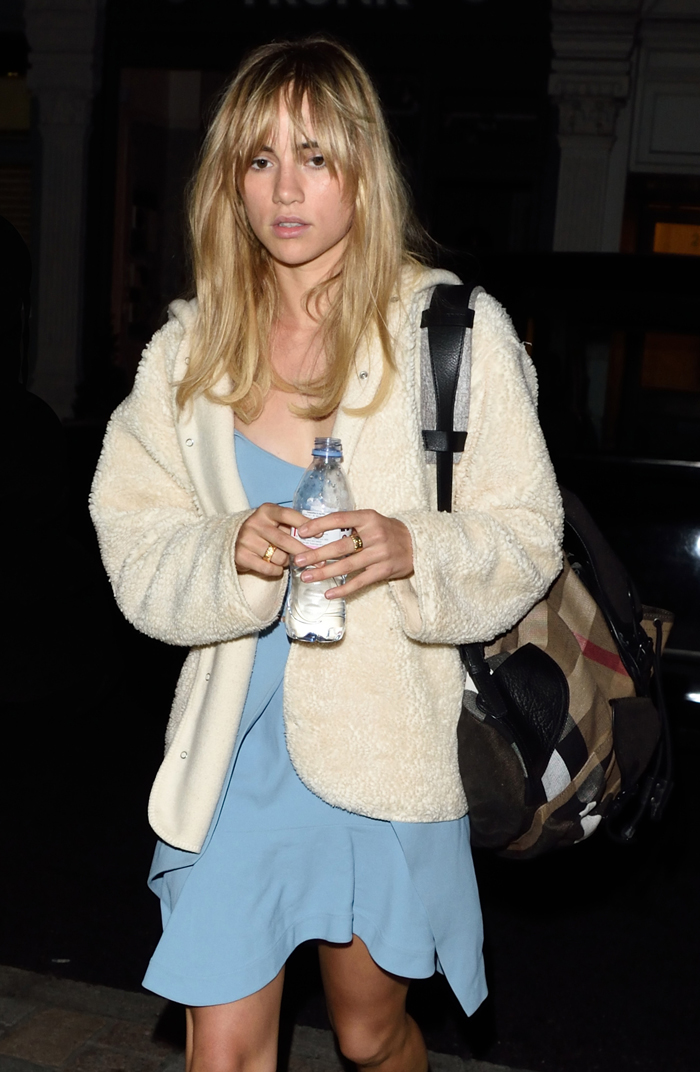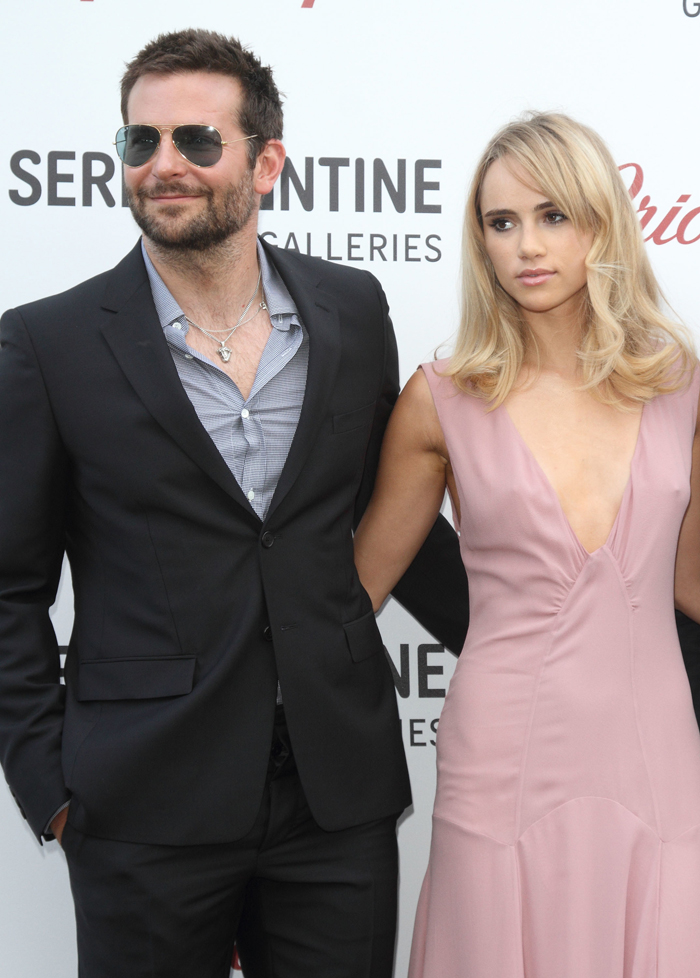 Photos courtesy of WENN