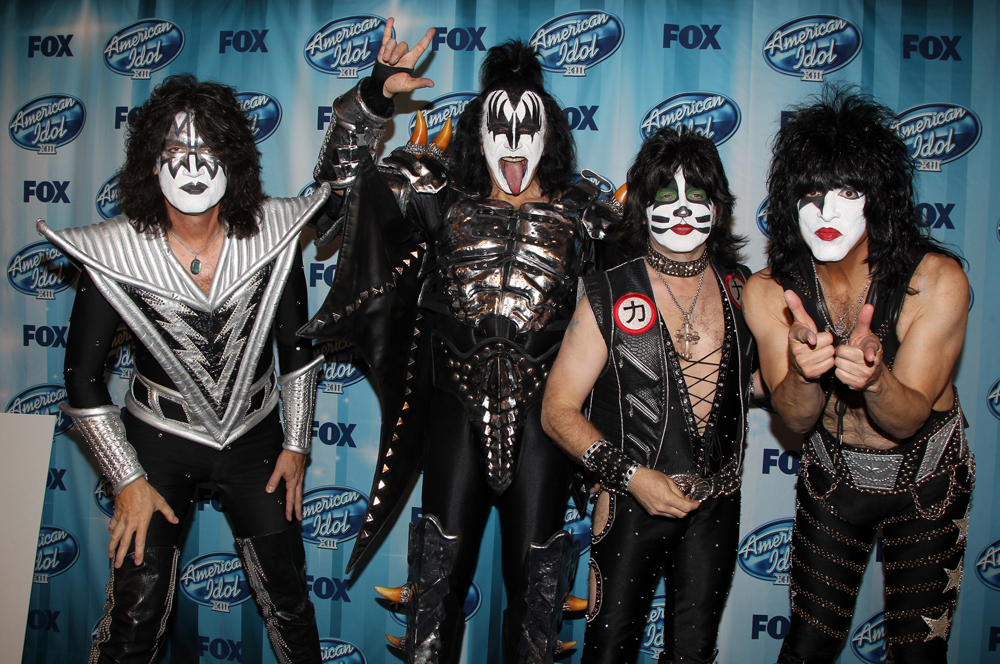 This is a photo of Gene Simmons with the other KISS dudes (Eric Carr, Paul Stanley, and Tommy Thayer) at the American Idol grand finale in May. We have more recent pictures of Gene (below). I began with this picture to remind us all that Gene was the original Miley Cyrus. Dat tongue is so gross.
Gene landed in hot water last week, and he did it to himself. He made some rude and insensitive comments about depression and suicide. The remarks came in the wake of Robin William's untimely death. Here's what Gene originally said during an interview with Songfacts in an interview. He was answering a question about whether or not he got along with the original KISS members:
"No, I don't get along with anybody who's a drug addict and has a dark cloud over their head and sees themselves as a victim. Drug addicts and alcoholics are always: 'The world is a harsh place.' My mother was in a concentration camp in Nazi Germany. I don't want to hear f— all about 'the world as a harsh place.' She gets up every day, smells the roses and loves life. And for a putz, 20-year-old kid to say, 'I'm depressed, I live in Seattle.' F— you, then kill yourself.

"I never understand, because I always call them on their bluff. I'm the guy who says 'Jump!' when there's a guy on top of a building who says, 'That's it, I can't take it anymore, I'm going to jump.' Are you kidding? Why are you announcing it? Shut the f— up, have some dignity and jump! You've got the crowd. By the way, you walk up to the same guy on a ledge who threatens to jump and put a gun to his head, 'I'm going to blow your f—in' head off!' He'll go, 'Please don't!' It's true. He's not that insane."
[From Songfacts]
Of course people got really angry with Gene. Many radio stations decided to boycott Gene's music. The #BanGene hashtag started trending on Twitter. Nikki Sixx (of Motley Crue) spoke out on his radio show: "I like Gene. But in this situation, I don't like Gene. I don't like Gene's words. I don't want people to listen to an interview from a rock star, who's telling you the only way out is out." Gene fully deserved all of the backlash. He must have felt the heat because he posted a "clarification" on Facebook:
"I want to make this statement about my views on depression for the record and to clarify my prior remarks.

"To the extent my comments reported by the media speak of depression, I was wrong and in the spur of the moment made remarks that in hindsight were made without regard for those who truly suffer the struggles of depression. I sincerely apologize to those who were offended by my comments. I recognize that depression is very serious and very sad when it happens to anyone, especially loved ones. I deeply support and am empathetic to anyone suffering from any disease, especially depression.

"I have never sugarcoated my feelings regarding drug use and alcoholics. Somewhere along the line, my intention of speaking in very directly and perhaps politically incorrectly about drug use and alcoholics has been misconstrued as vile commentary on depression. Unkind statements about depression was certainly never my intention. Fully, you will know that and I do not intend to defend myself here and now, by listing the myriad charities and self-help organizations I am involved with. Rather, I simply want to be clear that my heart goes out to anyone suffering from depression and I deeply regret any offhand remarks in the heat of an interview that might have suggested otherwise."
[From Gene Simmons on Facebook]
Is this a sufficient apology? Nikki Sixx has updated his opinion and complimented Gene on his apology: "That was 100% the right thing to do." Yes, it was a good thing for Gene to issue a statement, but he never really admitted to saying something wrong. He only said that his "politically incorrect" remarks were "misconstrued." Gene does say that he feels badly for people with depression. He tries to make it sound like he was only talking about drug and alcohol abuse. Unless Songfacts altered his original quote, I don't see how Gene's words could be interpreted as anything but a blanket statement about suicide.
Here's a recent picture of Sixx. He's aging pretty well for 1980s rock god.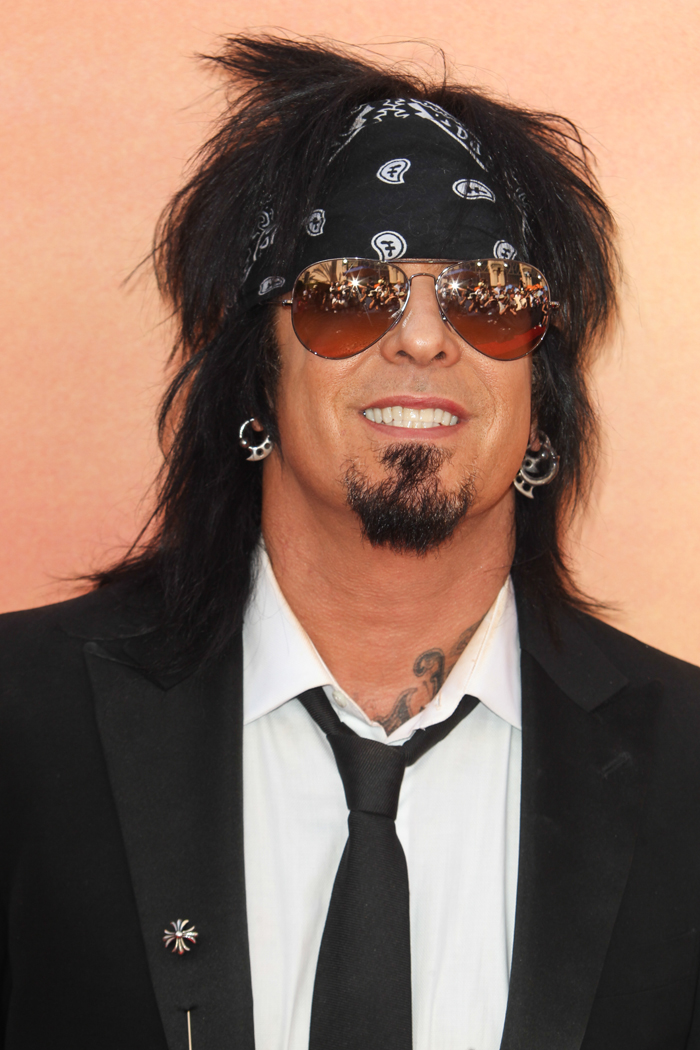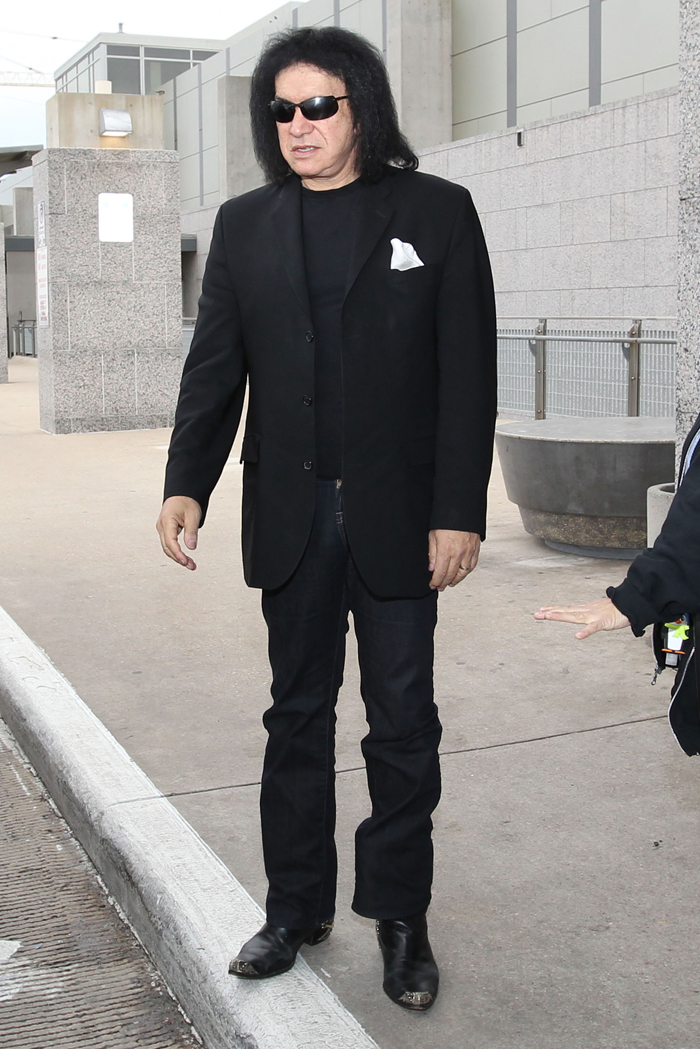 Photos courtesy of Fame/Flynet & WENN