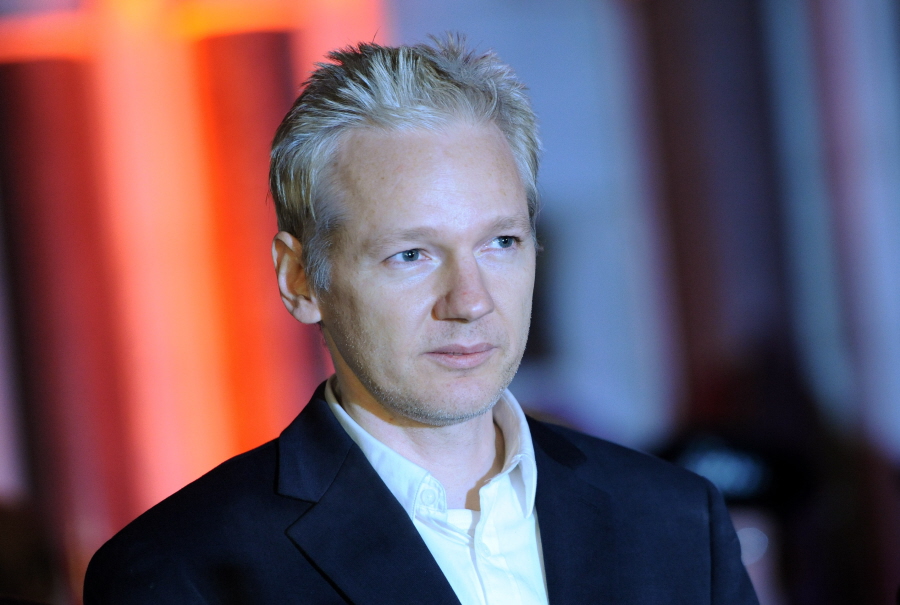 At the end of the day, I still can't decide if "hiding out in the Ecuadorian embassy in London" was a stroke of genius or the stupidest move ever for Julian Assange. I guess it was a little bit of both. It was stupid because Assange looked like he was avoiding extradition to a country that wanted to investigate him for sexual assault, thus enabling people to label him and dismiss him as a "rapist." It was a genius move because Julian has become even more famous and vocal in his self-imposed exile, publishing more than ever and chiming in on many international free-speech and free-press issues. But now it's looking like this whole ordeal might be coming to a close. Or, I should say, one part of it is coming to a close. Assange has announced that he will be leaving the embassy "soon."
Wikileaks founder Julian Assange has suggested he will be leaving London's Ecuadorean embassy "soon". He said he understood from Wikileaks spokesman Kristinn Hrafnsson he would be "leaving the embassy" after two years' refuge but gave no more details. Mr Hrafnsson later said the plan "as always" was for Mr Assange to depart when the UK "calls off the siege" and honours international "obligations".

Mr Assange is wanted for questioning over alleged sexual assaults in Sweden. The 43-year-old faces questioning by prosecutors in Stockholm over claims made by two women in 2010. He denies the allegations and sought refuge in the Ecuadorean embassy in June 2012 shortly after a court ordered his extradition. Police have maintained a round-the-clock presence outside the building in Knightsbridge.

Speaking at the news conference, Mr Assange said: "I understand that Kristinn Hrafnsson has said that he can confirm I am leaving the embassy soon".

But he added it was not for the reasons reported in the UK press that he required medical treatment. Mr Assange says he fears he could eventually be handed over to the US because Wikileaks published classified US military documents on the Afghan and Iraq wars. He was granted asylum by Ecuador in August 2012 and the country's foreign minister Ricardo Patino said he would continue to be offered "protection".

Sitting next to Mr Patino at a news conference, Mr Assange said his health had suffered during his time inside the embassy. The UK newspaper reports at the weekend said Mr Assange had developed a heart defect and a chronic lung condition during his confinement. The Australian said the reasons for him leaving were not those "reported by the Murdoch press" – but did not elaborate further.

If he does leave the embassy, Mr Assange faces immediate arrest and extradition to Sweden. Extradition could take place within 10 days of any arrest – unless there are compelling reasons for this to be extended. BBC legal affairs correspondent Clive Coleman said that if Mr Assange needs medical treatment he could be arrested and then taken to hospital under guard.
That's interesting about his health. The BBC's legal analysts say that it's perfectly possible that as soon as Assange walks out of the embassy, he'll be arrested, handed over to Swedish authorities, and then the Swedes might let him see a doctor (in Sweden). After that… God knows. I have no idea whether the American government would jump in at this point. The Assange is a genius/stupid conundrum of sitting in an embassy for two years has also allowed the American government to sit back with clean hands. There is no American arrest warrant, no grand jury convened, no special prosecutor for the Assange/Wikileaks case. Assange has always maintained that under the Patriot Act, a secret court and secret warrants could be obtained, but personally… I don't think the American officials care that much about Assange anymore. But they would love to get their hands on Edward Snowden.
PS… Maybe he wants to leave the embassy so he can go to his lawyer's wedding in Como? Would Amal Alamuddin invite Julian Assange to her wedding?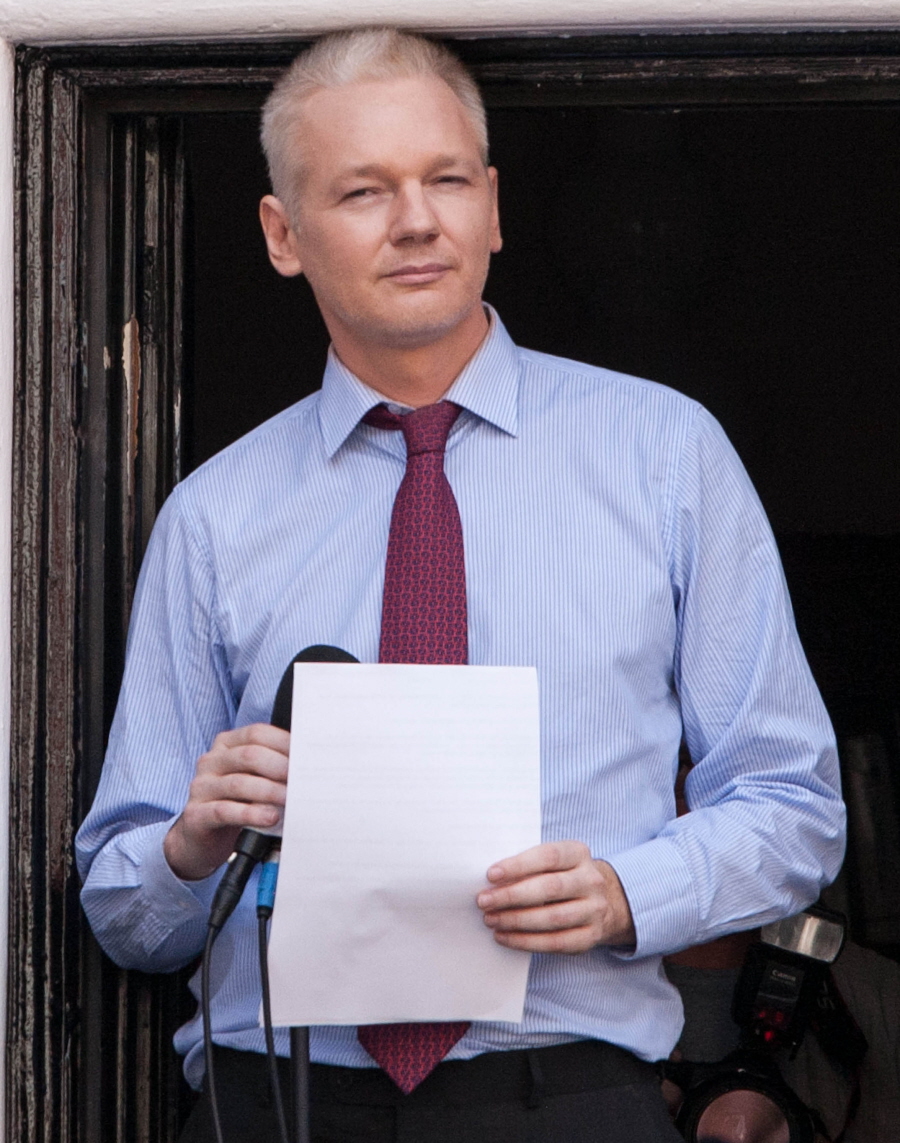 Photos courtesy of WENN.