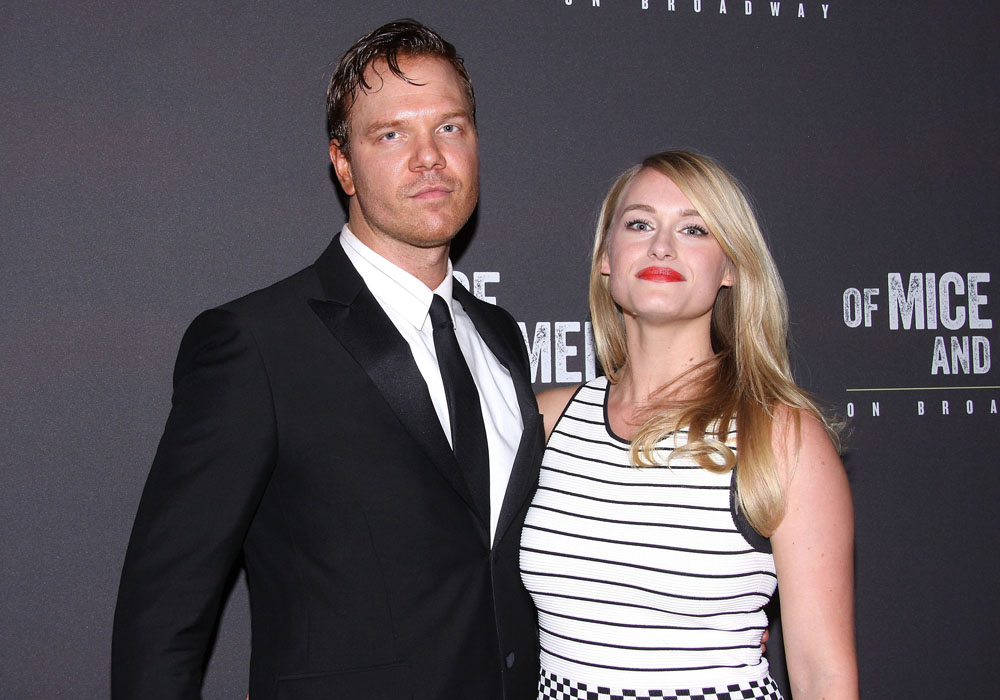 First of all, I haven't yet seen last night's True Blood, so for the five of you who are still watching it, please don't put spoilers in the comments. After visiting EW this morning and reading just the headlines I think I figured out what happened in general, though.
This story is about actor Jim Parrack, who plays Hoyt Fortenberry on the show. Hoyt was the last person I'd expect to be a little freaky in real life, but he wants us to believe he is. Parrack told Vulture that he enjoys drinking blood, and not the red-colored corn syrup they're passing off for blood on the show, literal blood. (His words.) He insinuated that it's some kind of sex thing, at least that's what I read into what he said.
Parrack, 33, is engaged to Hunger Games actress Leven Rambin (she played Glimmer, a district one tribute in the first movie) so he's likely referring to her here.
I actually ran into you back in April at the opening night of your Broadway play Of Mice and Men. It seemed like you were hinting that you'd be doing more True Blood, because when someone asked you what you wanted to drink, you said, "Blood." So I figured you were being cagey about returning to the show.
Oh! Interesting. No, that's not what it was. I was being literal. I like the real deal.

Why?
Um, I guess for the same reason some people want alcohol? Or for the same reason some people want, I don't know … milk? Or Kool-Aid?

Oh, okay. Do you drink blood on a regular basis?
I wouldn't say regular, no. No, not regular.

Well, how often do you drink blood then?
Uh … [Laughs.] I don't know. Maybe a couple times a year? It's more like on an impulse. When you make me spell it out like this, it sounds strange, but I just want to be clear — that night, I was being literal. There was something about that night where I had that impulse. I guess the best way to put it is sometimes I just like the way it tastes.

Are you particular about whose blood it is, or which person, or which animal?
Absolutely. I'm absolutely particular. [Laughs.] It's not like it's just anybody's! That particular night, it was my girl. Yeah.

Okay. For a second, I thought you might have gone to a butcher's shop and procured pig's blood or cow's blood.
No, no. That to me does not sound appealing. No, I don't mean copious amounts of blood. I'm not getting a glass of it or something. But if you drink it, it does something to you emotionally. It's hard to describe. It's kind of like you're in the moment, and the impulse comes, and … I like it.
This reminds me of when Hoyt ordered a True Blood at Merlotte's. I think he was trying to impress vampire waitress Jessica. That changes my impression of sweet, whitebread Hoyt, which was likely the intention. Maybe Parrack does really do this cutting during sex thing, but if that's the case why reveal it except to get people talking? I can see how filming True Blood would lead to some kinky sex offscreen, but that should be private.
I checked Parrack and Leven's Instagram and Twitter accounts and to say they're active online is an understatement. They recently took a much needed two week sabbatical from social media, during which they announced their engagement. Parrack just got divorced from his wife of six years in June. He's been with Leven for all of four months. Hope they're both tested and clean if they're drinking each other's blood. Hep-V might not be real but HIV and hepatitis are.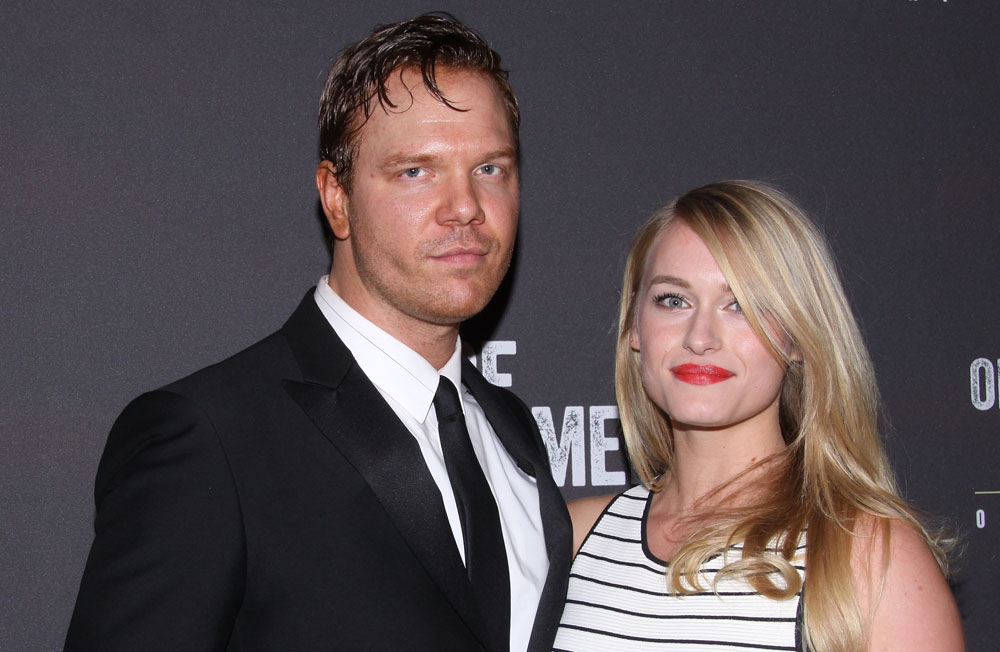 Photo credit: WENN.com and Instagram