Over the weekend, actress Kelly Rutherford held a fundraiser in the Hamptons for her charity, The Children's Justice Campaign, which aims to bring awareness and solutions to the issue of injustice in family court. The event was thrown by Hamptons Magazine and held at the home of Joan and George Hornig. The big names there were Christie Brinkley, Sonja Morgan (of RHONY) and Bridget Marks. Marks is a former Playboy model who lost custody of her then 4 year-old twin daughters to their father, married millionaire John Aylsworth, in 2004. She was accused of making up false allegations of child abuse. Marks eventually regained custody.
I mentioned last week that I think the cause is a worthy one but that Kelly is not the best face to champion it. As yet another overview of her complicated custody battle, she wasn't willing to co-parent with her German ex husband, Daniel Giersch, she had a hand in getting him deported, and the kids were sent to live with him in France. Kelly is claiming that her children, son Hermes, 7, and daughter Helena, 5, were deported. Her attempt to appeal her case last week was overturned by a federal judge. The judge has promised to look into Giersch's immigration status. Kelly's children are supposed to return to their father tomorrow, August 19th.
Kelly's lawyer has mentioned that his client may keep the children with her in New York, violating a court order to return them to their father in France. Judging from a recent interview, Kelly intends to put the kids on a plane. She told Extra that she doesn't speak negatively about her ex to the kids, but that she tells them she's fighting for them. This interview is probably meant to counter the claims that Kelly is engaging in parental alienation. Here's what she said:
Kelly told special correspondent Baruch Shemtov that she is feeling very fortunate to spend the summer with her kids in the States. "Most parents are really happy to send their kids to camp in the summer. I'm really happy and my kids are really happy just to be together. We really value the time that we have together."

Rutherford explained, "They're aware and as they get older they're more and more aware… They're really in tune with how they feel about it and at least in my home, they are really allowed to express how they feel about it. I tell them I'm doing everything I can when they go back to France this week. My son said, 'Mommy, are you still going to be fighting for us?' and I said. Absolutely, every day.'"

She added, "I do my best to say, 'Enjoy your time in France, that's the important thing. Mommy will be there. I'm not going anywhere. I'm here, and I'm here to listen to you. I'm here to understand. This is something that hopefully your Dad and I can work out together.' I say, 'Go be with your dad, love your dad.' I talk about his good qualities because I want them to grow up happy and healthy, and I know if I say negative things or act in a negative way, it impacts them and their sprit and their soul and their future… I'm doing my best to take the high road as I cry in the shower."

When asked if Kelly would consider moving to France, she replied, "All my ex needs to do is reapply for a visa and hasn't done it, and he would be here. I don't know why three U.S. citizens would have to move to a country where none of us have any connection whatsoever to appease their dad."

The bottom line is that Rutherford is not going to give up. "I'm a mother. I'm always going to fight for my kids. I just don't want my kids to grow up in a world that this is how justice is… I really think that the reason I started The Children's Justice Campaign is to bring awareness around a system that really doesn't seem to be acting in the best interest of children."
So Kelly isn't going to move to France because her ex won't apply for a visa to return to the states. If she moves to France she's giving in, and that's more important to her than being closer to her kids on a daily basis. I'm not saying her ex is right or that this ruling to send her kids to France was fair. I just don't understand why she hasn't been more willing to co-parent. It's possible there's more to this story than we're hearing, but as I've said if that was the case wouldn't she have revealed it to the press by now?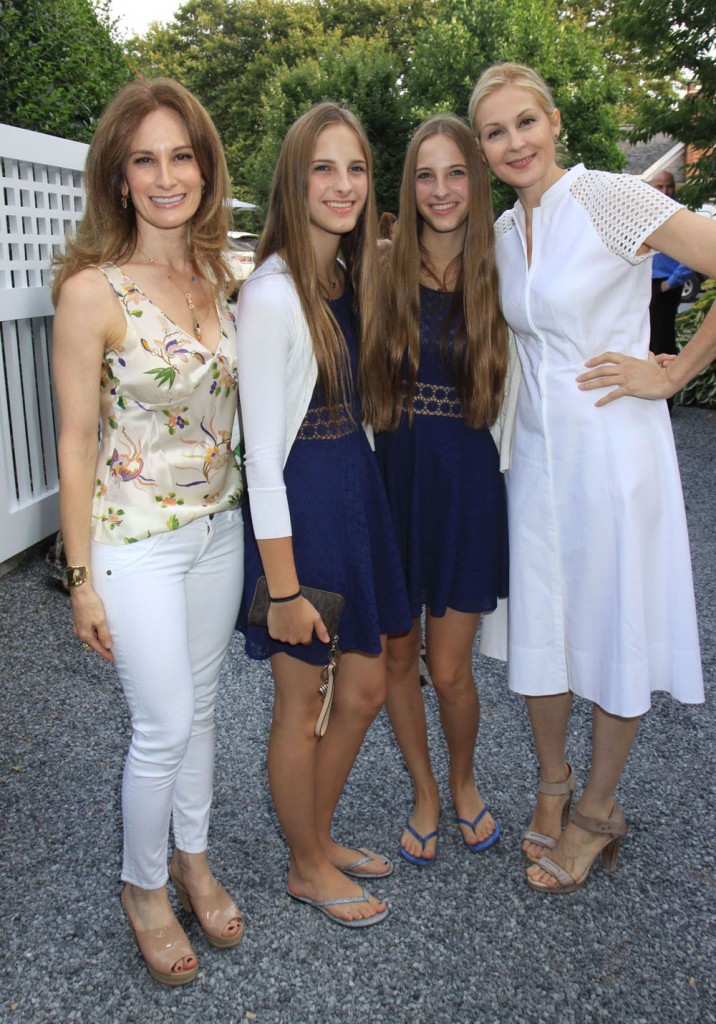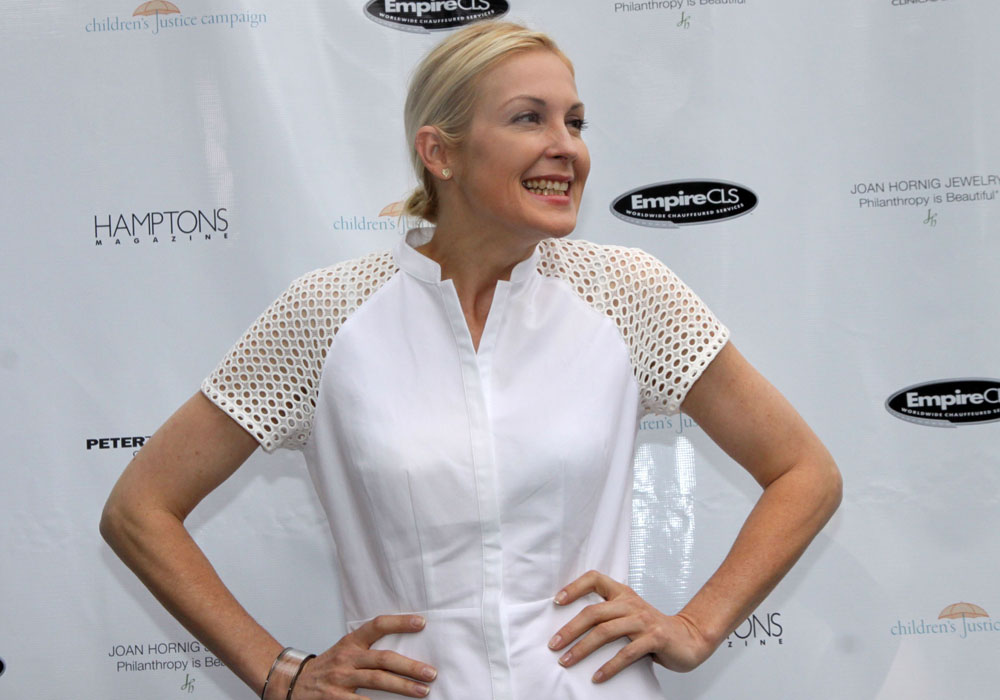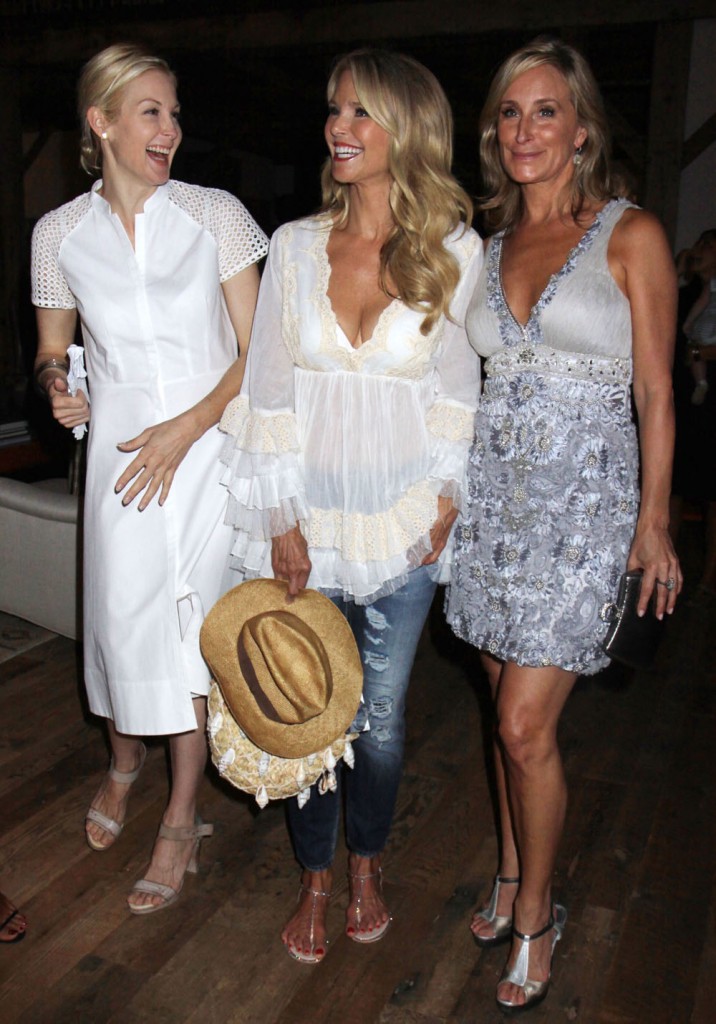 photo credit: WENN.com and FameFlynet