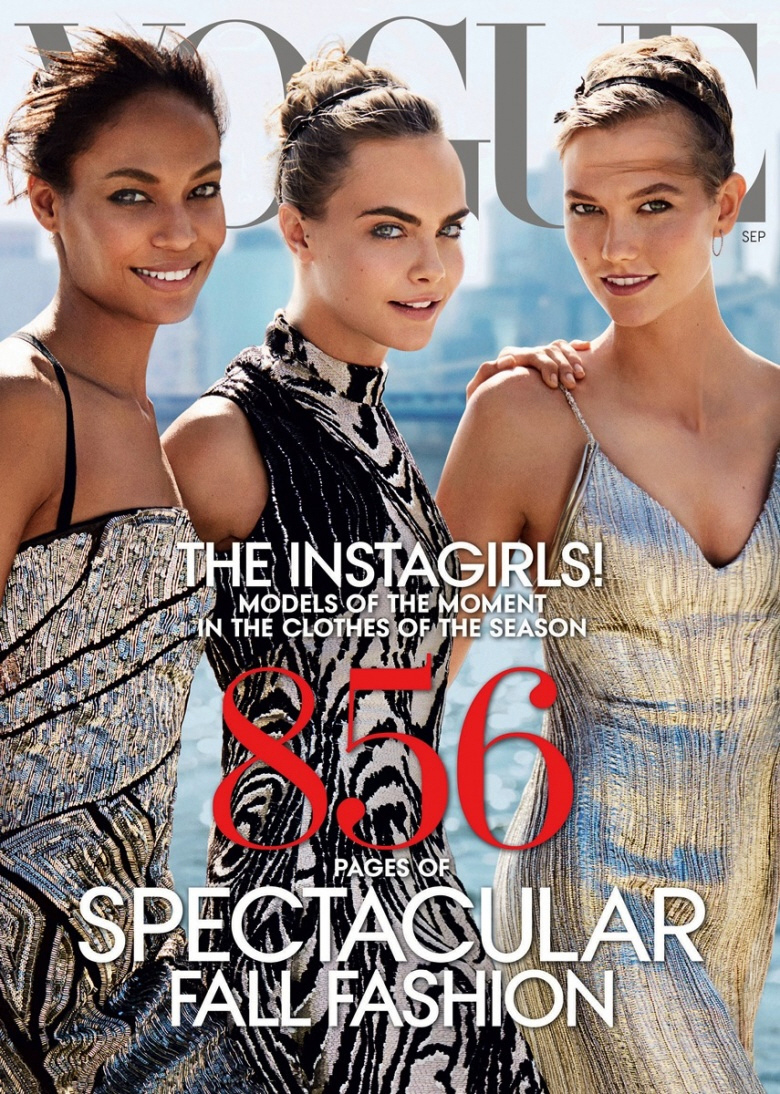 The news broke a few days ago and all of the fashion blogs were in a tizzy: Vogue's September Issue this year was going to feature honest-to-God models on the cover. And here you go. The main cover is of Joan Smalls, Cara Delevingne and Karlie Kloss. Then the cover folds out to include (in order): Arizona Muse, Edie Campbell, Imaan Hammam, Fei Fei Sun, Vanessa Axente, and Andreea Diaconu. Here are some details about the cover:
[They] have officially been dubbed "The Instagirls." All savvy on social media, they're building their own brands and single-handedly catapulting themselves to this generation's version of supermodel status. Shot by Mario Testino for the September issue of Vogue, they're the models of the moment wearing the clothes of the season.
Cara is very active on Instagram, as is Karlie. But I wasn't aware of most of the others' social media profiles, probably because I've never heard of some of these women. I'm not a hardcore model-follower, but am I the only one who has a big question mark over her head when hearing the names "Vanessa Axente, and Andreea Diaconu"? WHO?
Here's a video released by Vogue. It's interesting seeing some of these girls in motion. Arizona Muse is kind of snooze and I still don't understand why Cara is a thing. But you know who is really charming in motion? Karlie Kloss! Her snort-laugh is hilarious when Cara is making fun of her and she's really cute here in general.
Here's the full cover (click to enlarge):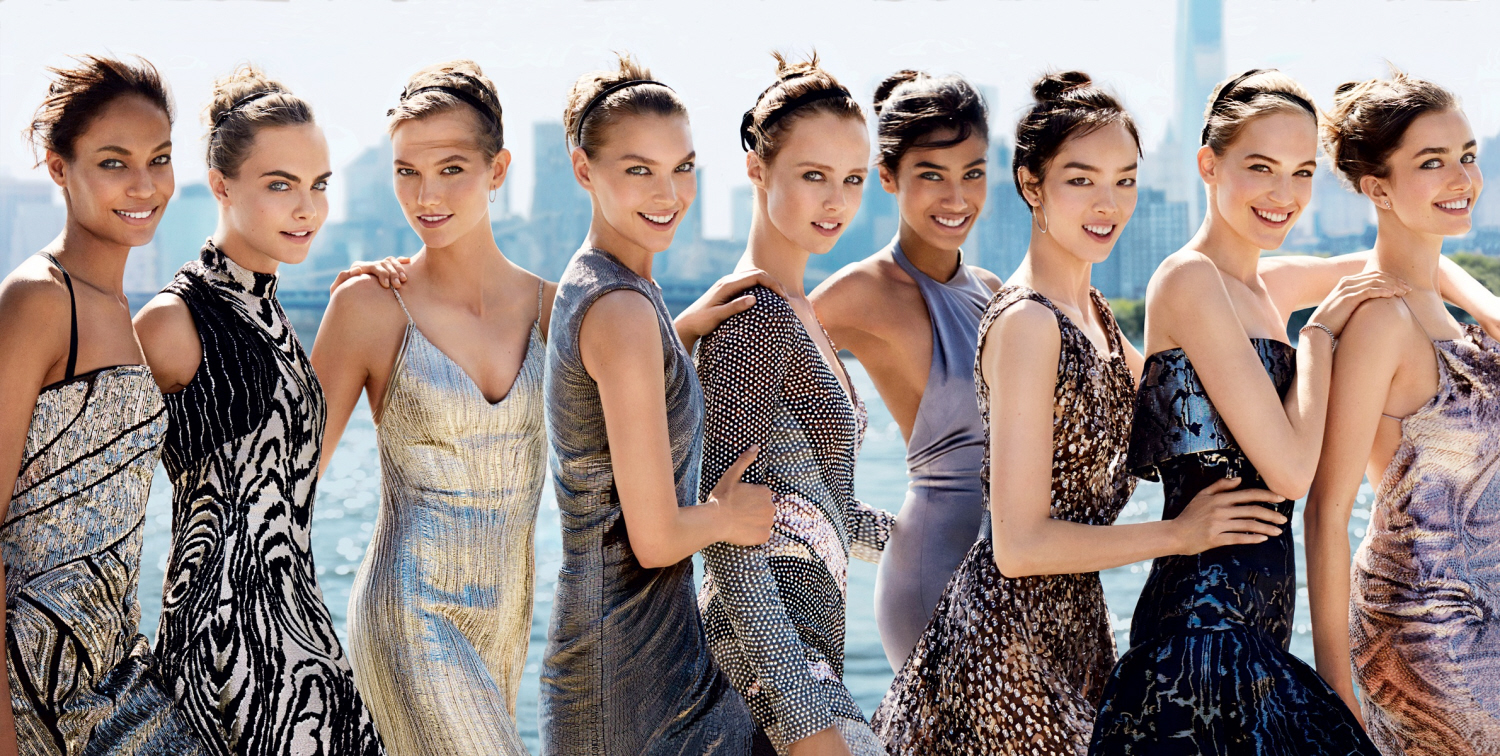 Photos courtesy of Mario Testino/Vogue.